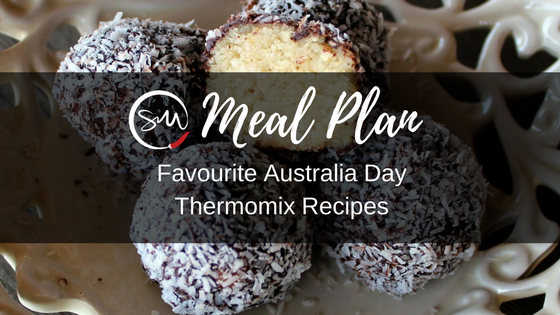 This Australia day (2017) will be spent by us in Brisbane, Queensland… spending quality time with our family and friends and watching one of my favourite bands live with Michael and the kids. So this year I am lucky to have avoided needing to cook for a large group of people! Having said that… Australia Day is one of my favourite holidays for entertaining, so I thought I would put together this little guide if you are stuck for inspiration this Australia Day. Love Nik xx
Breakfast
My Quick Big Breakfast is an awesome option for an Australia Day breakfast celebration, as it can be prepared ahead of time to feed a mass of people.
Cook up my Smokey Baked Beans to spoon over the top of them as they come out of the oven and guests will be talking about their breakfast for weeks to come!
Lunch
Does it get any more Australian than Rissoles darl? My Paleo Rissoles are a great way to get extra veggies into the family on Australia Day and make a delicious addition to the BBQ. I think these would go great with my French Potato Salad or a simple green salad dressed with my Classic French Vinaigrette. Check out Thermobextas Tomato Ketchup for a classic tomato sauce recipe that is loved by all.
Dinner
Being of Greek Heritage and a proud Australian, it would only be right for me to recommend my Slow Cooked Greek Lamb for an Australian Day dinner – fusing the best of both worlds!
Combine it with my pita breads, tzatziki and a tasty greek salad for a truly magnificent dinner.
Entertaining
I released the Raw Lamington Truffles recipe for Australia Day two years ago, and I still think they are a perfect way to celebrate lamingtons on Australia Day if you have intolerances, allergies or are just trying to choose healthier options. If you are short on time, or lazy like me, simply make them into a slice!
Another great entertaining recipe is my Curried Eggs – doesn't get any more Australian than curried eggs at a BBQ according to Michael.
And if you are still hungry after all of that…why not make a Cheese Platter with skinnymixer's Cheese Log, skinnymixer's Avocado Dip or one of the other ideas from excellent The Skinnymixers Guide to Entertaining.
Love Nik xx