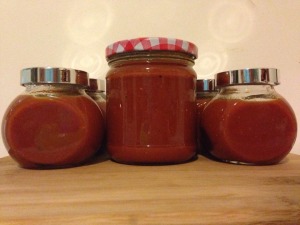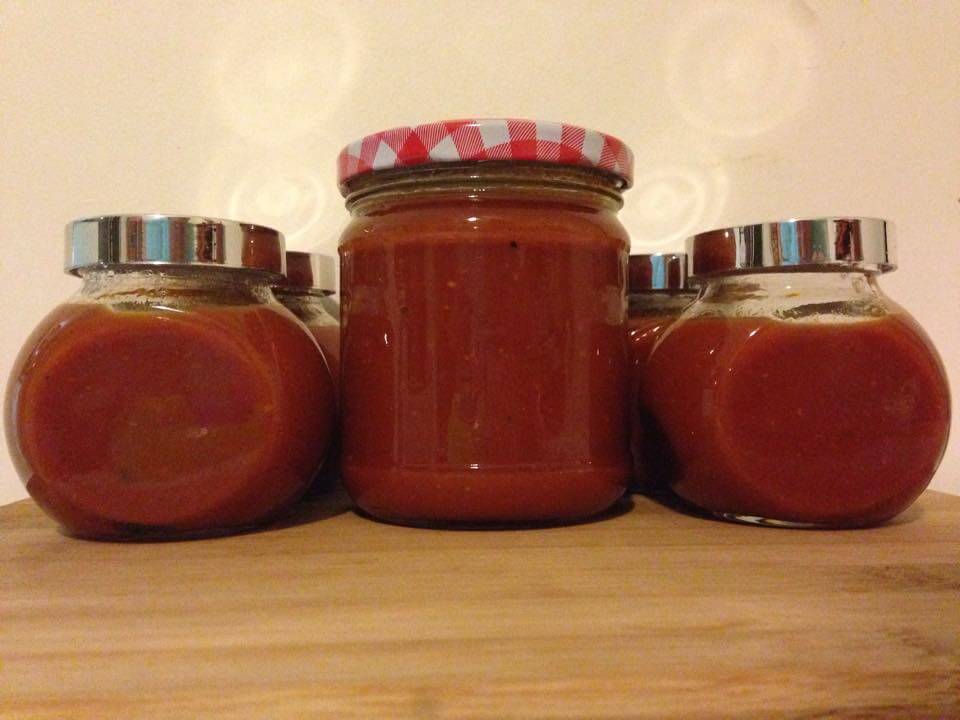 skinnymixer's Guest Recipe: Cailin's Thai Chilli Sauce
Ingredients
1 kg ripe roma tomatoes, halved lengthways
15 g ginger, peeled and sliced into coins
5 cloves garlic, peeled
5 fresh red chillies, stems removed (use a mixture of birdseye and finger)
100 g red wine vinegar
2 coriander roots
100 g coconut sugar
37 g fish sauce or soy sauce or tamari
Instructions
Preheat oven to 180°C.
Place tomatoes on large baking tray, drizzle with olive oil and season with salt and pepper, cook for 1 hour.
mins before oven is due to go off add ginger, garlic, chillies, red wine vinegar, coriander root and coconut sugar to the mixer bowl, blend for 1 min/speed 9/MC on.
Scrape down the bowl and cook for 3 min/steam (V)/speed 2/MC on.
Add the roasted tomatoes to the mixer bowl and blend for 1 min/speed 9/MC on.
Add the fish sauce and cook for 45 min/90 degrees/speed 2. Put the simmering basket on top of the open hole and check the sauce periodically to ensure it doesn't bubble over.
Blend the mixture for 1 min/speed 9/MC on. Gradually build up to speed 9.
Cook for 5 min/100 degrees/speed 3/MC on.
Pour into hot sterilised jars.
Notes
This is a guest recipe from Cailin Ingham 🙂
Please note, this recipe has not been tested by skinnymixers.

Bellini Users

Use your blunt blade for this recipe.

At step 4 use ST temp if using an Intelli and 120 degrees if using a Supercook.
At step 5 and step 7 slowly increase your speed from speed 4 to speed 9.