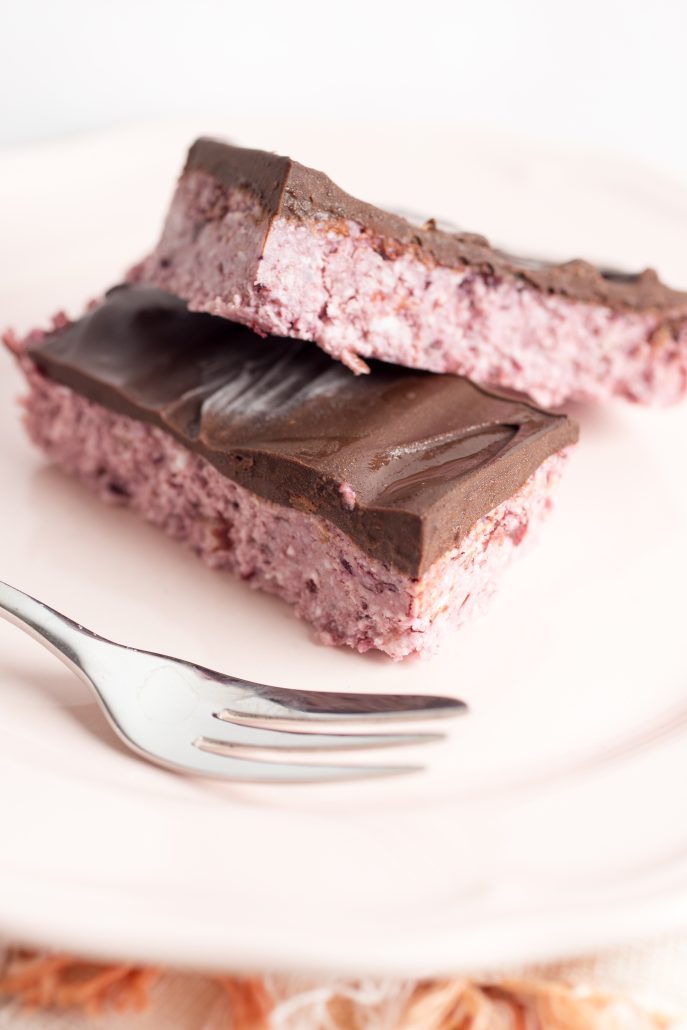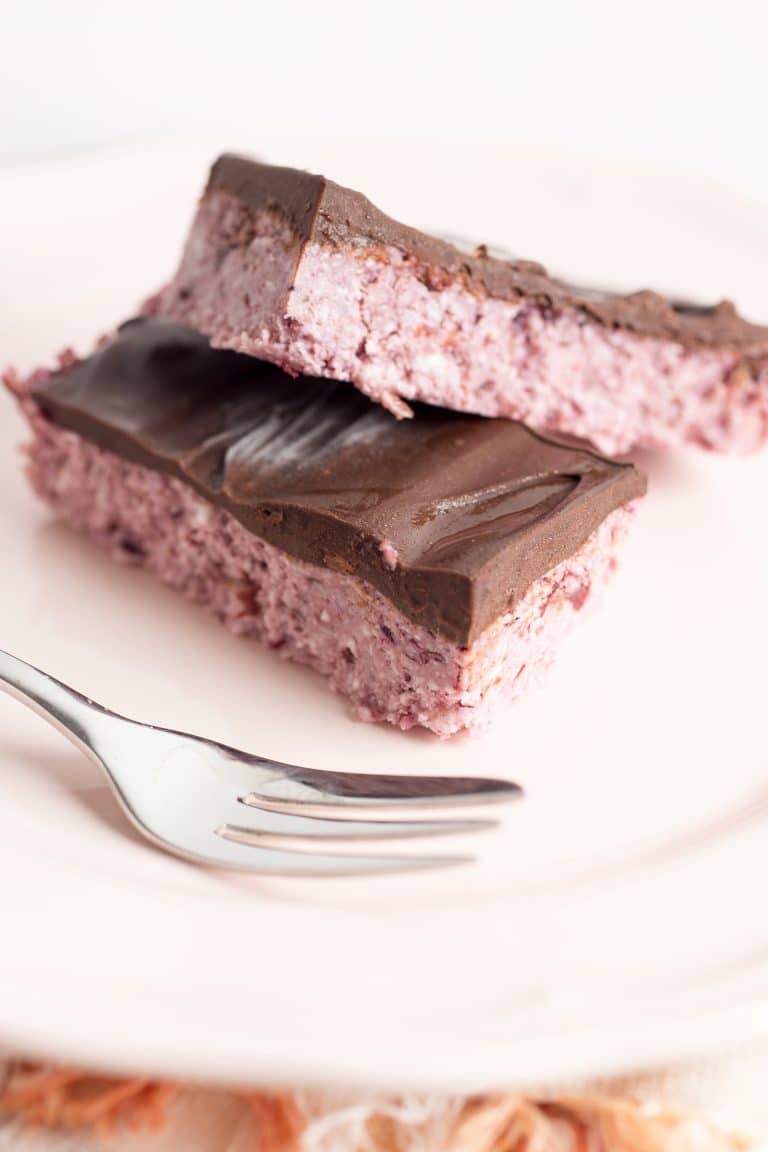 THMII: Choc Cherry Slice
'If you love a raw treat, this Cherry Choc Slice ticks all of the boxes; it is decadent, gluten free, dairy free and vegan. I would suggest that you cut this one up and freeze it so you and/or your family don't eat the whole lot in one go!
Ingredients
raw macadamias
desiccated coconut
frozen, pitted cherries
coconut oil
70% dark chocolate
Notes
This recipe has Nut Free, Low Carb Healthy Fat and Dairy Free variations.
Nutrition Information
Serving size:
24
Calories:
140
Fat:
12.8g
Saturated fat:
7.6g
Carbohydrates:
4g
Sugar:
3.5g
Sodium:
21mg
Protein:
1.5g