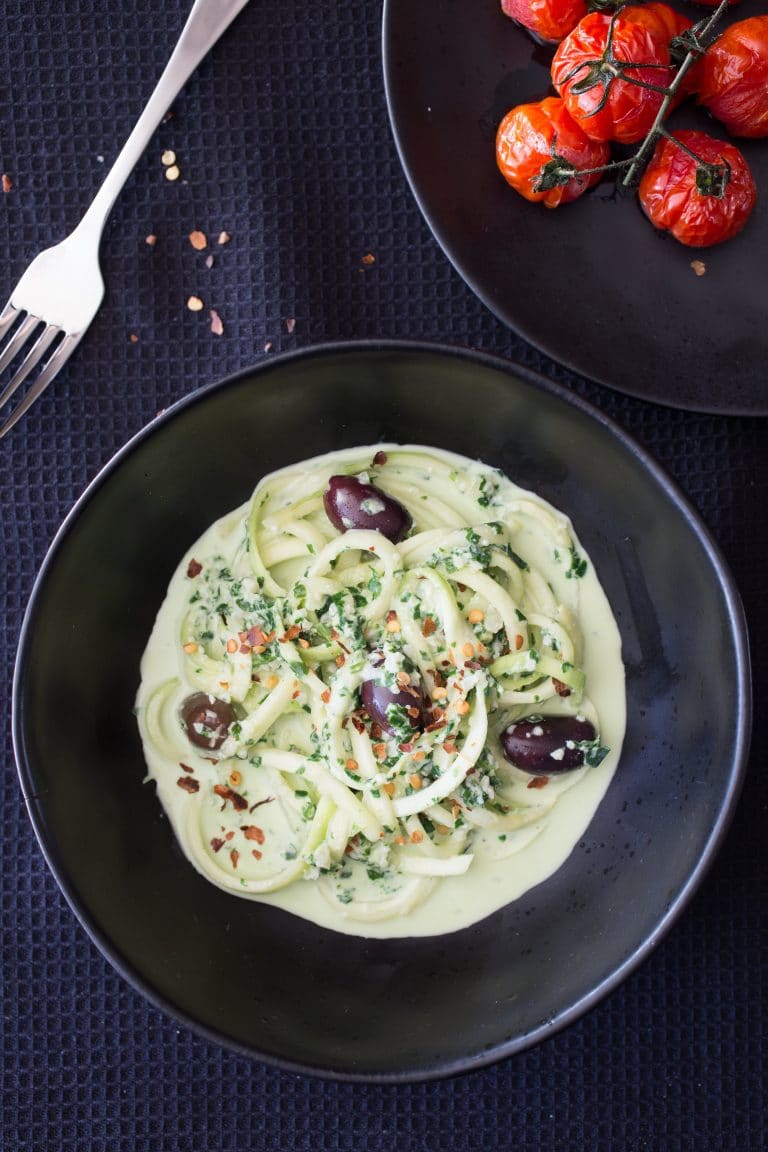 THMII: Creamy Pesto Sauce
I absolutely love pesto and recently while freezer-diving for a quick meal, I had a stroke of genius when I decided to combine my Red Pesto recipe with my Creamy Garlic Sauce recipe. Here, I have created a new green pesto recipe, with hidden kale for extra nutritional value, but feel free to try this with the Red Pesto recipe found on the website as well.
Ingredients
Parmesan cheese
raw macadamias
garlic
1 bunch fresh basil
kale or baby spinach
cream
Notes
This recipe has Dairy Free and Nut Free variations.
Nutrition Information
Serving size:
75 g
Calories:
275
Fat:
28.3g
Saturated fat:
13.4g
Carbohydrates:
1.6g
Sugar:
1.4g
Sodium:
233mg
Protein:
3.8g