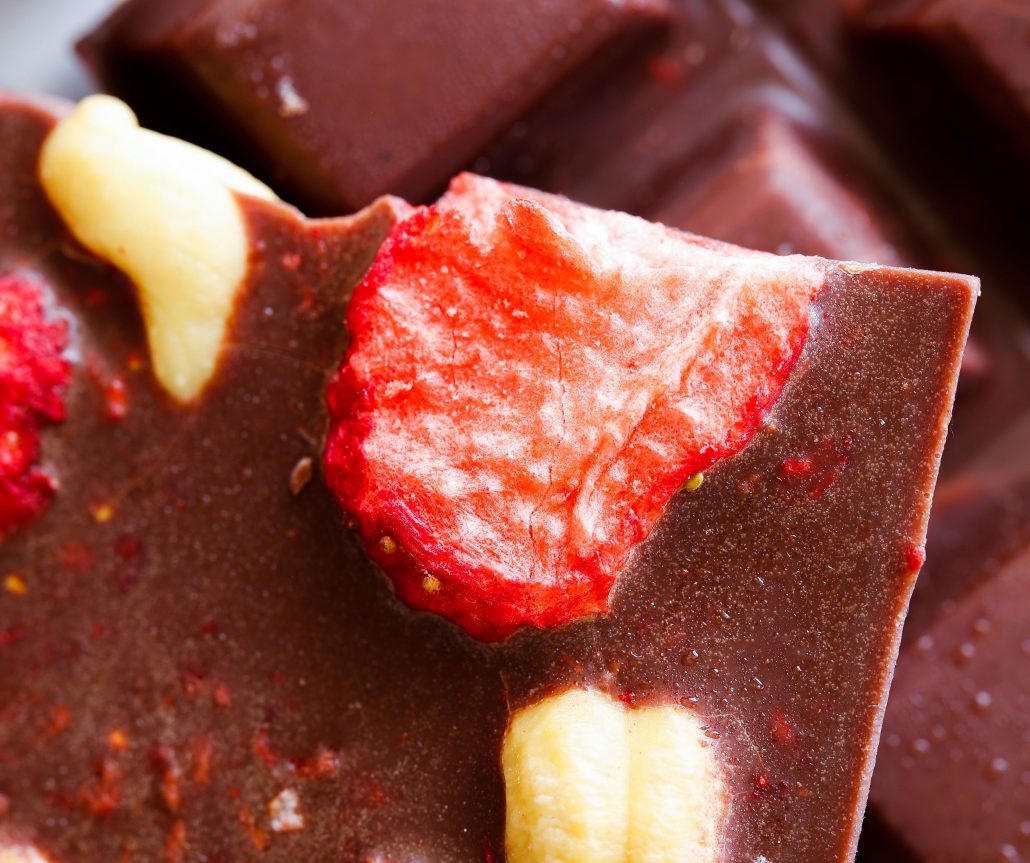 Dark chocolate is one of my choice treats when I am watching my diet because I am fairly good at not eating too much of it, but I do enjoy savouring a square or two at the end of the day. If you love dark or milk chocolate, making your own chocolate at home is easy in the Thermomix, and it makes eating chocolate healthy! Top with freeze dried fruits and nuts for a strikingly beautiful gift for family or friends.
THMIII: Chocolate
Ingredients
cacao butter
vanilla extract
cacao powder
honey
coconut milk
toppings of choice - nuts, freeze dried fruit, coconut
Notes
This recipe has Milk Chocolate and Dark Chocolate options and Low Carb, Super Skinny and Low Fodmap variations.
Nutrition Information
Serving size:
10g
Calories:
65
Fat:
5.8g
Saturated fat:
3.5g
Carbohydrates:
2.5g
Sugar:
2g
Sodium:
1050mg
Protein:
2g