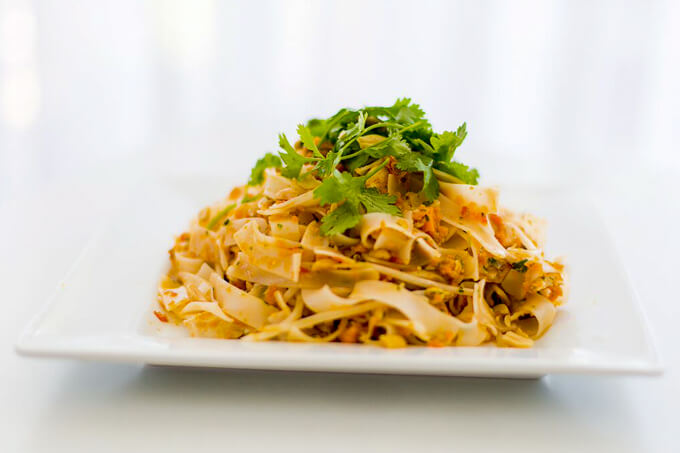 The 4 Blades Quick Thermomix Pad Thai is one of those recipes that any time someone asks for a Pad Thai, its the one I see most recommended… and rightly so, its delicious! Once again, this recipe can be easily adapted to suit your dietary or pantry needs – for example:
Swap out the fish sauce with soy sauce for those with allergies
Substitute the tamarind paste with a medjool date and lime juice
Omit the egg for those with allergies
Use olive oil instead of peanut oil
Use konjac noodles instead of rice noodles for a low carb dish
You can also add a handful of prawns during step 7 for a seafood/chicken variation!
Bellini Users

Use your sharp blade for this recipe
At step 1 chop speed 7 for 2 seconds.
At step 2 chop for a little longer if the vegetable aren't chopped to a suitable size.
At step 4 chop speed 7 for 2 seconds.
A big thank you to Jennifer Horner of Jennifer Horner Photography for the main picture, as well as Rebecca Smith and Christine Russell for the additional photos.