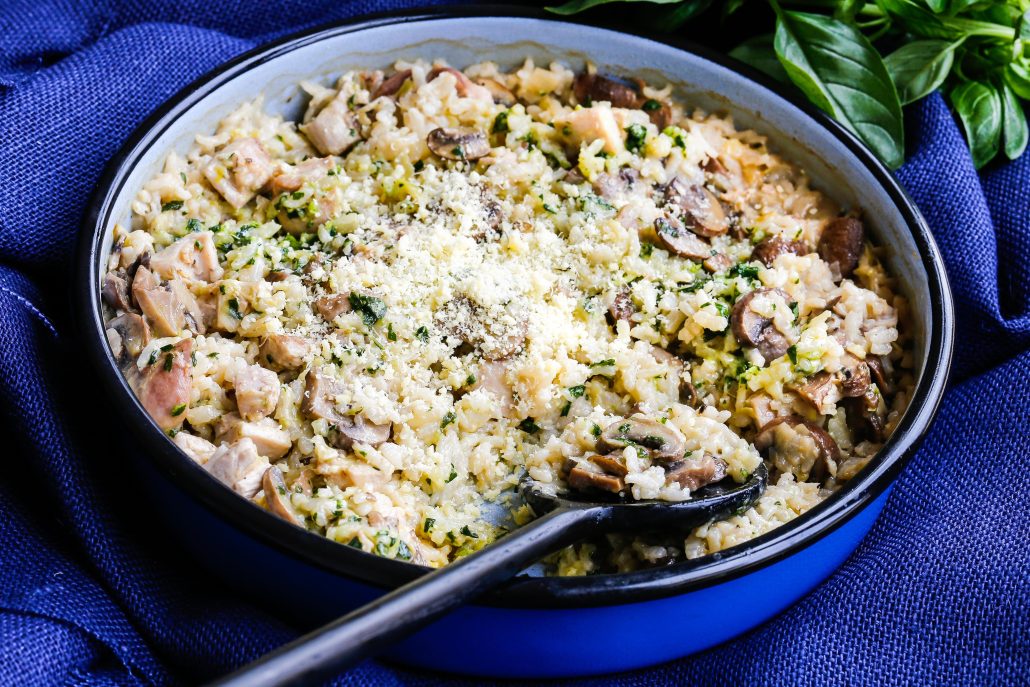 ALToIT: Riso Al Forno (baked risotto)
Baked Risotto is something that almost everybody cooks at least once in their Thermal Cooker, and while the quick chuck-it-all-in versions are delicious, baking it in the oven gives the most traditional end product. This baked risotto bursts with flavour from the pesto stirred through on serving.
Ingredients
parmesan cheese
garlic
fresh basil leaves
leek
arborio rice
chicken thigh
Swiss brown mushrooms
dry white wine
chicken stock concentrate
Instructions
This recipe is exclusive to A Little Taste of Italy - Buy now to receive the immediate eBook
Notes
This recipe has Dairy Free, Low Carb, Super Skinny/Paleo, Vegetarian and Low Fodmap variations.
Nutrition Information
Serving size:
250g
Calories:
332
Fat:
11.2g
Saturated fat:
3.1g
Carbohydrates:
39.1g
Sugar:
1g
Sodium:
875mg
Protein:
15.4g