Print Books
How can I track my order?
Once your order is dispatched you will receive an email with your tracking number. If you can't find your email, try checking your Junk Mail folder or contact us to check your email. To track your order, simple enter this number into the Australia Post tracking website. This link is also in the email.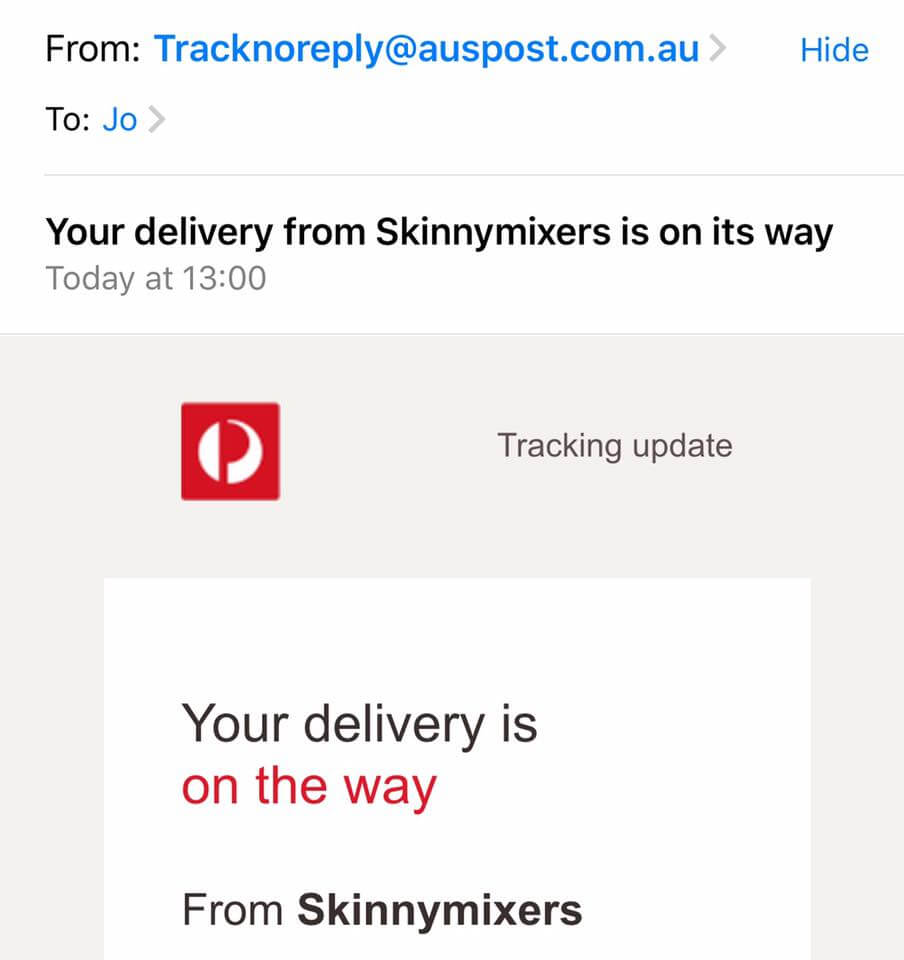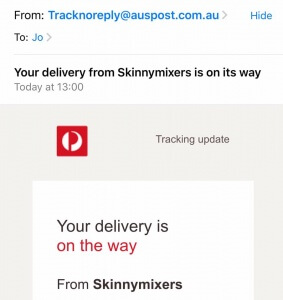 Help! I've entered the wrong delivery information?
Once your order has been packaged, we aren't able make any changes to the order. Please ensure the correct postcodes are entered and that your address in your PayPal is current.
If for any reason you do enter the wrong address, please immediately contact [email protected] to see if you are able to update the order. Once an incorrect address package is dispatched, Australia Post can take up to 4 weeks to return the package to us and will also charge us a return to sender fee. Skinnymixers will cover the return to sender fee for domestic deliveries, however you will need to contact [email protected] to arrange for postage again to the correct address.
What if my package goes missing?
If your package has been 'stuck in transit' for longer than expected please let us know so we can lodge a 'missing package investigation' with Australia Post. If your order is delayed due to an incorrect or incomplete address, the item should eventually be returned to us. Skinnymixers will cover the return to sender fees from Australia Post, however you will need to arrange for shipping again.
What if my Books are damaged in transit?
We take every precaution so your books reach you in top condition, but sometimes it can get a bit crazy in transit. We use waterproof, bubblewrap padded mailing bags with 'Do Not Bend Please' as the delivery instructions for the Parcel Post person. If your books are damaged please send an email to [email protected] so that we can assist where possible.
I have been sent an incorrect book/there is a book missing?
Please send an email to [email protected] so that we can help with any issues.
Do you ship Internationally?
Yes, simply add your address into the online shopping cart and it will provide the most up to date rates direct from Australia Post.
e-Books
I haven't received my order emails with the e-Book links?
Please check your Junk Mail folder and check the email address attached to your PayPal account. The emails are sent immediately by the system when ordering, so there isn't a delay. If you used an old email or haven't received it, please email [email protected] with the name of the order and the correct email address.
I accidentally deleted my emails and need to download my e-Book.
If you have deleted your eBook email try using this recovery tool: click here to recover.
I need help saving my e-Books to iBooks
Here are the instructions on how to save your files to iBooks on an iPhone or iPad :- https://skinnymixers.com.au/ibooks/
SaveSave