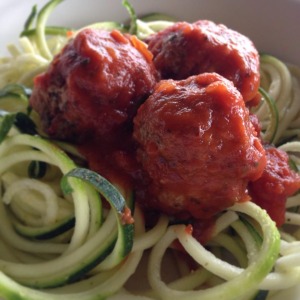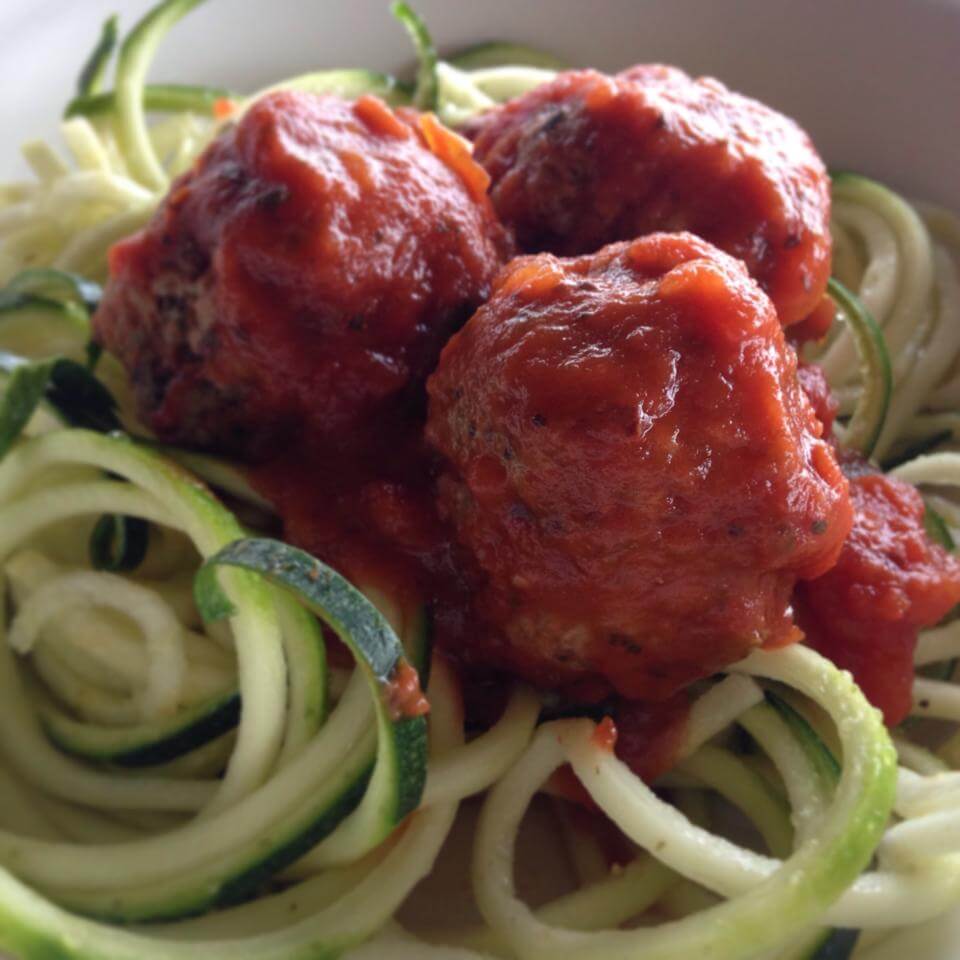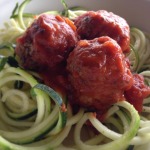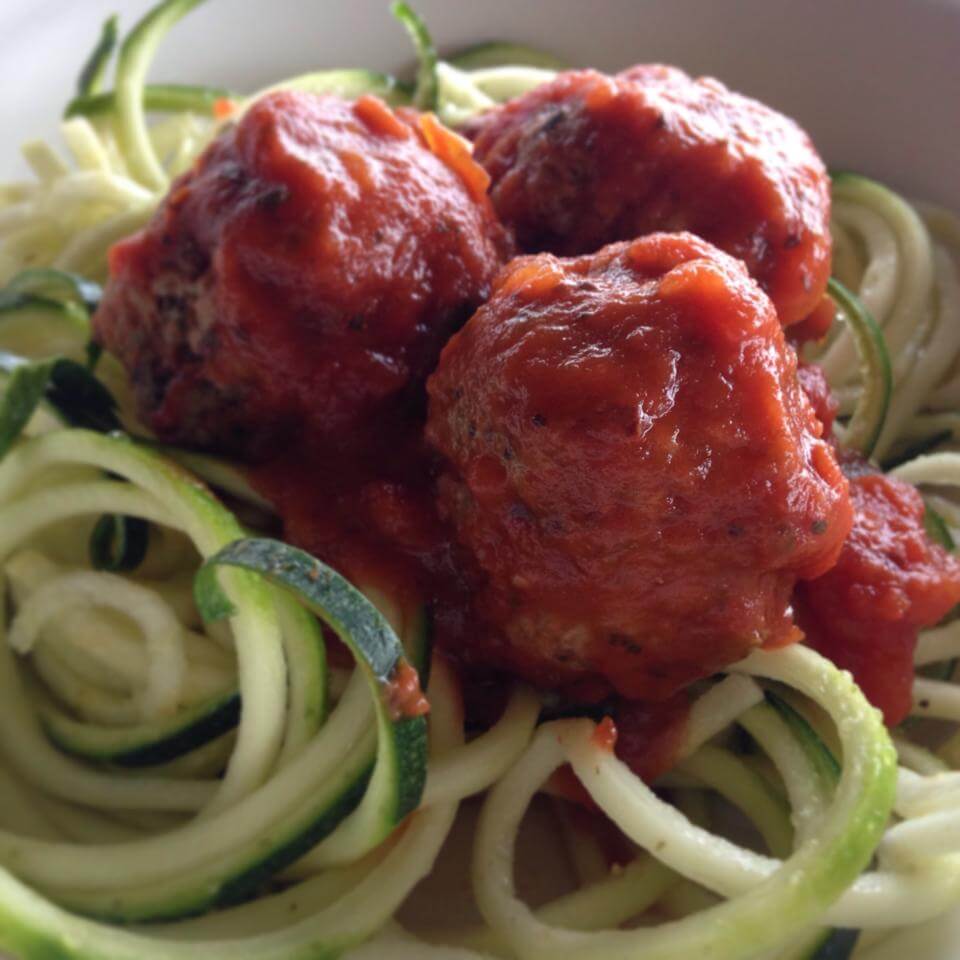 Print
skinnymixer's Super Skinny Meatballs
Ingredients
Meatballs
400

g

extra lean beef mince

1

egg

optional

1/2

tsp

liquid amino or tamari

optional, omit if you are on changing habits protocol

1/2

tsp

dried basil

1/2

tsp

dried oregano

1/2

tsp

herbamere or salt
Sauce
400

g

tin tomato

100

g

water

150

g

tomato passata or sugo

15

g

tomato paste

1

tbsp

stock concentrate of choice

1/2

tsp

dried basil

1/2

tsp

dried oregano

1/2

tsp

herbamere or salt

optional

1/2

tsp

dried onion

1/2

tsp

dried garlic
Instructions
Add meatball ingredients to mixer bowl, pulse turbo 1 sec/5 times to roughly combine.

Form 12 meatballs from the mixture, put them into the simmering basket and rinse the mixer bowl.

Add all of your sauce ingredients to mixer bowl.

Put the simmering basket into the mixer bowl, cook for 15 min/steaming temp/speed 2/MC off. You can also steam vegetables at the same time in the steaming trays if you desire.

After 15 mins, put your meatballs in a thermal server and if you want to reduce your sauce further, you can cook it for an additional 5 min/steaming temp/speed 2/MC off place your simmering basket over the top to avoid splattering.

Serve over fresh zoodles 🙂
Notes
You can comfortably double this recipe, just adjust cooking times as required and utilise the steaming trays for extra meatballs.
If you don't want to use onion and garlic powders in your recipes, and would rather fresh ingredients, that is fine… just chop before step 3 sauté in 30 g or 1 oz olive oil for 5 minutes.
1 tsp garlic powder = 2 garlic cloves
1 tsp onion powder = 1 medium brown onion
Keep in mind this is designed to be a very low calorie meal.
Serves 4, or 2 on HCG Protocol P2.
Total calories - 744
Calories per serve - 186
Bellini Users
Use your blunt blade for this recipe.
At step 4 use ST temp if using an Intelli and 120°C or 250°F if using a Supercook. If you're going to steam vegetables at the same time, you'll need to use speed 3 for an Intelli and speed 4 for a Supercool.
At step 5 use ST temp if using an Intelli (and pop a tea towel over the steaming attachment) and 120°C or 250°F if using a Supercook.
Nutrition Facts
skinnymixer's Super Skinny Meatballs
Amount Per Serving (265 g)
Calories 315
Calories from Fat 80
% Daily Value*
Fat 8.9g14%
Sodium 703mg31%
Carbohydrates 21g7%
Protein 34.5g69%
* Percent Daily Values are based on a 2000 calorie diet.