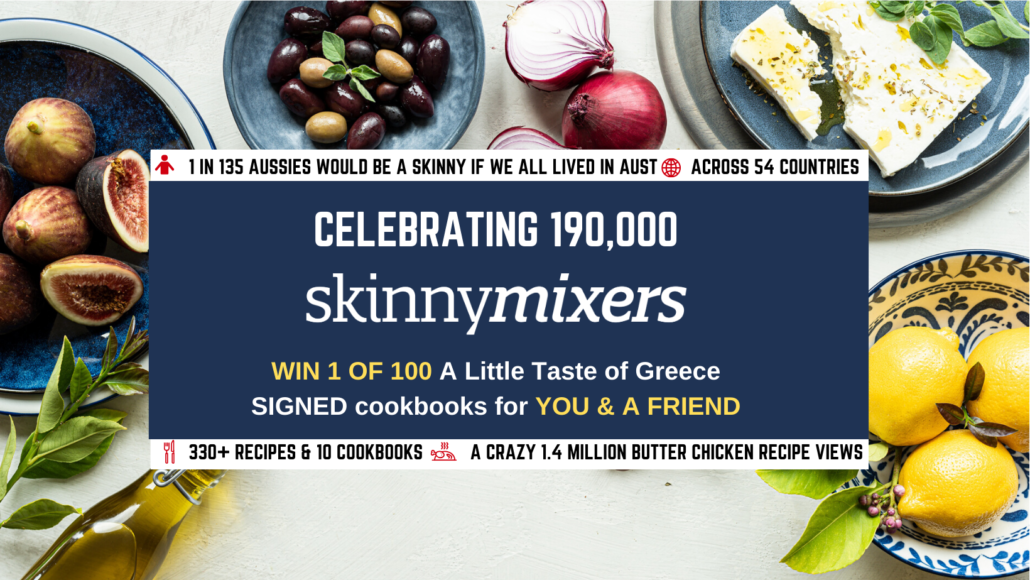 A Little Taste of Greece 😍🇬🇷🍋🥘 is coming in May & we are gifting away 100 signed copies to celebrate hitting 190,000 Skinnymixers on the weekend!!
You can win a copy for you and a friend by commenting/tagging on the official Giveaway Post on my Nikalene Riddle Facebook Page. You can enter as many times as you like & make sure that you share the post to help spread the word!
I'm so excited (and a little nervous!) to finally be able to share this with you!!!
We are still finalising the last of the variations but #ALToG is full of family friendly & affordable recipes from my childhood. Including:
⭐️ Moussaka (eggplant bake)
⭐️ Pastitsio (pasta bake)
⭐️ Saganaki Prawns
⭐️ Souvlaki
⭐️ Yemista (stuffed capsicums)
⭐️ Keftedes (meatballs)
⭐️ Avgolemono (lemon chicken soup)
⭐️ Spanakorizo (spinach rice)
⭐️ Lemon Oregano Potatoes
⭐️ Kolokithokeftedes (zucchini feta fritters)
Full contents, dietary variations list & release date to be released ASAP 😉 Winners will be announced each night in Skinnymixers this week.
Love Nik xx