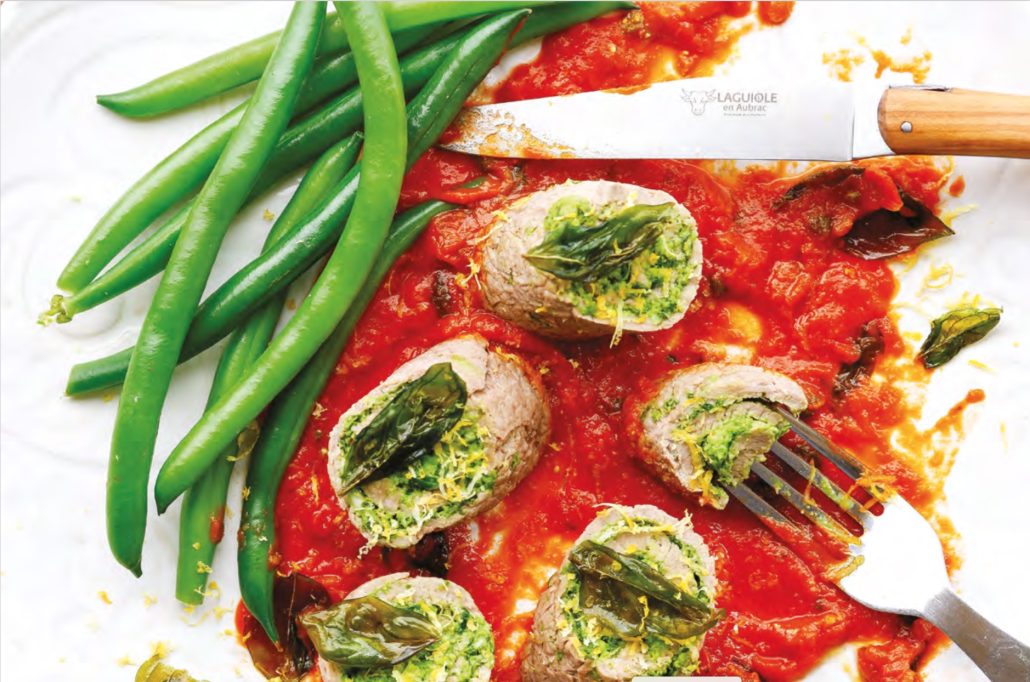 ALToIT: Involtini
Involtini is an Italian way to describe rolled bundles of meat or eggplant that has been stuffed with a variety of delicious fillings. While this recipe might seem a bit fiddly, once you get started you will find it is actually quick, easy and delicious and certainly a dish to impress dinner guests.
Ingredients
garlic
lemon
baby spinach
fresh traditional ricotta
brown onion
tomato passata
tomato paste
fresh basil
6-8 thinly sliced good quality beef, veal, pork or chicken fillets
green beans
capers
Instructions
This recipe is exclusive to A Little Taste of Italy - Buy now
Notes
This recipe has dairy free, super skinny, vegetarian and low fodmap variations.
Nutrition Information
Serving size:
270 g
Calories:
292
Fat:
11.6g
Saturated fat:
4.4g
Carbohydrates:
8g
Sugar:
6.3g
Sodium:
886mg
Protein:
36.1g