Do I need a Thermomix to cook Skinnymixers recipes?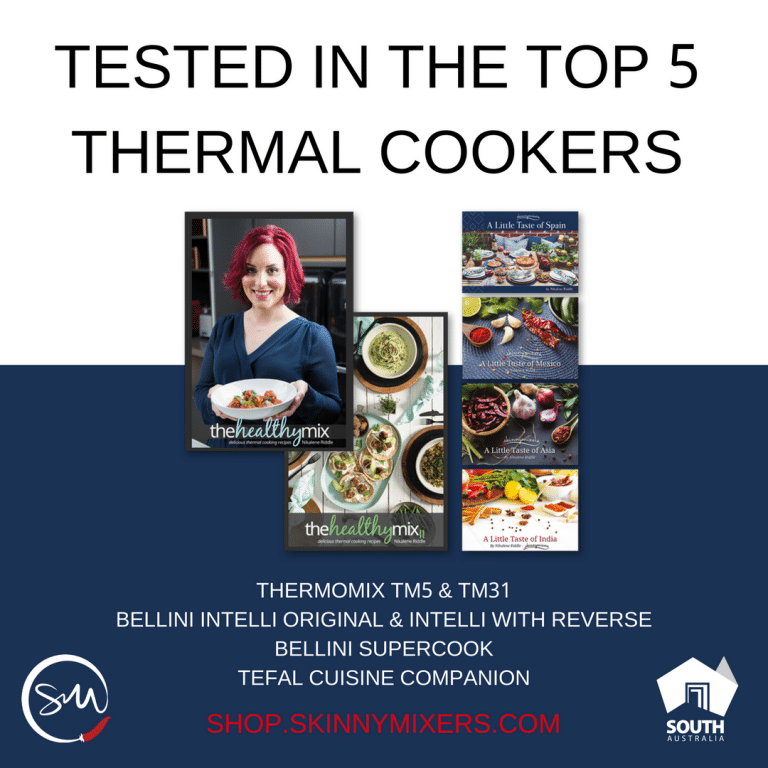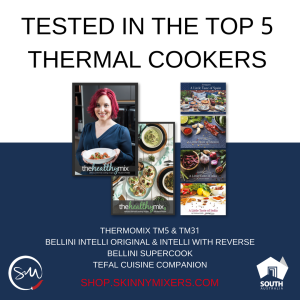 Skinnymixers recipes are developed for use in a Thermomix TM31 or TM5, however we have a recipe testing team to test the recipes in the top 5 thermo cooking machines. This includes Thermomix TM31, Thermomix TM5, Bellini, Bellini Supercook, Smith & Noble, Tefal CC and we also have a Kitchenaid Cook Processor.
The website recipes have specific Bellini conversion tips at the bottom of each recipe. If you ever have any issues converting a recipe for use in a different brand of Thermal cooker, then we recommend asking for assistance in the Skinnymixers Facebook Group. More often than not there will be someone more experienced with the machine who can help point you in the right direction.
We also have a number of people cooking the Skinnymixers recipes without a Thermo Cooker. This will take a little more time and will need a food processor at the very least for some recipes. If you have any doubts, simply ask in the group.
You can purchase the Mega Bundle of Skinnymixers Cookbooks in the Skinnymixers Shop
SaveSave