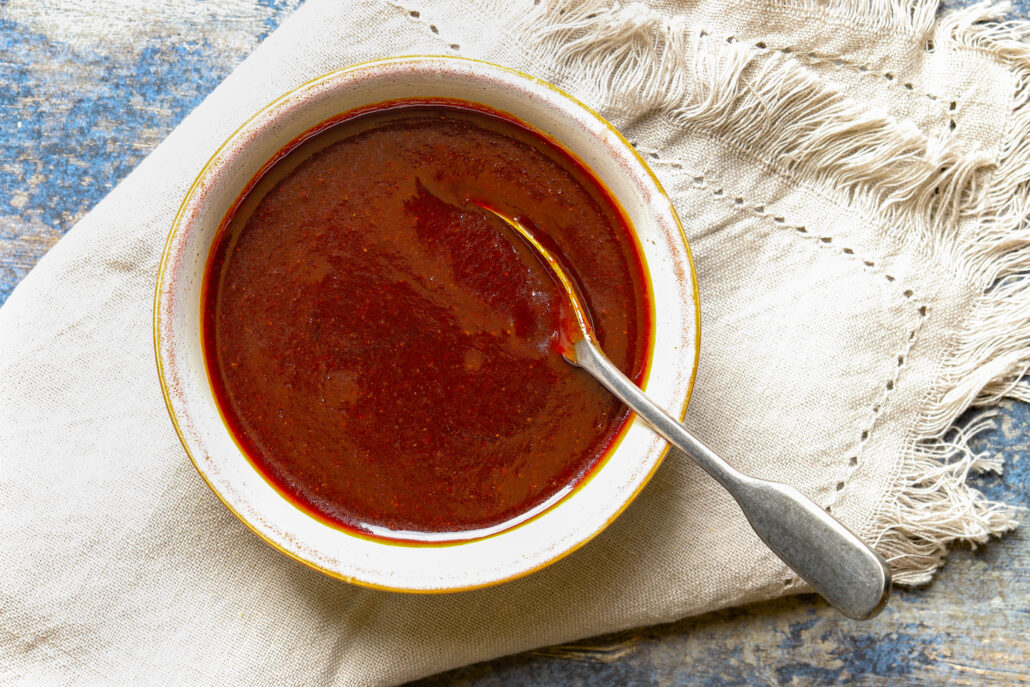 Skinnymixer's Sweet & Spicy Korean Sauce is exclusive to the Thermomix cookbook SkinnyBarbecue.
I first created this Sweet & Spicy Korean Sauce for the special Low and Slow event, when The Smoking Joint take over of the Mayura Station Tasting Room. We were responsible for the first course and dessert – both which feature in SkinnyBarbecue!
If you are needing a Paleo & Gluten Free Gochujang Paste, check out the Guest Recipe: Brooke's Gochujang Paste.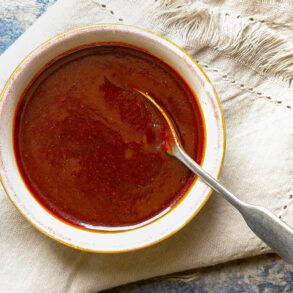 Print
SMBBQ: Sweet & Spicy Korean Sauce
Ingredients
gochujang paste

(found in the Asian section at the Supermarket)

coconut sugar

soy sauce, tamari or coconut aminos

rice wine vinegar

garlic powder

fresh lime juice

sesame oil
Instructions
This recipe is exclusive to the cookbook SkinnyBarbecue
Pin this recipe for later: