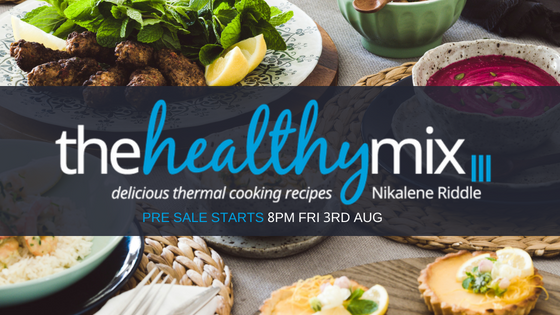 With only 1 more sleep – pre-sale starts tomorrow for The Healthy Mix III Friday the 3rd of August at 8pm SA time, excitement is building in the Skinnymixers FB Group! You will need to be quick if you are wanting to try and secure one of the first 200 signed copies… make sure that you have the link to the Skinnymixers Shop below ready for 8pm SA time when we open the shop back up! There will be another 200 copies signed at random during the pre-sale.
Shop : Skinnymixers.myshopify.com
✅Over 30 go-to thermal cooker recipes
✅Over 100 dietary variations!
Just $32.95 AUD (inc. GST) during pre-sale only + shipping, you get an A4 print copy + complimentary digital PDF sent immediately to you so you can cook these recipes with our community of over 160,000 skinnies!
⭐PRE-SALE BONUS: Buy before midnight August 13th and receive a bonus shopping list, meal plan and a meal planner template to make your own PLUS a chance to receive one of 400 signed copies and a chance to win 1 of 7 golden tickets to become a coveted Skinnymixer recipe tester.
Pre-sale closes on August 13thwith orders shipped from the August 15th. Copies will sell fast! So don't miss out!  
About the book:
The Healthy Mix III is full of simple family-friendly meals that are not only budget and dietary friendly – but also delicious! This is our biggest and most beautiful book yet! We are so excited to share it with you.
Variations include: ✅gluten free ✅dairy free ✅low carb ✅low calorie ✅paleo ✅low fodmap ✅nut free ✅egg free ✅refined sugar free
Recipes in the book cover you for the entire day from Breakfast, Light Meals, Main Meals and Sweets. With fan favourites including – Honey Mustard Chicken, Apricot Chicken, Creamy Chicken Pie Filling, All-in-One Sausage Dinner, Creamy Garlic Prawns, Bacon Cheese & Chive Quiches, Granola, Hollandaise, dairy free Chocolate & the most amazing Lemon Tarts.
Last night we revealed the shopping list for the winning recipe of the #THMIII People's Choice Vote: Lemon Tarts. It is a very simple recipe with ingredients most Skinnies will have in their kitchen.
Today Michael & I went live to show off the unboxing of the very first The Healthy Mix III – hot off the printing press! We will be announcing the winner tonight in Skinnymixers. Check out how beautiful the book looks below <3
I hope you all love the book!
Love Nik xx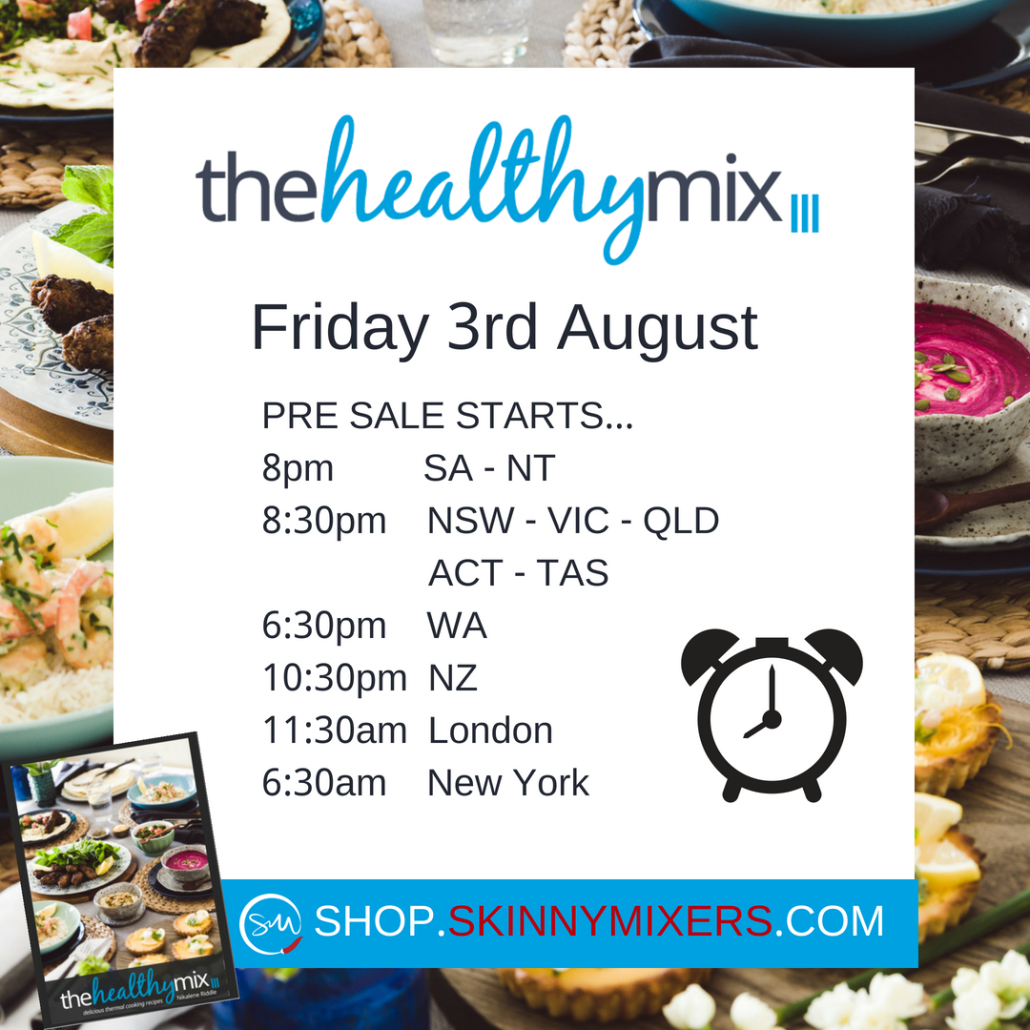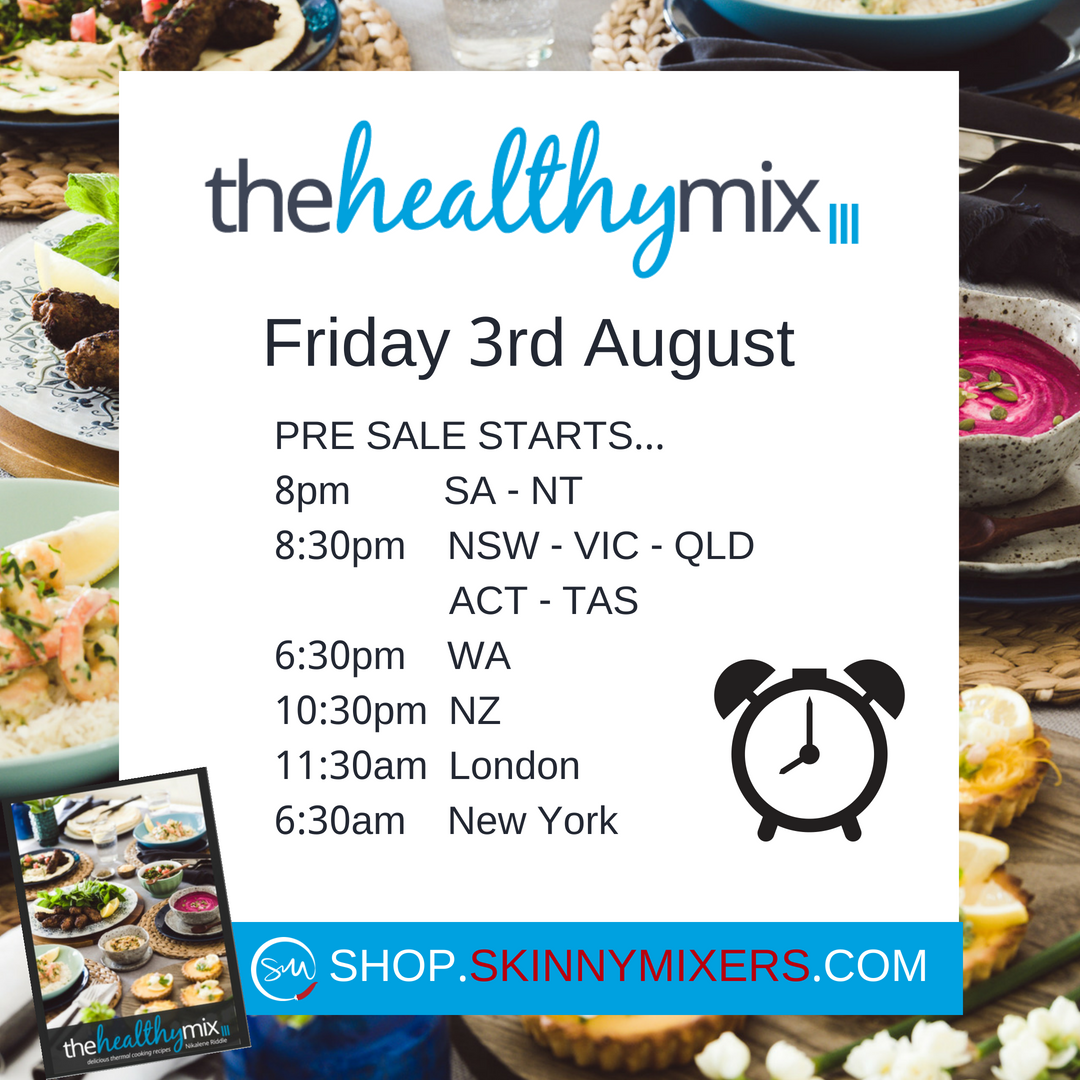 Our biggest book yet.
30 recipes. Over 100 variations…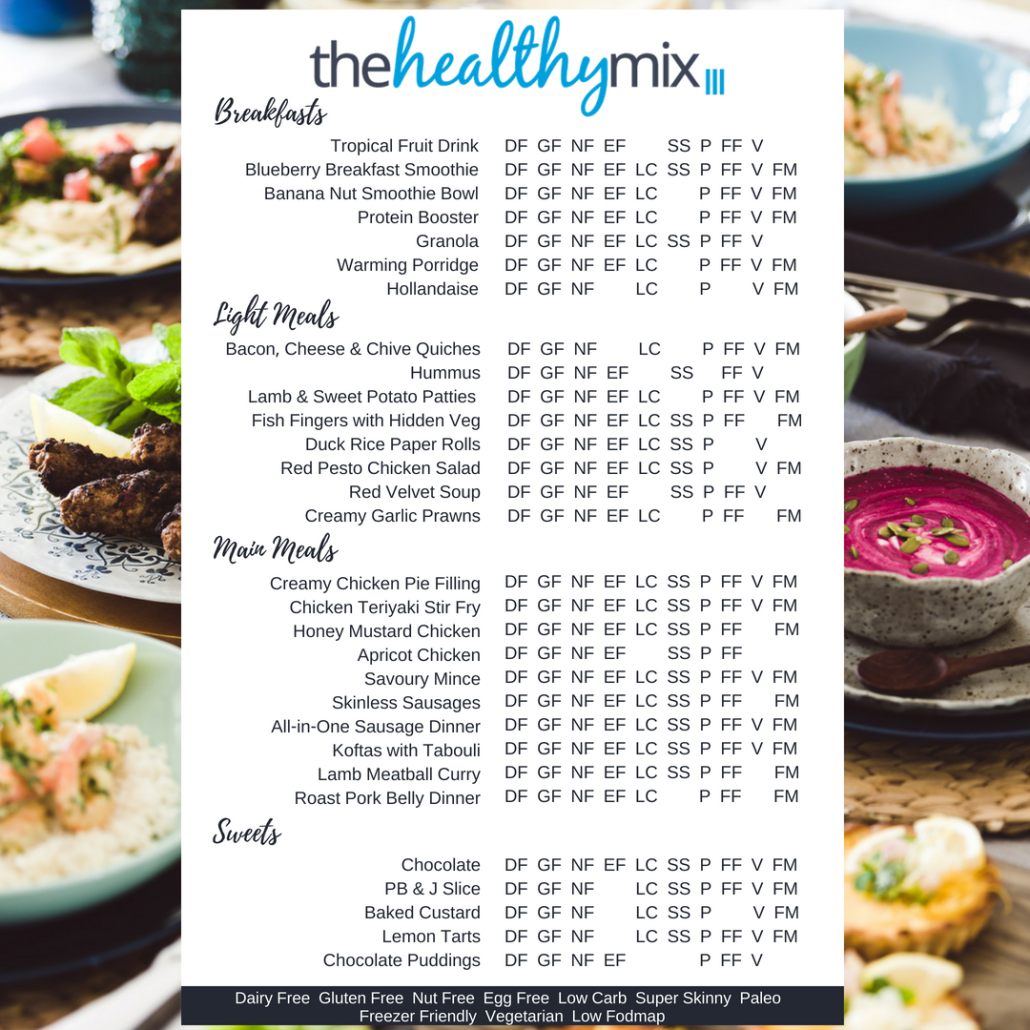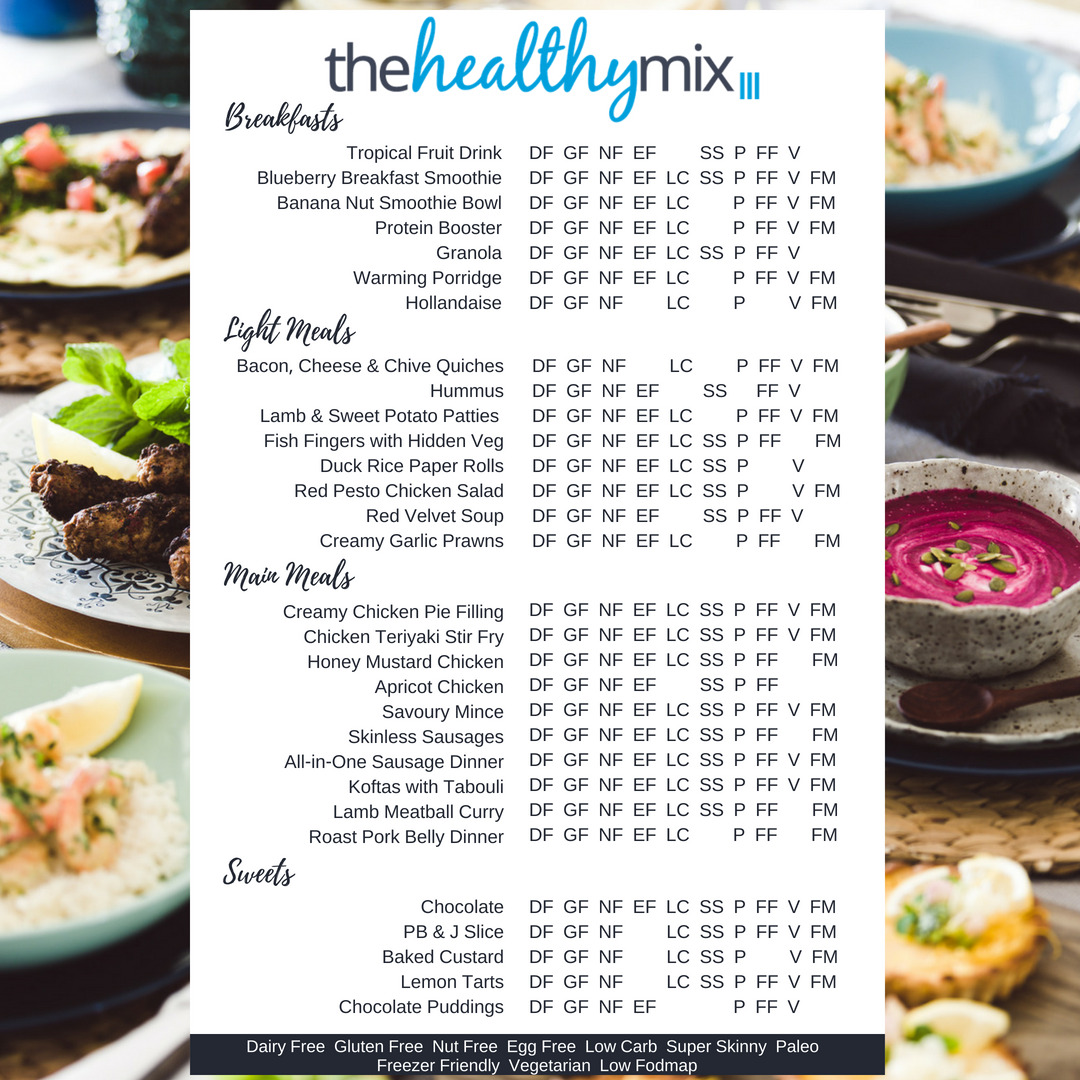 BUNDLE & SAVE: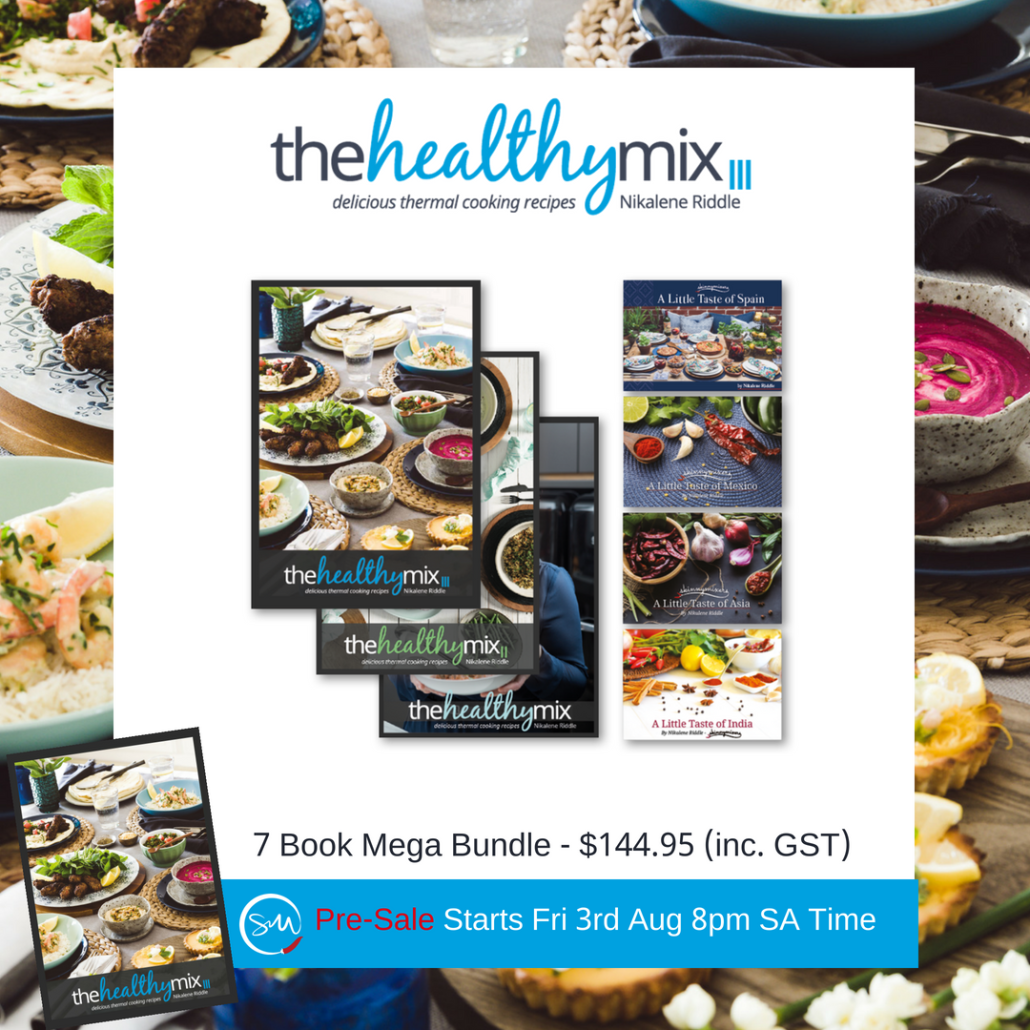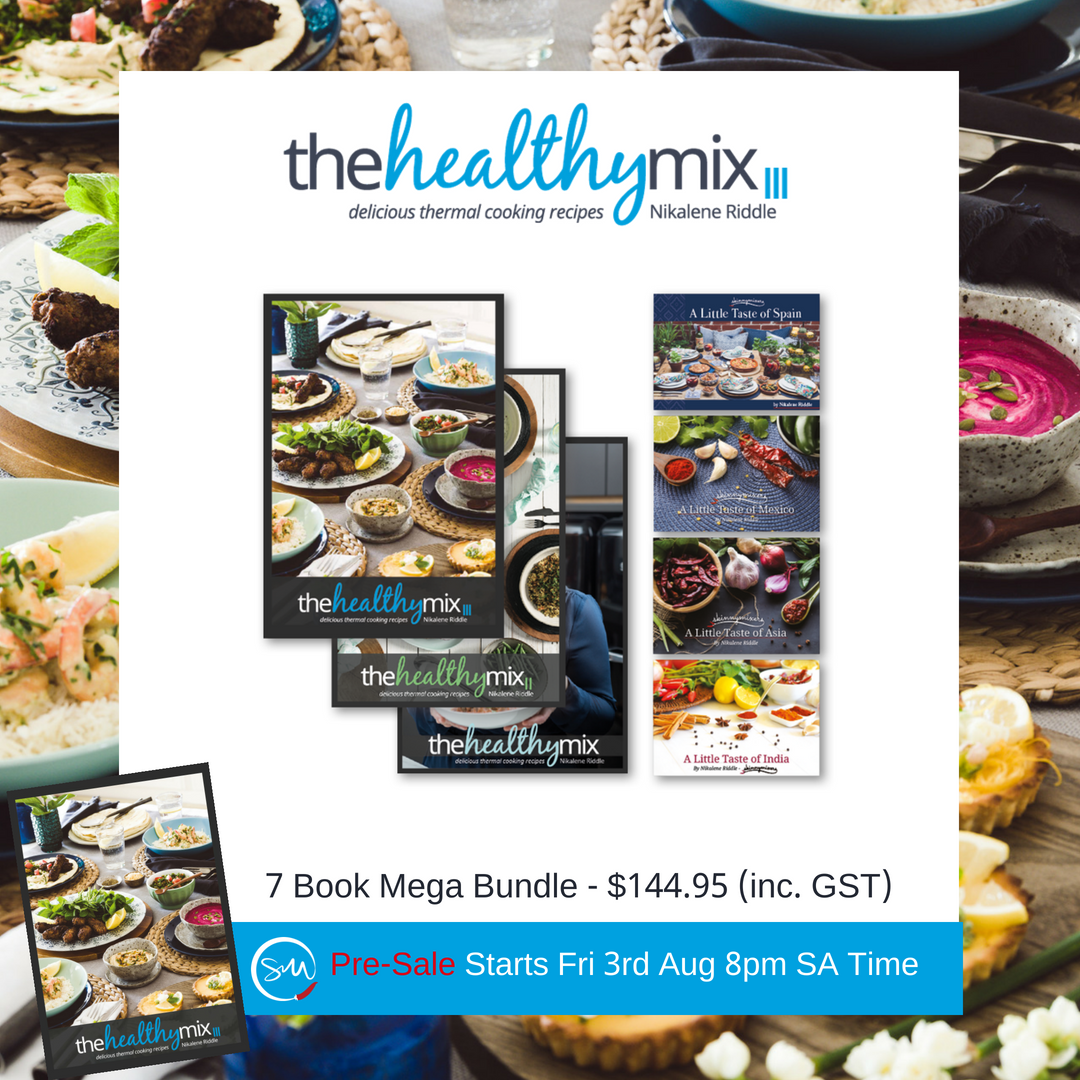 The 7 Book Mega BUNDLE – Get the complete Skinnymixers collection for $144.95 AUD (inc. GST) during pre-sale only + Shipping. Save 5% and combine shipping. Includes:
3 x A4 cookbooks The Healthy Mix I, II & III
4 x A5 mini cookbooks A Little Taste of India, A Little Taste of Asia, A Little Taste of Mexico & A Little Taste of Spain.
A collection of 133 thermal cooker recipes; inspiring you to cook delicious everyday healthy meals at home and exploring Indian, Asian, Mexican and Spanish cuisines.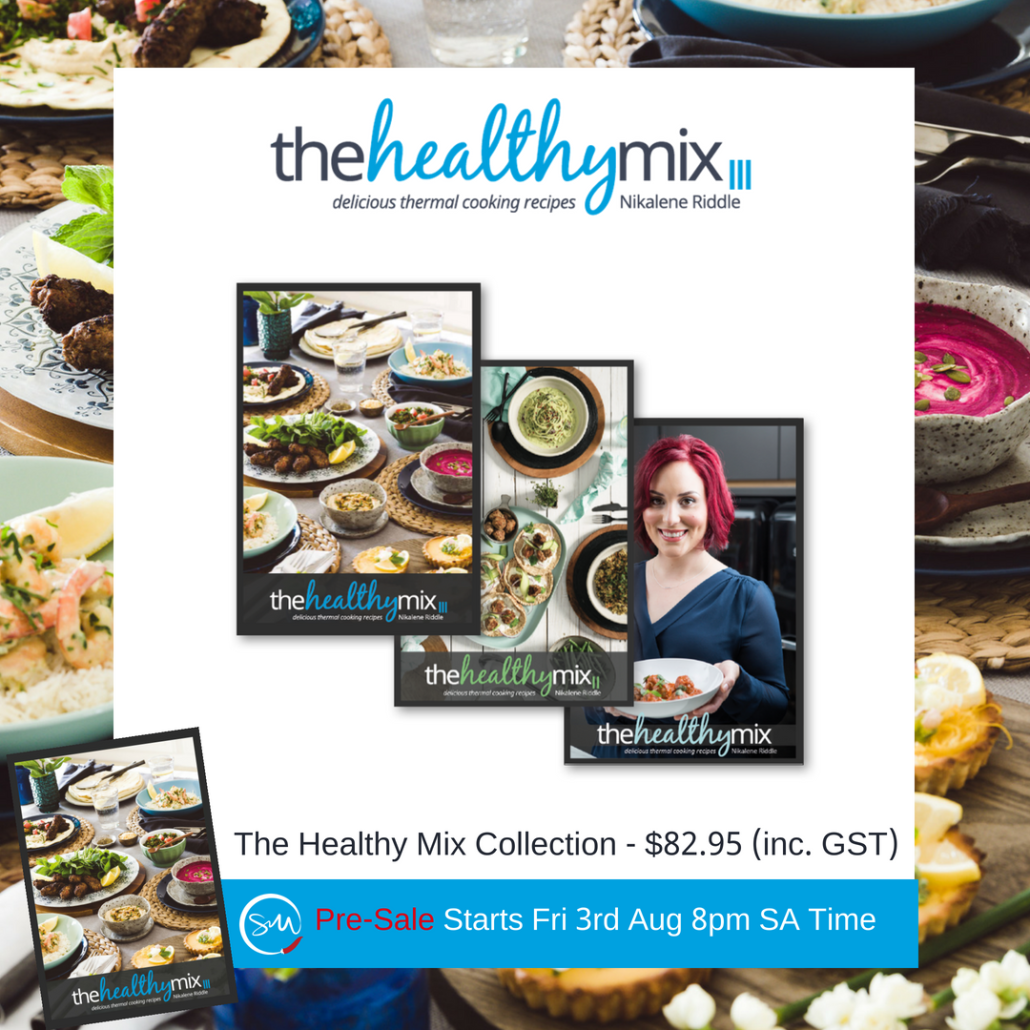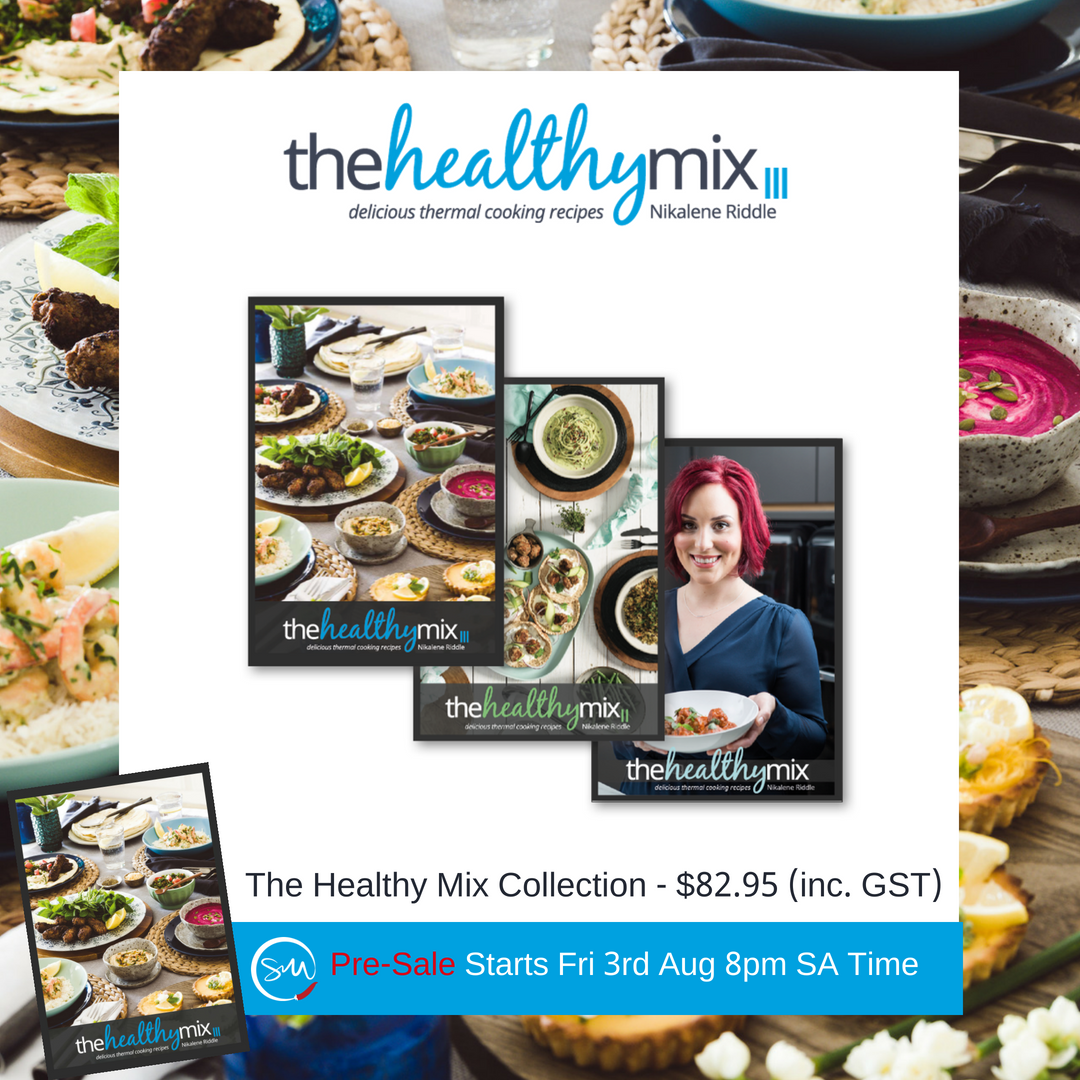 The Healthy Mix Collection – $82.95 AUD (inc. GST) during pre-sale only + Shipping. Includes:
3 x A4 cookbooks: The Healthy Mix I, The Healthy Mix II & The Healthy Mix III.
A collection of 81 thermal cooker recipes, which have helped me with my healthy eating journey. These books are filled with healthy, yet delicious family-friendly recipes.
IMPORTANT INFO:
We've already started dropping some shopping hints in Skinnymixers with the #skinnytease campaign. Here are some items you might like to start shopping for and checking your pantry:

cardamom powder
cayenne pepper
chilli flakes
Chinese Five Spice powder
cinnamon powder
coriander powder
cumin powder
garlic powder
ginger powder
nutmeg powder
onion powder
dried oregano
dried parsley
smoked paprika
sweet paprika
freshly cracked black pepper
white pepper powder
sumac
dried thyme
turmeric powder
coconut sugar
salt
xanthan gum or cornflour
raw cacao powder
cacao butter (can be buttons/wafers)
dried chick peas
frozen vegetables (or you can use fresh)
honey
coconut milk
almond meal
coconut flakes