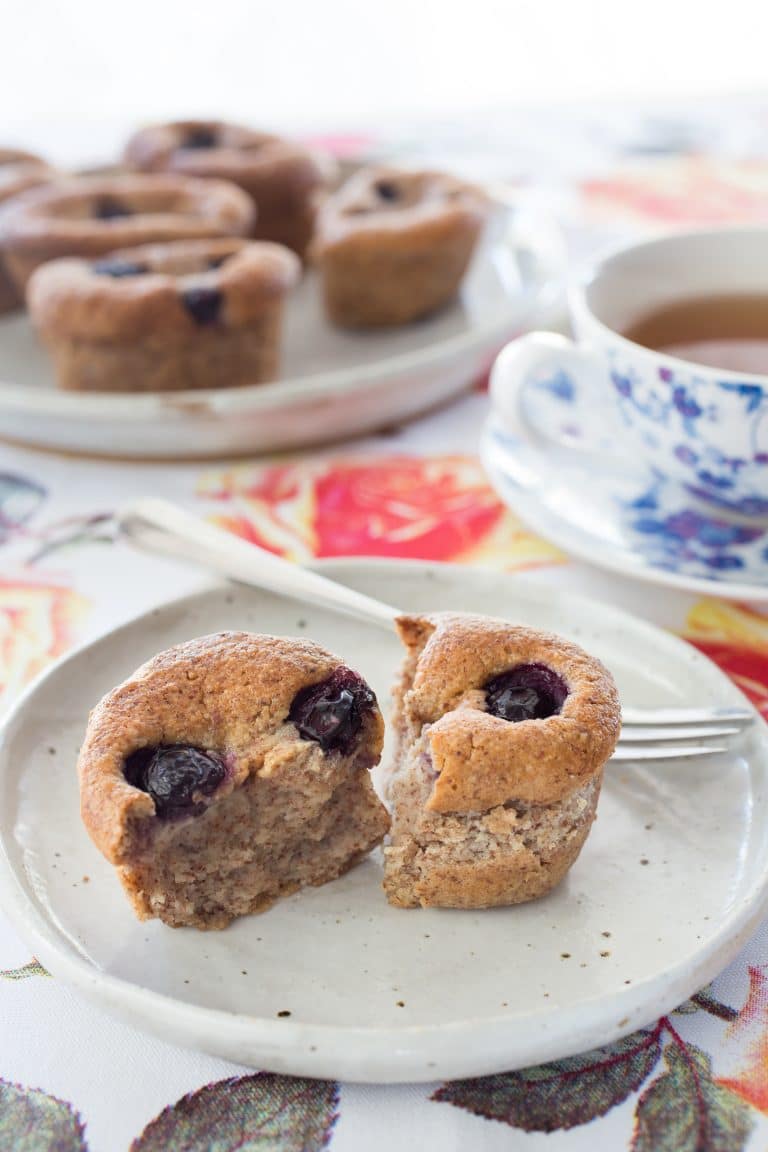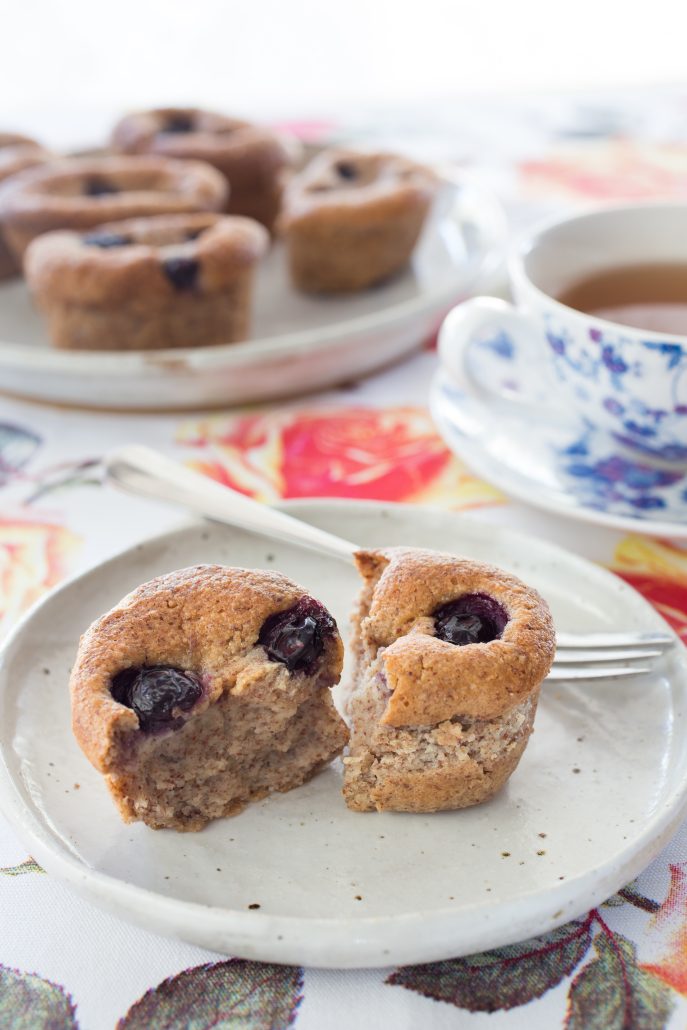 THMII: Blueberry Almond Cakes
When I created this recipe I had an 11am tea break in mind. The minimal prep time means that you can have think about making them, sit down, take a break and enjoy these with a nice cup of tea or coffee all well within the hour.
Ingredients
raw almonds
xylitol or sweetener of choice
coconut milk
eggs
vanilla extract
xanthan gum
fresh or frozen blueberries
Notes
This recipe has a Super Skinny variation.
Nutrition Information
Serving size:
75g
Calories:
256
Fat:
18g
Saturated fat:
3.6g
Carbohydrates:
2.8g
Sugar:
2.7g
Sodium:
83mg
Protein:
8.5g