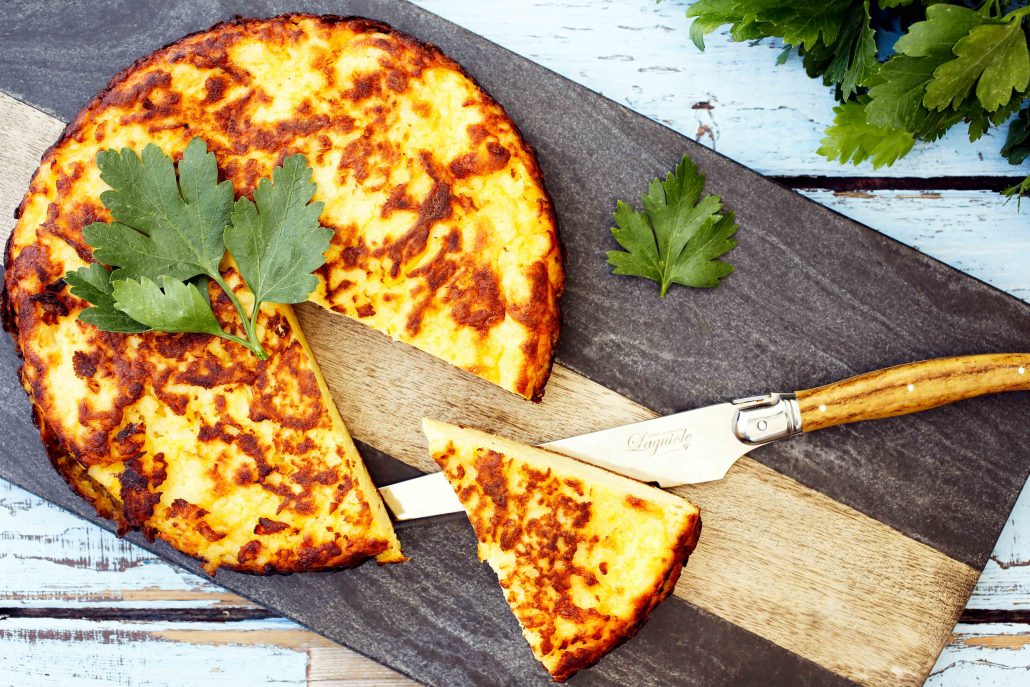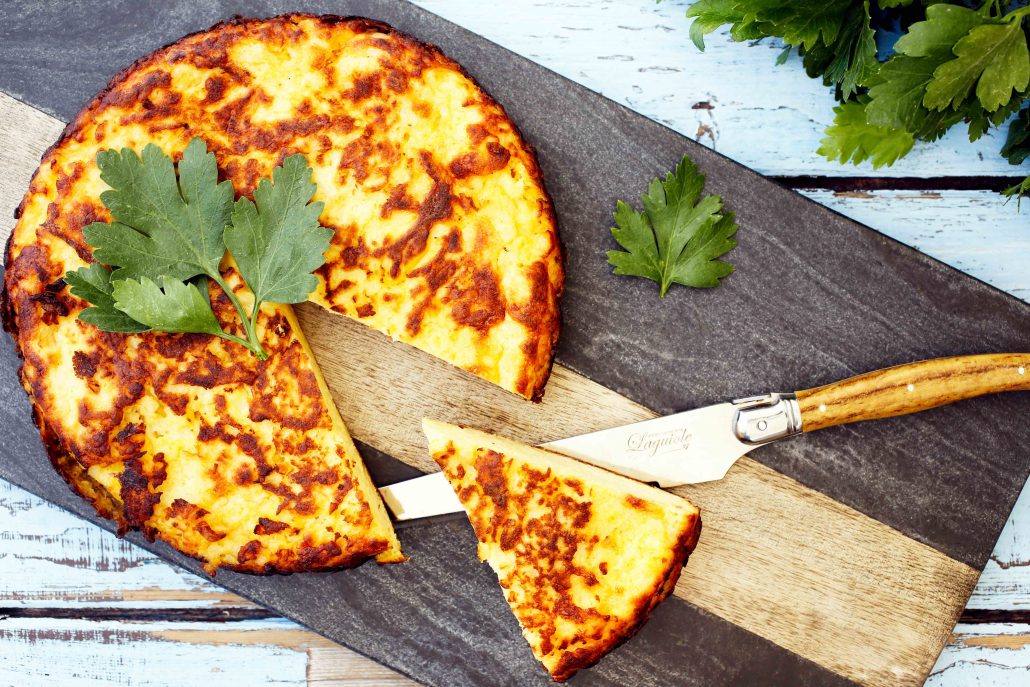 ALToS: Tortilla de Patatas
Tortilla is an iconic Spanish dish, loved across Spain by locals and tourists alike which can be found served hot or cold and as both a Tapa and Pincho dish. Traditionally, it is made with a confit of potato and onion with a massive calorie count; the Thermomix recipe below is a healthier version that still tastes amazing and authentic.
Instructions
This recipe is exclusively found in 'A Little Taste of Spain' - shop.skinnymixers.com
Check out this video from Tanya for how to perfect your flip 🙂 https://www.facebook.com/groups/Skinnymixers/permalink/1838212102877796/
Notes
This recipe has a Low Carb variation.
Nutrition Information
Serving size:
95 g
Calories:
172
Fat:
13.8 g
Saturated fat:
2.7 g
Carbohydrates:
5.9 g
Sugar:
1.6 g
Sodium:
352 mg
Protein:
5.8 g
Save
Save
SaveSave