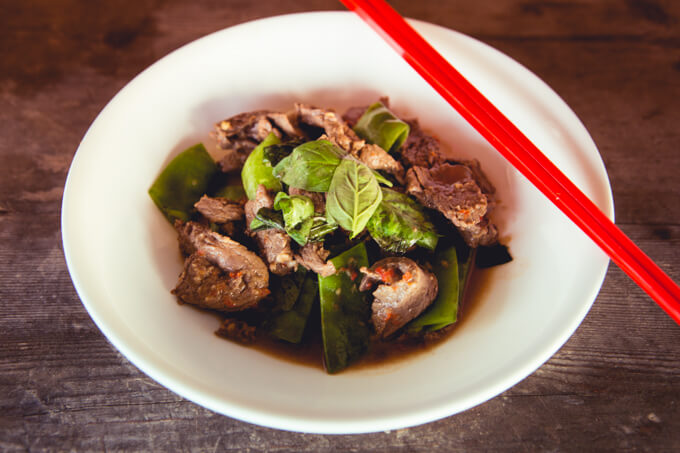 This weeks Simple Meal Sunday 'Beef Basil' recipe is from one of my favourite Thermomix food bloggers, Tenina, over at tenina.com. I had never seen a recipe done in the Thermomix like this before, it seemed way too simple and I kind of expected the beef to be a little chewy… but I learnt to never ever doubt Teninas' amazing skills ever again. ever! This meal was cooked in under 10 minutes, and I made a few adaptations based on what I had in the house:
I used 1/2 tbsp chicken stock concentrate instead of chicken stock powder
I used coconut sugar, but you could omit the sugar all together for low carb
I used chicken breast instead of beef fillet in a second lot as a tester, for those who prefer chicken
I used all coconut aminos/soy sauce instead of fish sauce/oyster sauce for those who cant have seafood/shellfish
I highly recommend you guys give this recipe a go, I still cant get over how quick, easy and delicious it was.
You can find the recipe here: http://bit.ly/TeninaBeefBasil
Bellini Adaptations:
Use blunt blade for this recipe.
At step 2 & 3 use 120-130 degrees if using a Supercook and ST temp if using an Intelli.
At step 3 use speed 1.