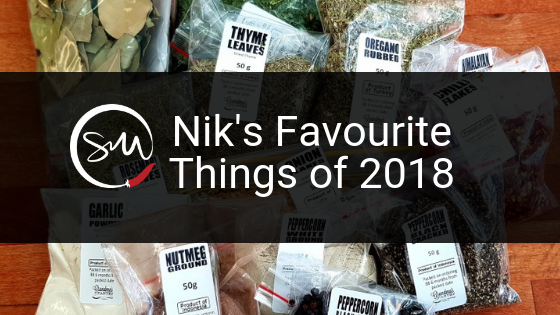 I like to do this every year to celebrate the products and companies I discovered throughout the year like the Urbipod – some of these I fell in love with so much that I became affiliates of them, others are just things I use around the house!
Feel free to add your favourite products of 2018 in (No self advertising, we will delete these!)
Here it goes in no particular order, affiliates first…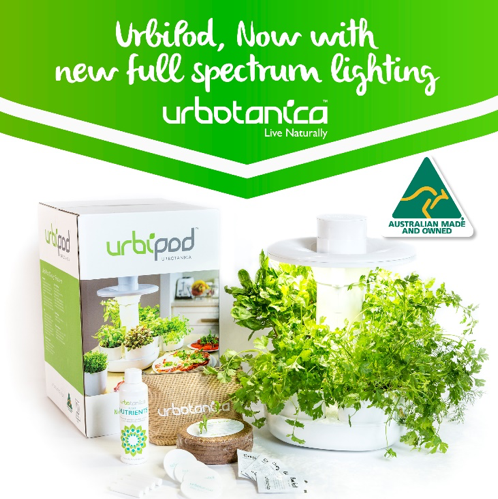 UrbiPod
I think this is one of the neatest designed products I have ever discovered. If you're a herb killer like I am, you NEED one of these in your kitchen.
I've grown parsley, rocket, basil and cress and its set and forget. Recently I've also upgraded my Urbipod to include the new Full Spectrum Halo light, so I will be able to grow chillies, edible flowers and mini strawberries.
Grandmas Pantry Spice Packs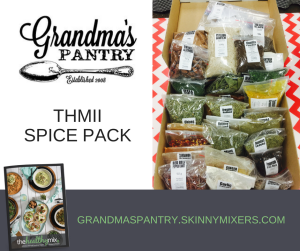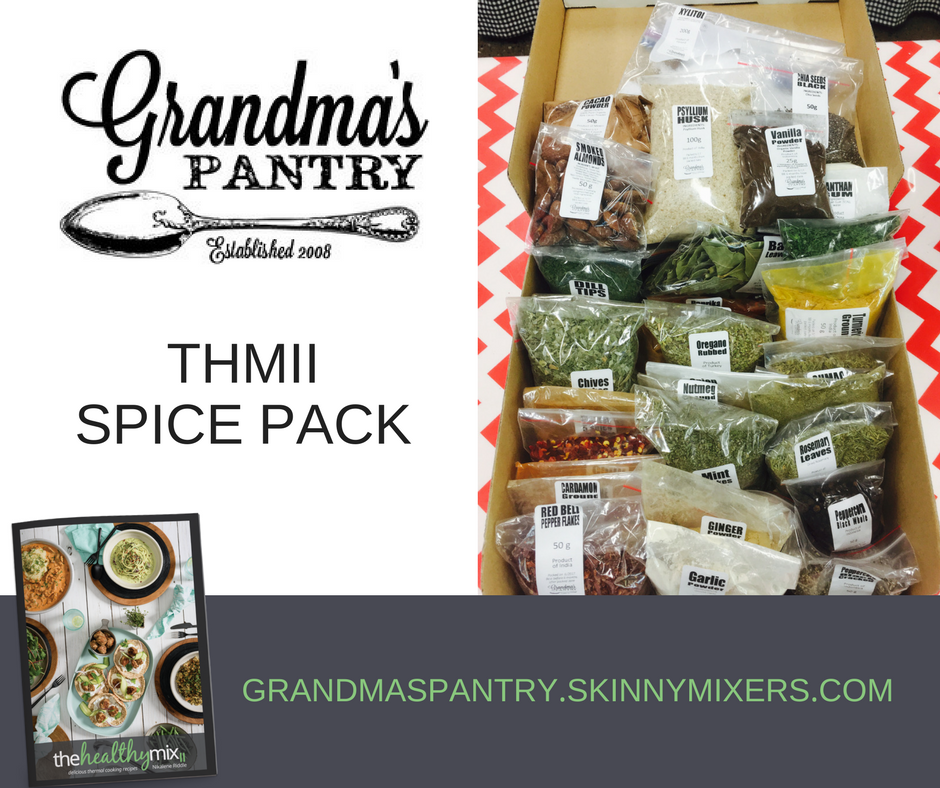 Grandma's Pantry at Capalaba QLD is the best company and always doing the best by us Skinnymixers.
If you need to get the ingredients together for all of the Skinnymixers cookbooks, their spice packs are the way to go. You will save tonnes of money and have better quality.
They also have an amazing range of baking supplies, dried fruit, environmentally friendly products and some other hard to find products. Try to stay away from their very dangerous lolly corner though!
All Skinnies get a 10% discount with the code SKMIX Grandmaspantry.skinnymixers.com
Koh / ekoWorx
Fantastic cleaning products, which are environmentally friendly ! Some of our admins have been using Koh for years and absolutely love the products.
Skinnies receive $10 off their first order by using our affiliate link  – bit.ly/2QtBaYP
Daily Orders
Originally posted on Skinnymixers by another member, we have 5 of these in the house now. They're the best planning boards money can buy! http://bit.ly/SMDailyOrders
Whole Home Travel Bags
Brooke, our amazing Admin – designed and made these bags for travelling with your Thermomix. They're the best bags on the market, check them out. Discount code: SKINNY10 http://bit.ly/SMWholeHome
iPhone XS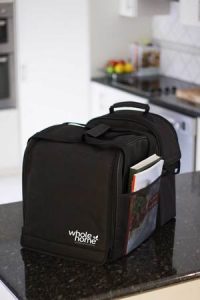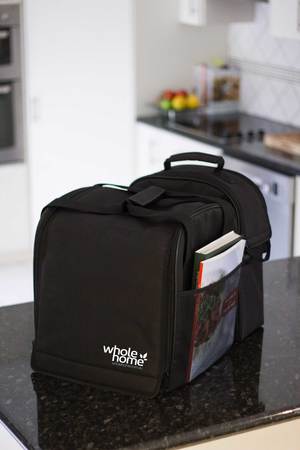 I know they're expensive, but I think if you're going to upgrade your phone, then go to the XS – its such a huge improvement on the 7+ with a bigger screen but physically smaller phone, AND the swiping and gestures speed using the phone up considerably. Also the camera is amazing 🥰
Tabletop Games
One of my favourite things to do is play board games with my family and friends. With my friends, Pandemic Legacy and Keyforge have been a highlight this year. With the kids we have LOVED playing Azul, King Domino and Dungeon Mayhem (10/10!).
Nike Hyperfuel water bottle
AMAZING water bottle. Seriously. 10/10. Would never own another water bottle again!
ChiliPad mattress cooling/heating with water thingy!
This thing has improved my sleep so considerably. They're AMAZING. Yes, they are pretty expensive (especially if you have a superking bed like I do) but if you're a hot sleeper in the summer like me and can't stand to have hot feet, they're so good. www.chilitechnology.com
Mazda CX-8 Asaki
I finally upgraded my car a few months ago, and this car has blown me away. I have driven some beautiful cars overseas and interstate while travelling for work, and I think the CX-8 is so much better than the European luxury cars I've driven. It's 7 seater but the back two seats fold down completely flat for a large boot. This car is the best family car I have owned 😍
Breville Smart Scoop
If you're looking for an ice cream machine, this is the one. I have used it to create all of my ice cream, gelato and sorbet recipes. It's so good.
Exotic Athletica leggings
Best. Leggings. Ever. And they custom make too! www.exoticathletica.com
Don't forget to add your favourite things of 2018 for us to all spend money on LOL!
You can visit the original thread in Skinnymixers here to see all of the community recommendations.
Love Nik xx