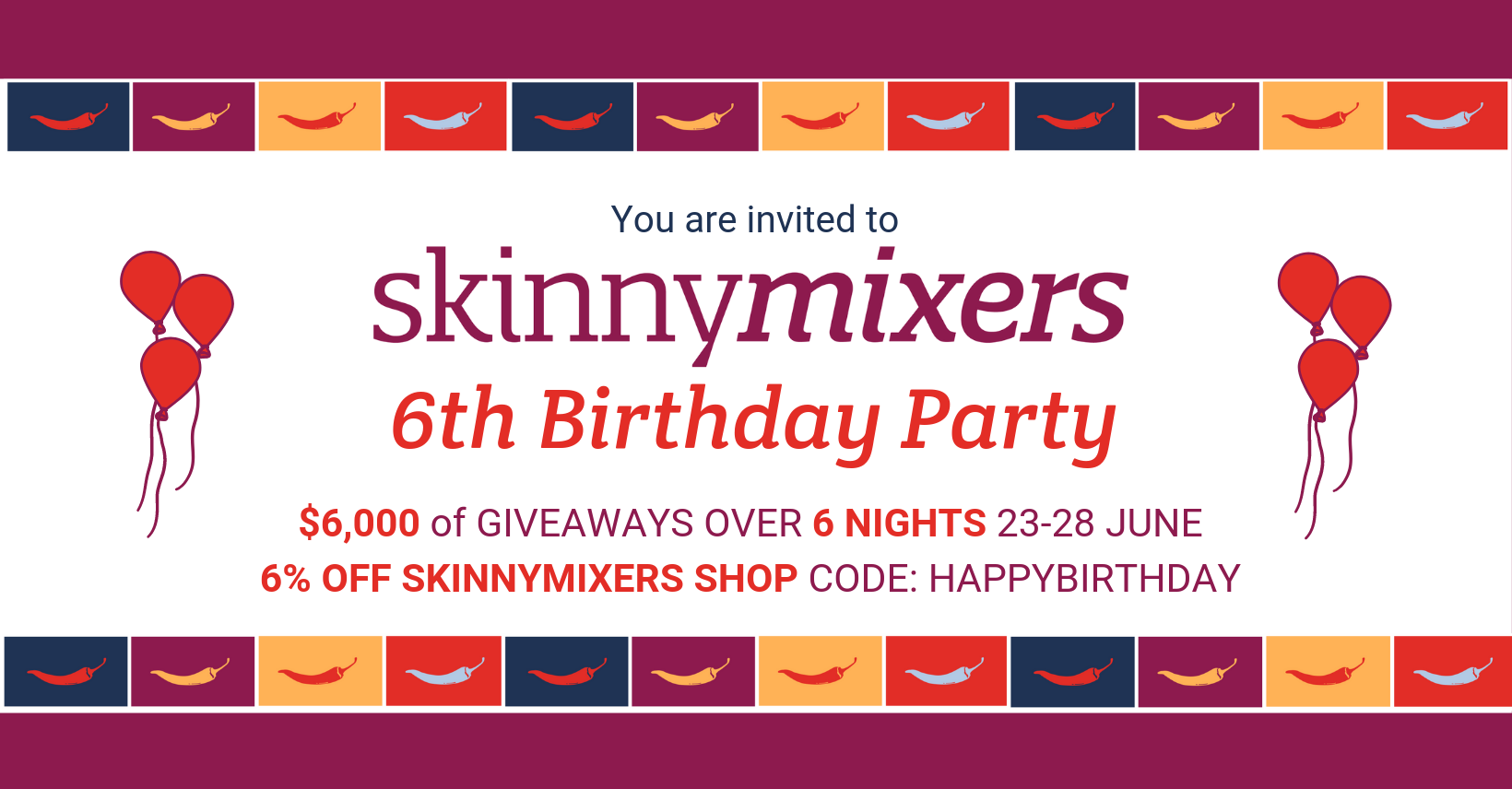 IT'S SKINNYMIXERS SIXTH BIRTHDAY TODAY 🎉!!!!!!
I actually can't believe that it's been 6 years..
👏 We are celebrating with 6% OFF in the Skinnymixers Shop Skinnymixers.myshopify.com store (my books) for the next 6 days use HAPPYBIRTHDAY as the code in the checkout.
Tonight the party starts at 6:30pm SA time (7pm AEST) where we celebrate Skinnies & start our 6 nights of giveaways worth a massive $6,000!! Join in the fun at www.facebook.com/groups/Skinnymixers
Thank you to everyone who joined the group 6 years ago, and have stuck around and supported me and the group. Welcome to all the new comers
the biggest thank you goes to the volunteer admin team who are some of the best friends a girl could have x
I'm sooooooooo excited – I'm not sure I can keep it a secret much longer…
Make sure that you are following my Nikalene Riddle Facebook Page & @skinnymixer on Instagram so you don't miss any of the celebrations.
Love Nik xx
P.S. You can view the countdown to Party Time here & check your local time. Sunday night we will be live 6:30pm SA time / 7pm AEST.
Birthday Party Night 1 – Sunday 23rd June