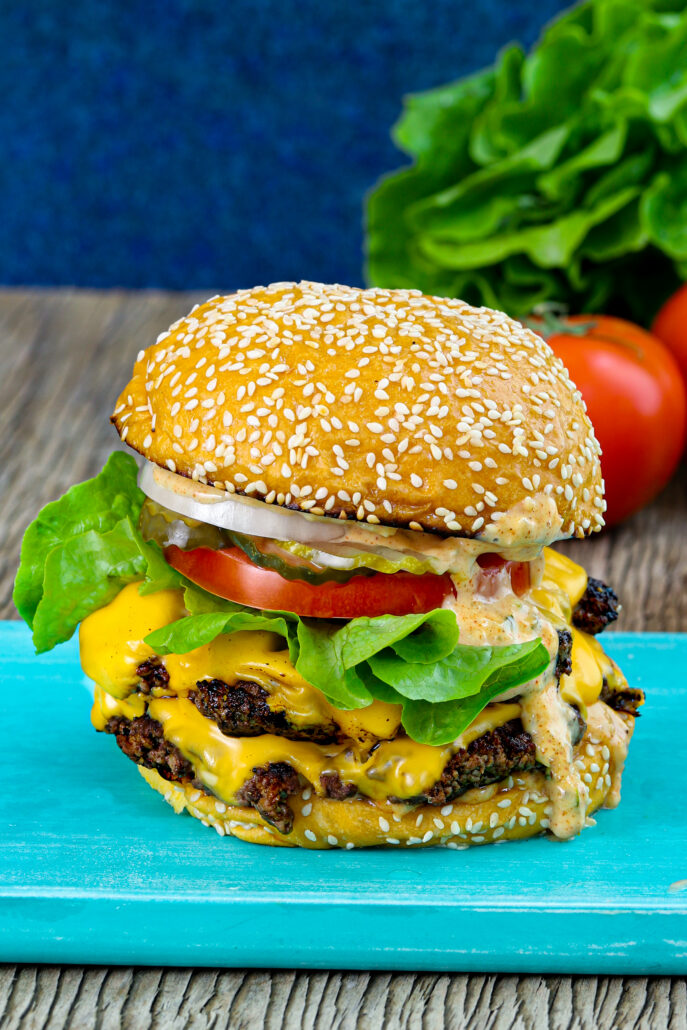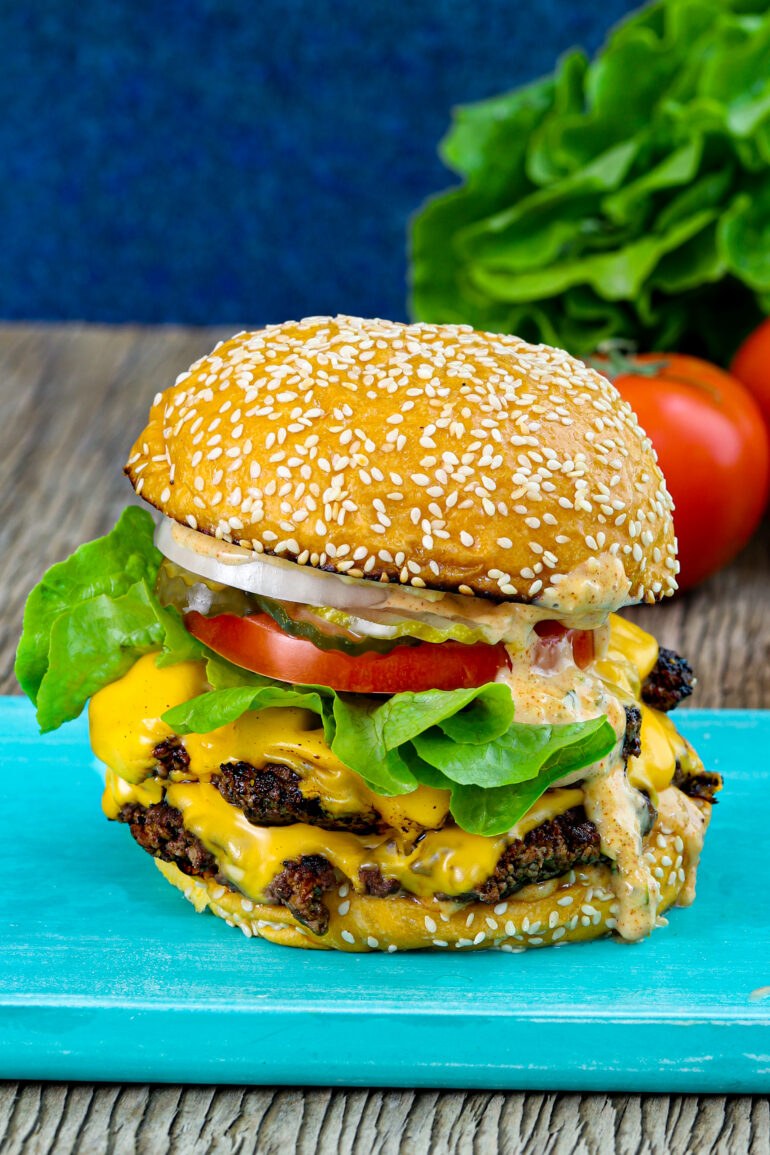 Skinnymixer's Smash Burgers Royale feature in the Thermomix cookbook SkinnyBarbecue.
You are seriously going to love these Smash Burgers Royale. Once you have the King of Beef Rub prepared and some Quick Pickled Vegetables and Burger Sauce made in the fridge, you will have the best burgers you've ever eaten on the table within 10 minutes!
Smash Burgers Royale
have smashed it out the park
this recipe has been one of the most popular recipes in
SkinnyBarbecue
… my kids love them so much I decided to invest in a mincer.
Having your own mincer at home, while it might cost a little up front, pays off – I buy chuck steak in bulk, cube it up and coarse grind mince it (well, let's be honest… Grant does it for me haha). Not only is it cheaper, but it's healthier too as I can guarantee it's just 100% beef mince. We aim for around an 80% meat/20% fat ratio.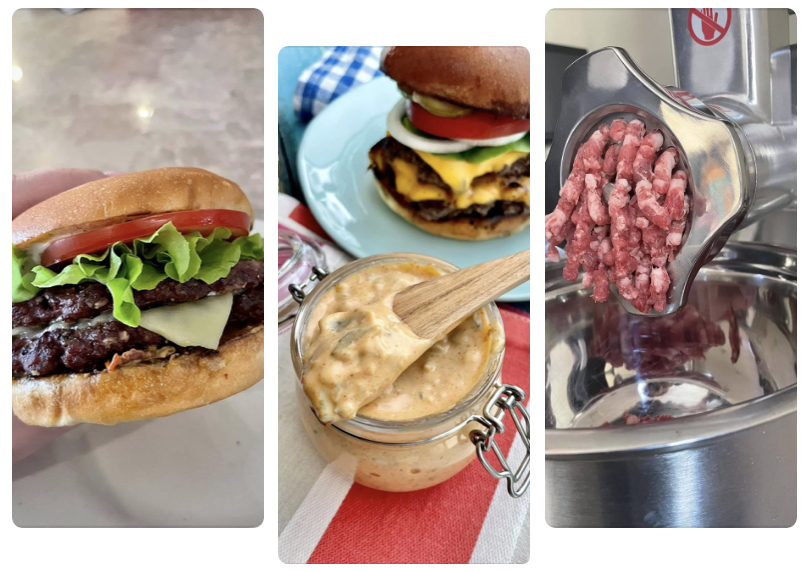 Combine that the
Quick Pickled Vegetables
and homemade
Burger Sauce
–
the burgers are better at Hungry Naks or is it Mumdonalds??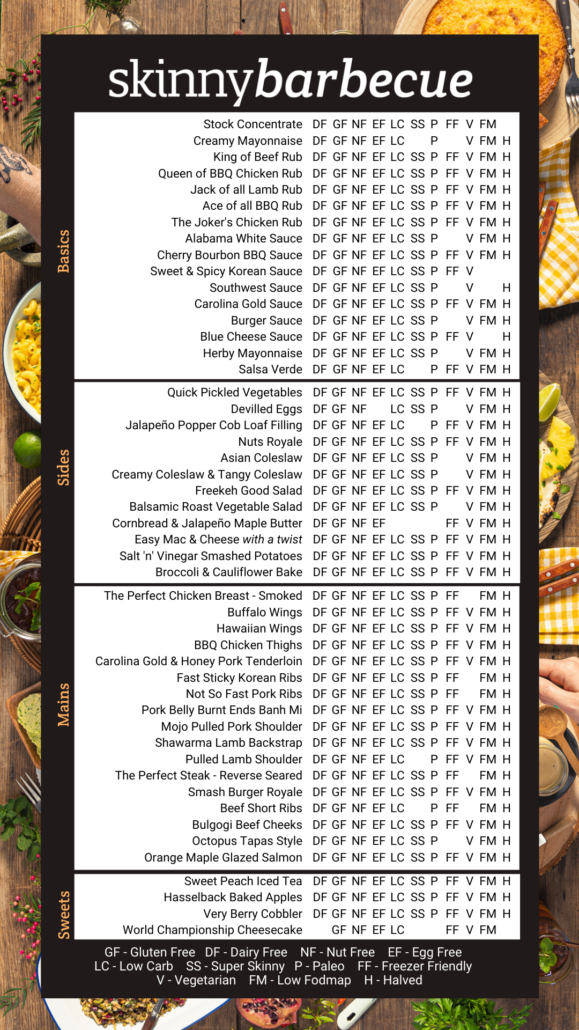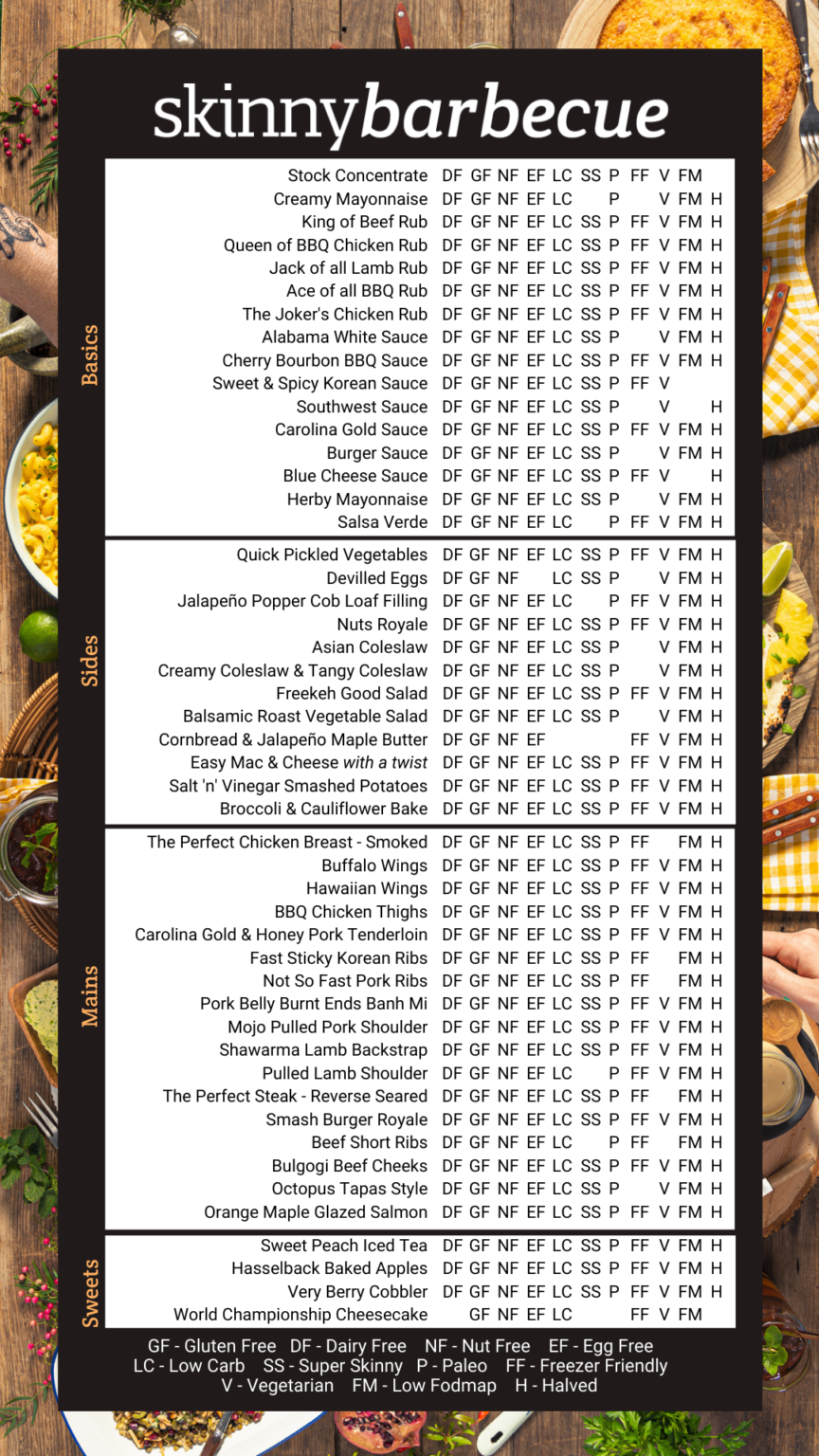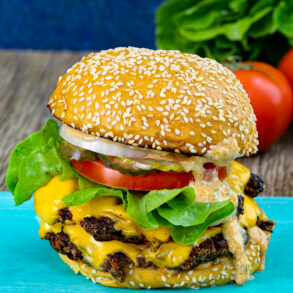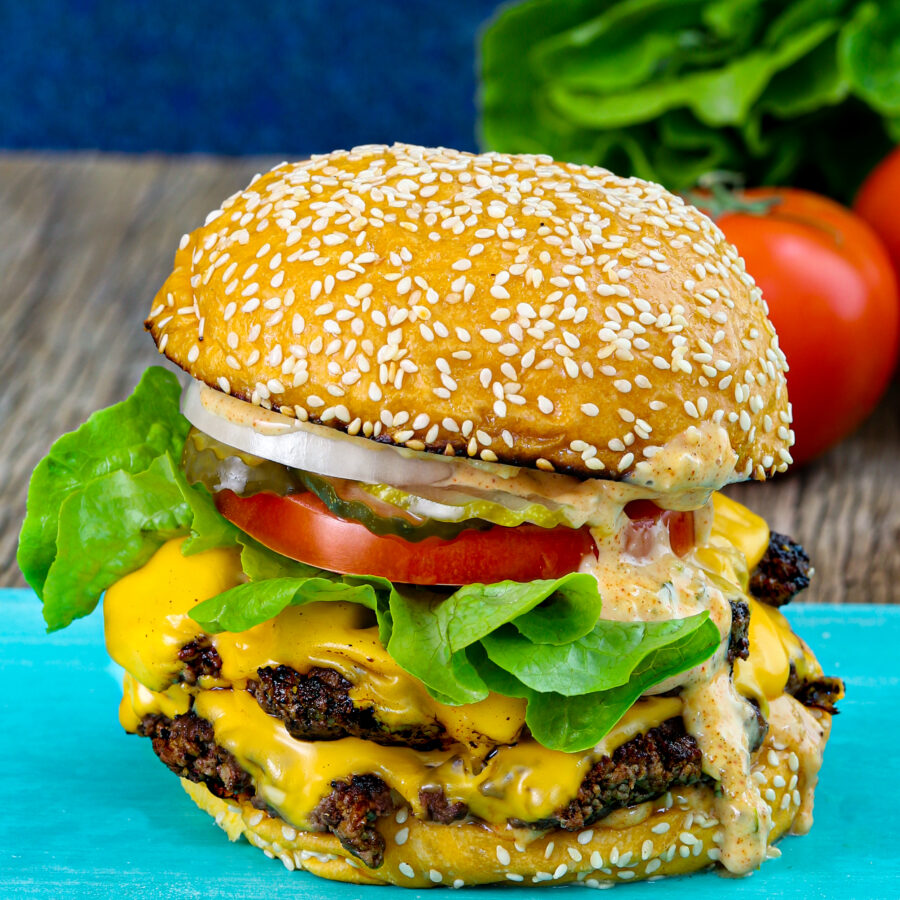 Print
SMBBQ: Smash Burgers Royale
Ingredients
coarse ground beef or mince of choice

sesame seed brioche bun

or favourite bun

King of Beef Rub

Burger Sauce

Your Favourite sliced burger cheese

lettuce

tomato

Quick Pickled Red Onion

or fresh white onion

Quick Pickled Cucumber
Instructions
This recipe is exclusive to the cookbook SkinnyBarbecue
Pin this recipe for later: