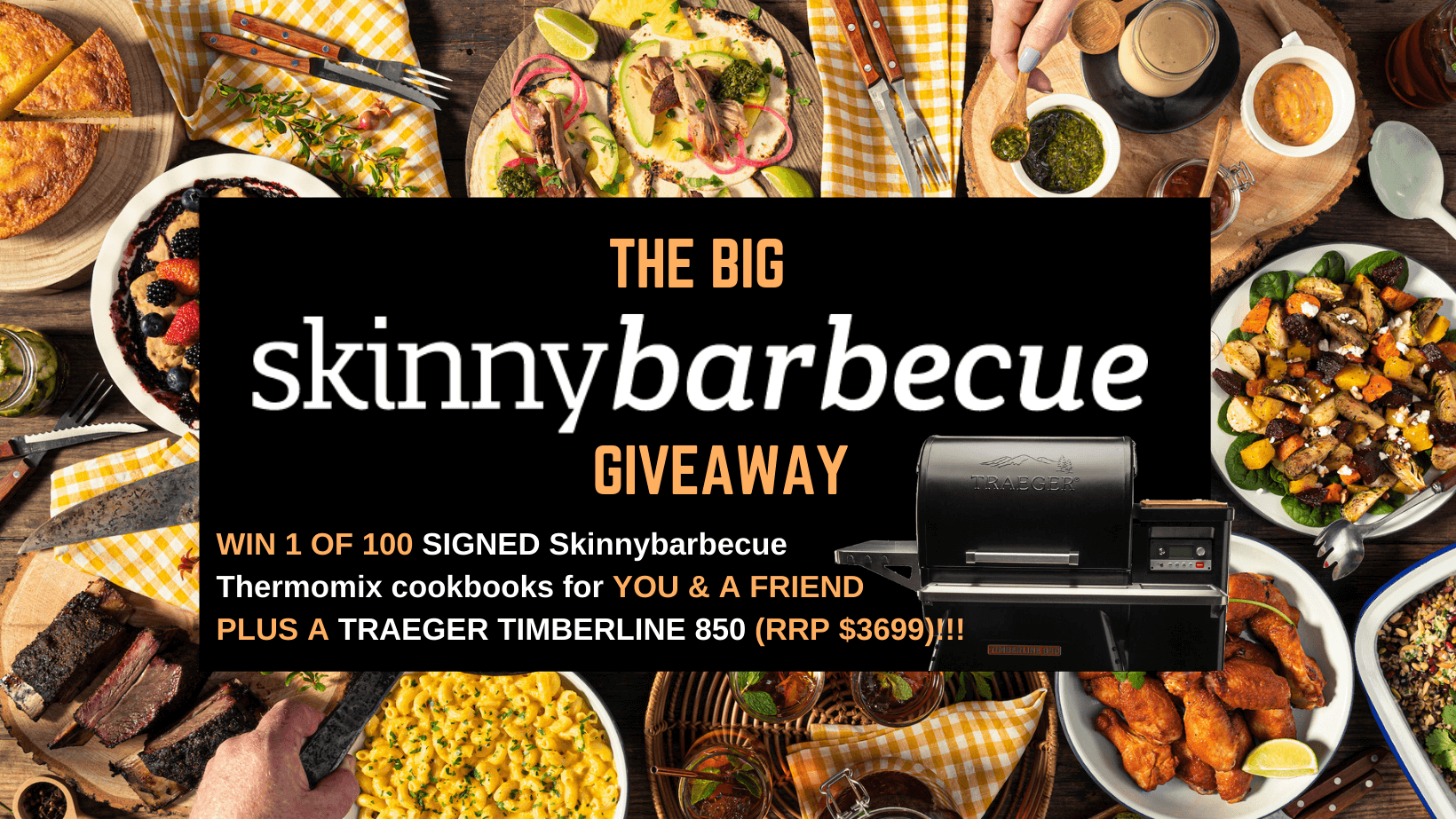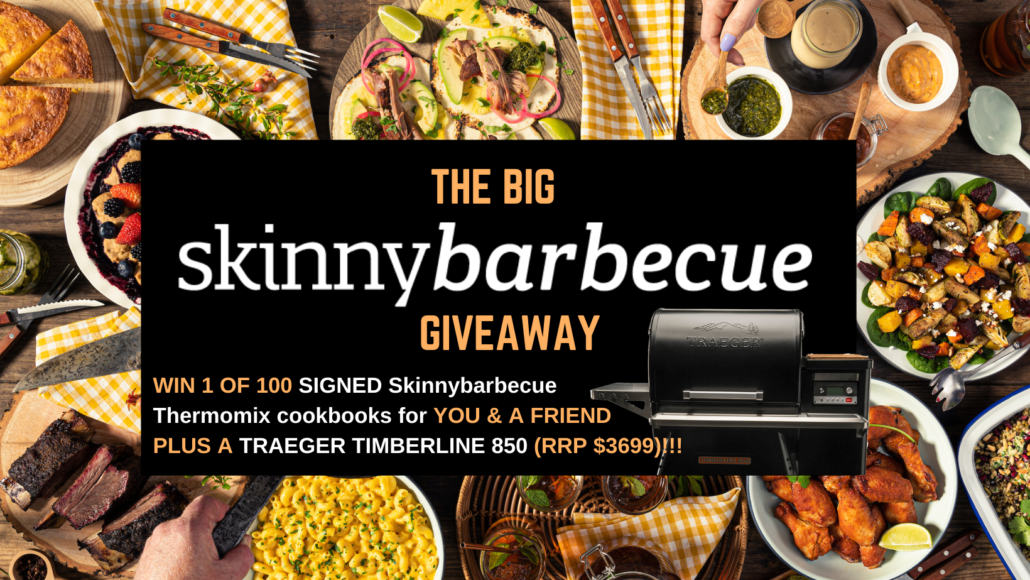 To celebrate our NEW SkinnyBarbecue Thermomix cookbook coming early June, this Sunday the 9th of May at 8pm SA time we are giving away 100 signed copies of SkinnyBarbecue Cookbook AND a Traeger Timberline 850 valued at $3699 !!!
🎉 To enter, help us celebrate the massive news and comment on the official giveaway post on the Nikalene Riddle Facebook Page. You can enter as many times as you like & make sure that you share the post to help spread the word!
⭐️ WIN A TRAEGER!! – We are giving one lucky winner the chance to win a brand new Traeger Timberline 850 worth $3699 – thanks to my wonderful friends at Traeger Grills Australia [limited to Australia, sorry Skinnies!].
⭐️ WIN 1 of 100 SKINNYBARBECUE COOKBOOKS!! – We also have 100 signed copies of my brand new cookbook Skinnybarbecue [due early June] to giveaway.
We will be releasing more exciting information on the NEW Skinnybarbecue Cookbook written with co-author Grant Neal in the coming weeks – rest assured, this is a Thermomix book! You're not going to have to run out and buy a new appliance… but if you do have a BBQ or smoker you will be cooking on it better than ever before!
Our testing team has been producing amazing results and everything we have created can be cooked in an oven, air fryer etc !
We will be announcing the winners Mother's Day at 8pm SA time, so make sure you enter the BIG GIVEAWAY by clicking here and helping us celebrate on the official post.
Love Nik xx
---
Introducing the Shawarma Lamb Backstrap & Balsamic Roasted Vegetable salad! Featured in our new cookbook "SkinnyBarbecue" (released early June).
A year and a half ago I wouldn't have dreamed of cooking such a gourmet and delicious meal for the kids & I with little planning.
I certainly wouldn't have dreamed I would be able to reverse sear lamb backstrap to pure perfection like this!!
I am so incredibly excited that Grant Neal of
The Smoking Joint
& I have teamed up to write these recipes together and that soon you will all be cooking them too.
Stay tuned for more
#skinnytease
and info on when our book will be released.