Last weekend I spent 3 nights at the stunning Limestone Coast with my good friends The Smoking Joint (TSJ), after we were asked to help take over the The Tasting Room at Mayura Station for a special sold out Low & Slow BBQ event.
This is the first time I have ever catered an event with the "Skinnymixers" name attached to it… but I knew it would be perfection with TSJ involved and Mayura meat.
TSJ put our hand up to do not only one… but two courses… the first course and dessert.
TSJ Takes A Bao!
The Smoking Joint and I had the absolute honour of cooking the entree dish for the Low & Slow BBQ event at the Mayura Station Tasting Room – no pressure being the first dish off the pass eh?
Introducing the TSJ Takes A Bao! – a 9 Hour Cherry Wood Smoked Bulgogi Beef Cheek Bao, seasonal fresh pickle vegetables and gochujang sauce.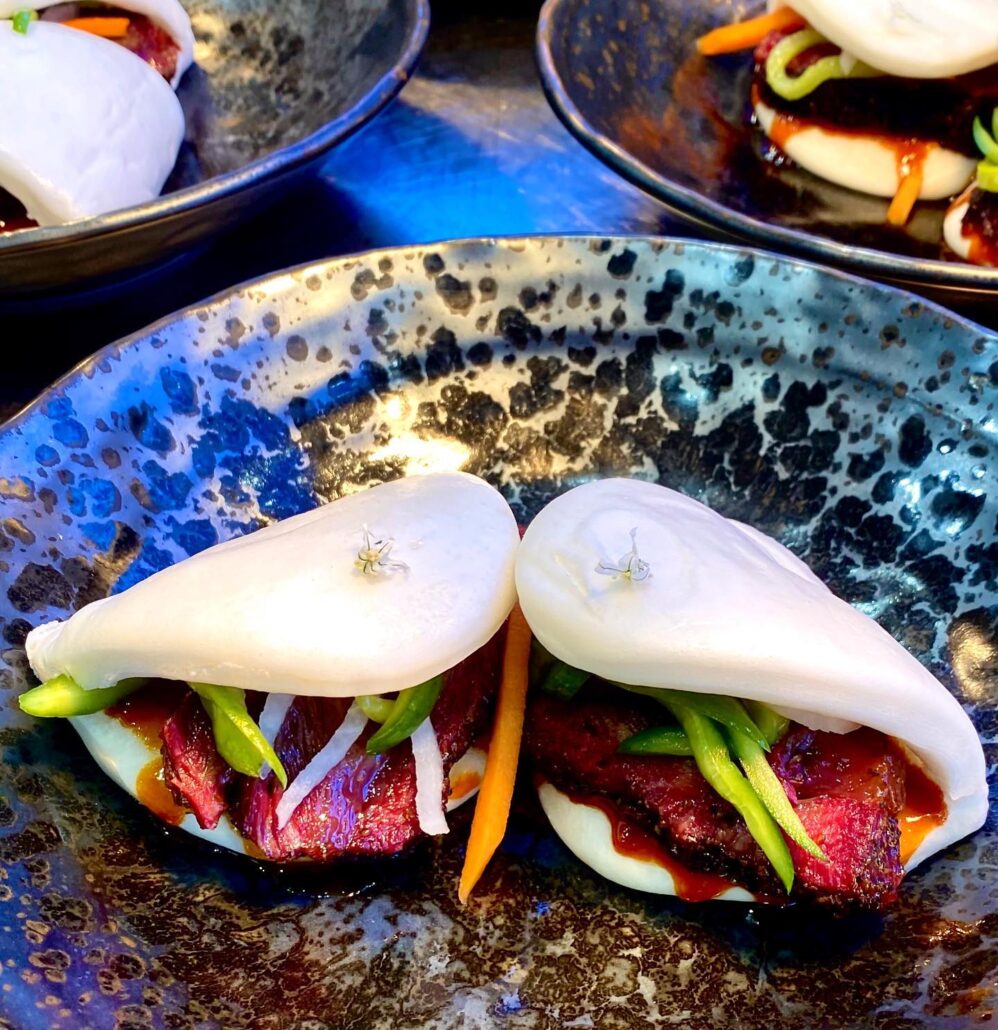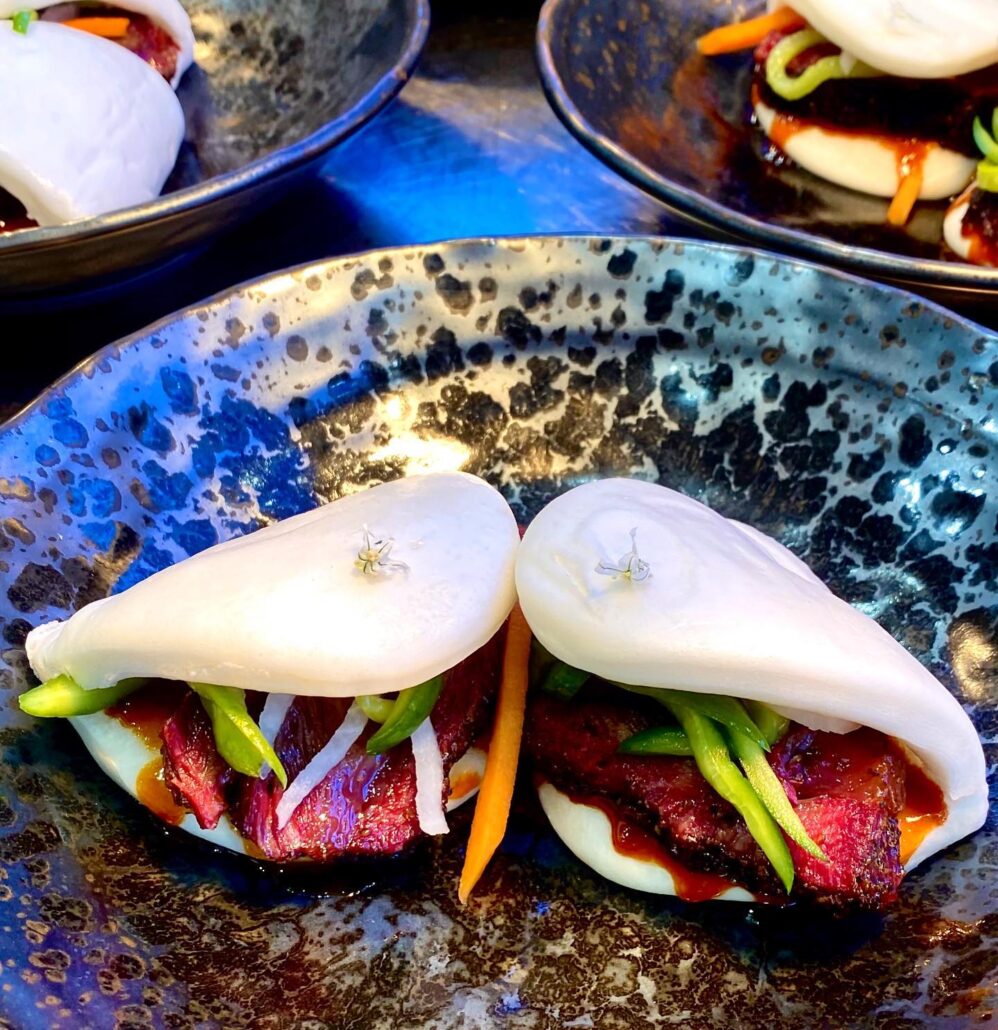 We made everything from scratch (except the bao) for this beautiful dish – the rub for beef cheeks, bulgogi braise, the pickling solution & the gochujang sauce in my Thermomix and the boys smoked the beef cheeks in their big smoker to absolute perfection.
Oh and we can't forget my hand foraged wild garlic flowers 😜
My only complaint was that I was in the kitchen & not a dining guest!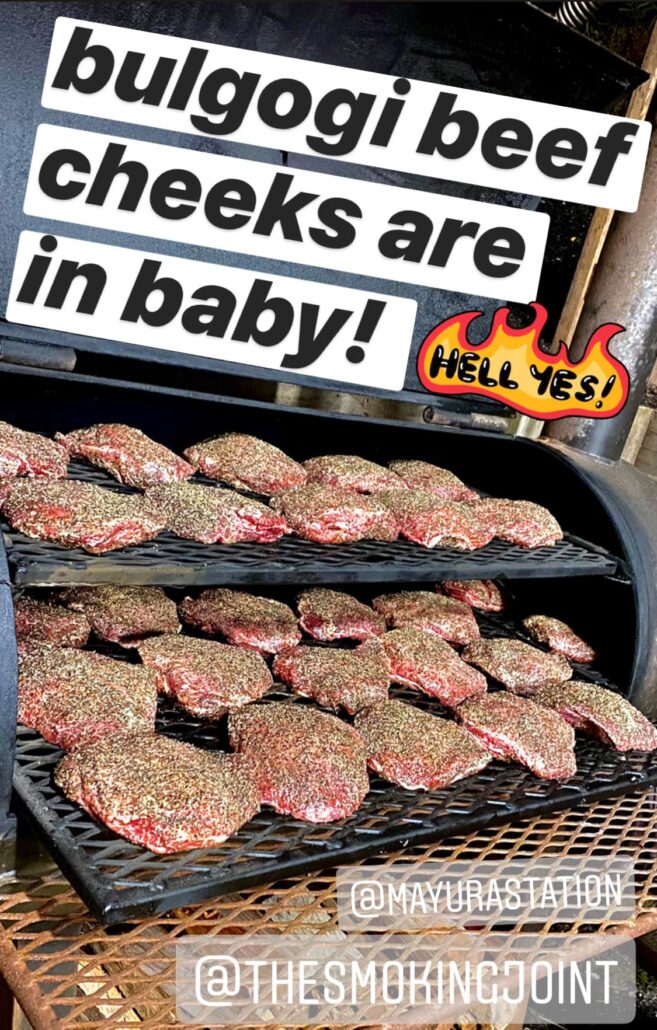 SM Wood Cheesecake!
But how can we feed such a beautiful crowd of people without including The Smoking Joint's World Championship winning smoked cheesecake?
For dessert we present the "SM Wood Cheesecake" – Traeger 2hr smoked cheesecake with raspberry lemon coulis, callebaut ganache and crushed honeyed cashew. Skinnymixers or not, I would eat this cheesecake all day every day.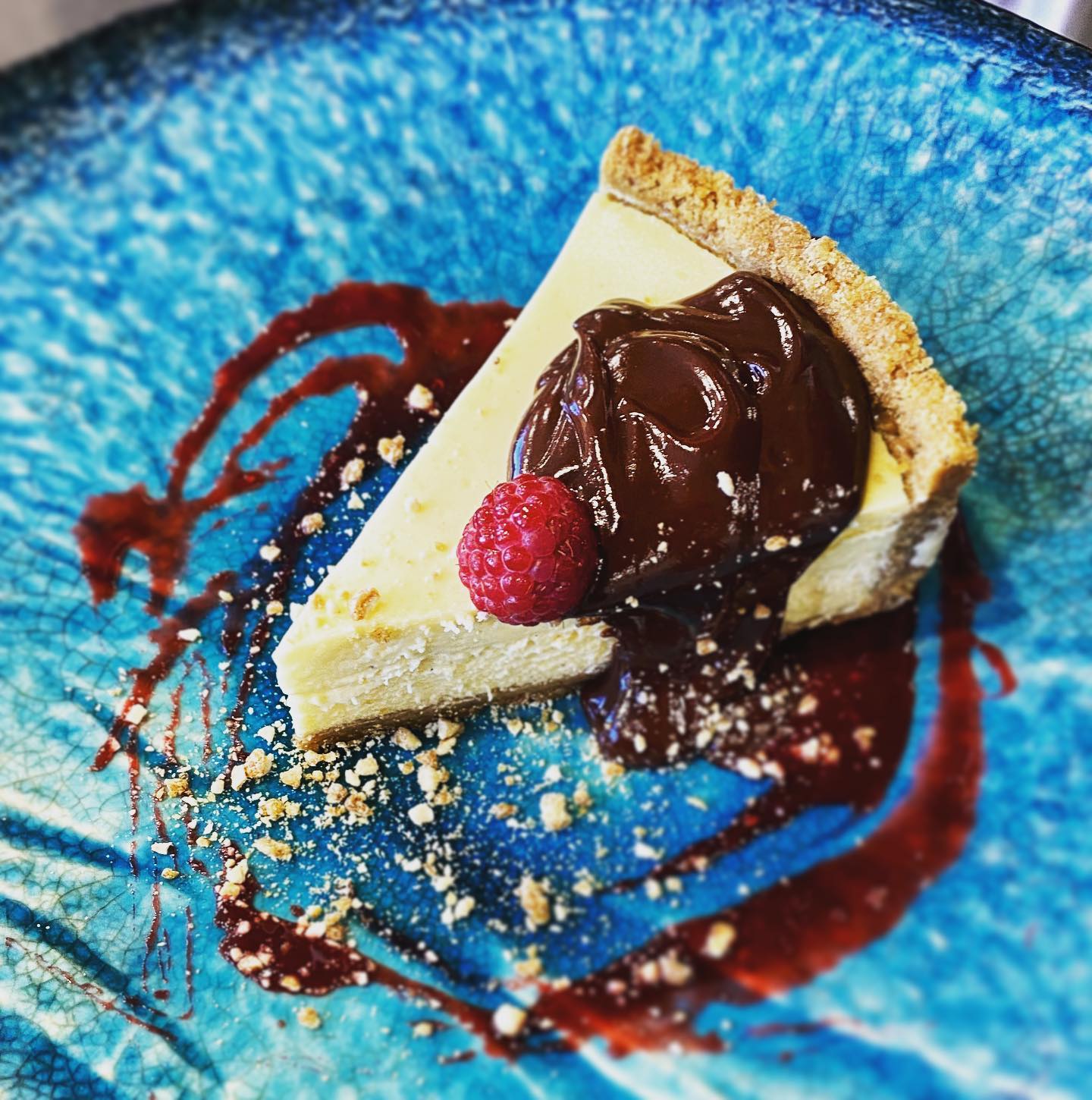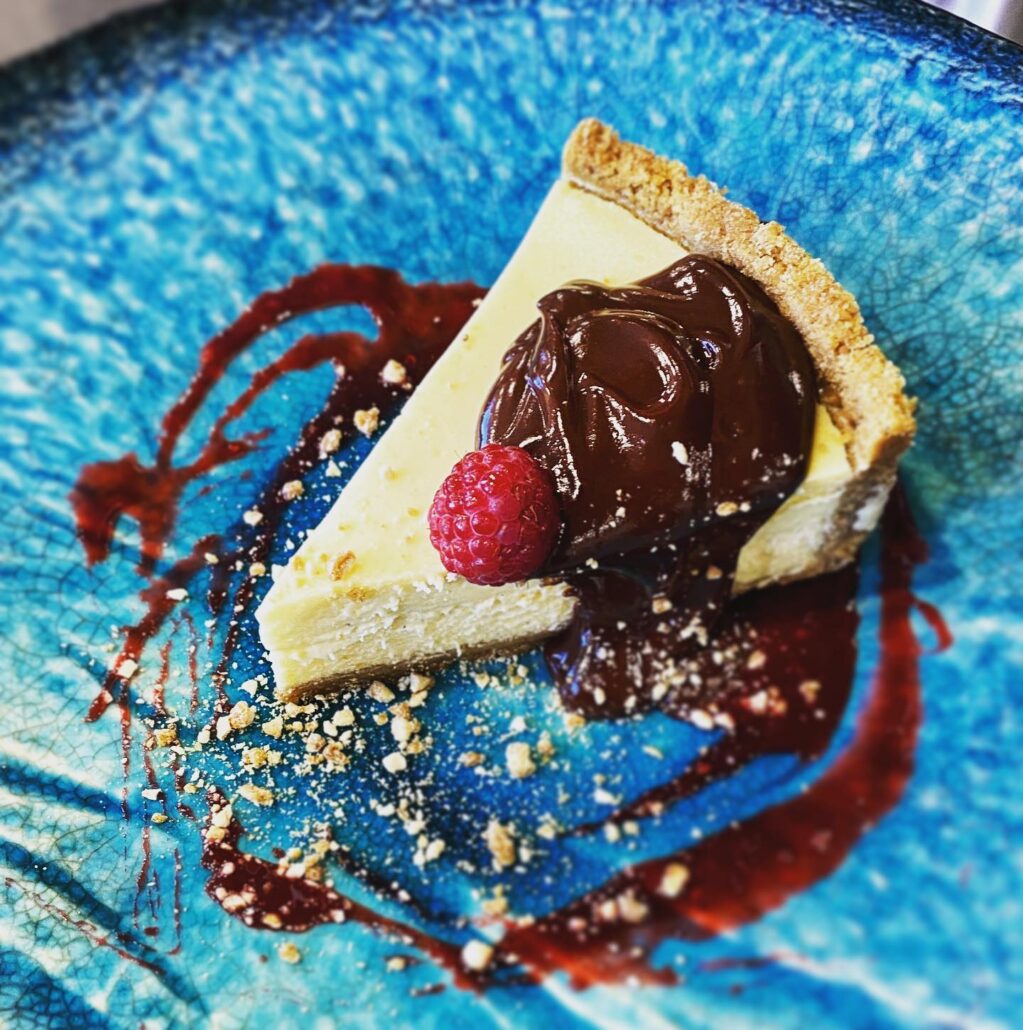 What an experience, it certainly gives me even more respect for Chefs and how hard they work… I am EXHAUSTED.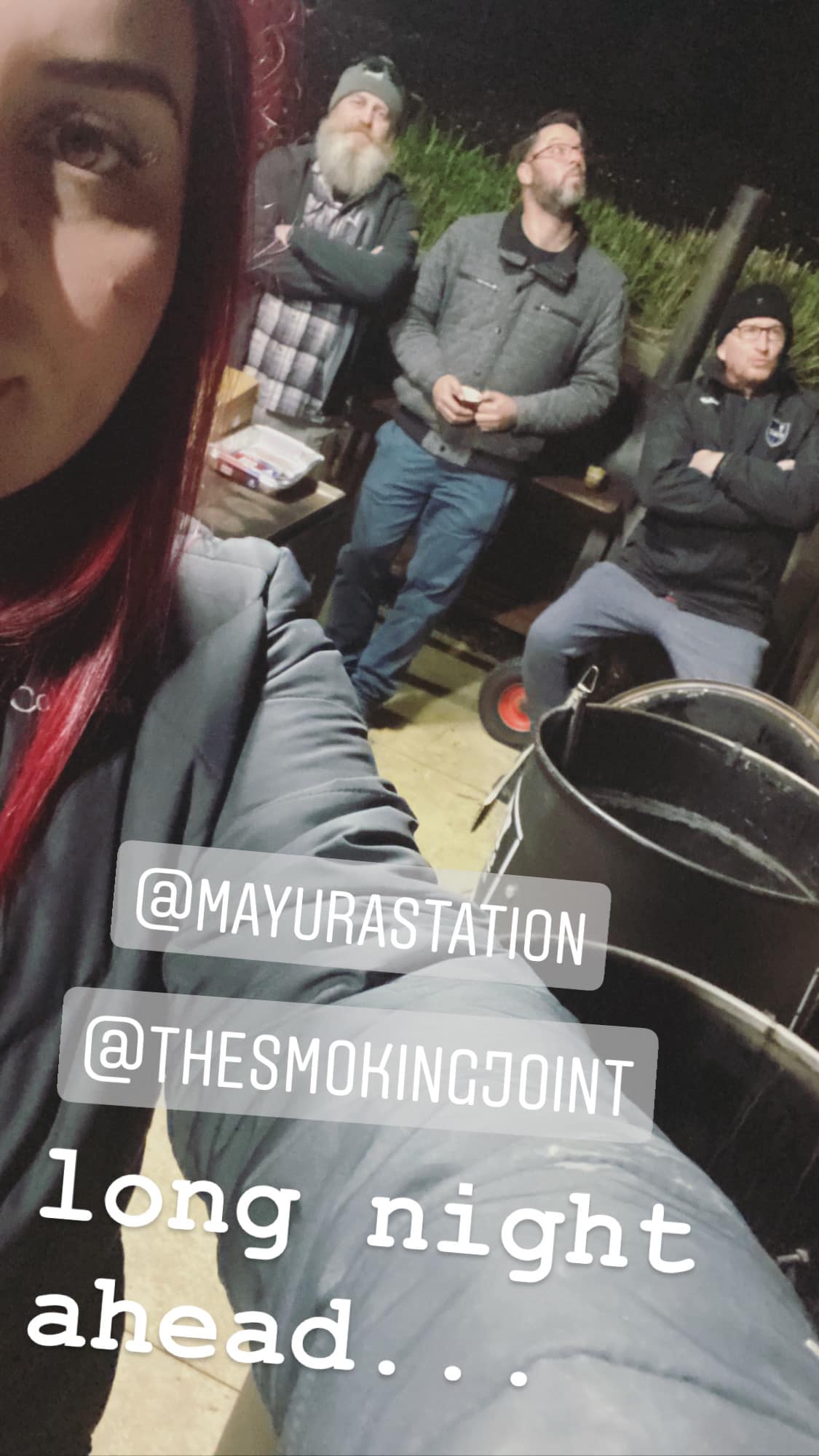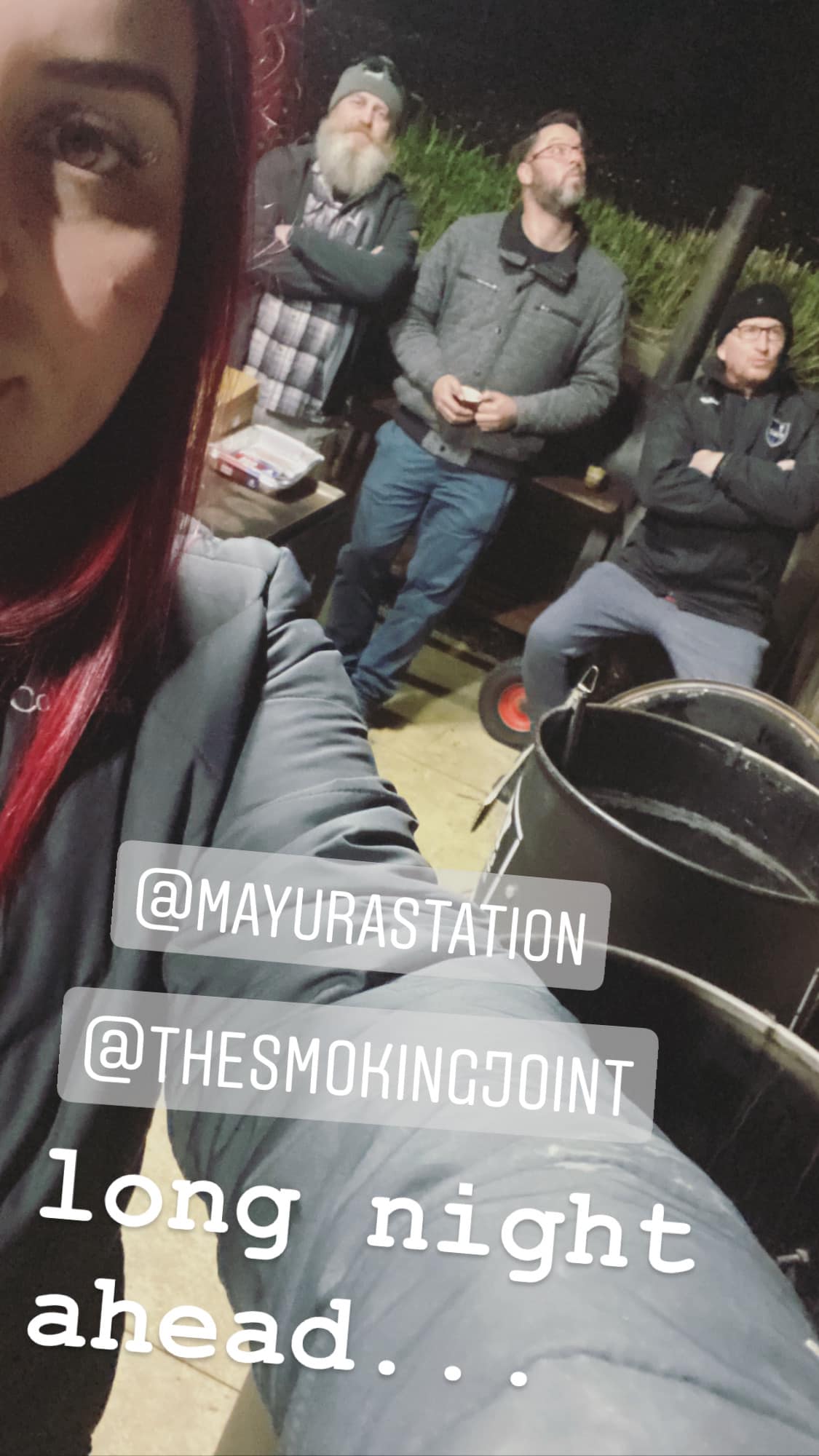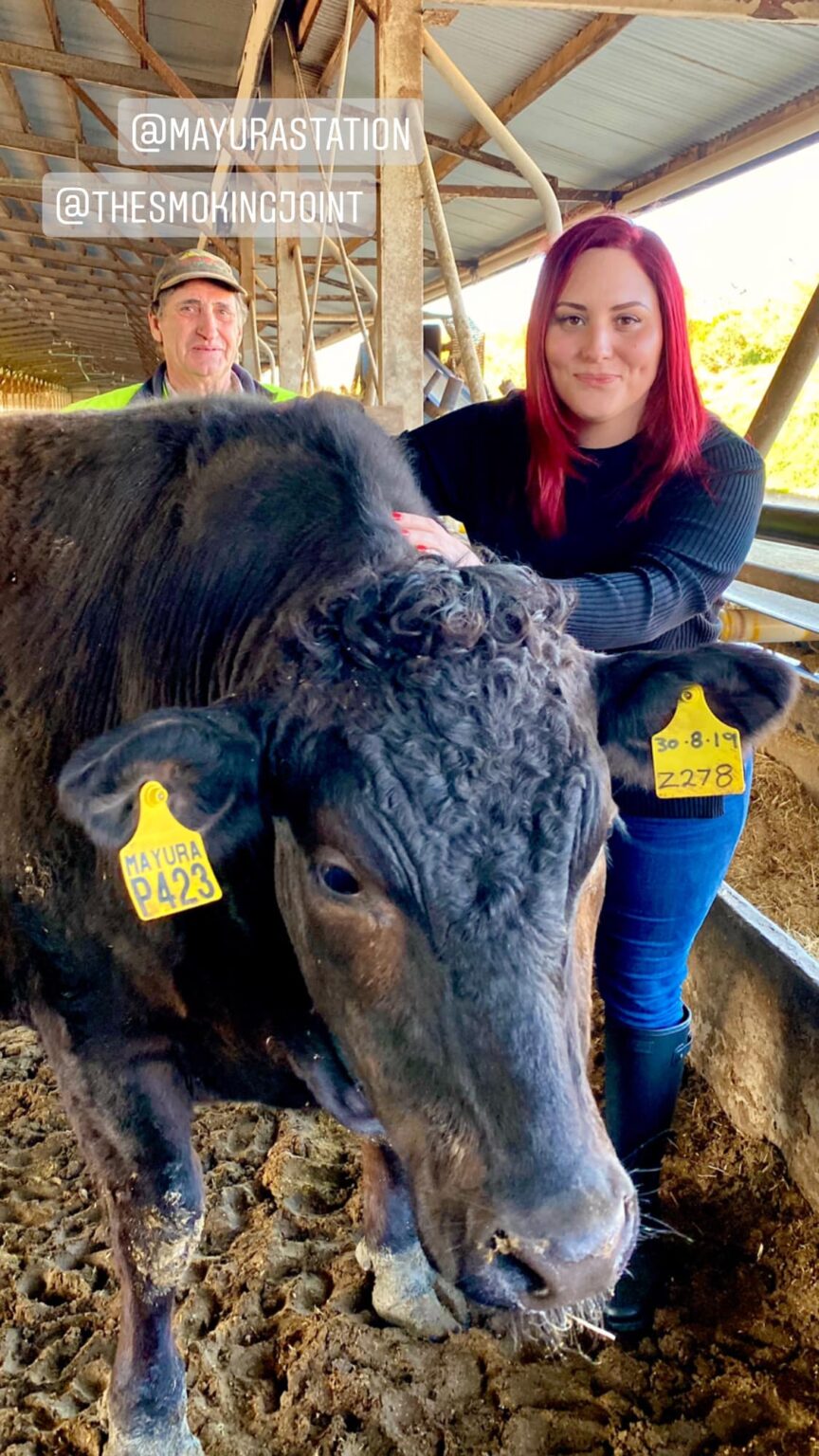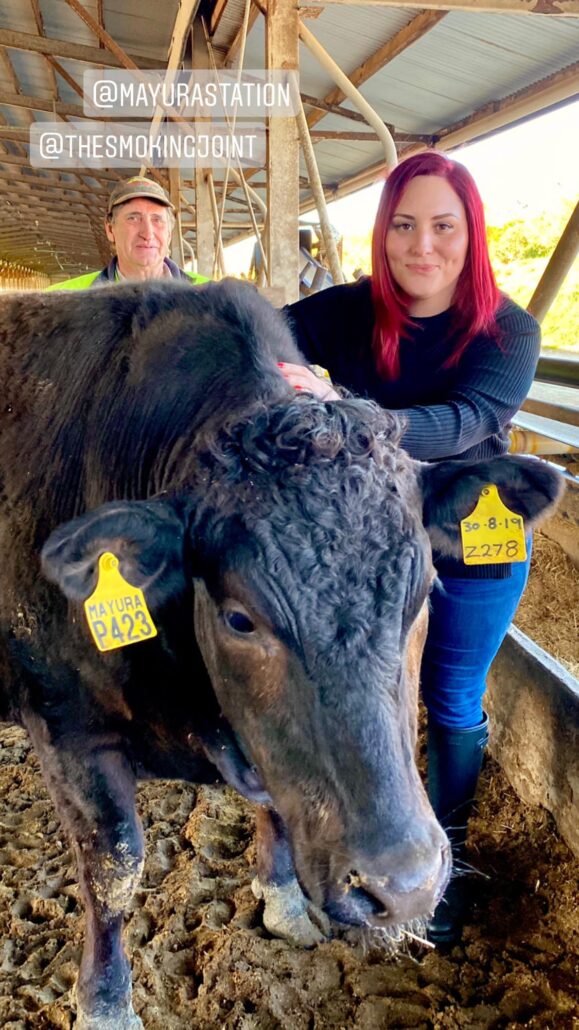 We made a mammoth effort to pull this off, and I had the best time doing it – I couldn't have been more proud of what we created and executed.
Thank you Mayura Station for giving us the honour of cooking in your kitchen, with your world class wagyu.