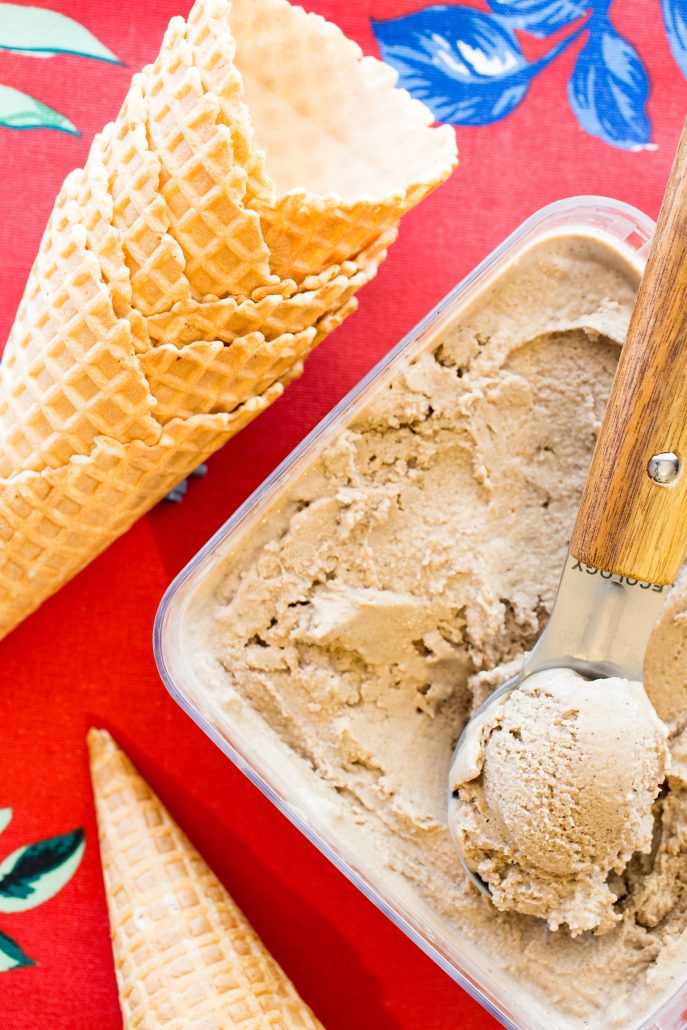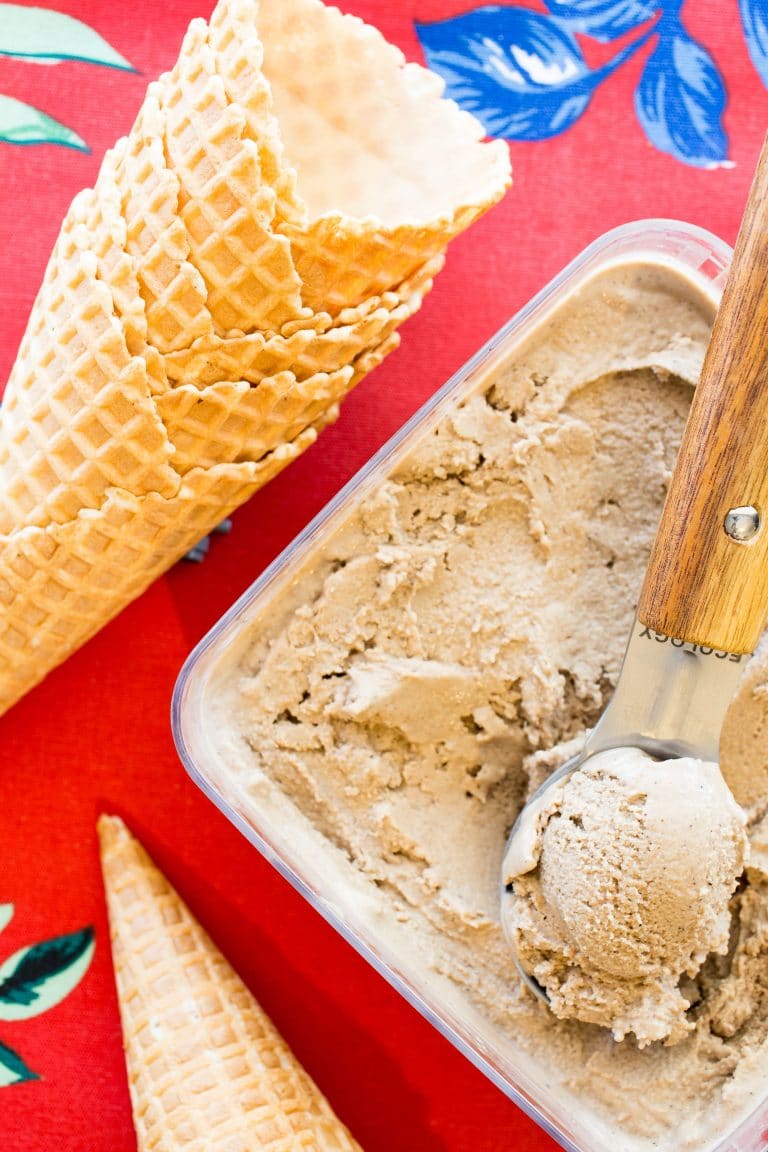 THMII: Dirty Chai Gelato
I love a Dirty Chai Latte and I also love ice cream (who doesn't?) – this is the perfect match made in heaven. The base for this recipe is very versatile and the flavour combinations you can create are only limited by your imagination.
Ingredients
xylitol or sweetener of choice
coconut milk or cow's cream
espresso
egg yolks
vanilla extract
Notes
This recipe has an Egg Free variation.
Nutrition Information
Serving size:
105g
Calories:
175
Fat:
13.8g
Saturated fat:
10.5g
Carbohydrates:
1.8g
Sugar:
1.4g
Sodium:
23mg
Protein:
3g