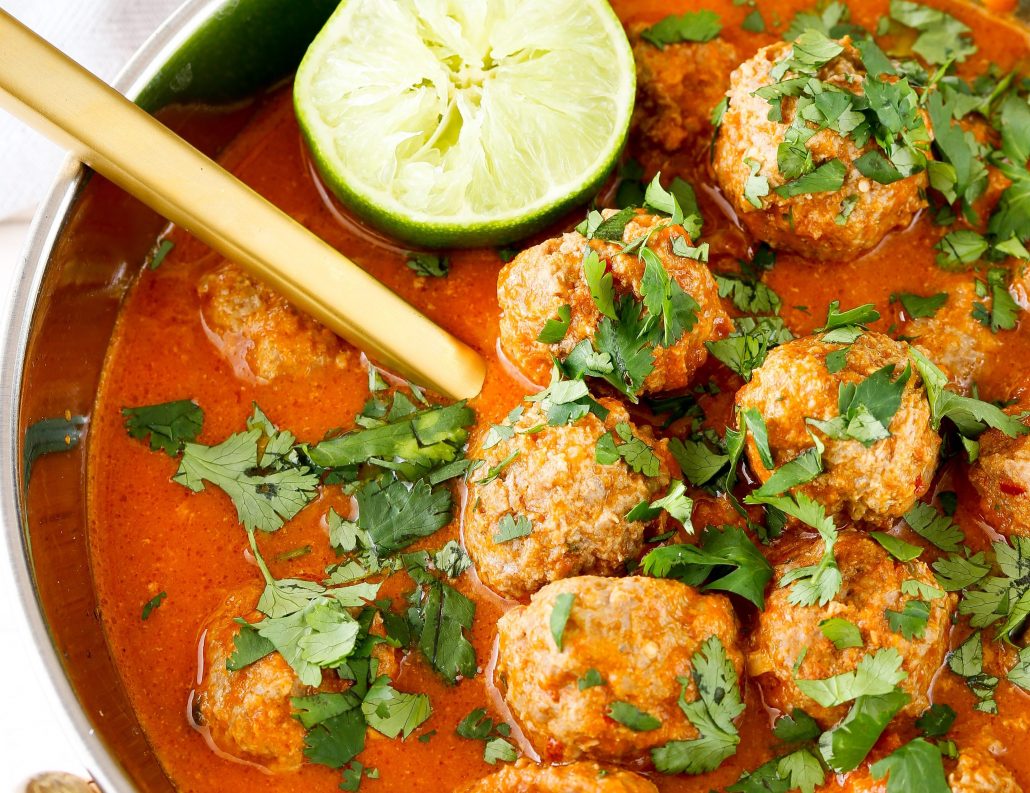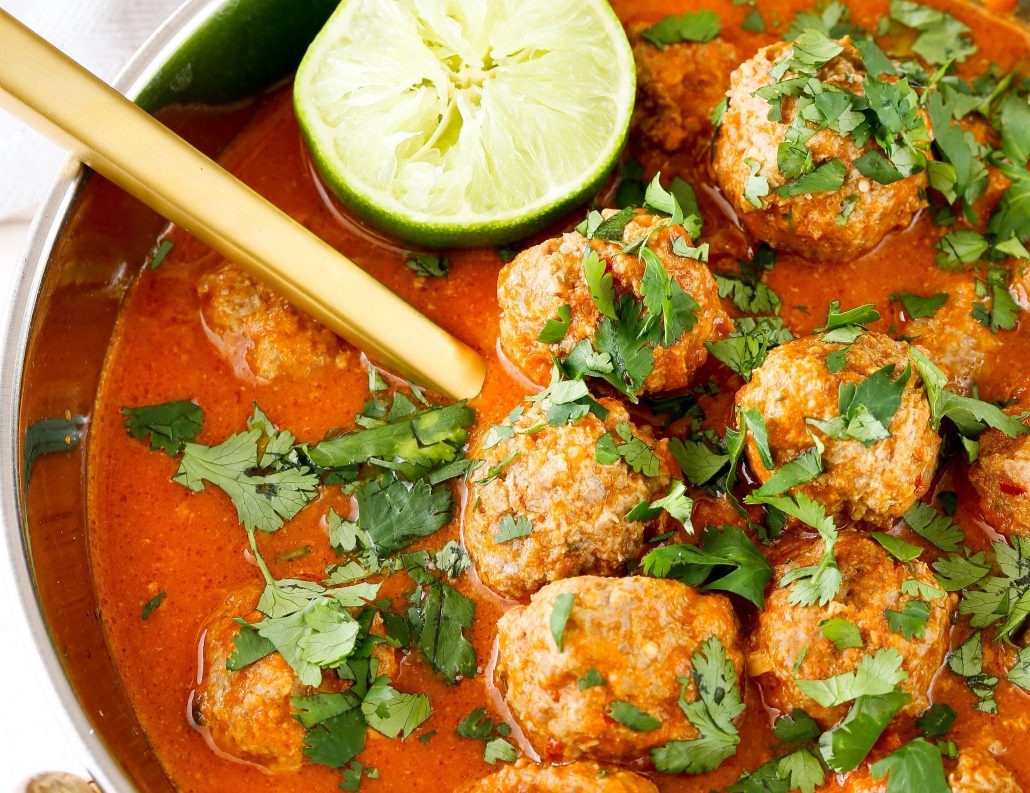 This Lamb Meatball Curry was a long-lost Thermomix recipe that I had developed in 2013 while doing the Changing Habits HCG protocol. My friend Katie had relentlessly suggested I share it with the community, and I was excited when we recently found the recipe again! This is a super healthy, super quick and super delicious recipe that will suit even the most restrictive diets.
THMIII: Lamb Meatball Curry
Ingredients
fresh coriander
lamb mince
ground coriander
onion powder
garlic powder
ginger powder
chilli flakes
egg
mild paprika
cayenne pepper
stock concentrate
tin diced tomato
limes
Notes
This recipe has Super Skinny and Low Fodmap variations.
Nutrition Information
Serving size:
190g
Calories:
221
Fat:
11.4g
Saturated fat:
4.4g
Carbohydrates:
4.8g
Sugar:
3.2g
Sodium:
3070mg
Protein:
23.4g