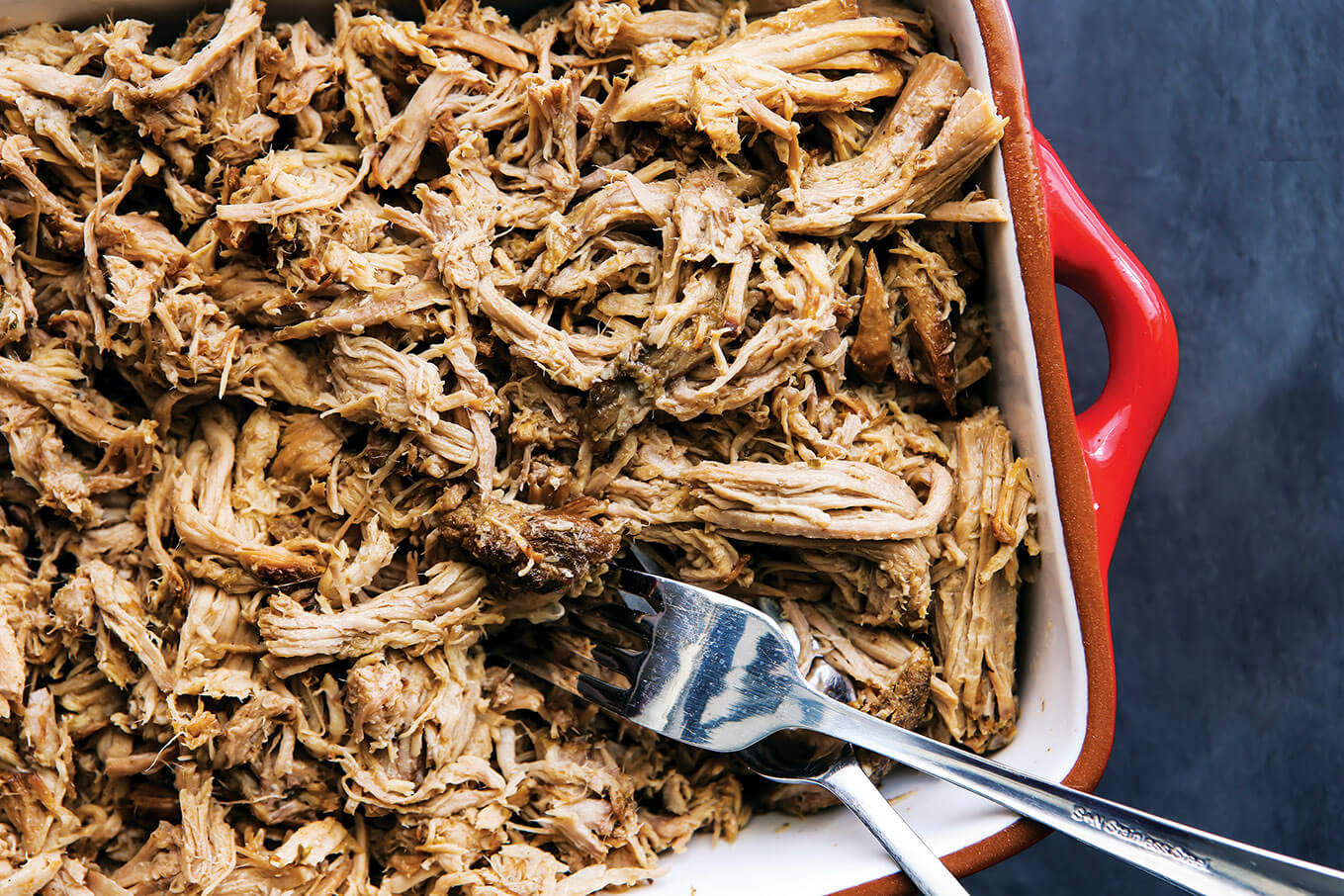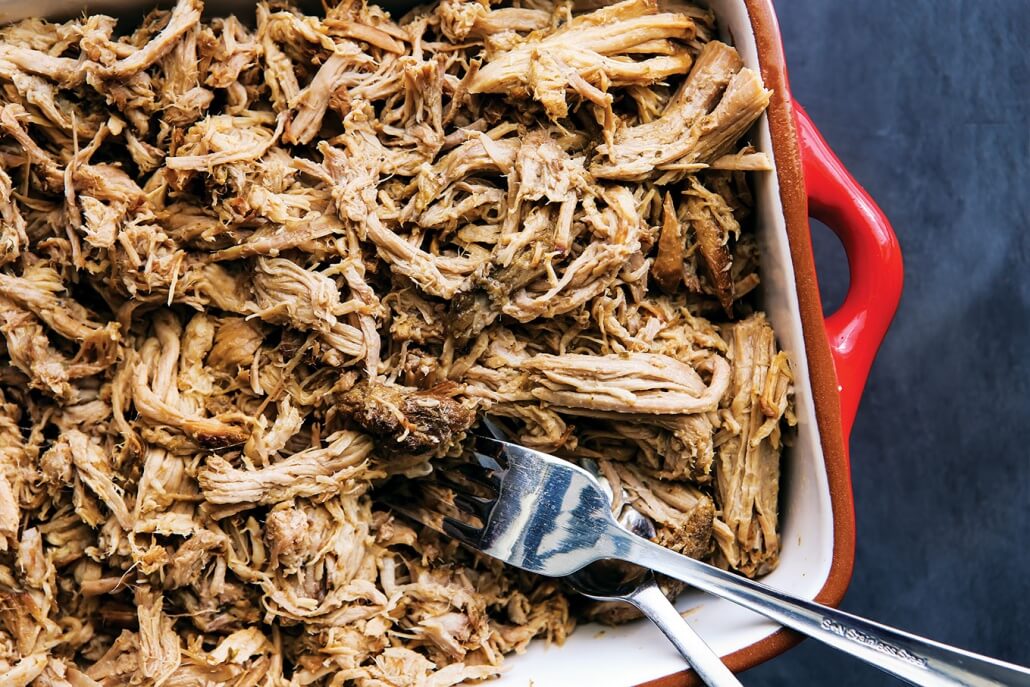 ALToM: Carnitas (Mexican Pulled Pork)
You will find Carnitas served at almost every taco stand in Mexico; typically on a soft fresh tortilla with coriander, red onion and the house salsa. Traditionally, Carnitas (which translates to "little meats") are made by simmering pork in a big copper pot with a huge amount of pork lard - I have created a simplified and healthier version while still capturing the authentic flavours of this delicious Michoacán dish.
Ingredients
pork shoulder
cumin powder
dried oregano
cayenne pepper
white onion
fresh garlic
fresh lime juice
ripe oranges
Instructions
This recipe is exclusive to 'A Little Taste of Mexico'. Buy Now.
Notes
This recipe has a 1 chilli rating. There is also a Chicken variation in the book.
Nutrition Information
Serving size:
140g
Calories:
404 cal
Fat:
28.2g
Saturated fat:
10.6g
Carbohydrates:
4g
Sugar:
3.5g
Sodium:
713mg
Protein:
33g