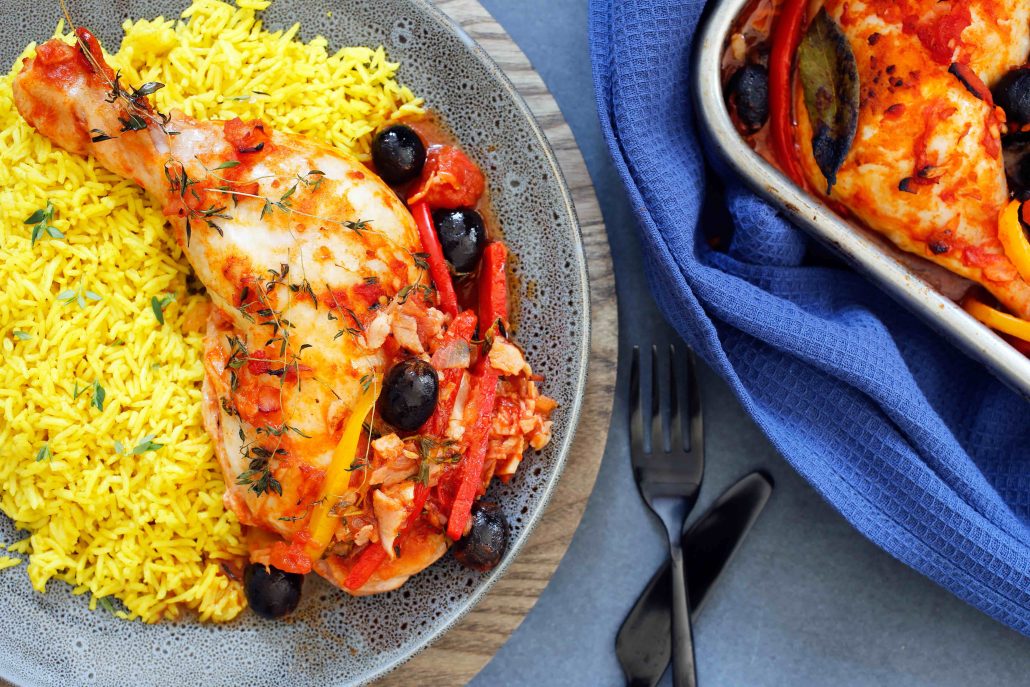 ALToS: Basque Chicken
Basque is a region in the Northwest of Spain, that has a very vibrant and rich culinary history. Basque Chicken is comprised of popular ingredients from the region such as capsicum, olives and paprika making it a family hit.
Ingredients
brown onions
garlic
smoked ham, sliced
olive oil
tin diced tomato
dry white wine
white vinegar
tomato paste
cayenne pepper
mild paprika
chicken stock concentrate
bone-in chicken pieces
pitted Spanish black olives
red capsicum
yellow capsicum
Notes
This recipe has Super Skinny, Low Carb and a Tray Bake variation.
Nutrition Information
Serving size:
6
Calories:
392
Fat:
24.3 g
Saturated fat:
6.8 g
Carbohydrates:
7.2 g
Sugar:
6.5 g
Sodium:
1090 mg
Protein:
31.9 g