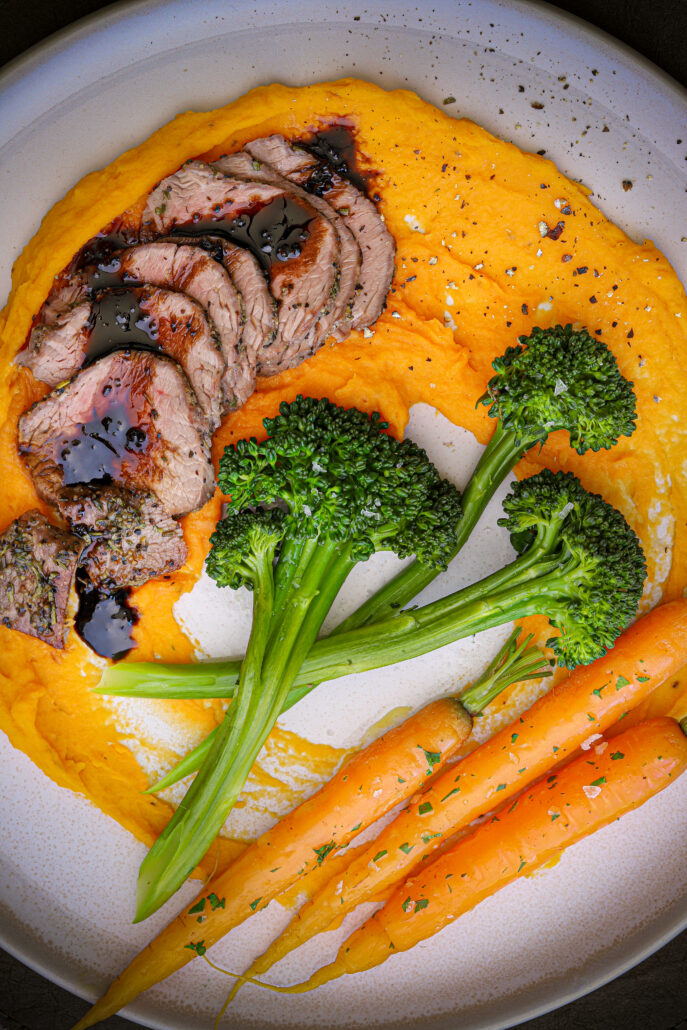 The Balsamic Glaze Lamb Dinner from The Healthy Mix V will take your Sunday night roast to the next level!
A little bit fancy, this all-in-one lamb dinner will impress at a dinner party—but there is also no reason not to serve this up as a midweek meal too!
The herbed lamb, silky sweet potato mash and balsamic glaze is the perfect combination of flavours.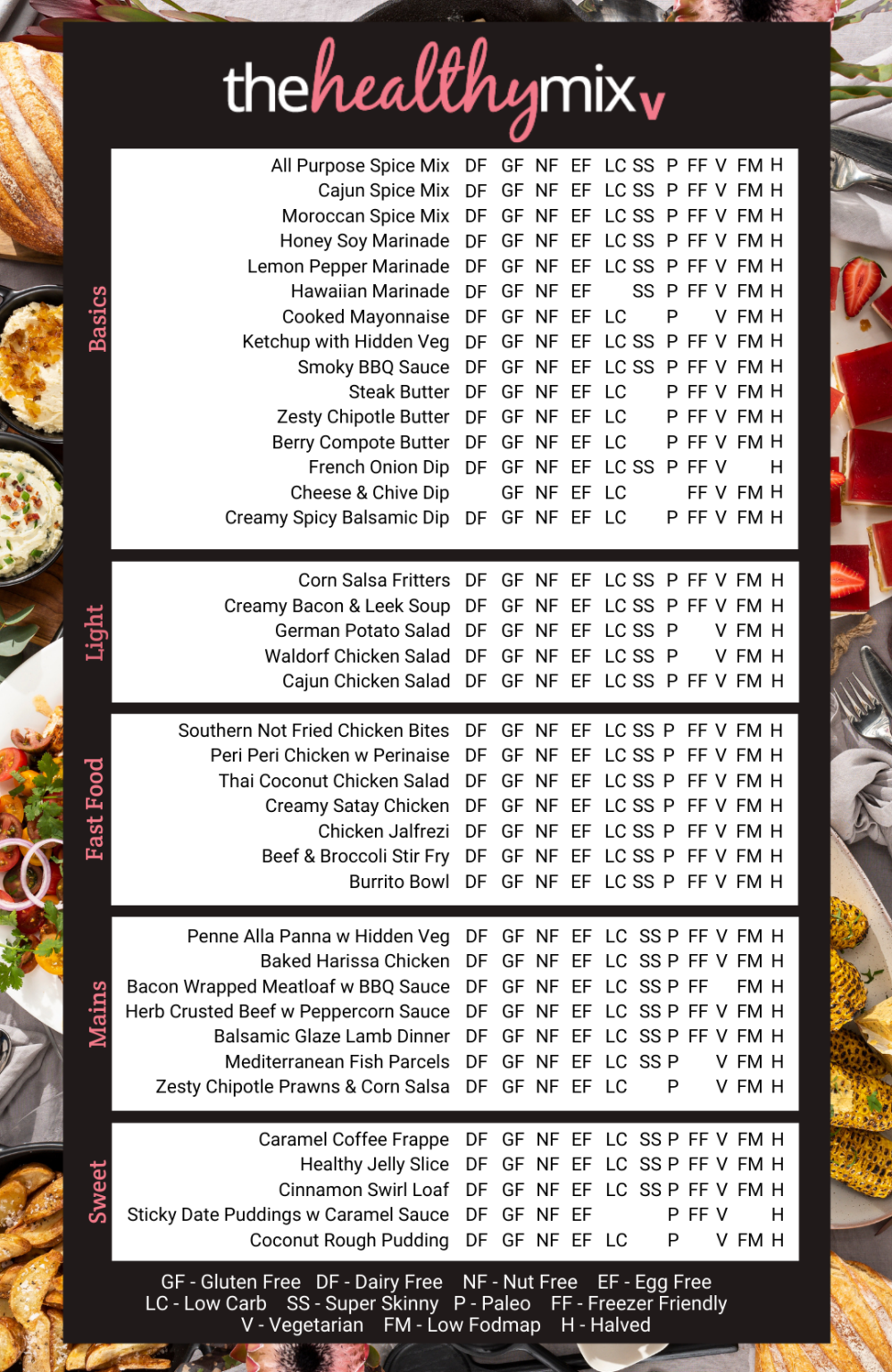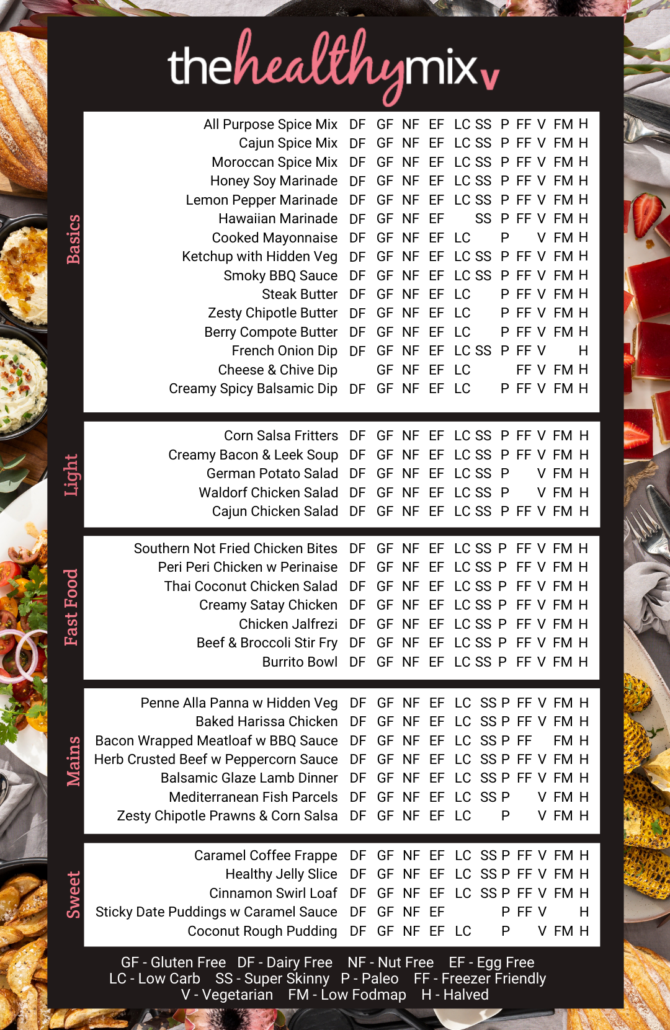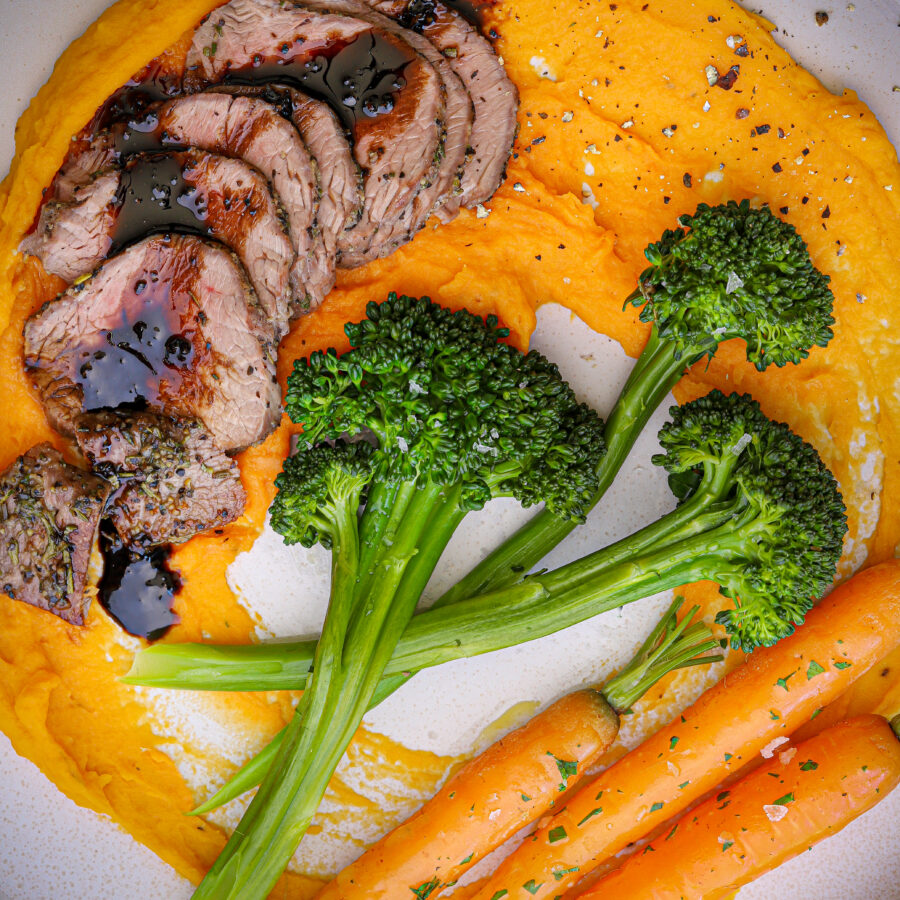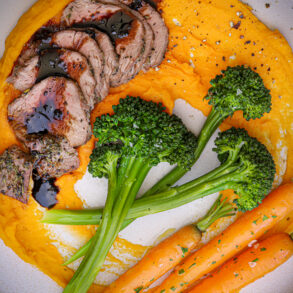 Print
THMV: Balsamic Glaze Lamb Dinner
Ingredients
garlic

rosemary

salt flakes

coarse cracked black pepper

lamb backstraps

baby carrots

broccolini

sweet potato

butter

cream

balsamic vinegar

coconut sugar

mint leaves
Pin this recipe for later: