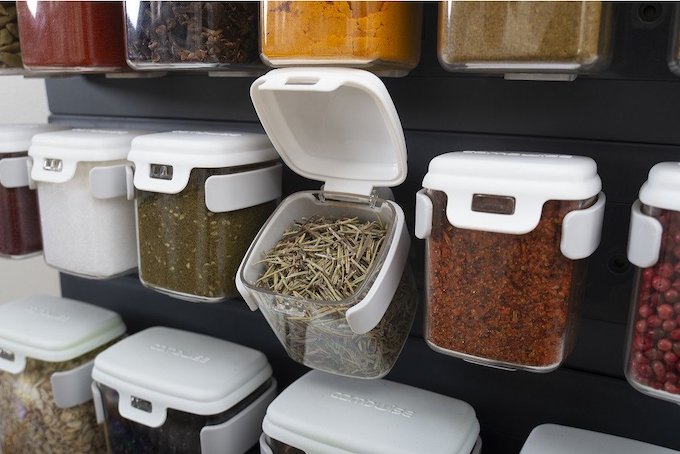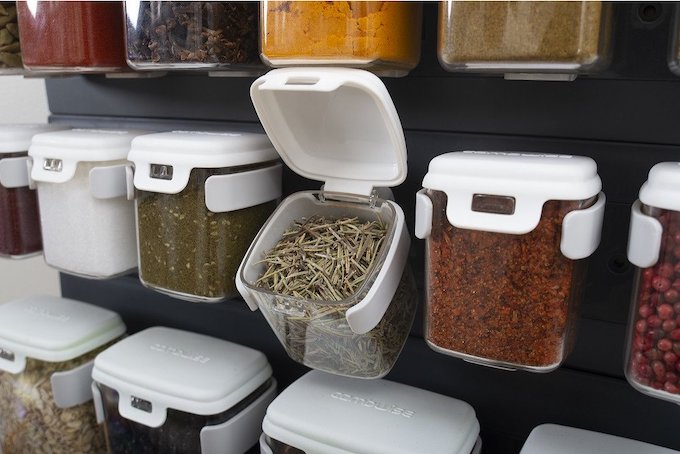 One of the most frequently asked questions in Skinnymixers is 'How can I organise my Spice Storage?' and 'Show me your Spice Racks'.
As a Skinnymixer you may find that your collection of spices have grown, as you have given up the packet mixes and started to cook healthy Thermomix recipes from scratch. With the KonMari decluttering and organising craze sweeping the world, you want your kitchen to spark joy and not make you run for cover from the spices raining from the cupboard.
Where to Start Organising your Herbs & Spices
Figure out how many Spices you have and how much Spice Storage you will need.
Always allow more room for extra herbs and spices to be added to your collection.
Check Best Before dates. Spices don't 'go off' but they do lose their potency over time, the fresher the spice the better the flavour.
Evaluate your kitchen space, budget and look through the Spice Rack / Spice Storage Inspiration below to find your ideal spice solution.
Always Label! There is no point having a lovely spice rack if you don't know what the spices are. You can pick up a DYMO labeller from Officeworks for under $30 and create your own custom labels. You could also buy chalk pens from Daily Orders to write on them or purchase some designer labels from our Figjam Friday post in Skinnymixers #supportingskinnies.
We've compiled some of our favourite and most creative kitchen Spice Rack inspiration as recommended by our Facebook Community.
Mobin Spice Racks
The Mobin Combwise Spice Racks are by far the most popular spice racks in Skinnymixers.
The Mobin craze actually started in Skinnymixers when a smart Skinnymixer found some Mobin nuts and bolts storage in Bunnings & decided to re-purpose it. Shortly after posting it in the Skinnymixers Facebook Group, shops all around Australia were sold out of these handy spice organisation systems.
As someone who cooks with spices on a regular basis, the Mobin Spice Storage System from Everten is a lifesaver.
Everten offer FREE SHIPPING within Australia for orders over $99 & currently have the Mobin Series Wall Mounted Organiser Row of 6 on sale for 25% off!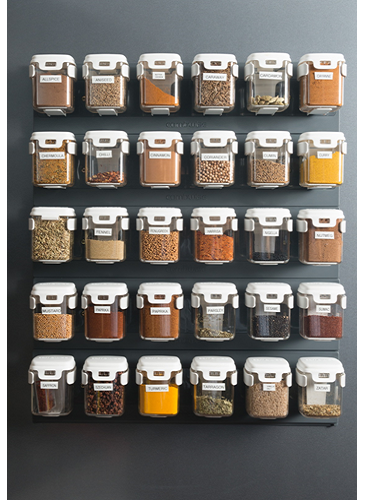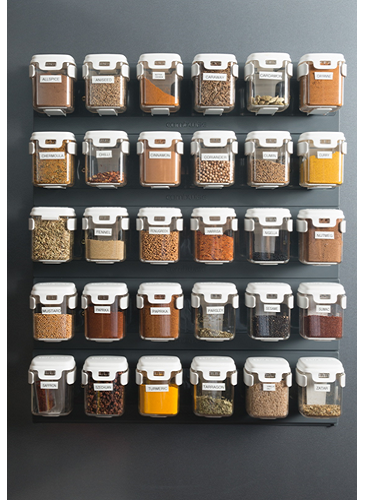 Previously my spices would fall out of the kitchen cupboard and now I have over 60 spices organised and mounted in a Mobin Spice rack inside my pantry door.
There are 2 different types of Mobins available from Everten. The standard size and the larger size. All the Mobins are:
Standard size 125ml Capacity – it will easily fit the supermarket spice jars, Large size has 250ml capacity
FDA Food Grade
BPA Free
Phthalate Free
Easy installation – you choose how many rows you need and connect/screw each row.
If you are renting and can't screw the Mobins into the cabinet or in a cupboard, some Skinnymixers have attached them to a board. They can also be mounted with double-sided tape.
Each row needs 43cm of space across and you can keep connecting each row as high as you like.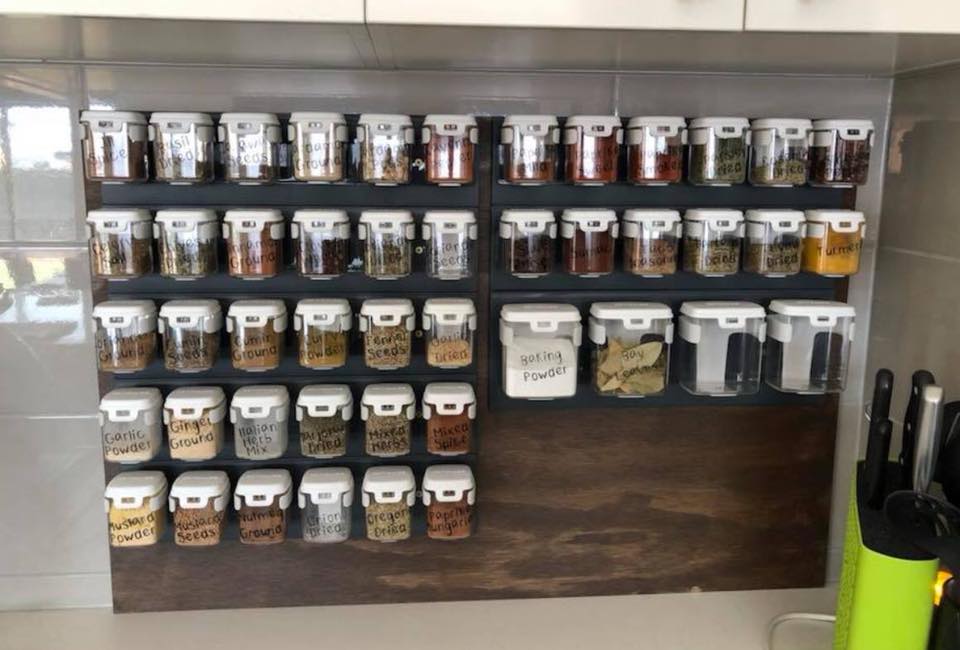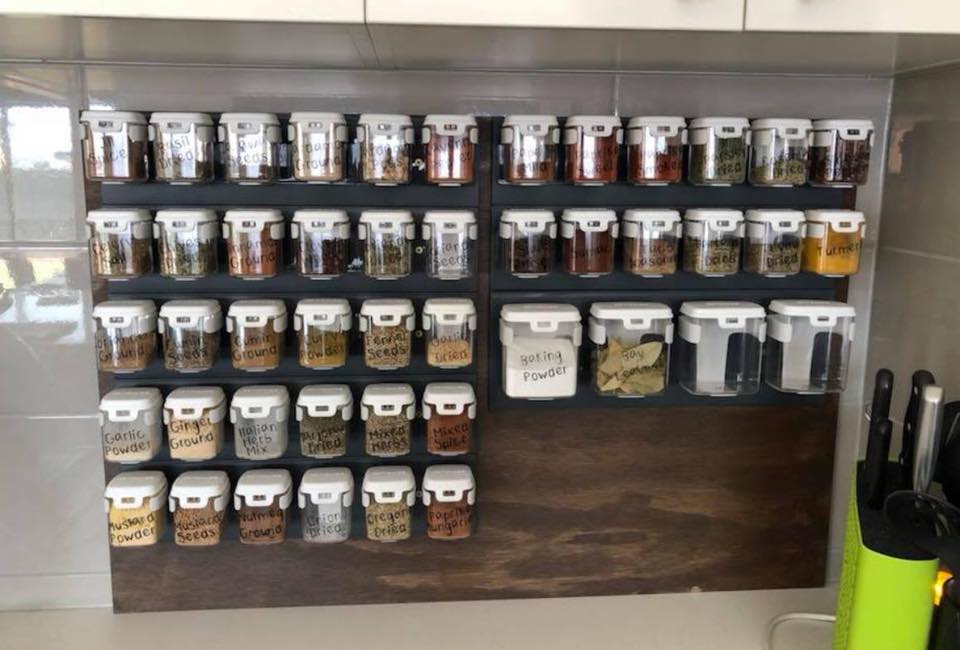 The large set of Mobins have 4 containers across instead of 6 and are fantastic for salt, pepper, Babas Malaysian Meat Curry powder, Bay Leaves or cinnamon sticks.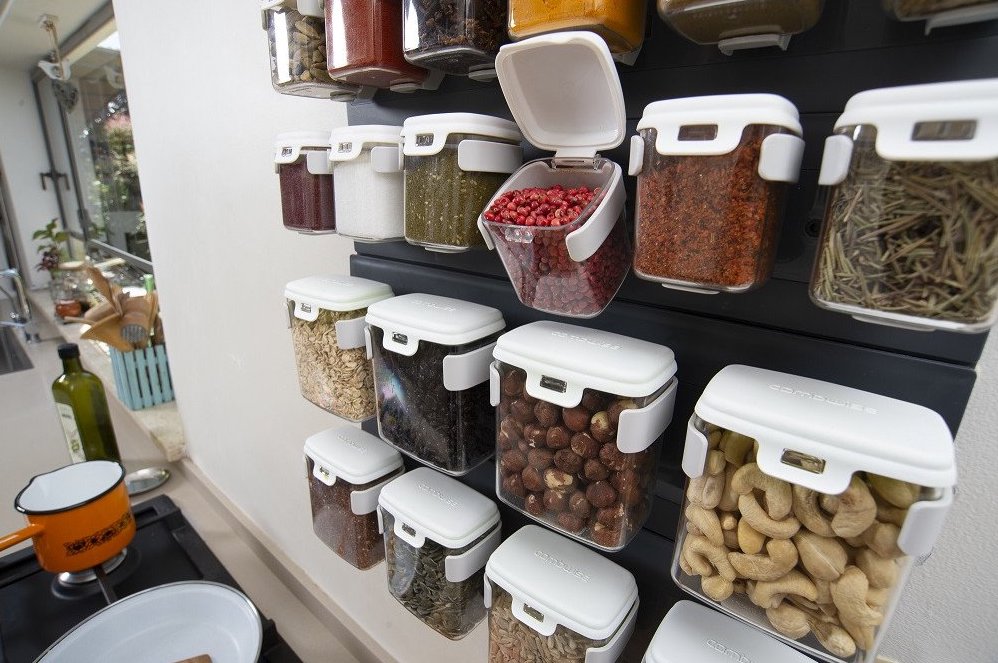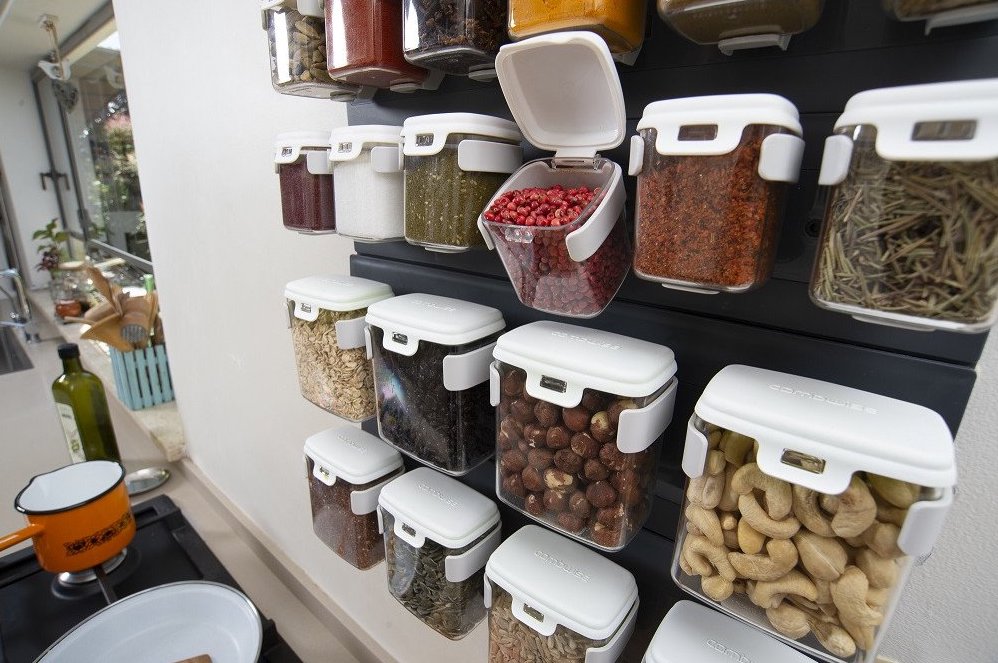 Mobin Spice Storage Drawer Hack
If you don't have any cupboards or spaces suitable for your Mobin Spice Rack, they can just as easily be setup in a Spice Drawer.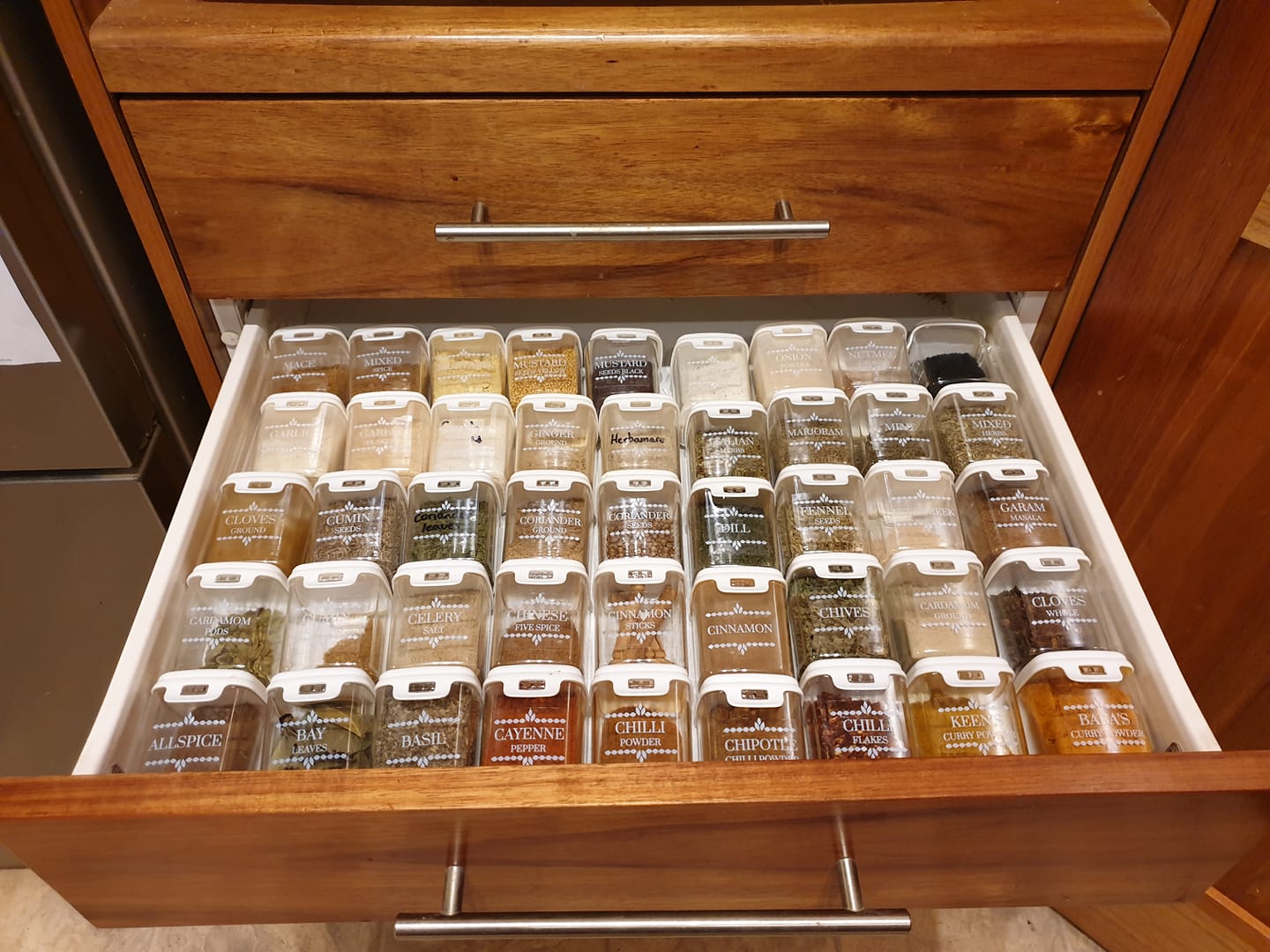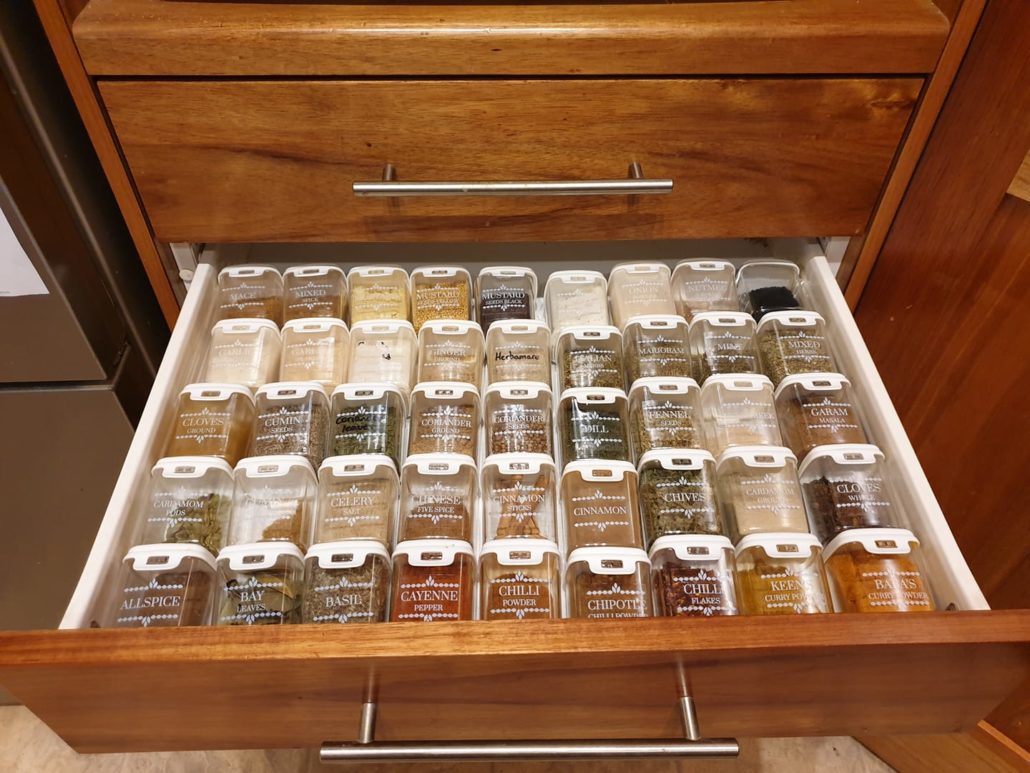 Budget Pantry Spice Rack Ideas
If Mobins are all but a dream, there are still some budget pantry spice organisation hacks that might be suitable.
First you have the Wire Rack to store spice jars from the supermarket.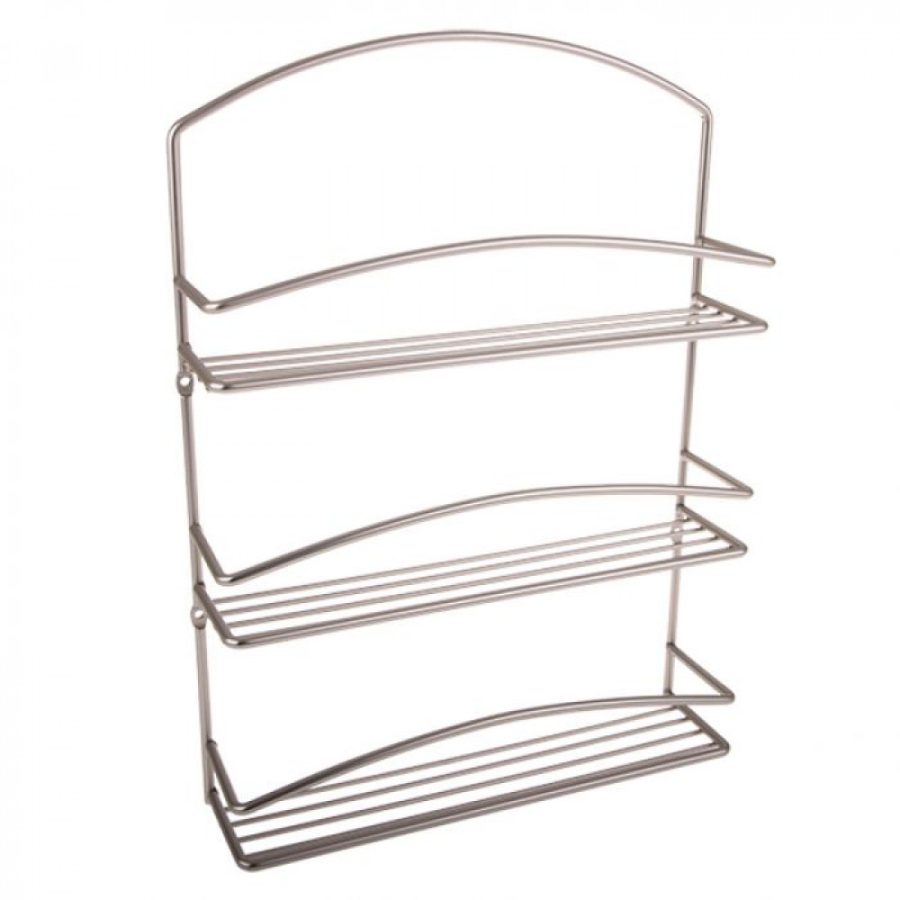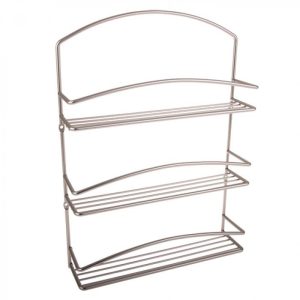 Another budget and environmentally friendly option is to use recycled jars on shelves. You may like to use some timber at the back of the shelf as a step to create a tiered spice storage system.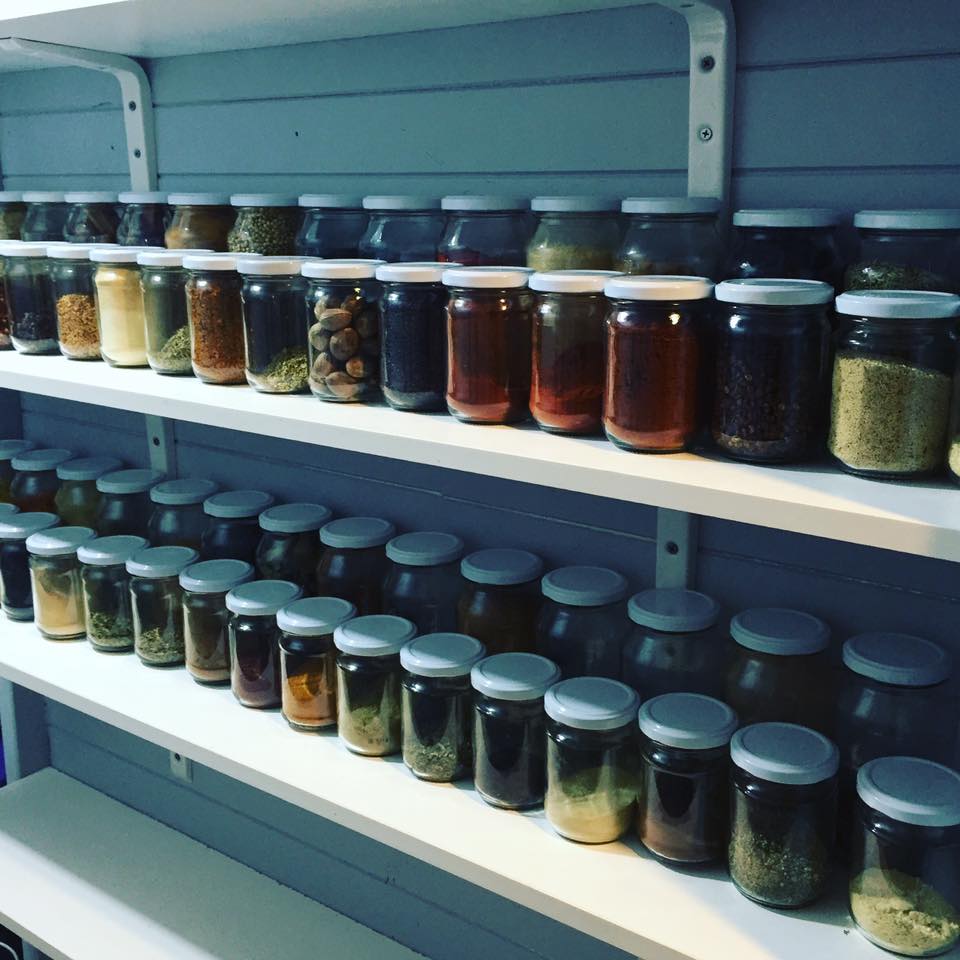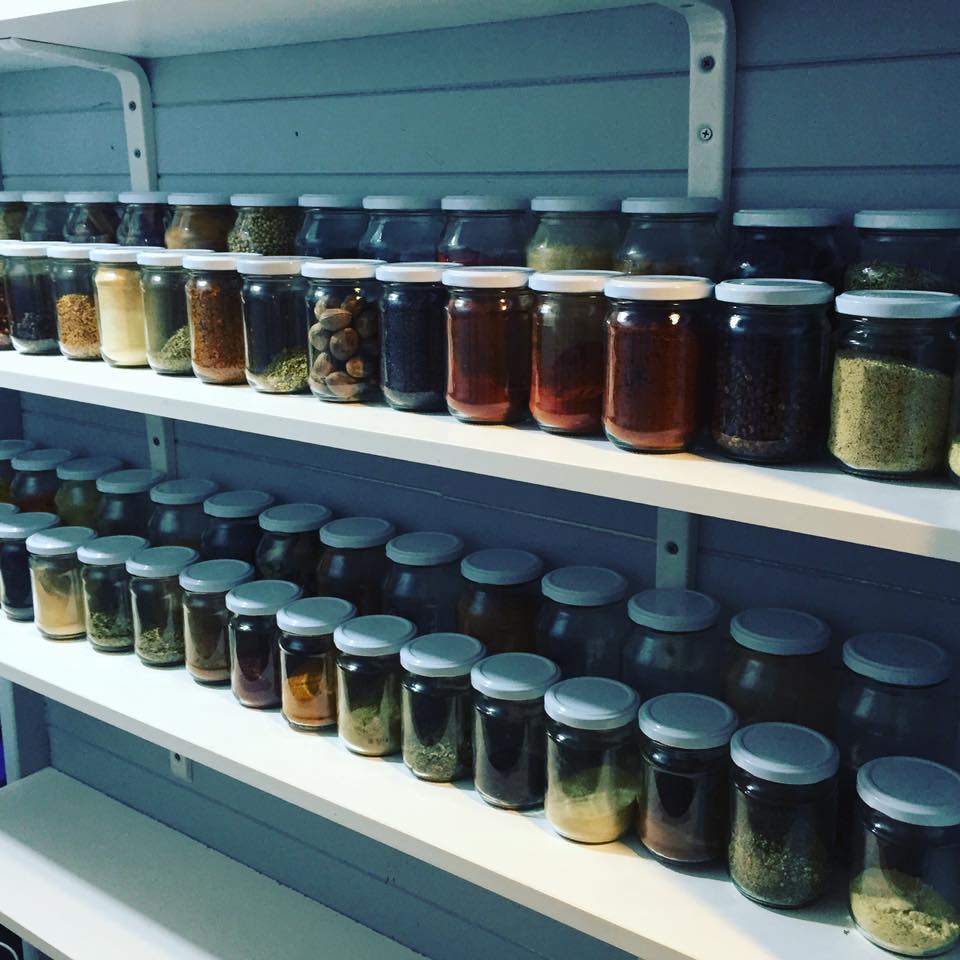 Spice Storage for Drawers
Do you have a dedicated Spice Storage drawer that needs some organisation?
If you have a Spice Pack from Grandma's Pantry you are going to need somewhere to store all those amazing spices. Don't forget all the Skinnymixers get 10% off with the discount code SKMIX.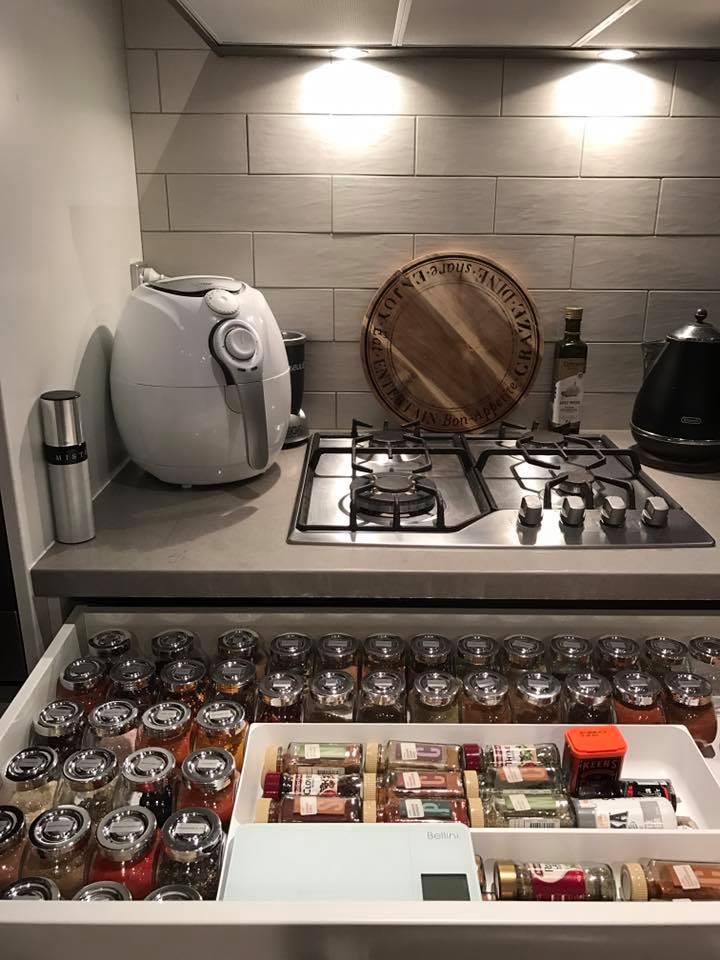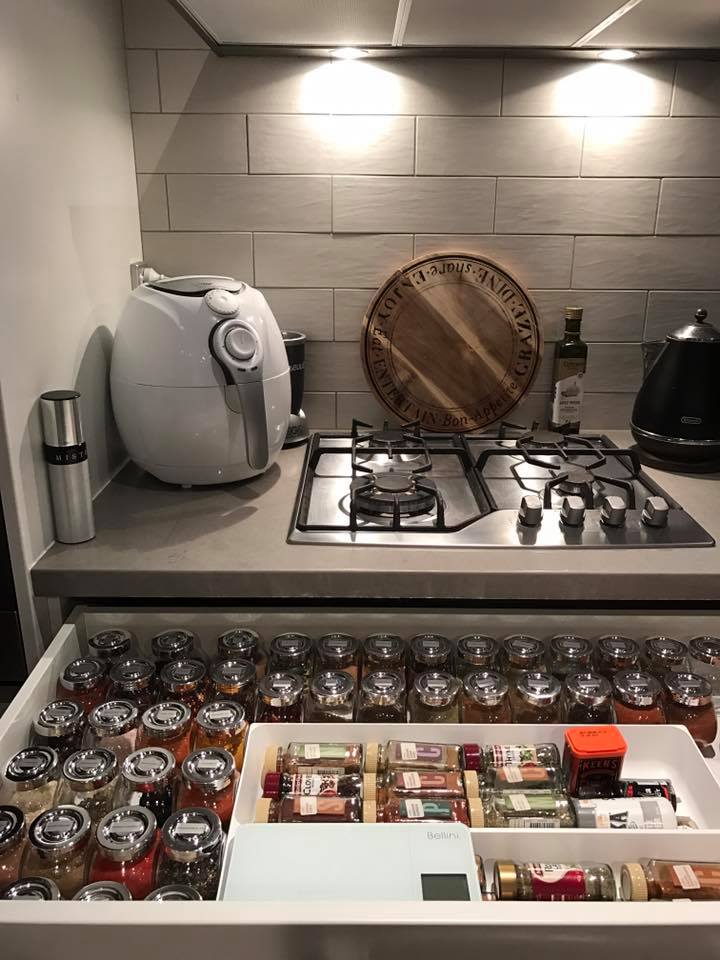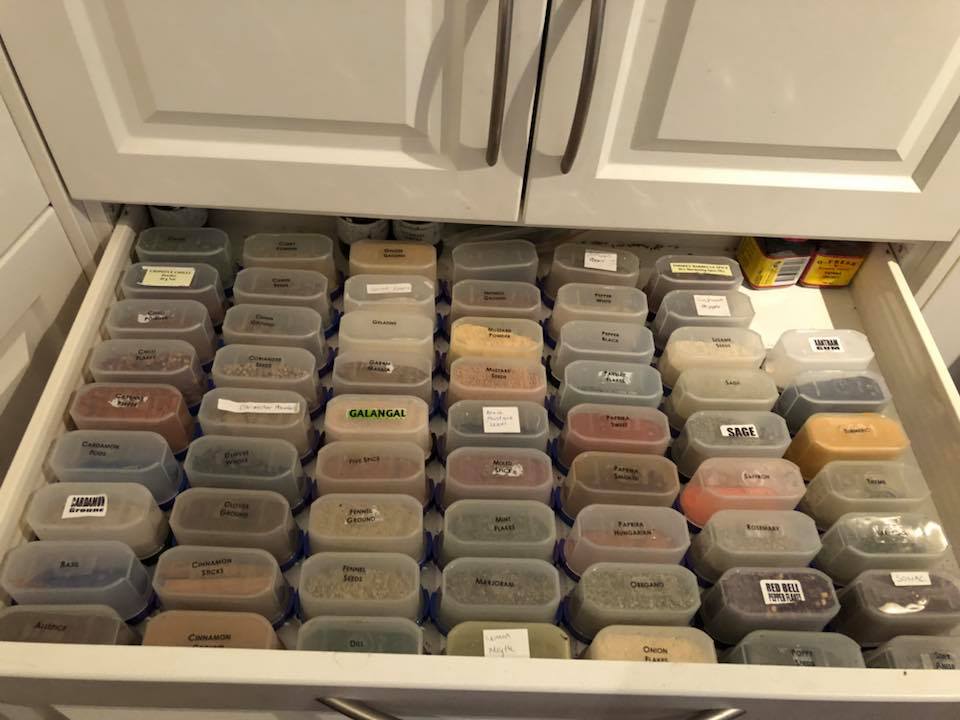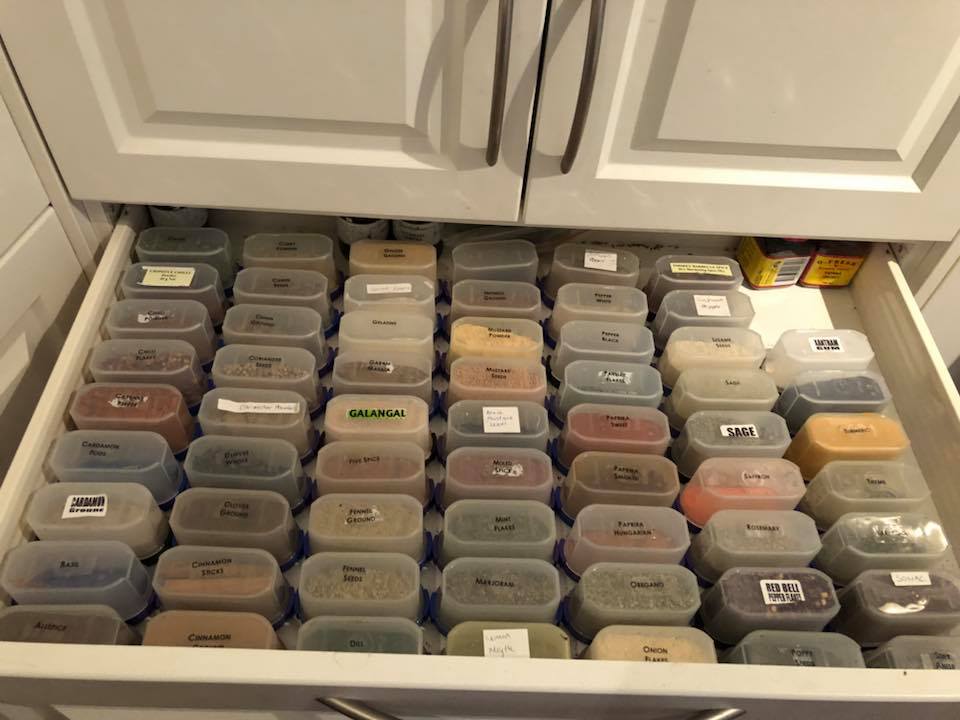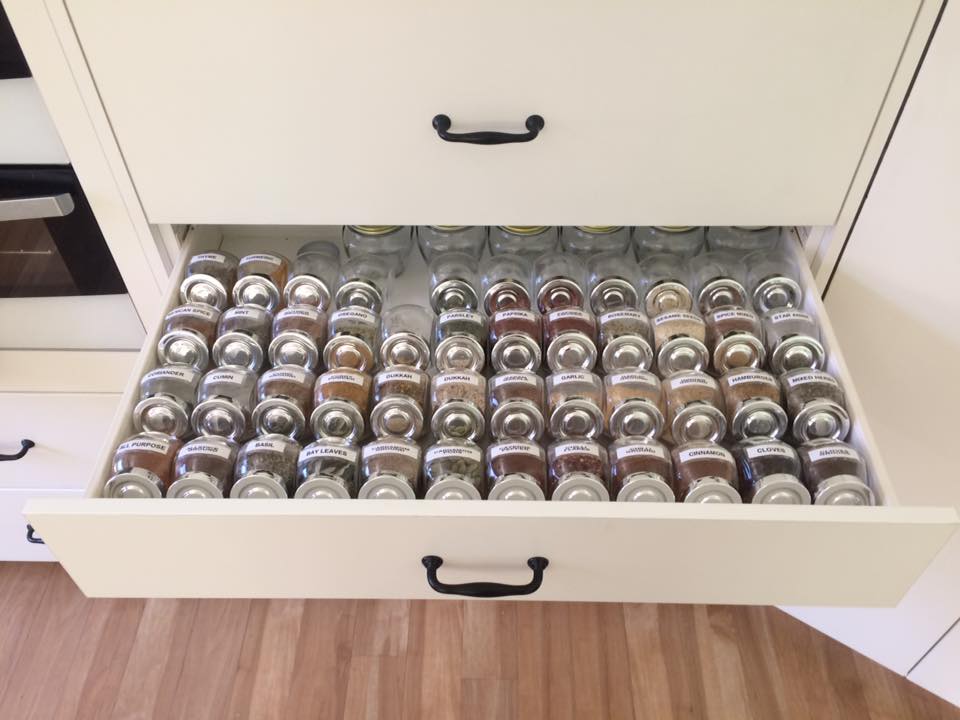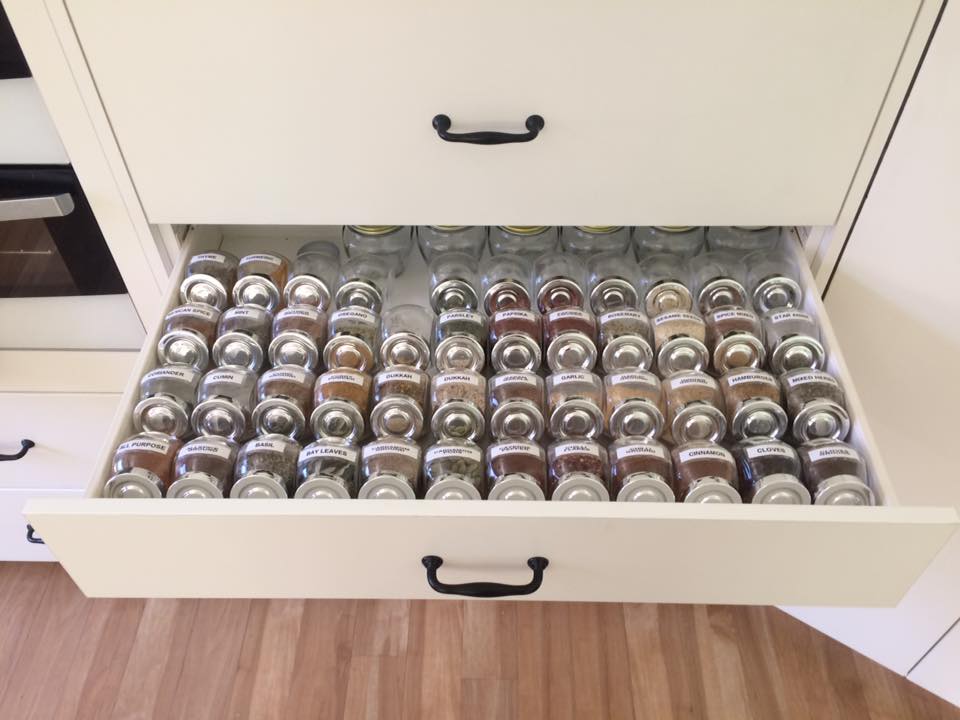 Spice Shelf or Tiered Spice Rack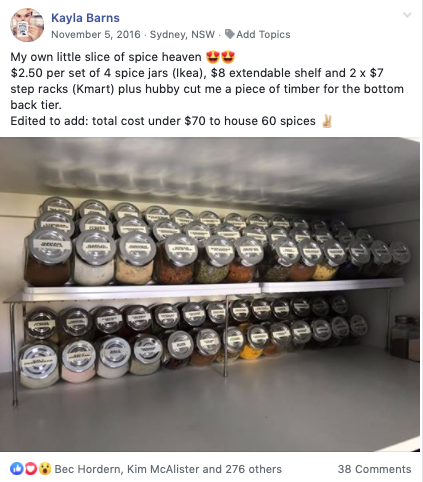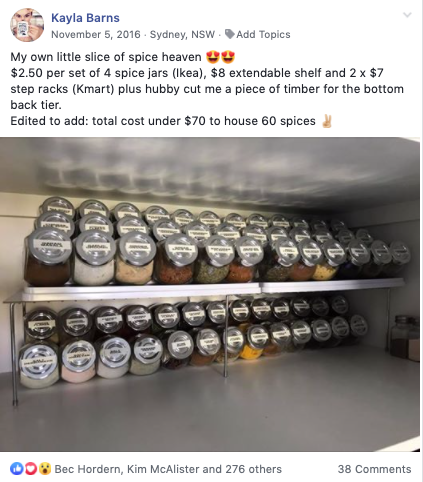 Spice Storage Solutions IKEA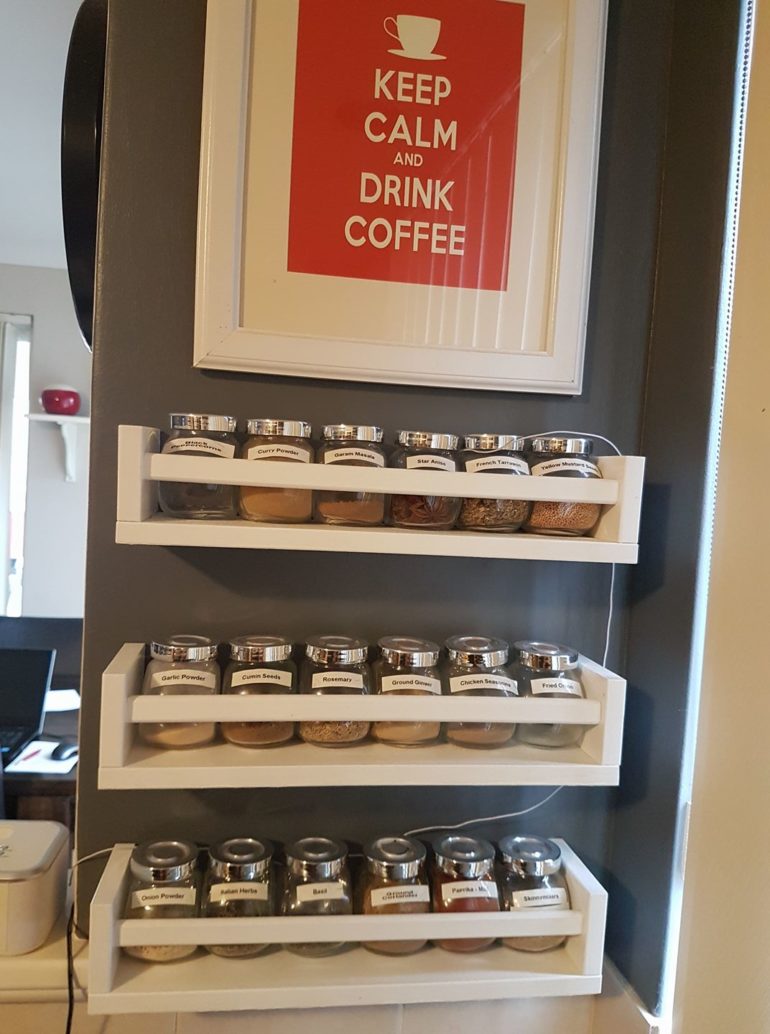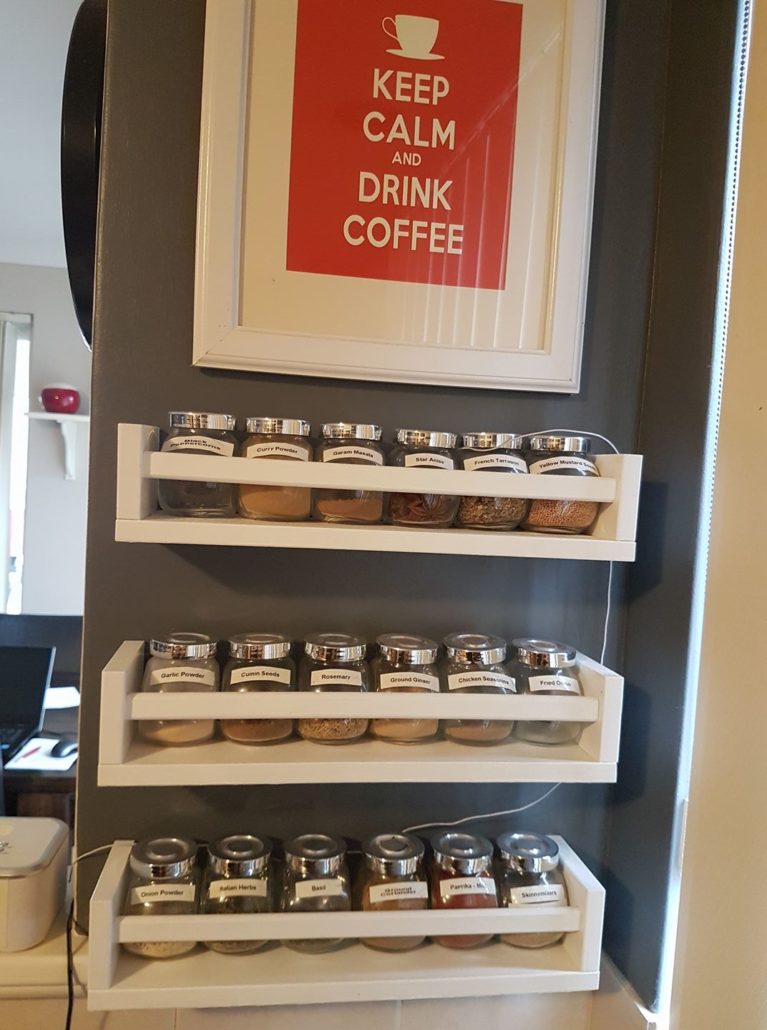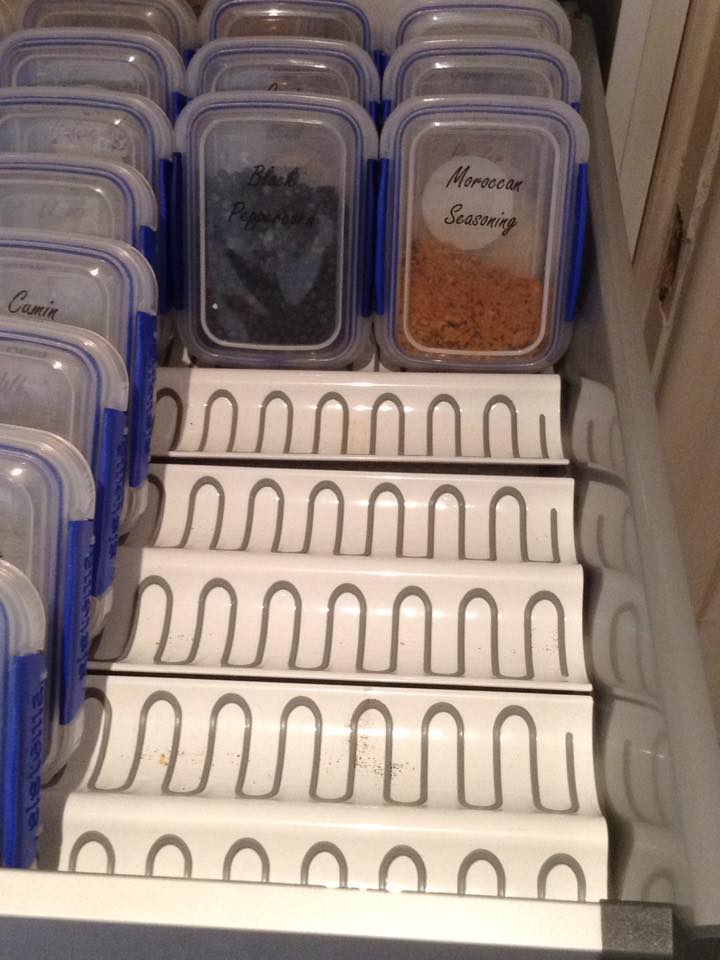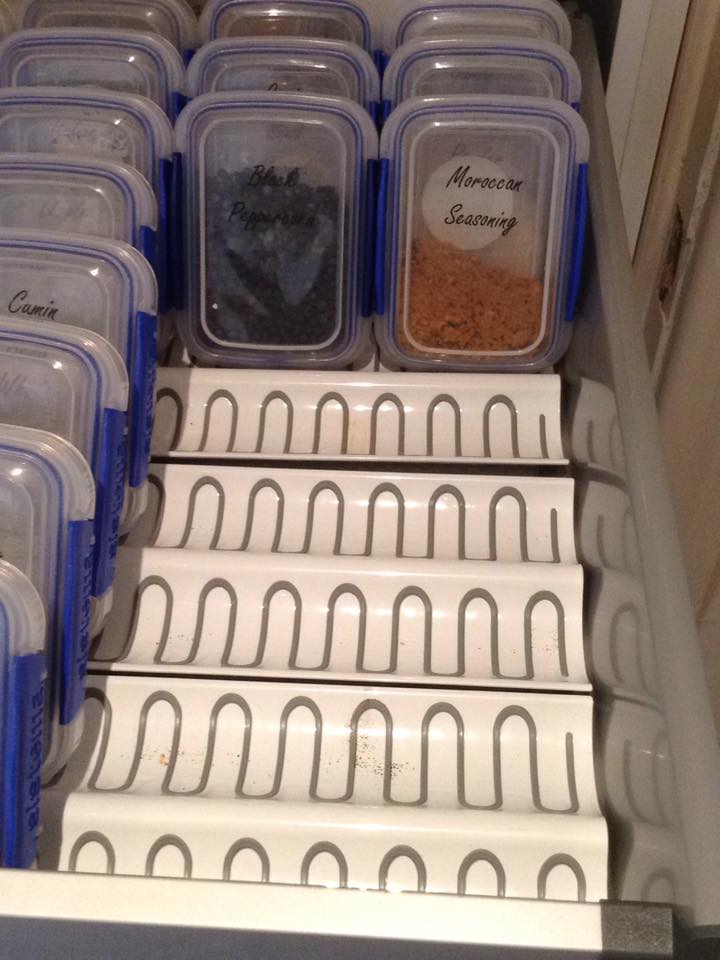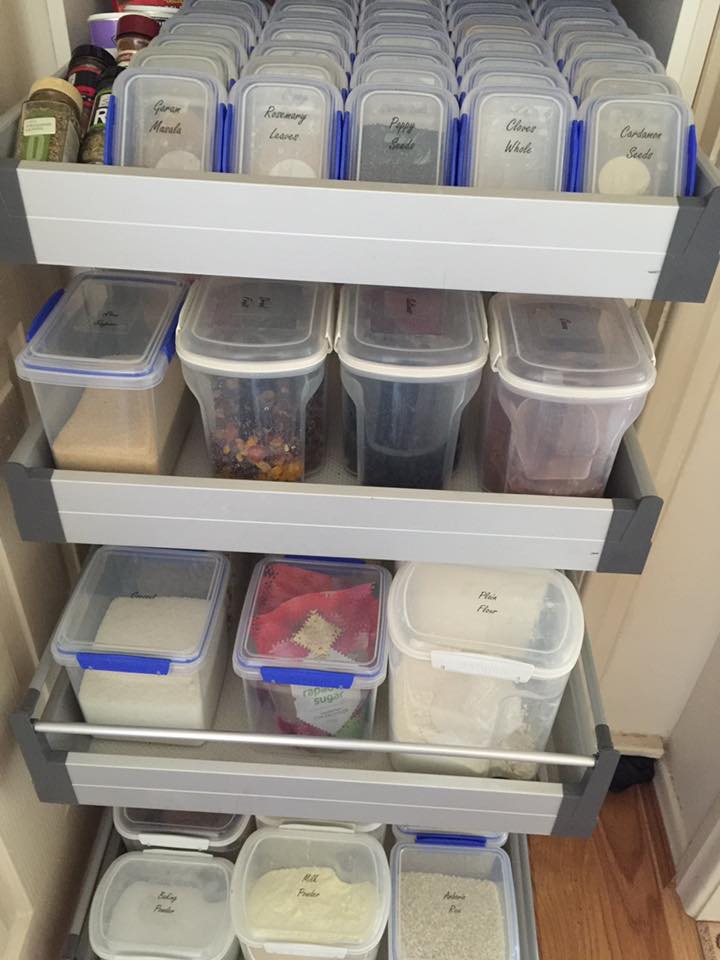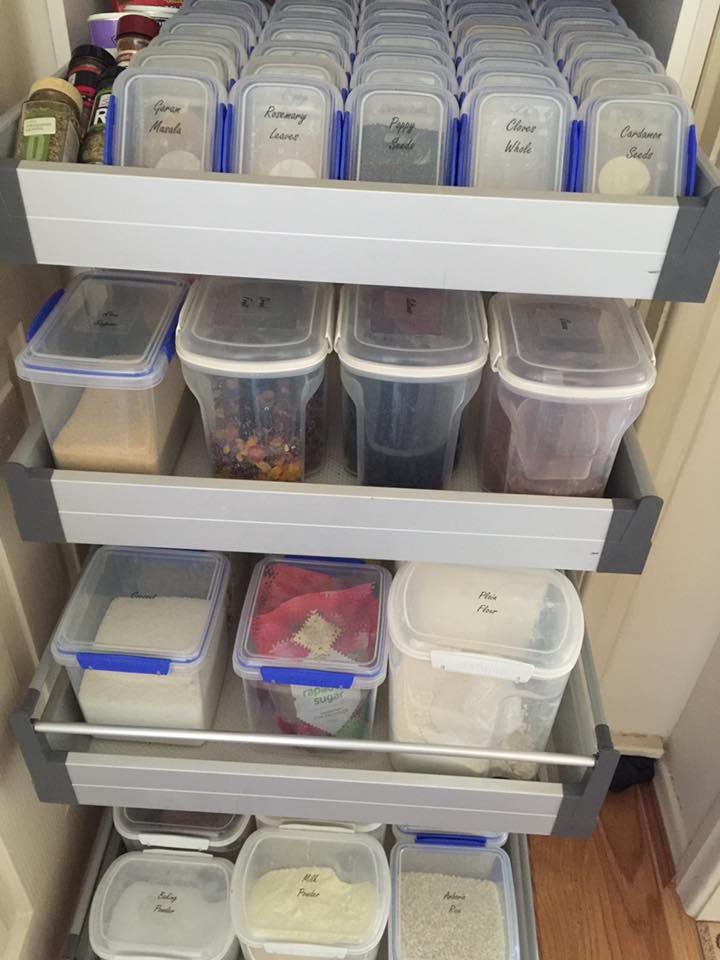 Or maybe you prefer to use some mason jars with picture frame shelves from IKEA.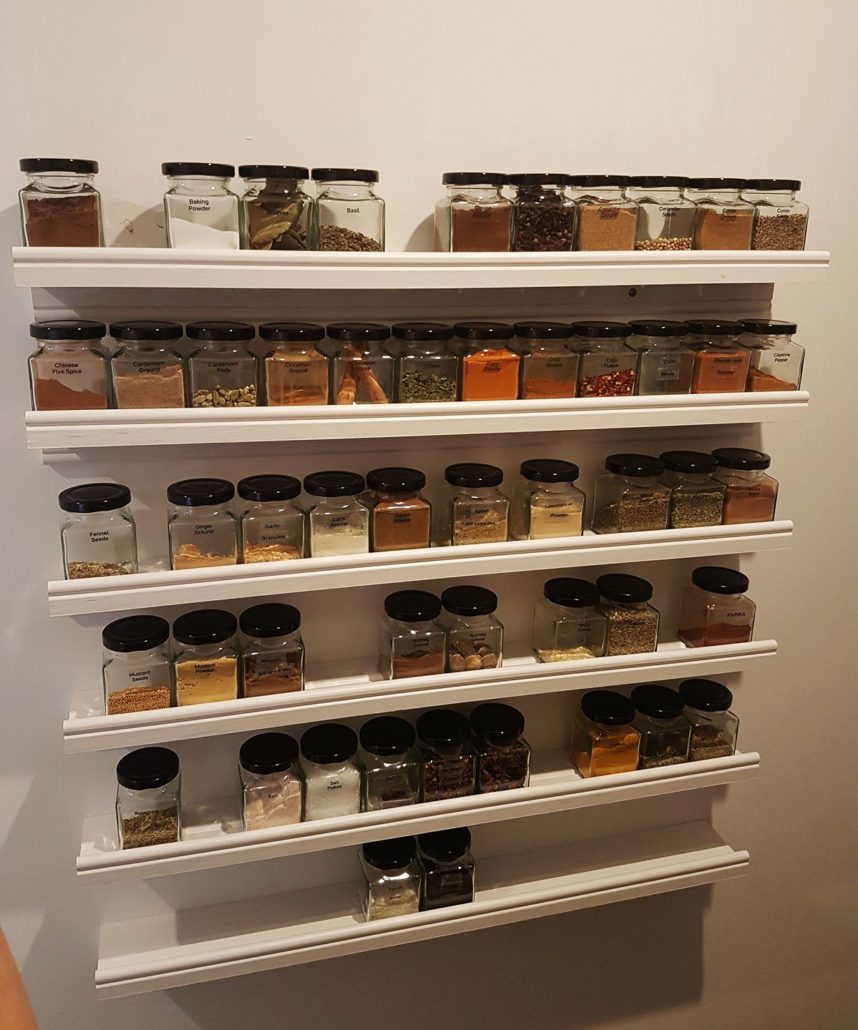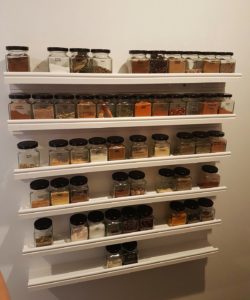 Spice Storage Box from Bunnings
For those with a limited amount of storage and not a lot of bench space, some Skinnies are buying a toolbox trolley from Bunnings and fitting out the spice storage in the drawers.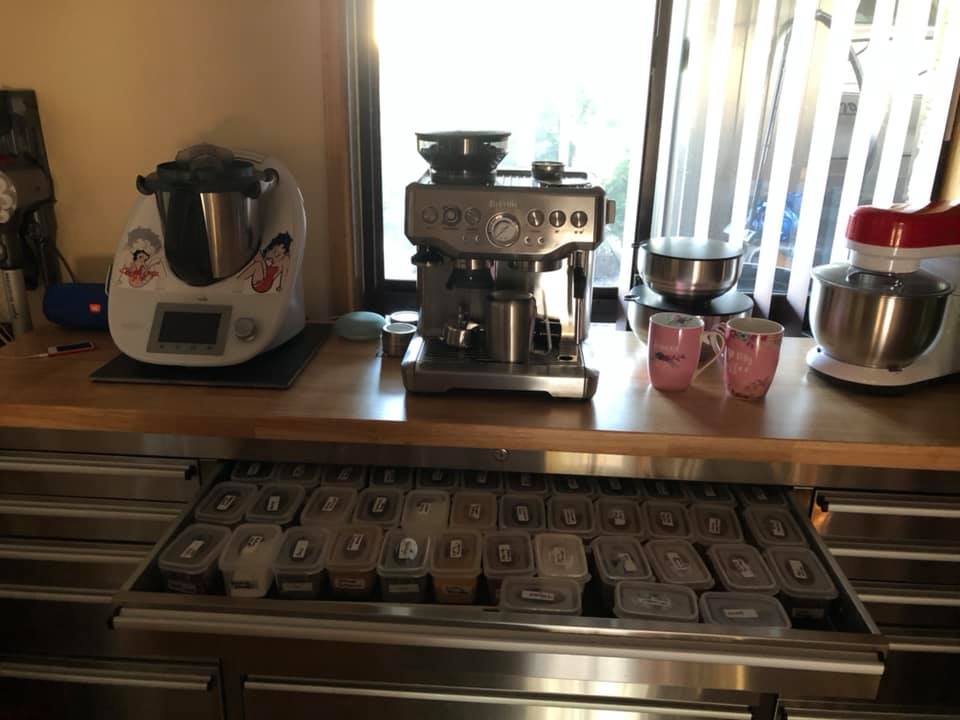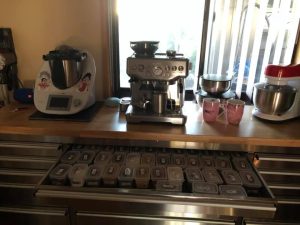 Magnetic Spice Storage
Sometimes the magnetic spice holders from IKEA are perfect for those with minimal space or renters. The Meal Planner board from Daily Orders is perfect for planning your 'spicy meals'!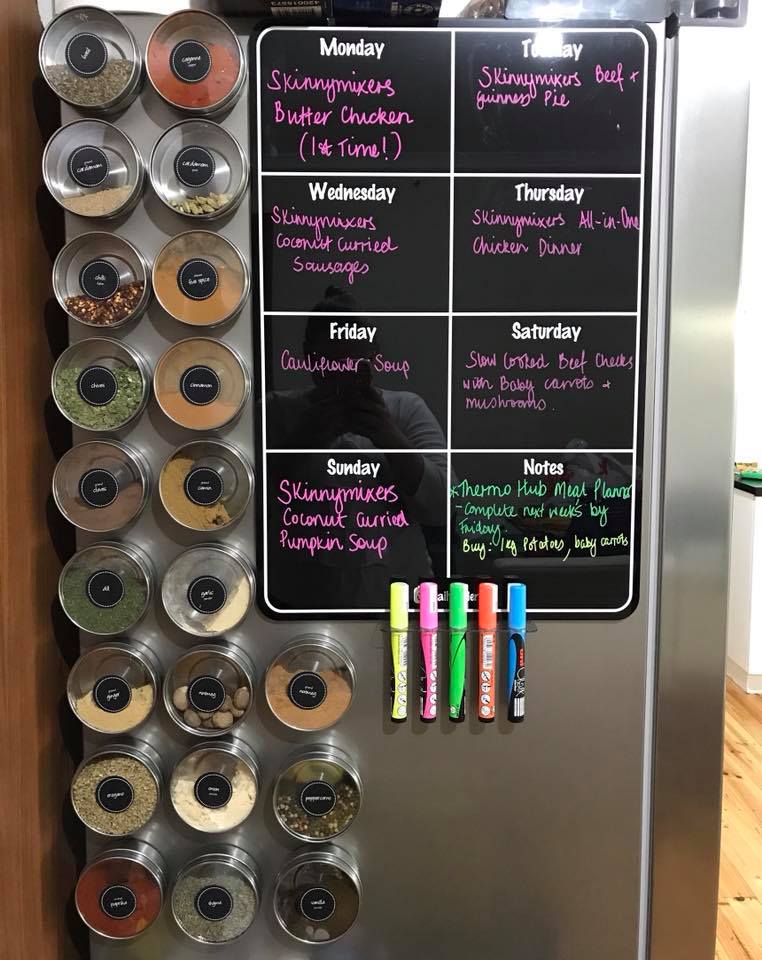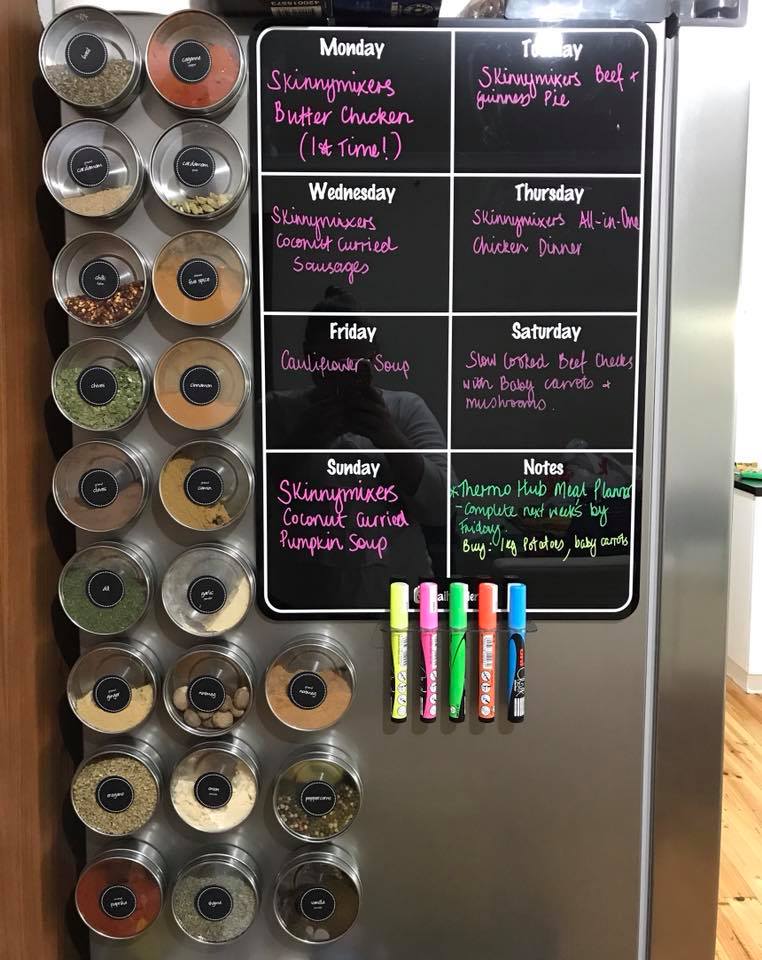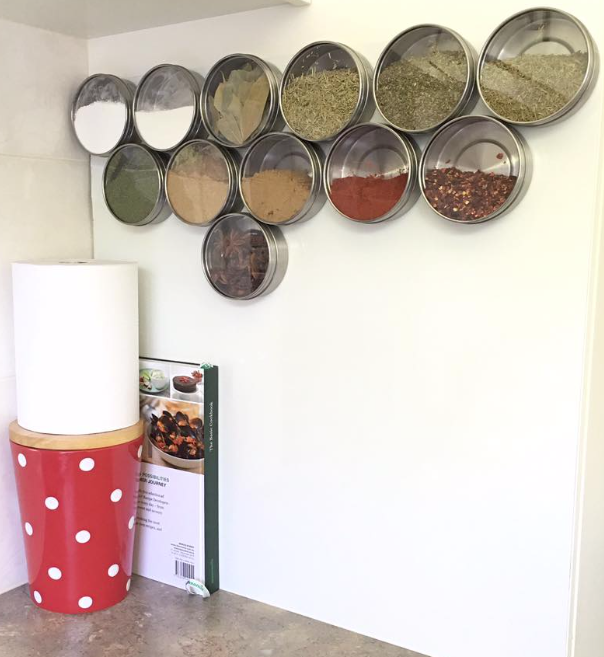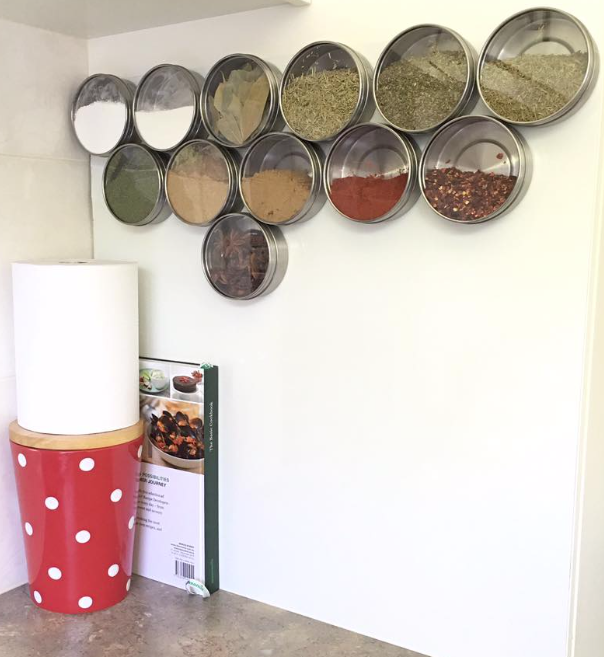 Tupperware Spice Storage Containers & Carousel
The
Tupperware Spice Container Modular Mates
are popular in Skinnymixers. The Tupperware Spice Carousel Holder for Modular Mates Spice Containers as shown in the above video are no longer available in Australia and must be purchased online.
DIY Spice Storage
For those Skinnymixers who are handy with the tools, you might like to use some of these DIY Spice Racks custom built to suit the available space. This is particularly good for small spaces.