Skinnymixer's Mi Goreng in SkinnyAsia will take your quick & easy noodle game to a whole new level! If you are a lover of the Indo Mie Goreng noodles then this Thermomix recipe is for you.
This Mi Goreng Thermomix recipe is one that we cooked over and over again until it was perfect. You can serve these noodles as a light meal (topped with a fried egg if you wish), a snack or a side dish as part of an Asian feast.
I've honestly never seen my kids inhale their lunch so fast when we finally perfected it.
I highly recommend grabbing a bulk pack of plain instant noodles from the supermarket to keep in the pantry ready to make this Mi Goreng.
What you will need: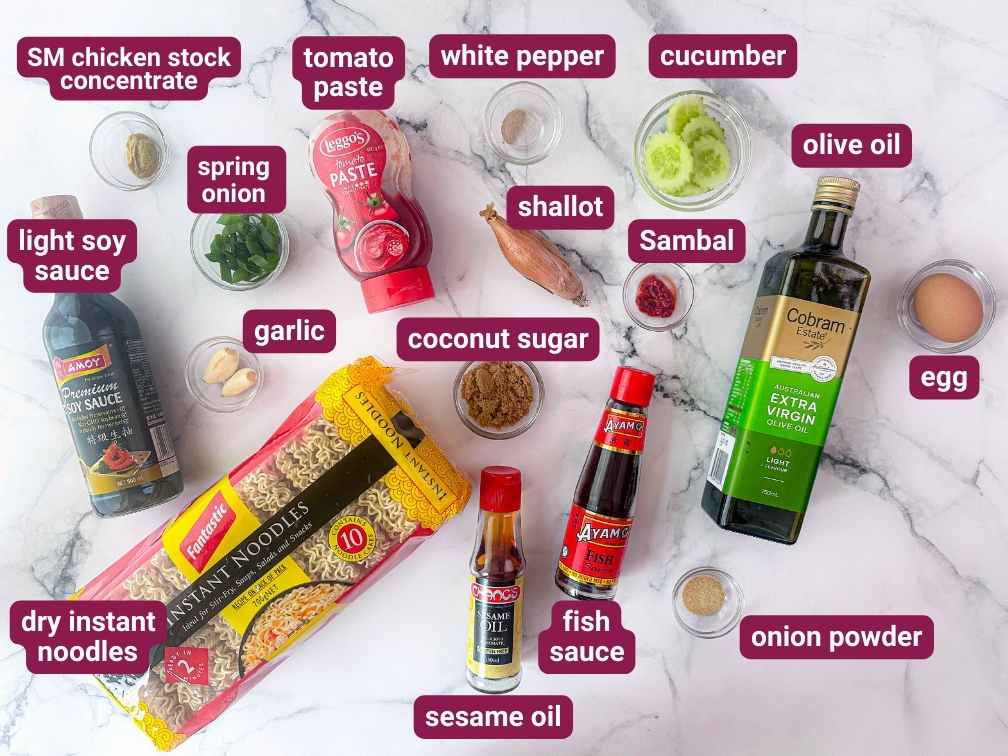 This recipe uses the Skinnymixer's Stock Concentrate – yes I know I go on and on about using the correct stock concentrate, but with quick recipes it is super important to the flavour and seasoning.
The second recipe you will need is the Sambal from SkinnyAsia. I truly adore the Sambal recipe and hope that everyone takes the time to make it. It is especially delicious served with the Hainanese Chicken Rice in SkinnyAsia – highly recommended!!
If you don't have time to make the Sambal recipe, you can also use a shop bought Sambal Oelek – just watch the heat if making for kids.
Timesaving Tip

Make a double batch of sauce and freeze in batches to heat and mix through fresh noodles when you need a quick noodle fix.
Gluten Free Mi Goreng or Low Carb Mi Goreng
For our gluten-free Skinnymixers, I know you have been missing your Indo Mie Goreng fix. This recipe means you can adapt the noodles to your needed eating style – whether they need to be rice noodles or even zoodles. No one needs to miss out on these popular noodles. We thought we would put these gluten-free options to the test!!
Nasi Goreng with Grant & Gracie
For our Skinnymixers asking for a Nasi Goreng adaption, watch Grant & Gracie with their late night Nasi Goreng!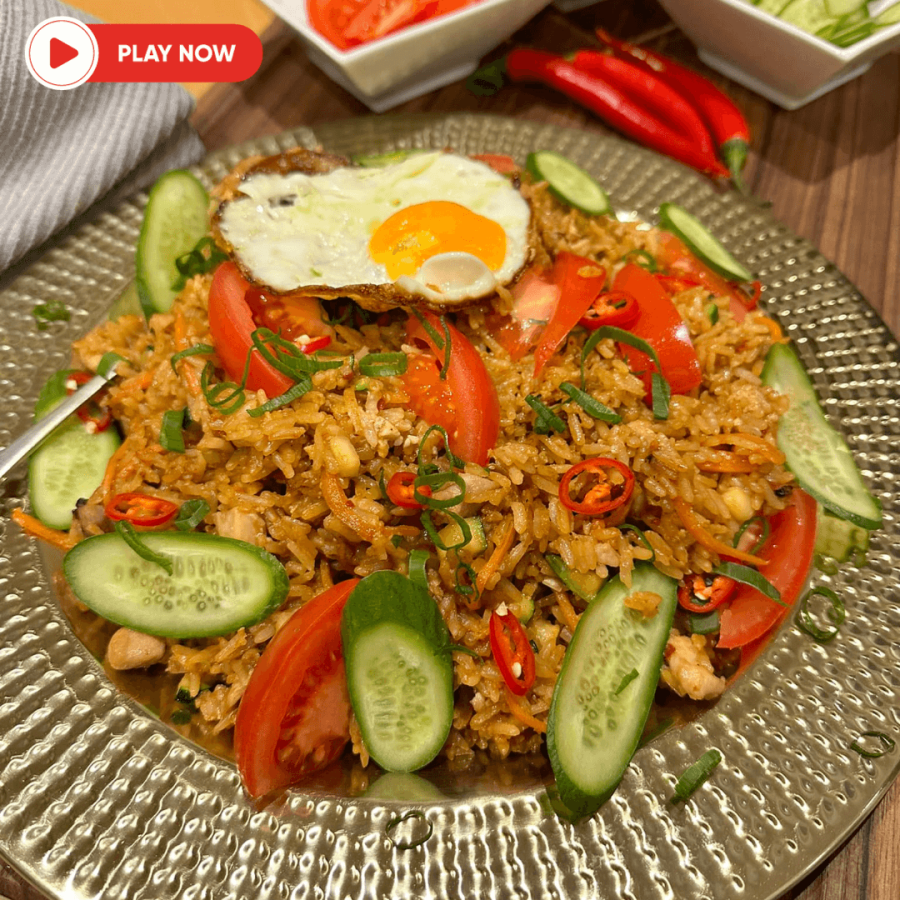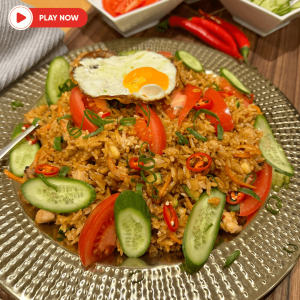 This Mi Goreng is a cookbook exclusive recipe
We've included the basic shopping list below to help you know when out and about a general shopping list of what you might need to cook dinner. The recipe can be found in the cookbook SkinnyAsia – which has both Thermomix & Conventional cooking method instructions.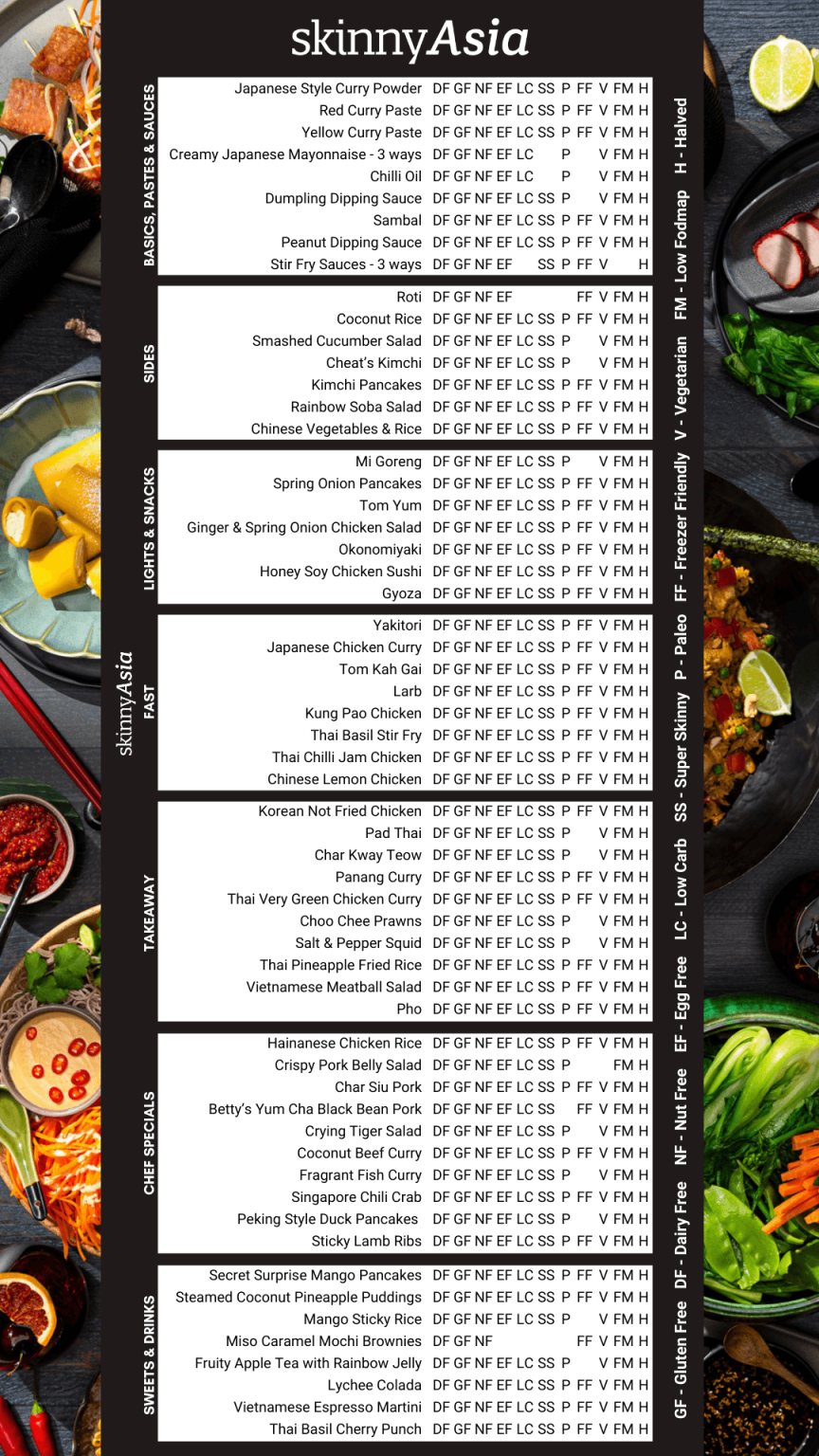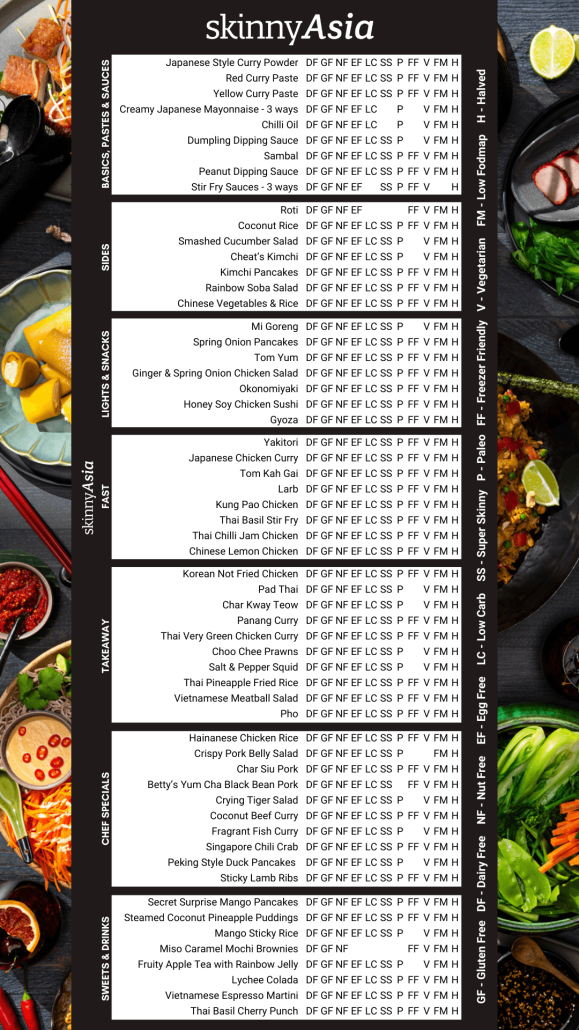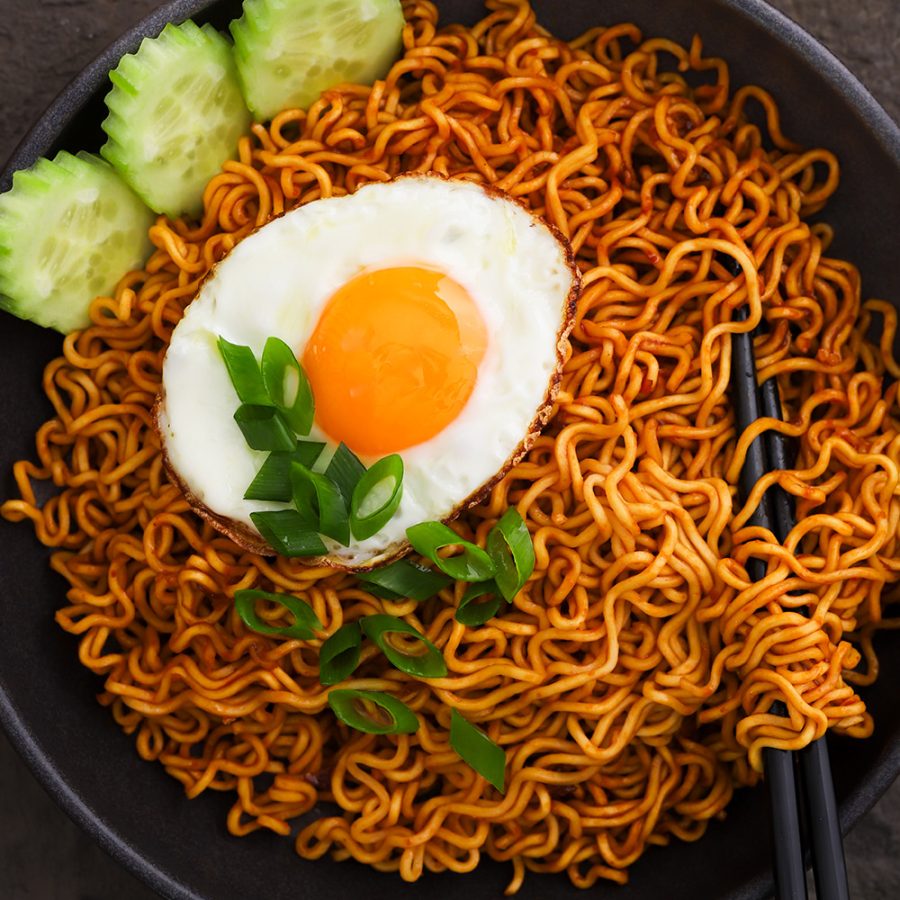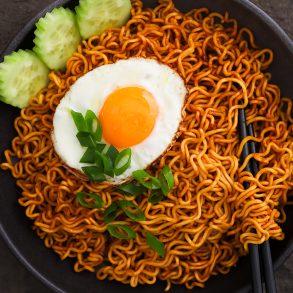 Ingredients
3

cakes

dry instant noodles

coconut sugar

-

or brown sugar

fish sauce

garlic

ground white pepper

light soy sauce

-

tamari or coconut aminos

neutral

-

or light tasting oil

onion powder

Sambal -

or sambal oelek

sesame oil

shallot onion

tomato paste
Instructions
This recipe is exclusive to the SkinnyAsia cookbook.
Nutrition
Serving:
200
g
|
Calories:
168
kcal
|
Carbohydrates:
27.8
g
|
Protein:
4.1
g
|
Fat:
3.8
g
|
Saturated Fat:
0.6
g
|
Sodium:
708
mg
|
Sugar:
7.5
g
Pin this Mi Goreng recipe for later: