Skinnymixer's Spring Onion Pancakes features in the cookbook SkinnyAsia. Whether you call them Chinese Spring Onion Pancakes, Scallion Pancakes or Shallot Pancakes… they are definitely delicious, moreish and easy to make in the Thermomix.
Chinese Spring Onion Pancakes are easy to make at home …crispy, flaky but still a little chewy!
See the below 'How To' videos for SkinnyAsia, so you can watch my rolling technique!
What you will need to make these delicious Shallot Pancakes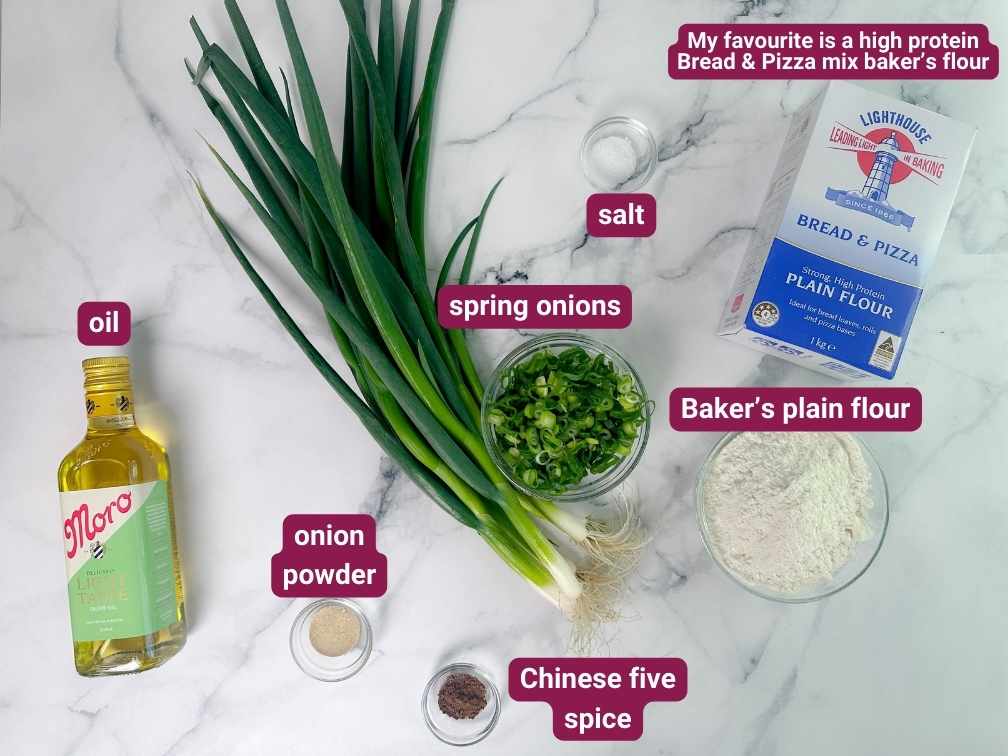 This Spring Onion Pancakes recipe is a cookbook exclusive recipe
SkinnyAsia is available from Friday 22nd of September at 8pm SA time in the Skinnymixers Shop.
We've included the basic shopping list below to help you know when out and about a general shopping list of what you might need to cook dinner.
The recipe can be found in the cookbook SkinnyAsia – which has both Thermomix & Conventional cooking method instructions.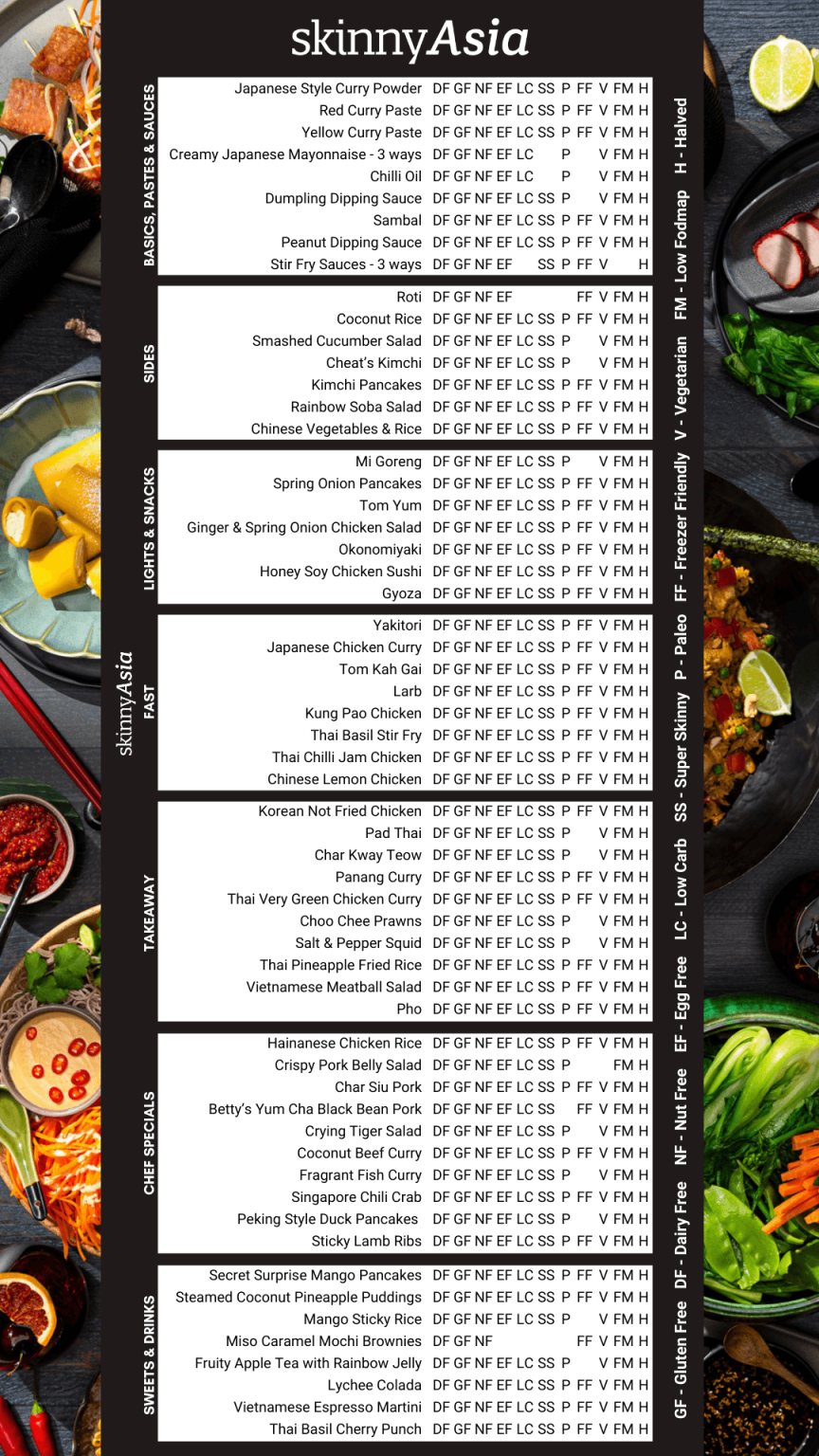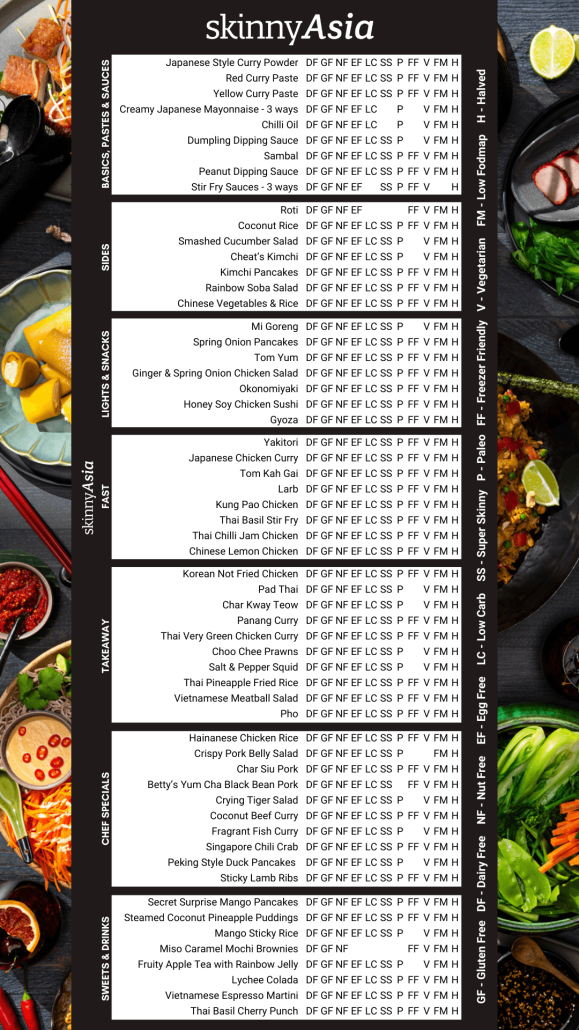 How to make ahead of time for a Chinese Dinner Banquet or a fast dinner!
The beauty of making these Chinese Spring Onion Pancakes ahead of time is that it gives the gluten a chance to relax and will be easier to flatten to your desired thickness.
You can either make ahead up to the roll into a scroll step and then place in the fridge up to overnight. When ready to use simply, bring to room temperature, flatten and cook.
You could also freeze the dough in balls prior to adding the filling if you are only wanting to cook a smaller number of pancakes.
How to Serve
These Spring Onion Pancakes make a delicious snack, side dish or even lunch. They pair perfectly with the SkinnyAsia Dumpling Dipping Sauce, Sweet Soy Sauce and the SkinnyAsia Chilli Oil.
Gluten Free Chinese Spring Onion Pancakes
You can absolutely make these delicious Spring Onion Pancakes Gluten Free. We recommend using a Gluten Free Bread Mix (without the yeast) and following the gluten-free variation in the cookbook.
The below brands have been tested for this recipe:
Simply Wize Gluten Free Bread Mix
Laucke Gluten Free Bread Mix
Low Carb Chinese Spring Onion Fritters
Our Low Carb & Paleo variation for this recipe is a delicious zucchini fritter with all the flavours of the Chinese Spring Onion Pancakes, without the pastry/bread.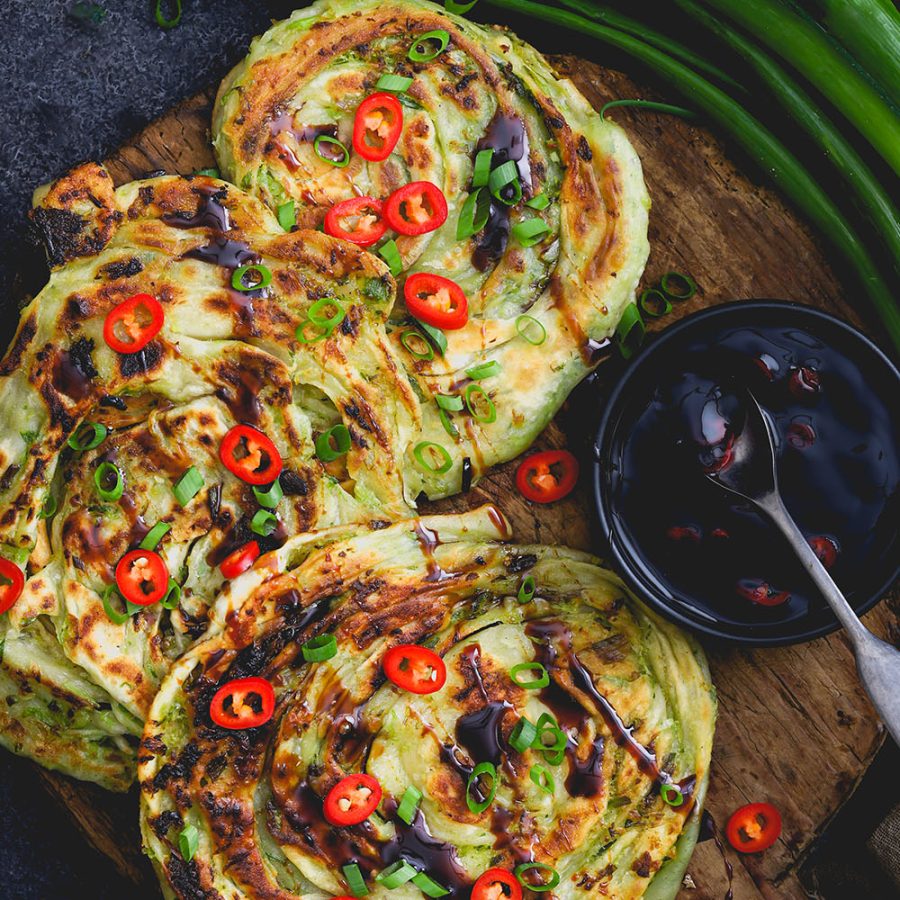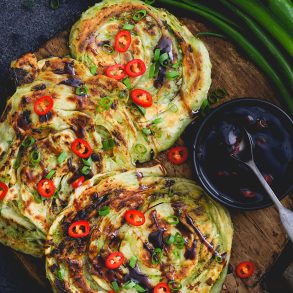 Ingredients
spring onion

Chinese five spice

oil

onion powder

flour
Notes
This recipe is exclusive to SkinnyAsia cookbook.
Nutrition
Serving:
92
g
|
Calories:
308
kcal
|
Carbohydrates:
45.8
g
|
Protein:
7.4
g
|
Fat:
9.6
g
|
Saturated Fat:
1.5
g
|
Sodium:
201
mg
|
Sugar:
1.1
g
Pin this Spring Onion recipe for later: