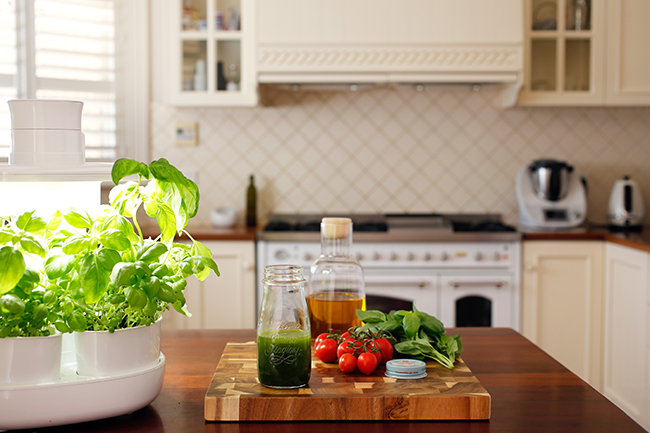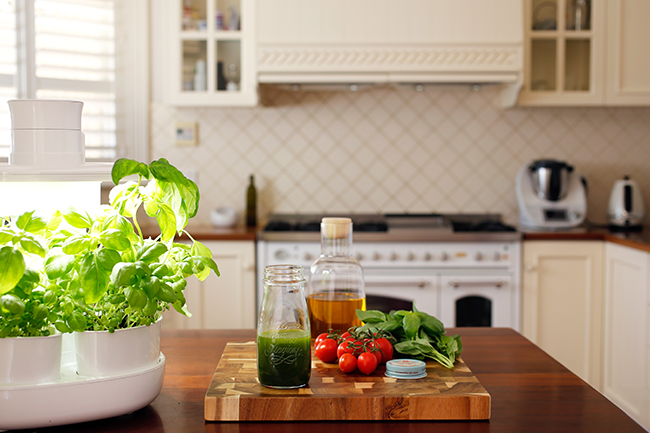 I had a beautiful dinner with a friend at a pub this week, and trying to choose a 'healthier' option, I opted for the lamb rump drizzled with basil oil. I thought the basil oil was a wonderful way to make such a simple meal a little bit fancier and yummier – and I knew immediately I was going to turn this in to a blog recipe for you all.
This Thermomix recipe is well timed with the beautiful fresh basil growing in my UrbiPod absolutely flourishing. You can also use other, non woody, herbs such as parsley and coriander. Drizzle this over meat, eggs, fish, bruschetta and roast vegetables to name a few.
Enjoy, Love Nik xx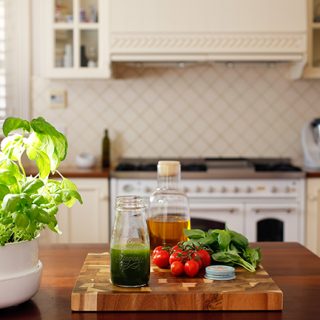 Print
skinnymixer's Basil Oil
Instructions
Bring 700 g water to boil at 5 mins/100 degrees/speed 1/MC on.

Place prepared basil leaves into deep steaming tray and carefully, over the sink, pour the boiling water from your mixer over basil leaves to blanch them. Immediately run cold water over the leaves to cool them. Squeeze the basil leaves well and pat dry using paper towel to remove as much water as possible.

Add olive oil, basil and salt to bowl and blend for 10 secs/speed 7/MC on.

Store in fridge for up to 5 days or freeze in ice cubes for smaller individual portions.