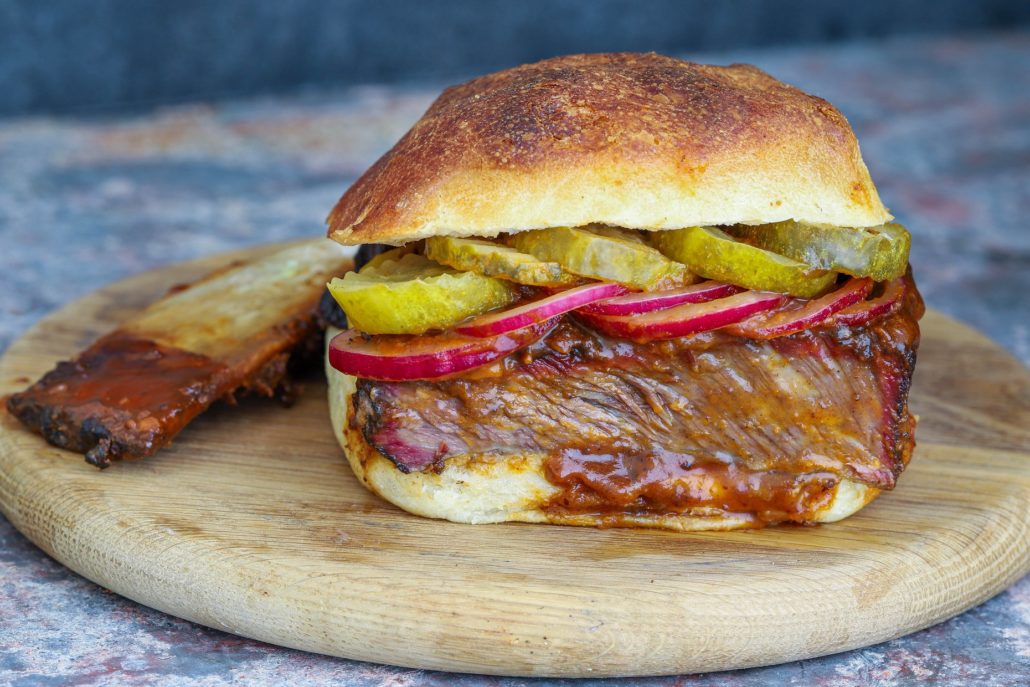 My Smoky BBQ Beef Ribs have been a huge hit in the Skinnymixers community, ever since Costco came to Australia and popularised beef short ribs in our homes. It was a natural choice to convert it to BBQ Low & Slow Smoky Beef Ribs with The Smoking Joint because I knew the recipe was amazing, and I knew that smoking it would take it to the next level!
We choose to use oak or cherry wood for smoking and we cooked it at a temperature of 121.1°C | 250°F for around 6-7 hours.
Take a look at the awesome videos that Hollywood put together to help with how to prepare this recipe.
I have been really enjoying converting my old recipes to Low and Slow with the team from
The Smoking Joint
, and despite the social isolation we are still producing amazing results remotely as a team.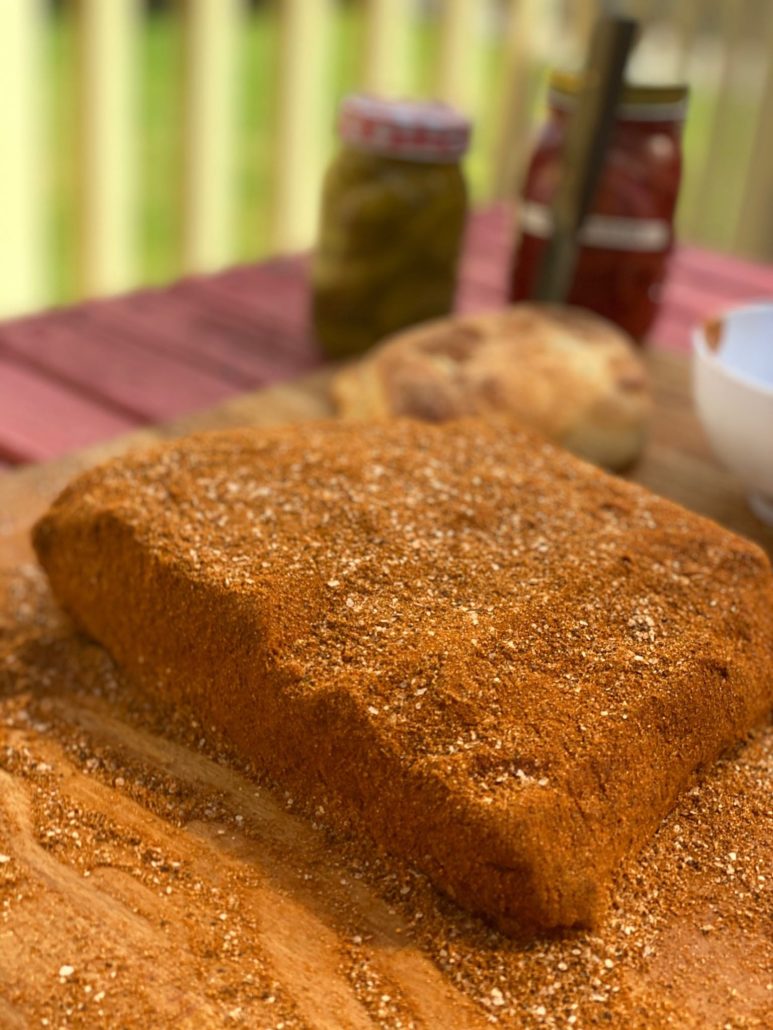 If you are interested in seeing how we did it, check out The Smoking Joint on Facebook or Insta.
Hollywood has produced some great videos with his adorable kiddos on prepping the meat etc.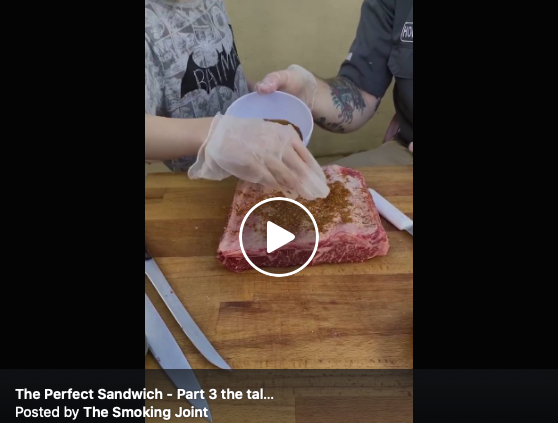 We cooked along together, remotely, for our families today and turned the end results in to a "McRib" – the perfect sandwich… beef ribs, pickled onion and pickles!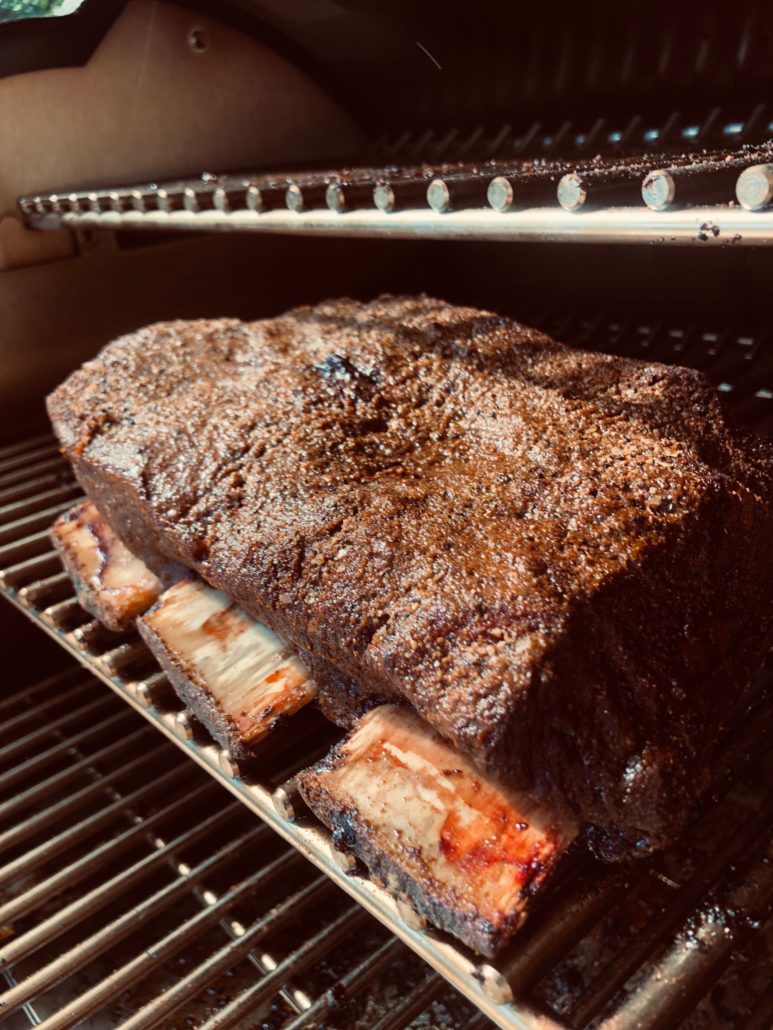 Sian says – Comment below if you think Nik should give us a Pickle recipe….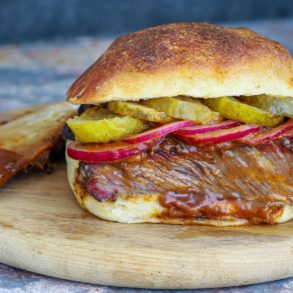 Print
skinnymixer's BBQ Low & Slow Smoky Beef Ribs
Ingredients
Dry Rub Ingredients
40

g

kosher or coarse salt

30

g

cracked black pepper

15

g

smoked paprika

15

g

mild paprika

15

g

cumin powder

1/2

Tbsp

mustard powder

1/2

Tbsp

onion powder

1/2

Tbsp

garlic powder

1/4

tsp

cayenne pepper

2

pinches

pimento or all spice
BBQ Ribs
2.5-3

kg

whole rack of bone in beef short ribs

100-200

ml

liquid beef stock
Smokey BBQ Sauce Ingredients:
90

g

water

30

g

coconut sugar

or brown sugar

30

g

butter

120

g

tomato sauce

10

g

tamari or coconut aminos or worcestershire sauce

10

g

apple cider vinegar

10

g

lemon juice

1

tsp

cacao powder or instant coffee

1

tsp

smoked paprika
Instructions
Add all of the rub ingredients into a bowl and stir well.

Prepare your ribs by removing the membrane and silver skin if your butcher hasn't done this for you. You can see a "how to" video here: 

Rub liberally with spice mix and wrap it tightly in glad wrap. Put it in the fridge for 1 hour. Then remove glad wrap.

Put prepared rack in your smoker, unwrapped, bone side down at 250°F or 121°C for 3 hours. 

Put your rack in to a small Alfoil tray and add your beef stock around the rack to be around 3-4mm deep. If you have it put a piece of wax paper on top of the ribs to preserve bark. Wrap tightly with alfoil and punch a few holes to let steam escape.

Cook for another 3-4 hours or until an internal temp of 205-210°F or 96-98°C is reached.

Rest your ribs, still wrapped, in an esky or cold oven wrapped with a towel for 1-2 hours. 

Prepare Smoky BBQ Sauce by putting all ingredients into the mixer bowl and cooking for 5 min/steaming temp/speed 3/MC on. Bring to a gentle boil on the stove top if you don't have a thermal cooker.

Slice ribs between the bone and cover with sauce.
Nutrition Facts
skinnymixer's BBQ Low & Slow Smoky Beef Ribs
Amount Per Serving (200 g)
Calories 475
Calories from Fat 252
% Daily Value*
Fat 28g43%
Cholesterol 143mg48%
Sodium 2346mg102%
Potassium 1069mg31%
Carbohydrates 11g4%
Protein 46g92%
Vitamin A 2221IU44%
Vitamin C 2mg2%
Calcium 66mg7%
Iron 8mg44%
* Percent Daily Values are based on a 2000 calorie diet.