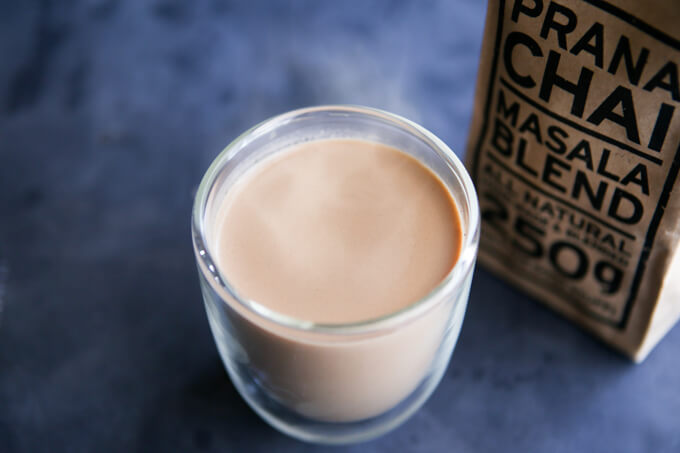 I consider myself to be a bit of a chai addict, its my go-to choice of drink when ever M and I go to a cafe… I remember the Facebook group having a good laugh that time I ordered an unsweetened
one with coconut milk and it tasted like drinking a curry – good times.
I must admit, I've played the 'wilful ignorance' game with chai, because I know 9 times out of 10 its either a syrup or a "flavoured" concoction of chemicals… a true bastardisation of the authentic masala chai from India.. but at the same time I still love it. That was until I was sent some Prana Chai to try!
Prana Chai uses beautiful whole spices, tea and Australian honey. They also make it by hand every morning in their cafe, without the use of machines, additives or preservatives – so you know what you are drinking is truly good for your body and mind. Its the first 'wet chai' I have tried, and I honestly can no longer be willfully ignorant. It's lucky for me that there are so many awesome cafes across Australia already serving Prana Chai.
If you would like to give brewing Prana Chai a go in your Thermomix or Bellini, I have written a dairy free recipe as this is how I enjoy it. I have also included instructions on how to brew it with normal milk. I also really enjoy just drinking it 'nude' with straight boiled water. I hope you get to relax with a lovely, heart warming mug of Prana Chai soon…
Love Nik xx
Please note: Prana Chai have not sponsored this post, I have written about it because I love the product.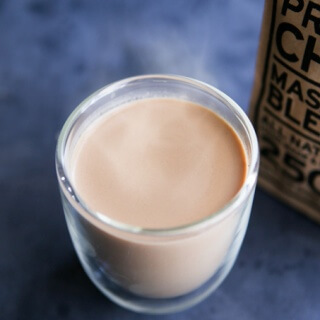 Print
skinnymixer's Dairy Free Prana Chai
Ingredients
20

g

Prana Chai

150

g

Ayam coconut milk

100

g

water

pinch

of vanilla bean powder

optional
Instructions
Add all ingredients to mixer bowl, cook for 5 min/90°C or 195°F/speed 1/MC off.

Strain using a fine tea strainer or nut milk bag, serve immediately.
Notes
Instead of using coconut milk, you can use 250 g or 8.8 oz cows milk if you prefer.