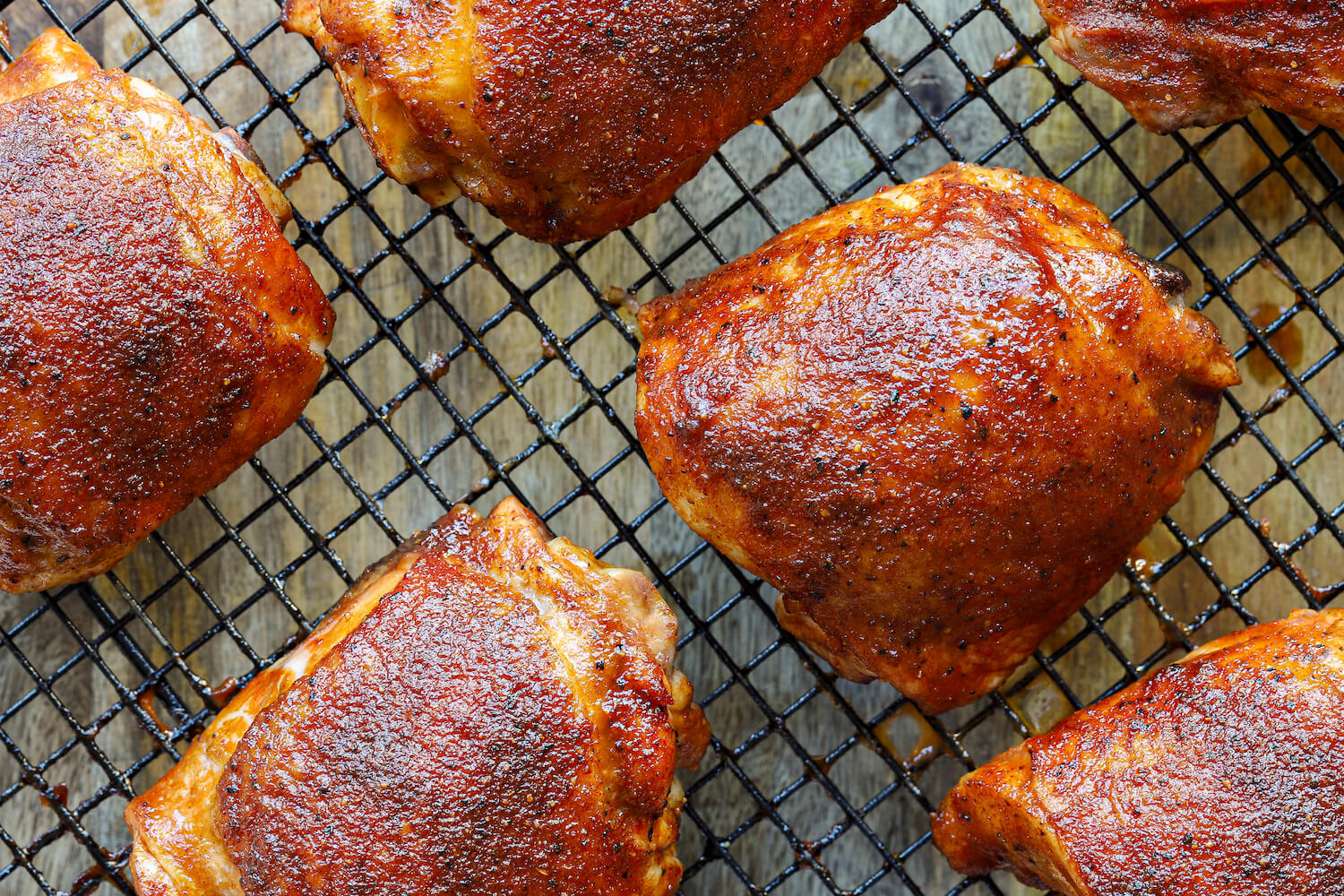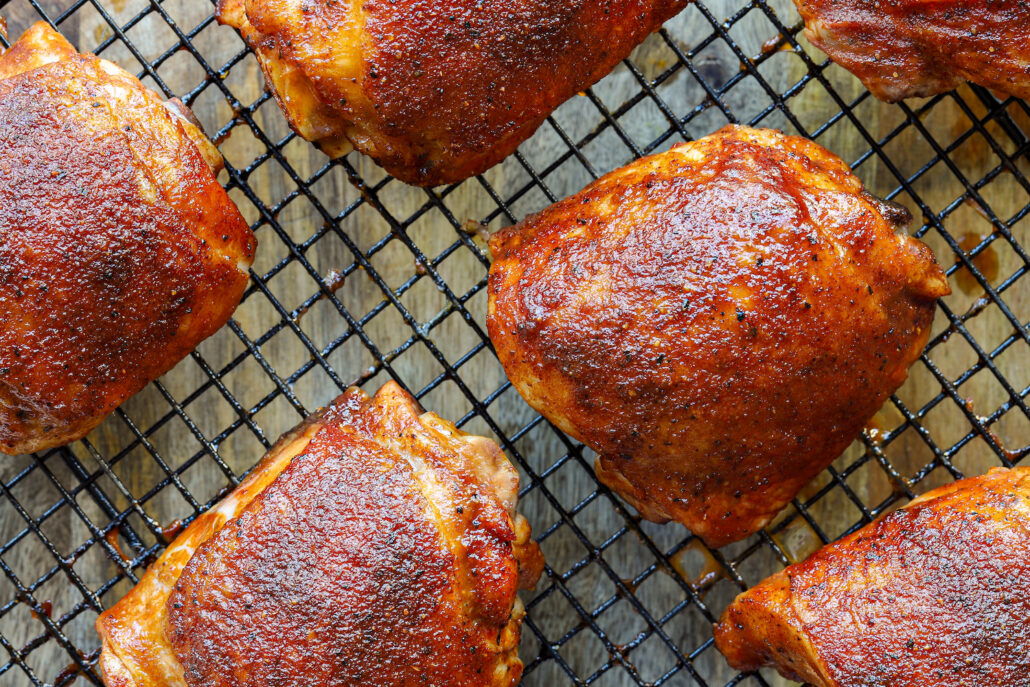 Skinnymixer's BBQ Chicken Thighs
feature in the Thermomix cookbook
SkinnyBarbecue
.
Holy Toledo Batman we can't find the chicken thighs anywhere and the bourbon's missing as well! It's ok Robin, I'm positive this is the work of the Joker !
Only the Joker would devise a plan so devastatingly delicious as this decidedly debonair SkinnyBarbecue demonstration!
Presenting
BBQ Chicken Thighs
with
Cherry Bourbon BBQ Sauce
starring
The Joker's Chicken Rub
! Co-starring Creamy Coleslaw and
Smashed Salt & Vinegar Potatoes, and the newest super hero
Alabama White Sauce
.
This is one meal not to miss! Suitable for all audiences – Rated G for goodness.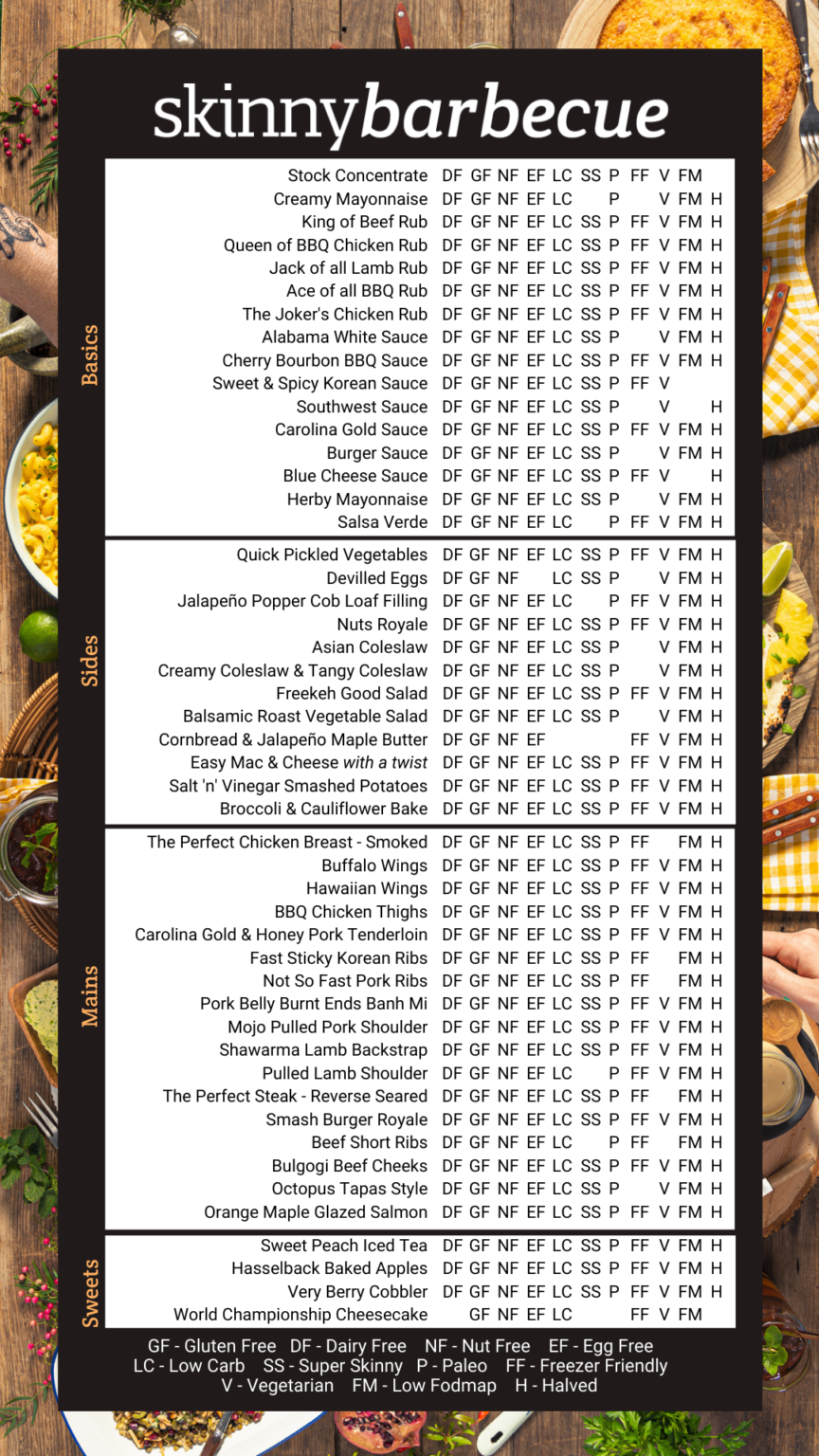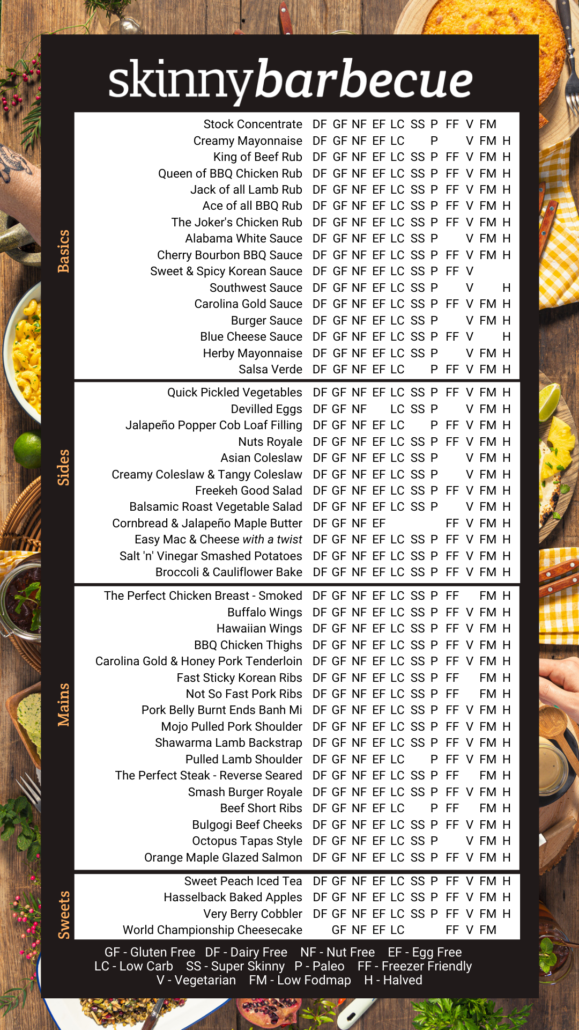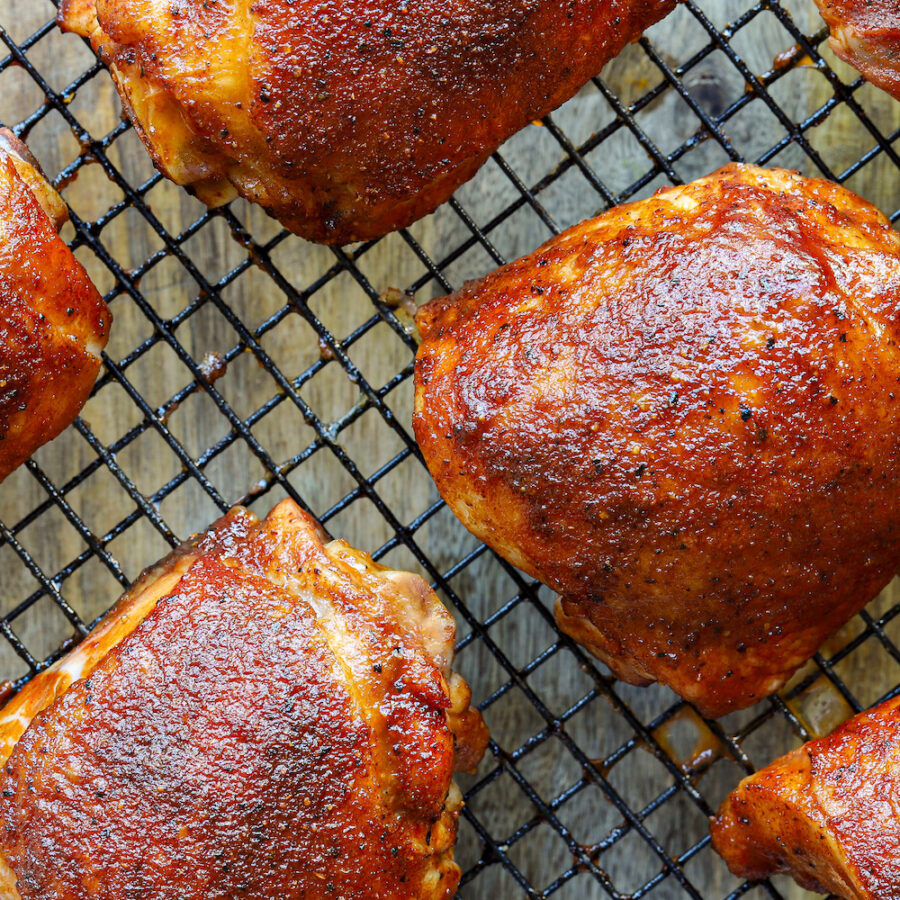 Print
SMBBQ: BBQ Chicken Thighs
Ingredients
chicken thigh cutlets

bone in

The Joker's Chicken Rub

Cherry Bourbon BBQ Sauce
Instructions
This recipe is exclusive to SkinnyBarbecue Thermomix Cookbook
Pin the Thermomix + Barbecue recipe for later: