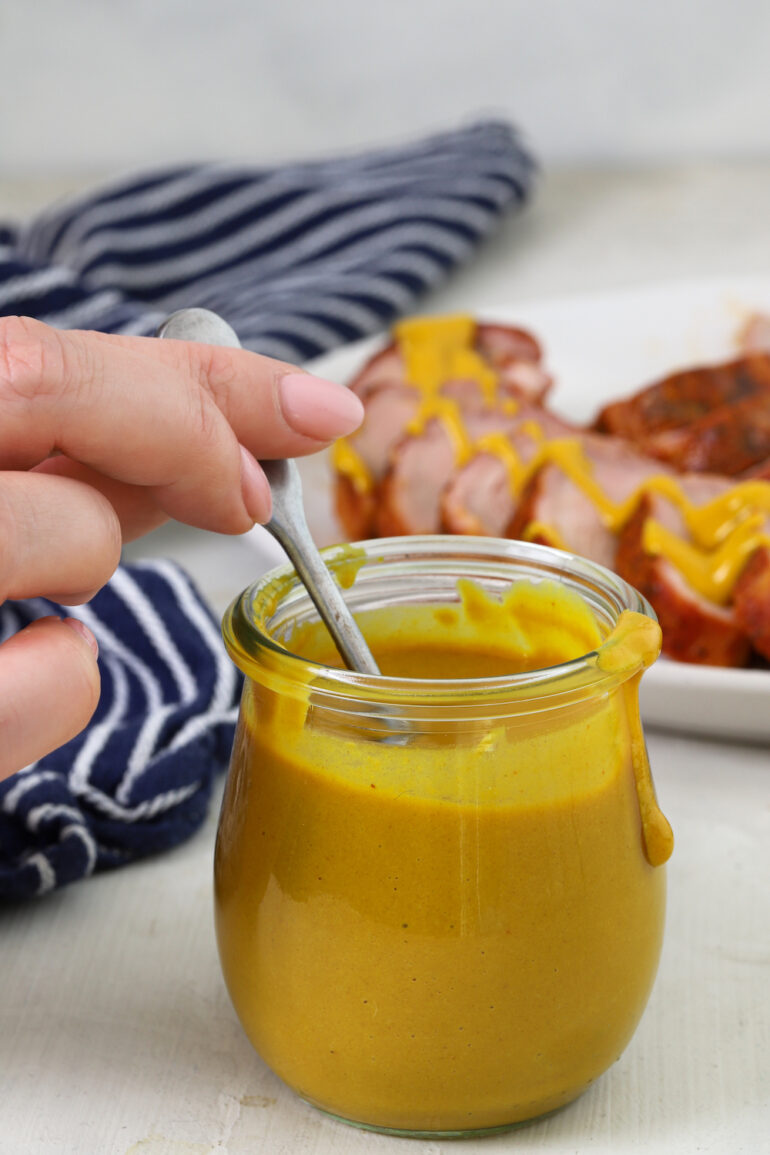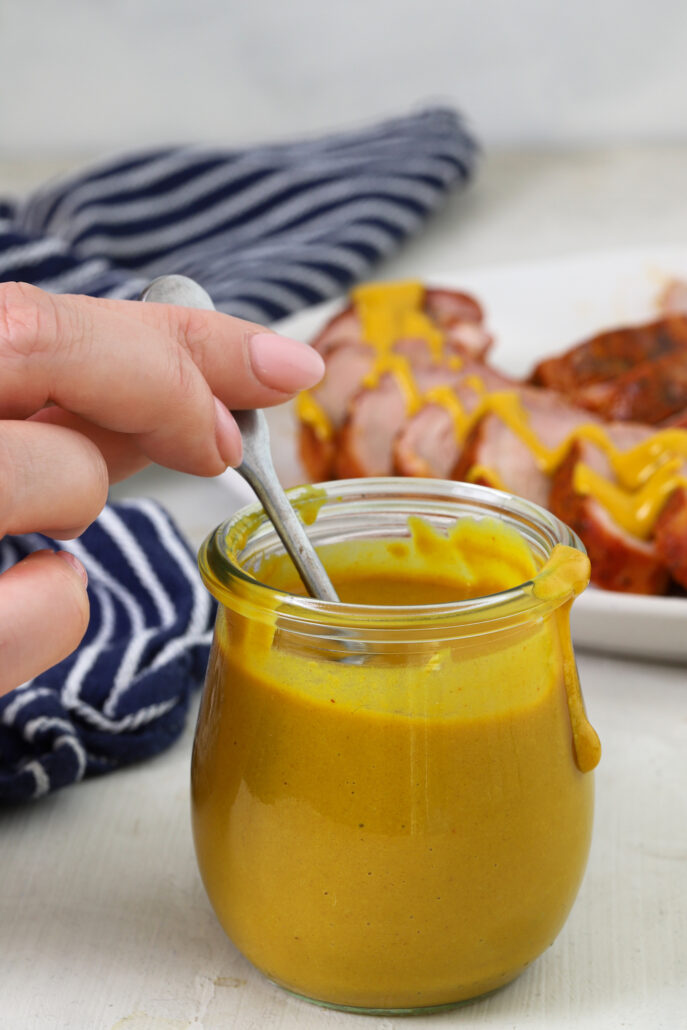 Skinnymixer's Carolina Gold Sauce Thermomix recipe is exclusive to the cookbook SkinnyBarbecue.
Carolina Gold is a new sauce I hadn't heard of until Grant Neal introduced me to it.
It's the most pimped up, deliciously tangy mustard sauce ever! I looooove it on steak but the new Carolina Gold & Honey Pork Fillet recipe in SkinnyBarbecue blew. my. mind!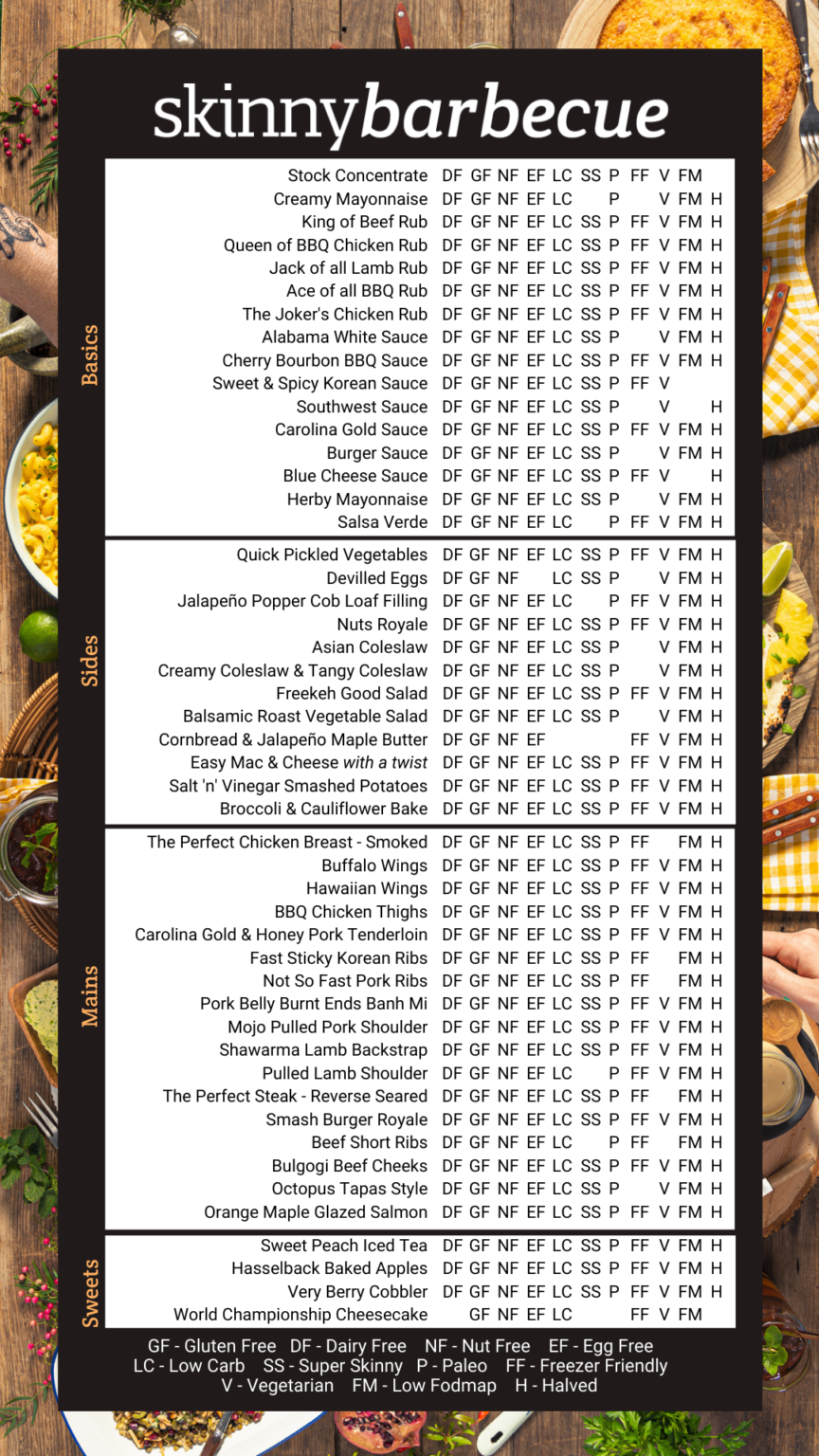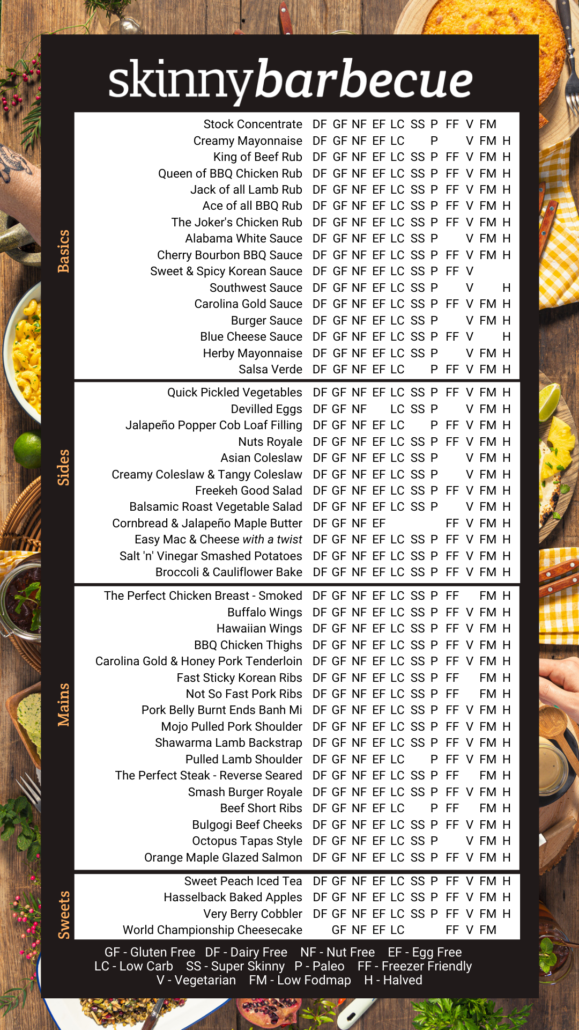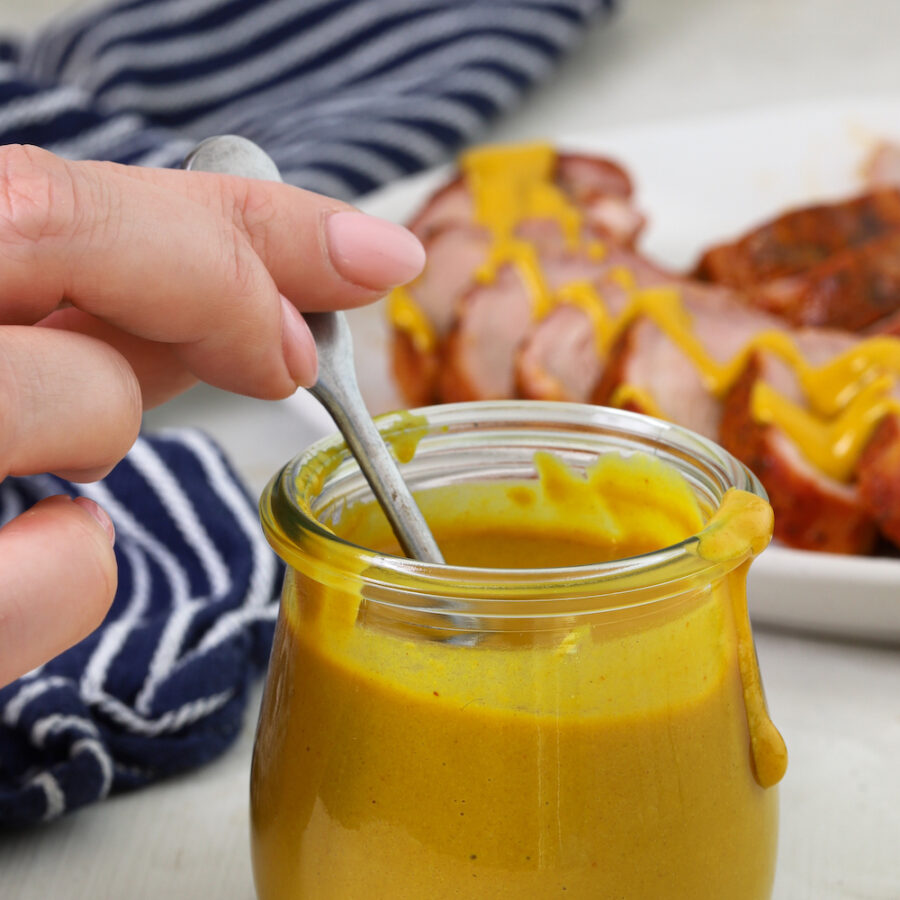 Print
SMBBQ: Carolina Gold Sauce
Ingredients
French's Classic Yellow Mustard

this one is truly the best!

maple syrup

apple cider vinegar

tomato paste

Worcestershire sauce

garlic powder

cayenne pepper
Instructions
This recipe is exclusive to the SkinnyBarbecue Cookbook
Pin this Thermomix sauce recipe for later!