Skinnymixer's Hawaiian Wings feature in the Thermomix Cookbook SkinnyBarbecue – available now from the Skinnymixers Shop.
I think the Hawaiian Chicken Wings are one of my favourite recipes in SkinnyBarbecue.
They team up beautifully with the Pickled Pineapple Salsa (recipe is on the Quick Pickled Vegetables recipe).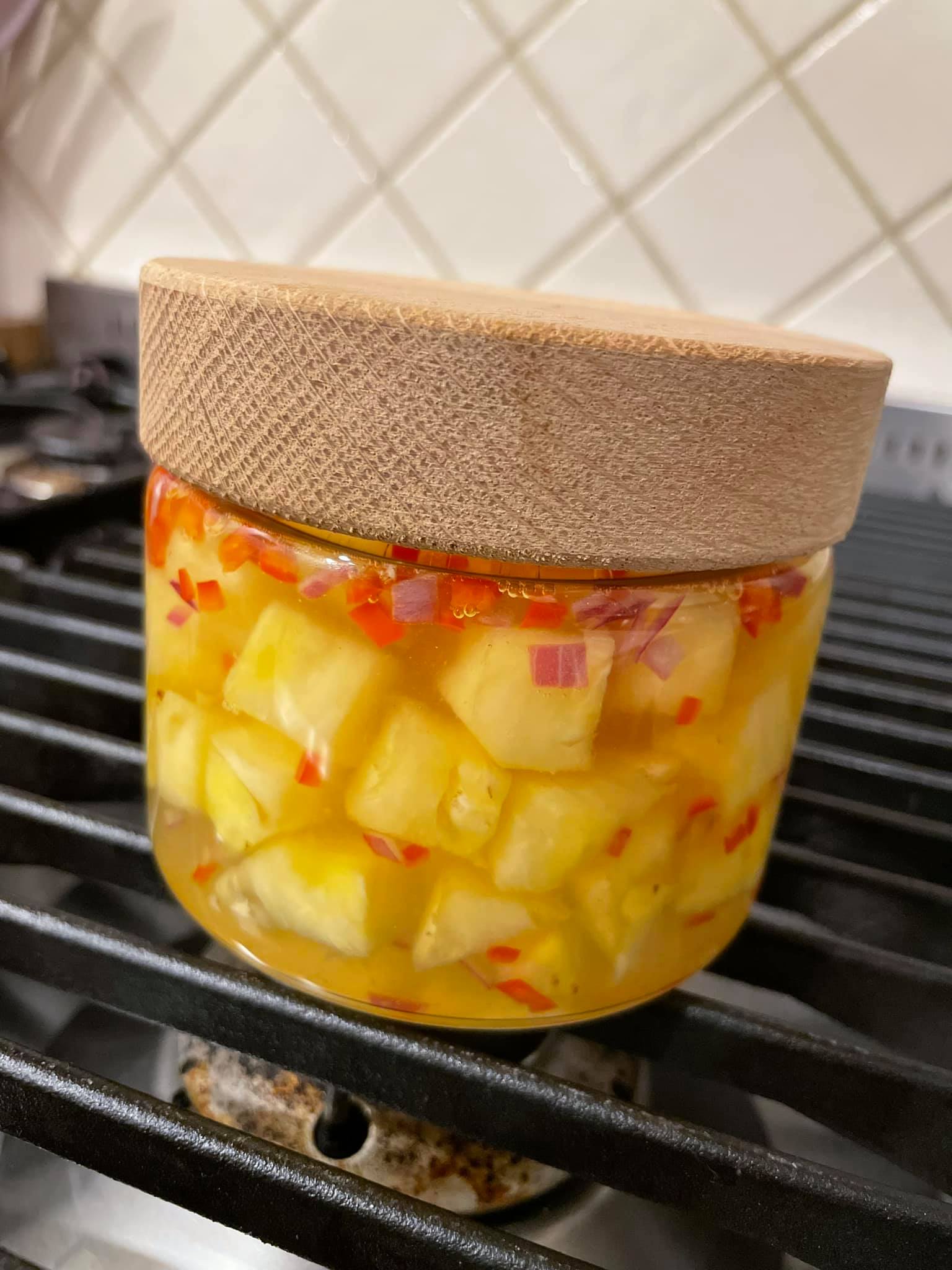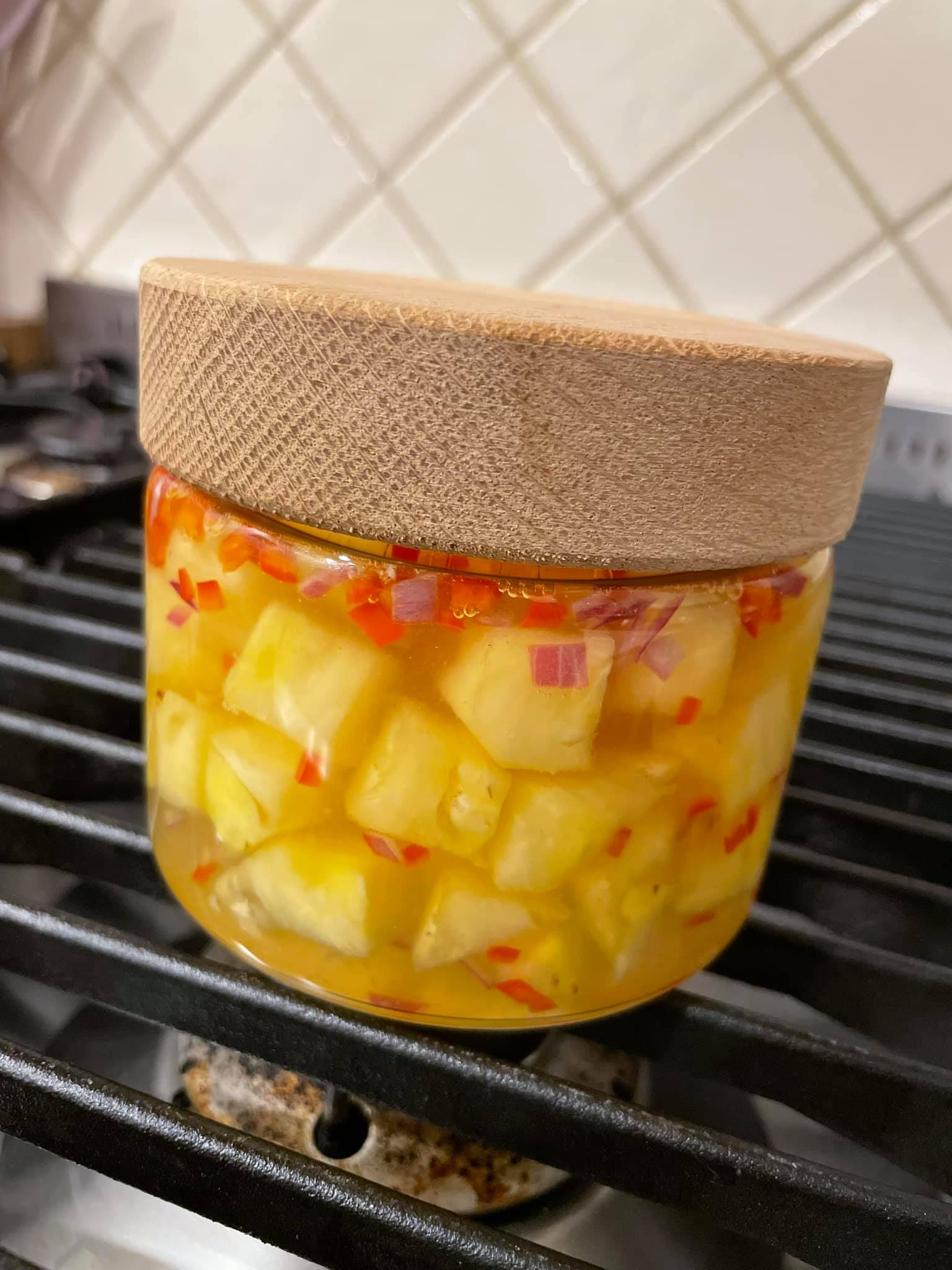 Don't be scared of the Frank's Hot Sauce in the recipe, they aren't super spicy and we also include tips on how to make them sweeter/less spicy.
If you don't have a barbecue or smoker, this recipe works perfectly in the air fryer and oven also.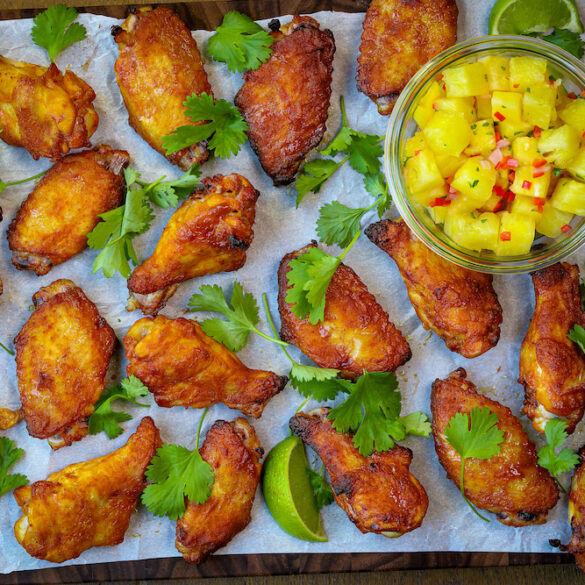 Print
SMBBQ: Hawaiian Wings
Ingredients
chicken nibbles

wings separated

ginger

garlic

tin

pineapple pieces in juice

Frank's Original Hot Sauce

pineapple juice

light soy sauce

coconut sugar or brown sugar

Worcestershire sauce

Ace of all BBQ Rub
Instructions
This recipe is exclusive to the cookbook SkinnyBarbecue
Pin this Thermomix + Barbecue Recipe for later: