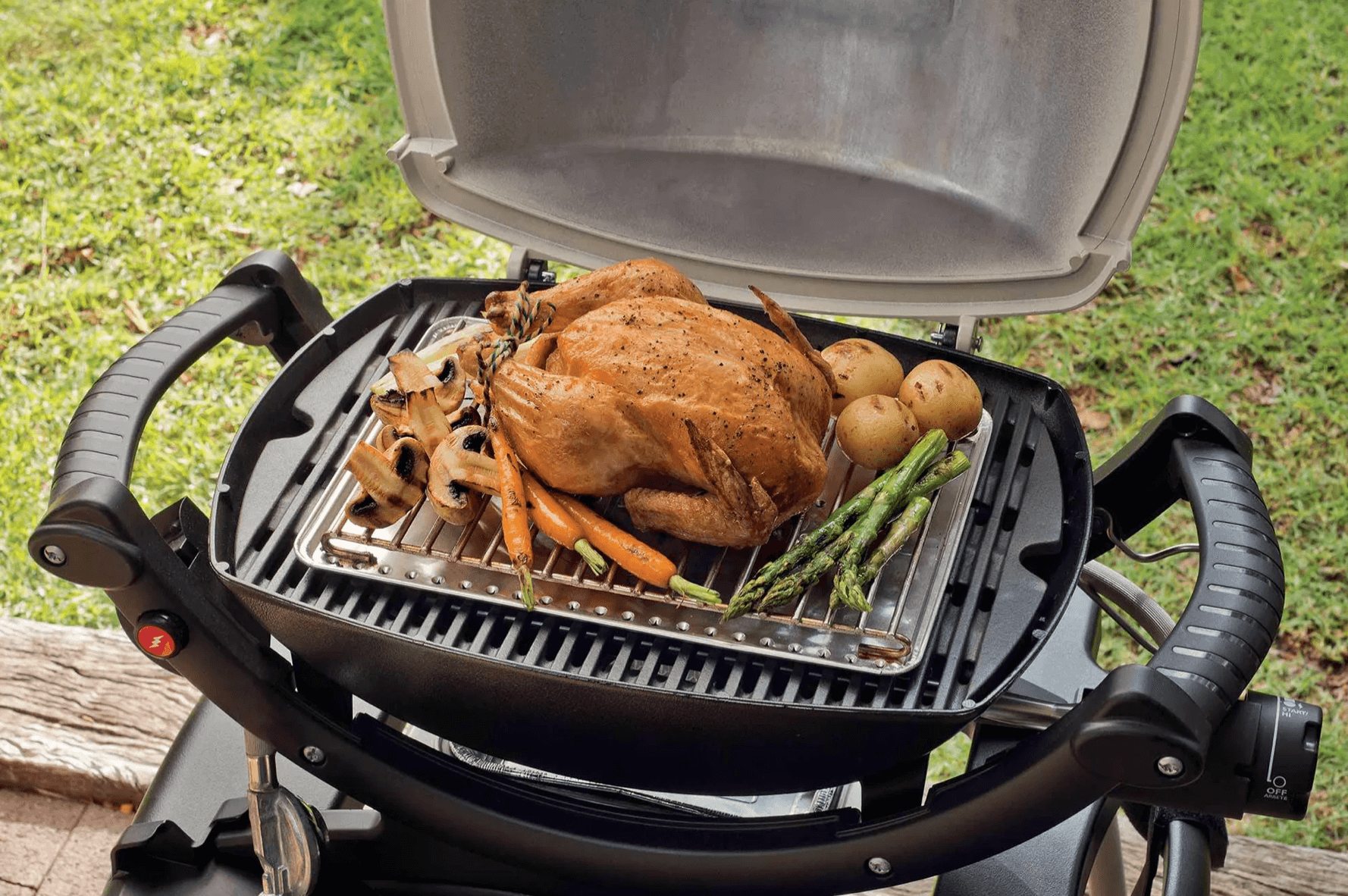 Indirect grilling is a barbecue cooking technique in which the food is placed to the side of or above the heat source instead of directly over the flame as is more common. This can be achieved by igniting only some burners on a gas barbecue or by piling coals to one side of a charcoal pit. (Wikipedia)

It really doesn't matter what type of barbecue you have as long as it has a hood or cover to maintain temperature.
The name comes from the desire to avoid drying meat out and also allowing certain cuts time to cook appropriately.
Typically employed when we are doing larger cuts like lamb shoulder, pork shoulder or beef ribs. No matter what kind of grill you have, you can easily set it up for indirect grilling. Gas grills typically have multiple burners. You want to have the burner furthest away from the meat to be creating the heat. Then adjust it until you reach the desired temp.
In Weber Q style gas barbecues turn the inner ring off and raise the meat via a high stainless rack or shelf to avoid over heating the meat. With charcoal its the same concept, just enough charcoal to reach the desired heat and only on the opposite side of the meat, hence the name indirect.
Remember it's all about maintaining the temperature of the barbecue or oven.
With small portable gas barbecues, you can buy a roasting trivet to raise your meat away from the direct heat.
This is also refers to using deflection plates or barriers to the flames or charcoal in kettle smokers: e.g.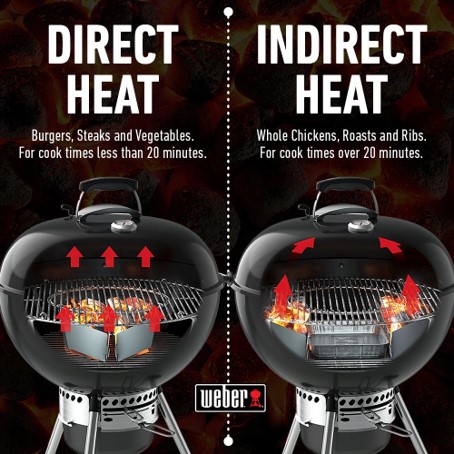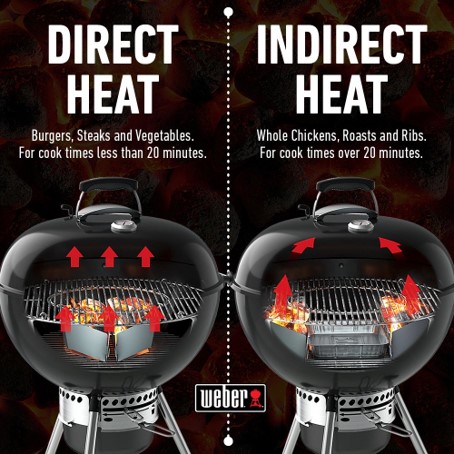 Here are some popular brands instructions on indirect cooking:
Weber: https://www.weber.com/NZ/en/grill-skills/mastering-gas/weber-q-range/indirect-heat-on-a-weber-q/weber-1527430.html
Everdure: https://everdurebyheston.com.au/product/force-bbq/
Beefeater: https://www.appliancesonline.com.au/public/manuals/Beefeater-BS19340-Signature-3000S-4-Burner-Mobile-LPG-BBQ-User-Manual.pdf
A massive thanks to Grant Neal our resident Pitmaster for helping explain Indirect Cooking on the Barbecue.