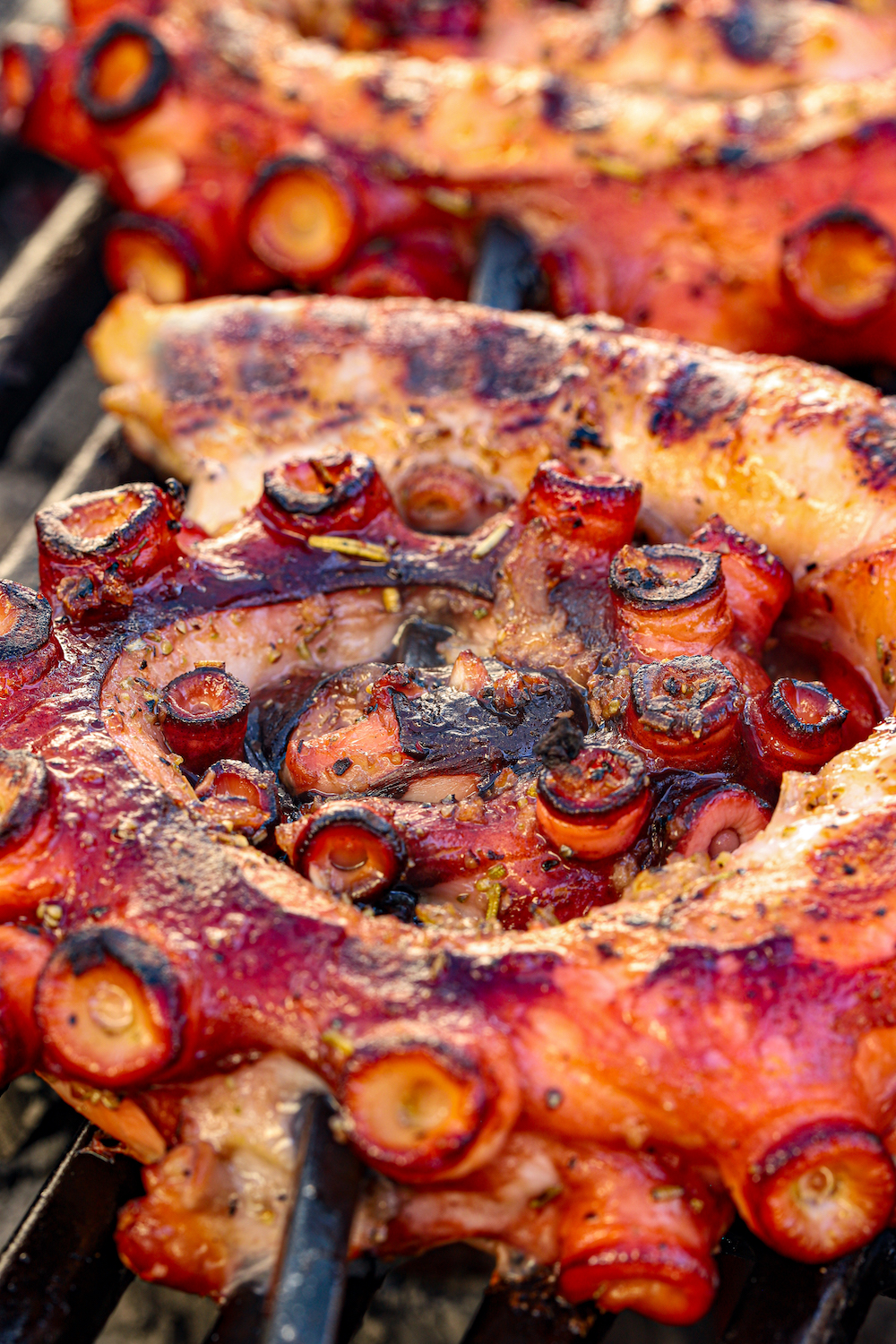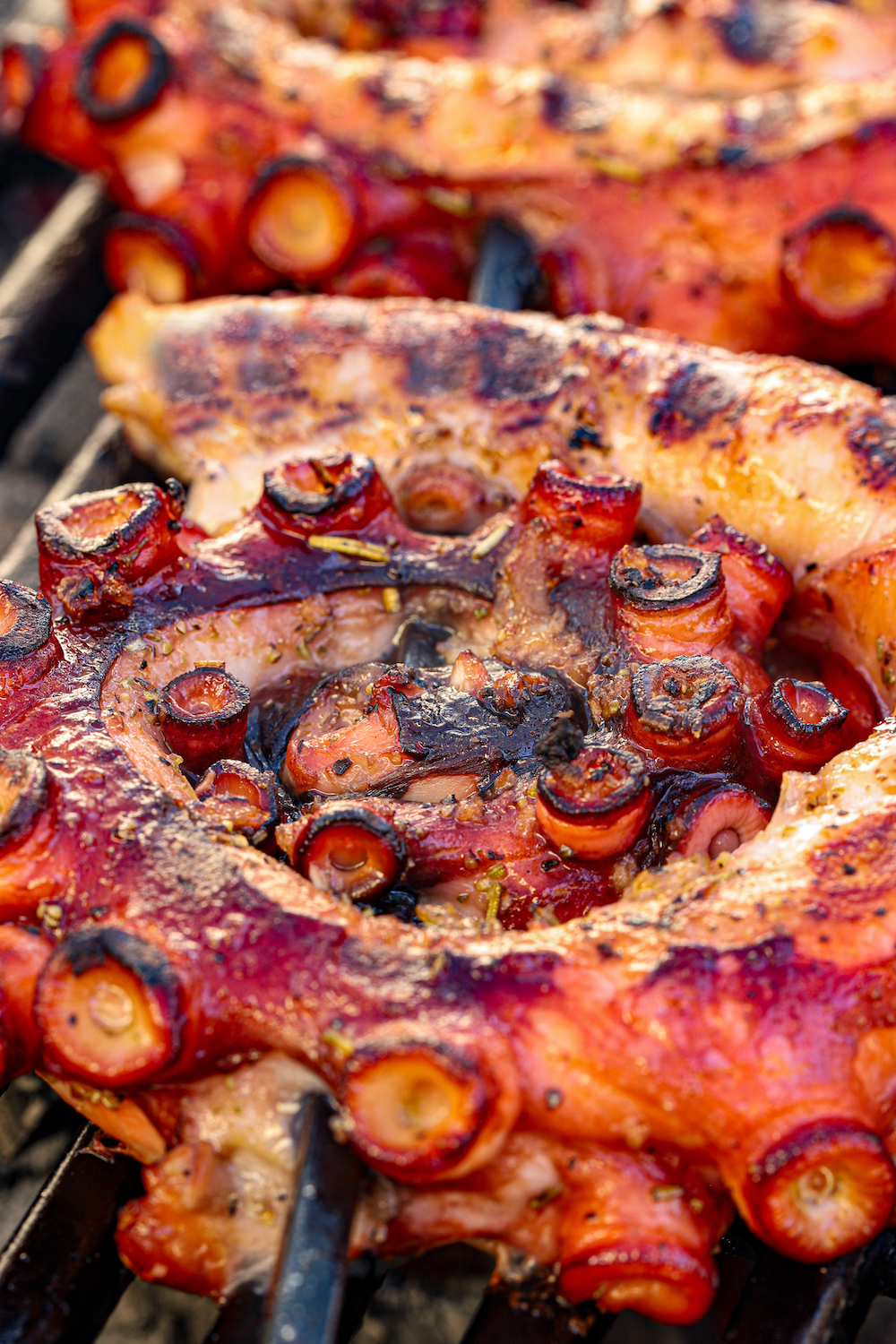 The Costa Brava was living up to its name – the Rugged Coast! They had been at sea for weeks now and had their sights set firmly on terra firma and the warm embrace of loved ones and as much Rioja
as they could afford and consume!
But they had one more hurdle, one more requirement to fulfil, one last box to check. Their beautifully coloured jabega boat rocked mercilessly in the shallow waters and multiply rope lines ran from the port and starboard side, tied to men below the surface for safety!
One appears from the depth the water with burst! Air gasping and the salty water running from his long hair and beard as he exclaims "Ellos están aquí! ¡El pulpo!" – "They are here! The Octopus!"
The boat cheers and one by one the Spanish divers appear with the eight legged gold from their shallow rock hides. Homewood bound they discuss the joy at seeing family and red wine again but now they have
Octopus Tapas Style
on their minds!
Helpful Octopus Preparation Tips: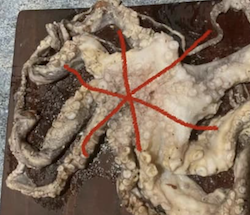 remove the membrane /peel the skin prior to marinating. It isn't necessary but helps the marinade penetrate the meat.
When sectioning the octopus tentacles, slice through the body like a cake – so they are long individual pieces
Using the smaller octopus, you can leave them whole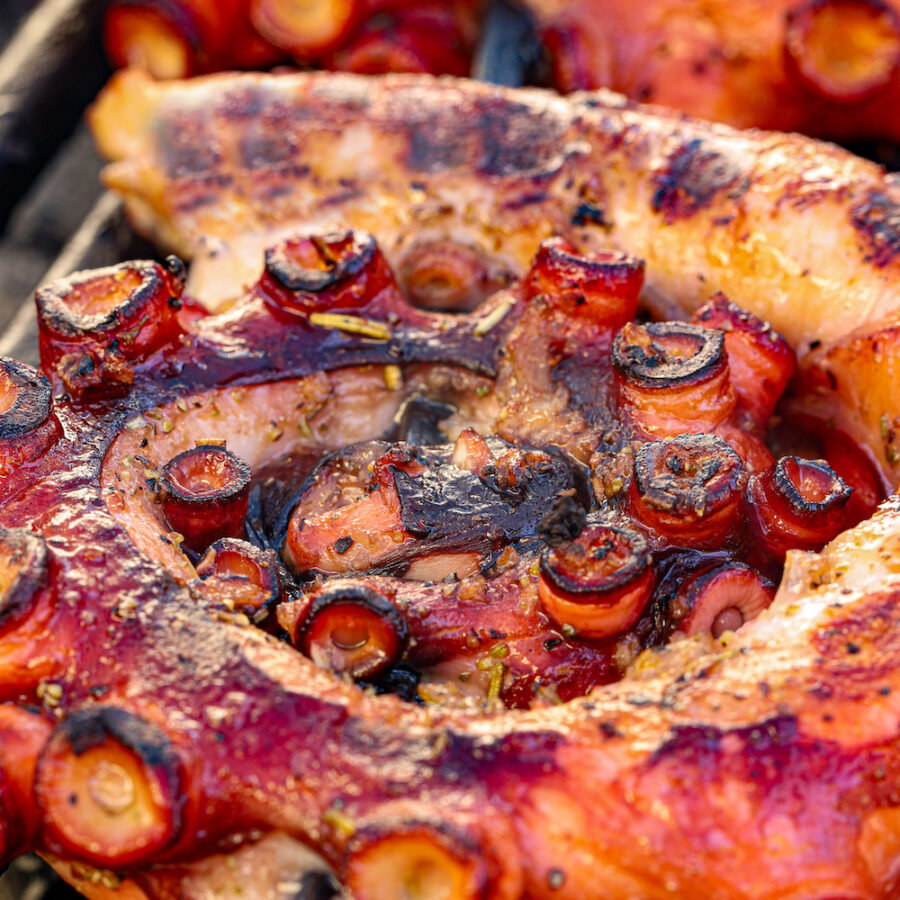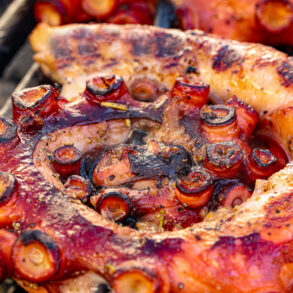 Print
SMBBQ: Octopus Tapas Style
Ingredients
garlic

fresh rosemary

raspberry vinegar

or red wine vinegar

limes

sea salt flakes or kosher salt

octopus
Instructions
This recipe is exclusive to the cookbook SkinnyBarbecue
Pin this recipe for later: