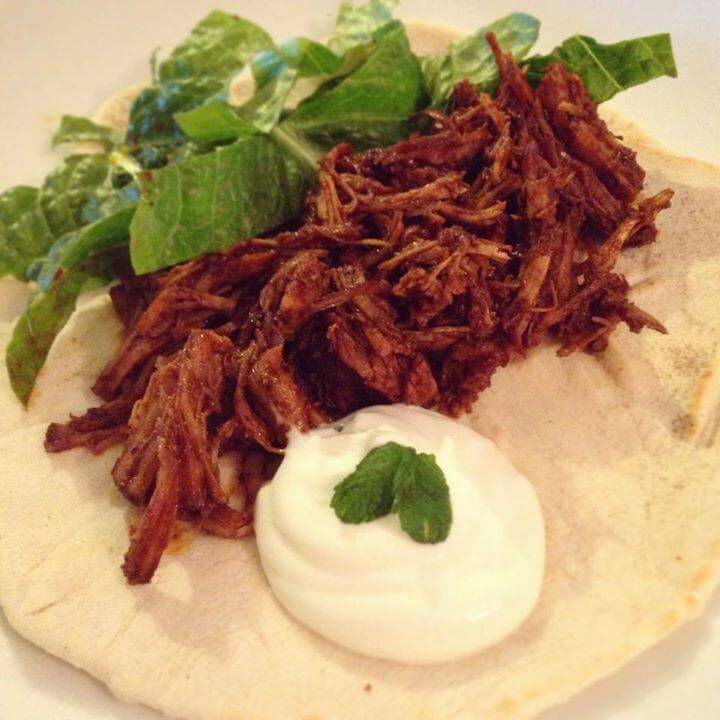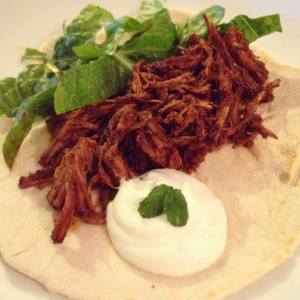 skinnymixer's Mexican Slow Cooked Pulled Pork
** this recipe should be prepared 24 hours in advance for marinading and then needs around 8 hours cooking time in the slow cooker**
Ingredients
Dry rub
2 tbsp sweet paprika
2 tbsp chipotle powder / OR. smoked paprika
1 Tbsp coconut sugar / OR. rapadura / OR. brown sugar
2 teaspoons ground cumin
2 teaspoon dried oregano flakes
2 teaspoon onion powder
2 teaspoon garlic powder
⅛ teaspoon cinnamon
⅛ teaspoon cayenne pepper
½ tbsp salt

Roast
1.5kg or 3.3 lb pork shoulder, fat removed (keep it and turn it into crackling to serve on the side ;))
2 Tbsp macadamia or olive oil
Instructions
Slow Cooker Method
Add dry rub ingredients to mixer bowl, mill for 10 sec/speed 8. Pour in to your slow cooker bowl if your bowl is removable and able to go in the fridge. Otherwise just put it in a large bowl.
Remove any butcher string and excess fat from pork roast and pat dry with a paper towel.
Put your pork in the slow cooker bowl and cover liberally with the dry spice rub. Dont throw away any excess just keep it in the bottom of the bowl.
Refrigerate covered over night or atleast 1 hour.
Heat oil up in a large frying pan to medium heat. Take roast out of bowl, leaving excess dry spice rub behind. Brown all sides of the roast.
Return roast to the slow cooker bowl, and cook on low for 8 hours.
Once roast is tender, remove from slow cooker and chop roughly. Return to slow cooker bowl with retained juices and shred with two forks, mix well and serve.
Oven Method
Follow above steps 1 - 5 to marinate and brown the meat
Preheat oven to 150 °C or 300°F fan forced
Cover roast with two layers of baking paper and a layer of alfoil and bake for 6 hours or until tender.
Once roast is tender, remove from oven and let the meat rest for 10 minutes. Shred with two forks, mix well and serve.
Nutrition Information
Serving size:
130g
Calories:
229
Fat:
9.3g
Saturated fat:
2.3g
Carbohydrates:
5.6g
Sugar:
3.2g
Sodium:
907mg
Protein:
29.8g