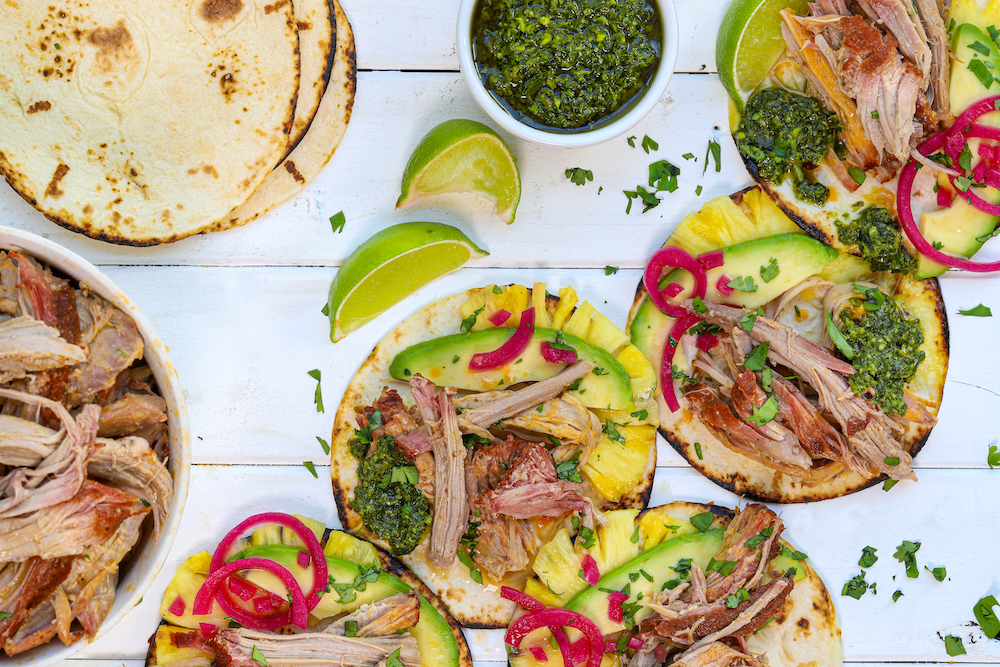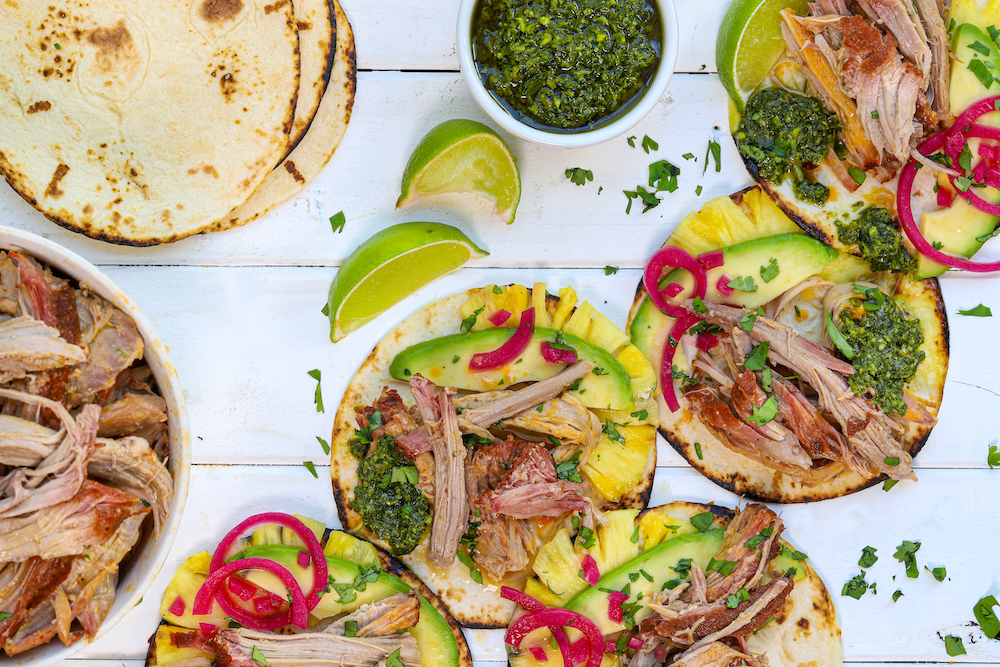 Skinnymixer's Mojo Pulled Pork Shoulder features in the Thermomix + Barbecue Cookbook SkinnyBarbecue.
The Mojo Pulled Pork Shoulder makes the most incredible Mojo Pork Street Tacos.
To make the Mojo Pork Street Tacos…
Cook the delicious Mojo Pulled Pork Shoulder from SkinnyBarbecue
Make some pickled pineapple using the Quick Pickled Vegetable recipe – fresh pineapple & white vinegar.
Topped with fresh avocado, pickled red onion, fresh squeeze of lime juice and the punchy Salsa Verde.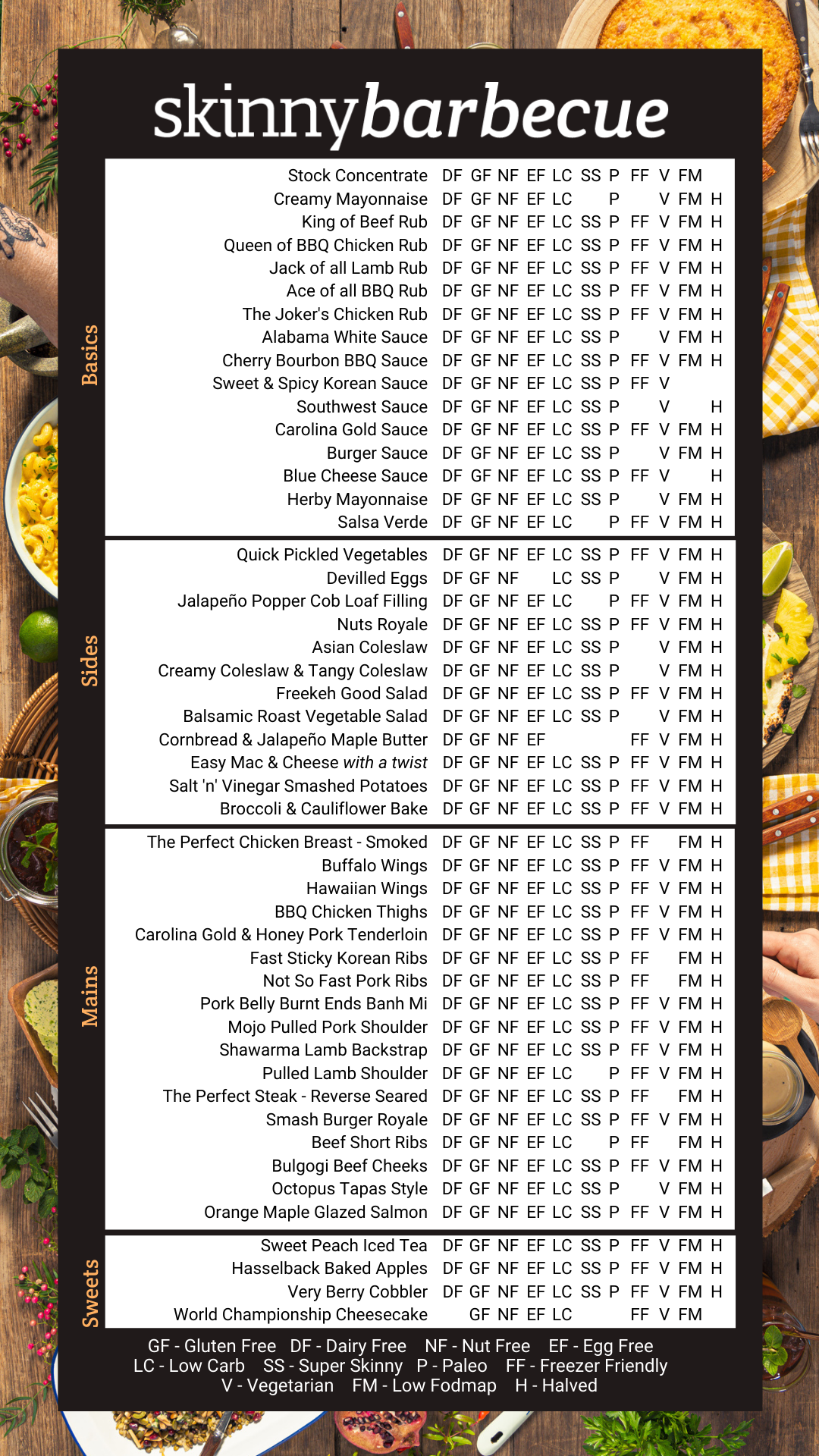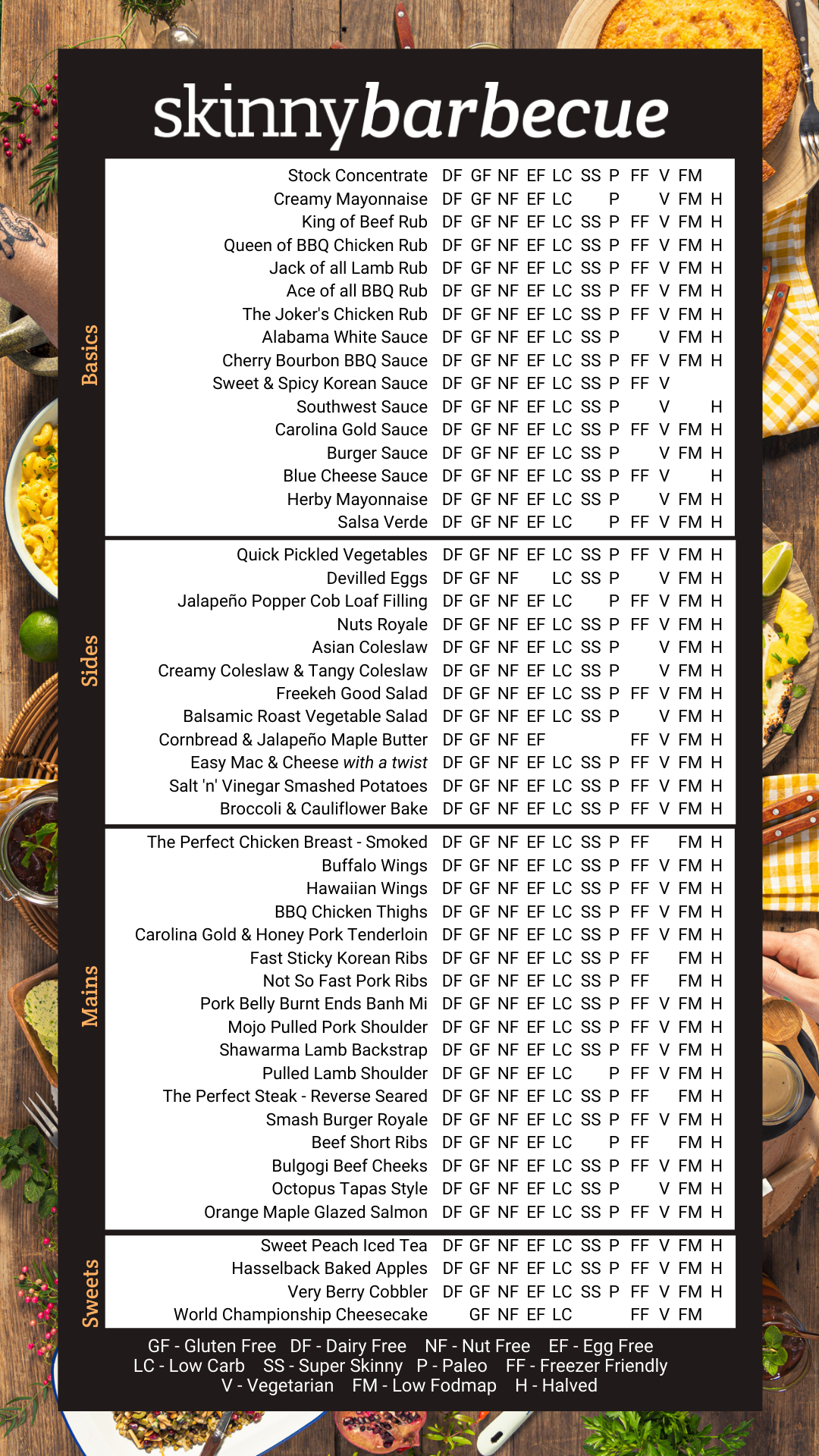 This recipe can be cooked in your barbecue, smoker, oven or slow cooker.
We even have a delicious jackfruit variation for the vegetarians.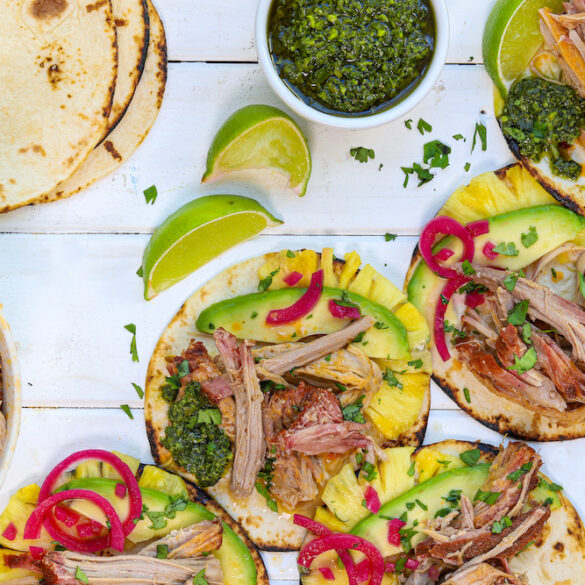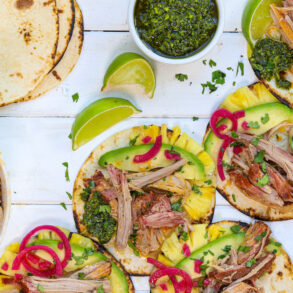 Print
SMBBQ: Mojo Pulled Pork Shoulder
Ingredients
2

kg

pork shoulder

Boston Butt cut preferred

American Mustard

I use French's Classic Yellow Mustard !

Ace of all BBQ Rub

SkinnyBarbecue

garlic

limes

orange juice

coconut sugar or brown sugar
Instructions
This recipe is exclusive to the Thermomix Cookbook SkinnyBarbecue
Pin this Thermomix recipe for later: