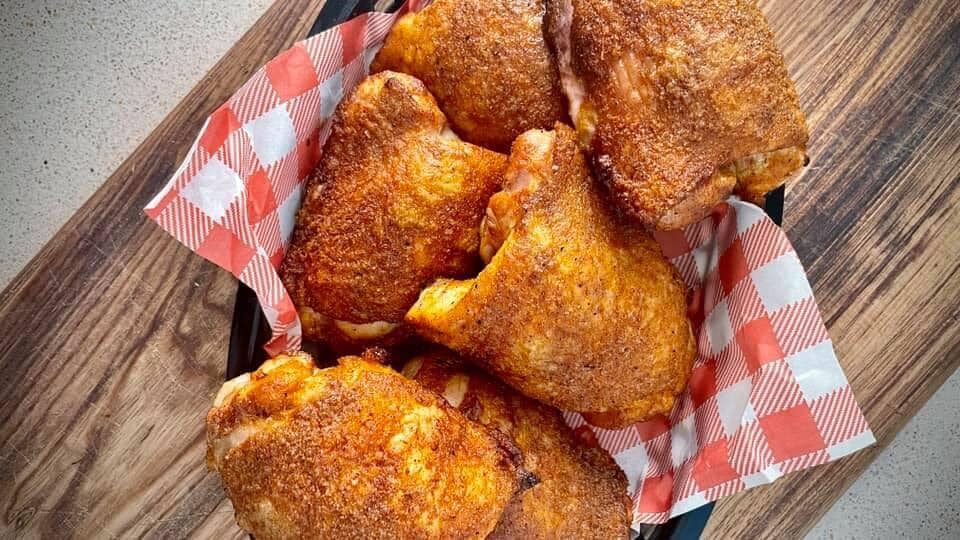 In the words of Grant Neal from The Smoking Joint…
"Introducing the Queen of BBQ Chicken Rub from the cookbook 'SkinnyBarbecue'– This Queen has taken my heart!
Having lived and breathed barbecue for X years, I have tried hundreds of different rubs world wide and when developing rubs with Nik for our new cookbook "SkinnyBarbecue", I discovered nothing beats making your own from scratch.
Standing in the development kitchen and thinking back to the kilos of fried chicken I ate while working in Malaysia, I wanted to replicate these flavours without the added preservatives, flavourings and fried food. Yep – that chicken is not fried !!
These incredible looking chicken thighs were cooked in the Traeger Ranger and we prepped by jaccarding skin as quite fatty but just layered in our the Queen of BBQ Chicken Rub.
If you need to top up your spice supplies, Grandma's Pantry has an amazing 'SkinnyBarbecue' Spice Pack to help you create all of these delicious Thermomix + BBQ recipes.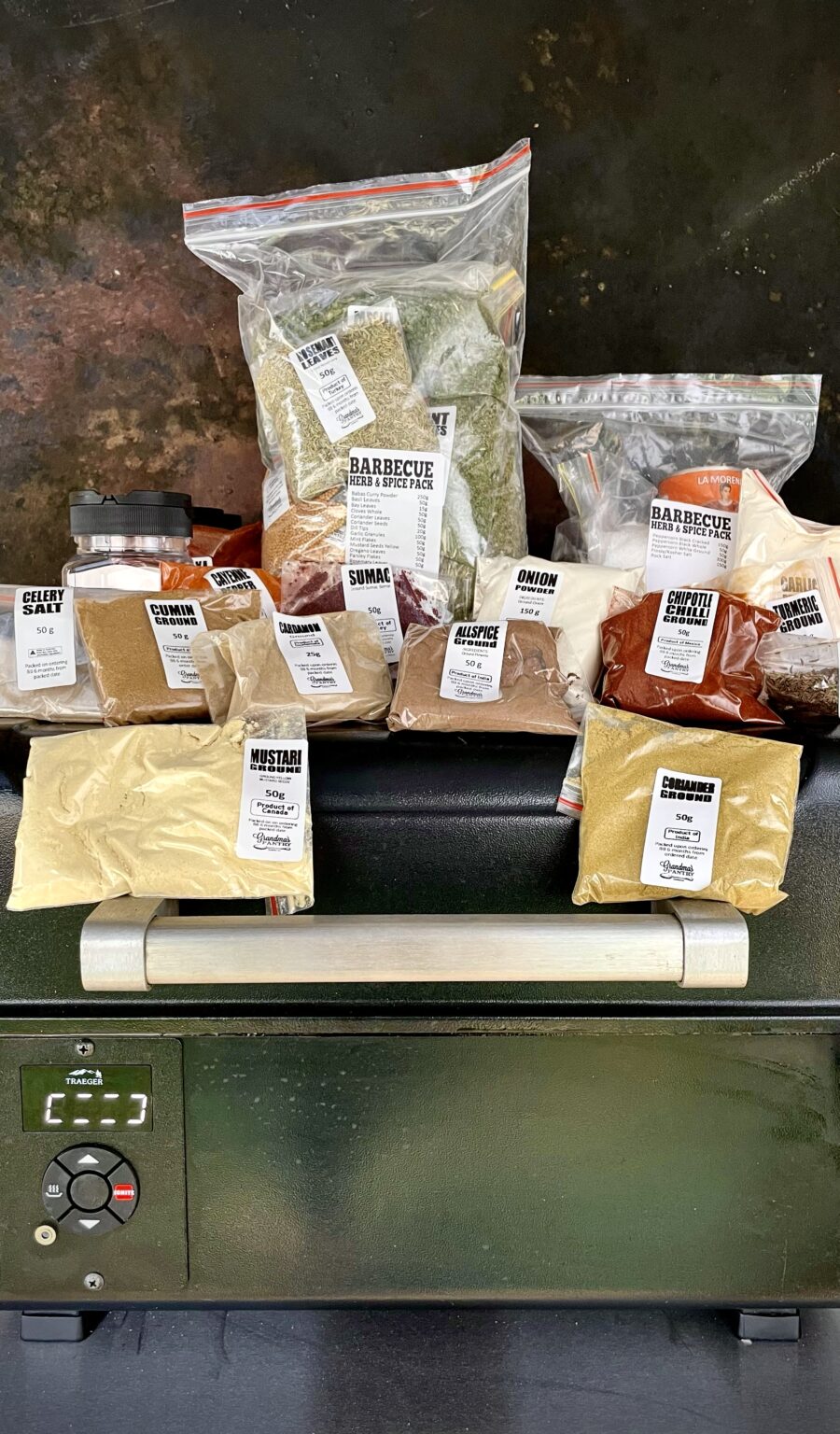 If you haven't seen the contents list from the NEW SkinnyBarbecue Cookbook – check it out below!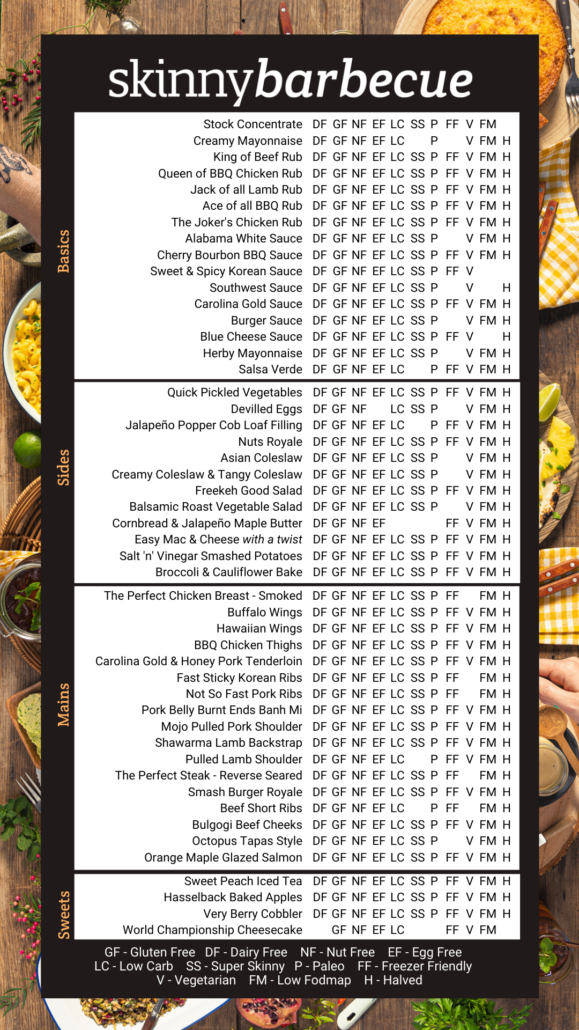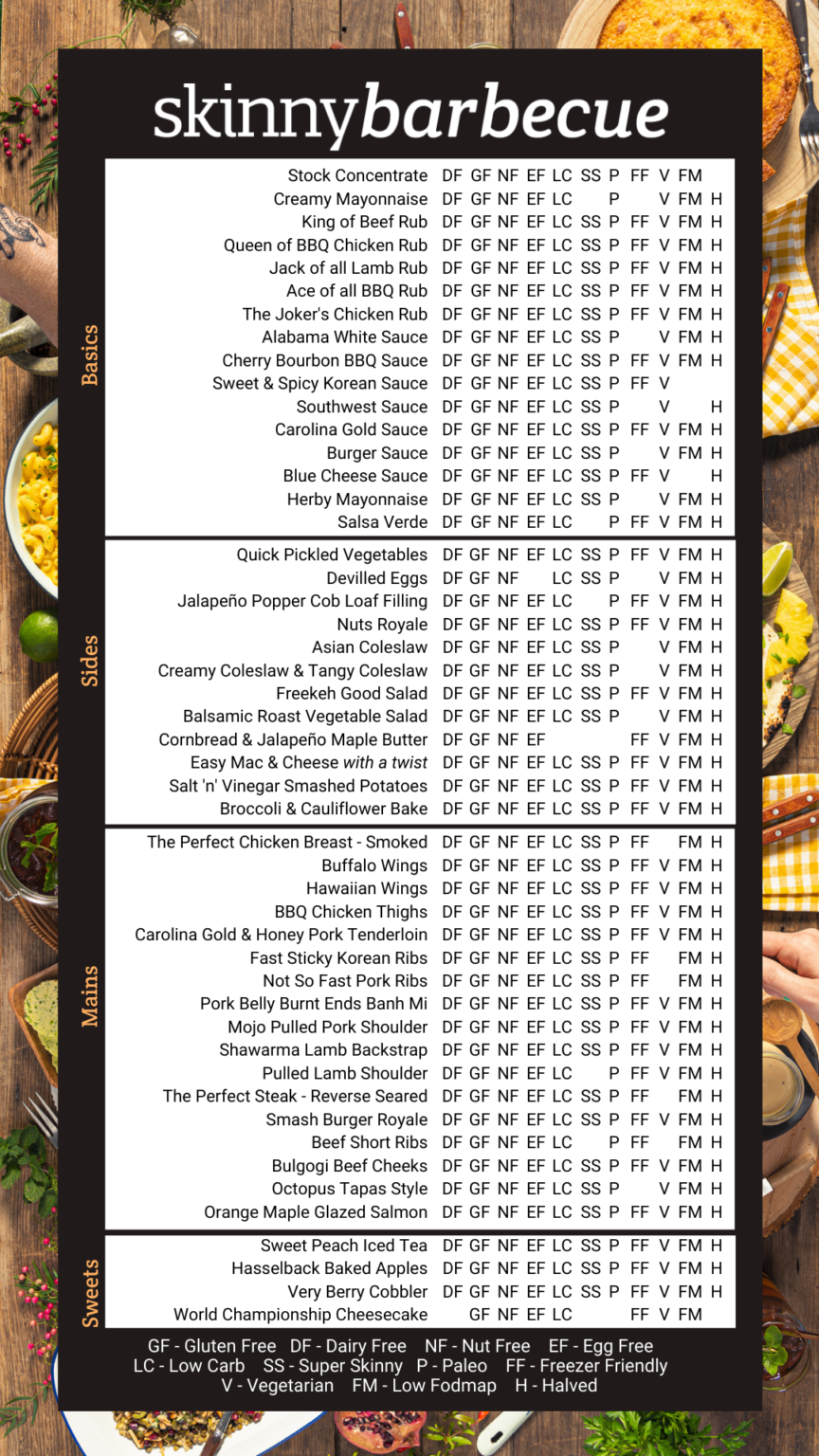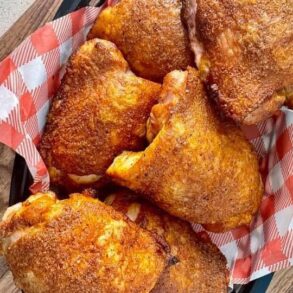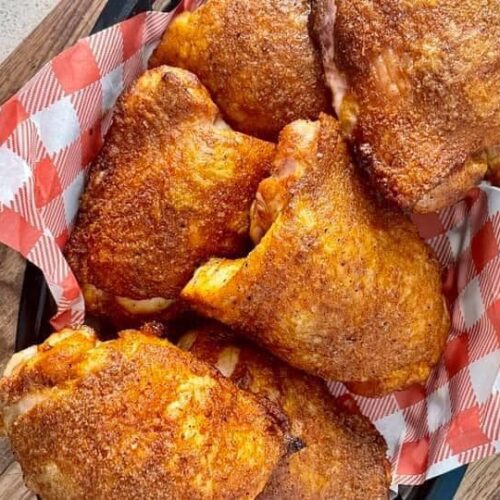 Print
SBBQ: Queen of BBQ Chicken Rub
Ingredients
Babas Malaysian Meat Curry Powder

sea salt flakes or kosher salt

(not table salt)

garlic powder

onion powder

coconut sugar

mustard powder

Mexican Chilli Powder

Masterfoods

turmeric powder
Instructions
This recipe is exclusive to SkinnyBarbecue cookbook - shop.skinnymixers.com