The Healthy Mix V features a new Basics section with 3 new Thermomix Spice Mixes – All Purpose, Cajun and Moroccan.

Keeping a batch of homemade Thermomix spice mixes in the freezer has many benefits; reducing your sodium and sugar intake, saving significant money, ensuring there are no fillers or additives and they just taste better!
I recommend using these spice mixes in any way your imagination will allow.
You can use them as a seasoning, quick marinade mixed with oil, on vegetables, or as a flavour base with 1-2 Tbsp per 500 g of meat.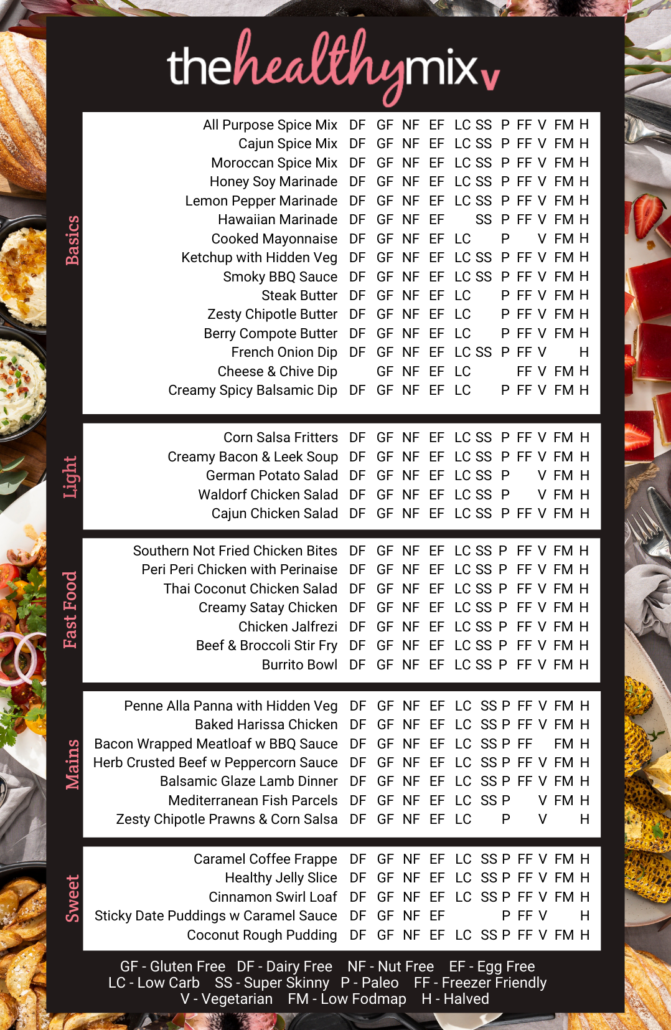 You will notice these Thermomix Spice Mix recipes call for 'Coarse Salt Flakes' or 'Coarse Black Pepper'.
They give a certain texture to the Spice Mix. If you are wanting to use ground salt or freshly ground black pepper, I recommend reducing the amount by approx. 30%.
Looking for other Spice Mixes?
You will find the Greek, Italian and Mexican Spice Mixes in The Healthy Mix I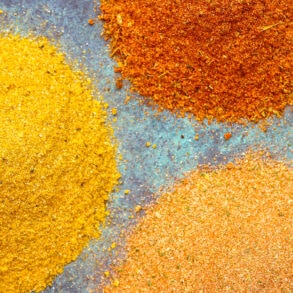 Print
THMV: Spice Mixes - All Purpose, Cajun & Moroccan
Ingredients
coarse salt flakes

I like Maldon

dried parsley

onion powder

garlic powder

sweet paprika

dried oregano leaves

celery seed or celery salt

dried rosemary

smoked paprika

coarse cracked black pepper

cayenne pepper

dried thyme

turmeric powder

coriander powder

cumin powder

ginger powder
Instructions
These recipes are exclusive to The Healthy Mix V - available from shop.skinnymixers.com
Pin these Thermomix Spice Mixes from The Healthy Mix V for later to remind you to do meal prep !