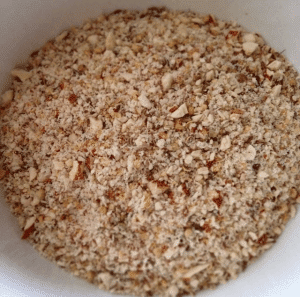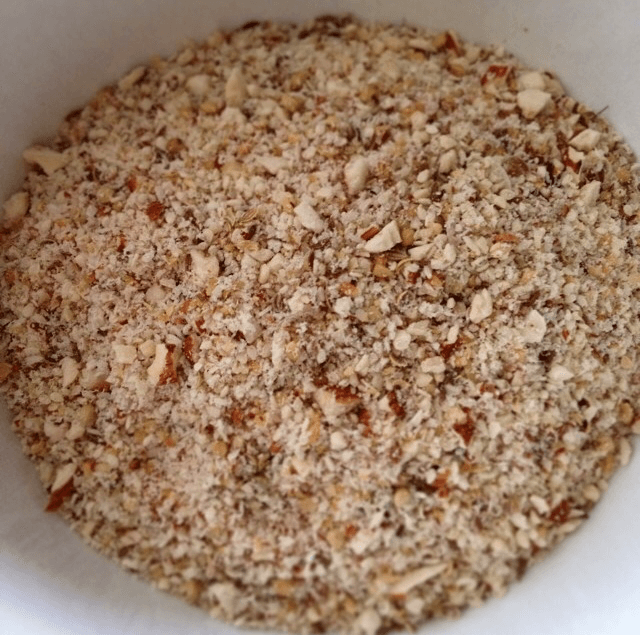 skinnymixer's Coconut Garlic Dukkah
skinnymixer's Coconut Garlic Dukkah
Ingredients
45 g | 1.6 oz sesame seeds
90 g | 3.2 oz raw almonds
20 g | 0.7 oz granulated garlic
25 g | 0.9 oz desiccated coconut
5 g | 0.2 oz cumin seeds whole
5 g | 0.2 oz coriander seeds whole
1 tsp ground sea salt
Instructions
Place sesame, almonds, garlic, cumin, coconut and coriander into mixer bowl.
Cook 8 min/100°C or 212°F/speed 1/MC off.
Take lid off and cool completely.
Add salt & return lid to the mixer bowl. Pulse turbo once or twice.
Notes
Use to crust meats and veggies for a paleo crumb.
Store in freezer so it lasts longer.
Use kitchen scales to measure your dried spices.
Increase garlic to 40 g or 1.4 oz if you like a strong garlic taste 🙂
Nutrition Information
Serving size:
25g
Calories:
140
Fat:
11.9g
Saturated fat:
2.5g
Carbohydrates:
2.7g
Sugar:
1.5g
Sodium:
180mg
Protein:
4.4g
Comments from Michael
So, this is actually my recipe. That is all. Hope you love it!