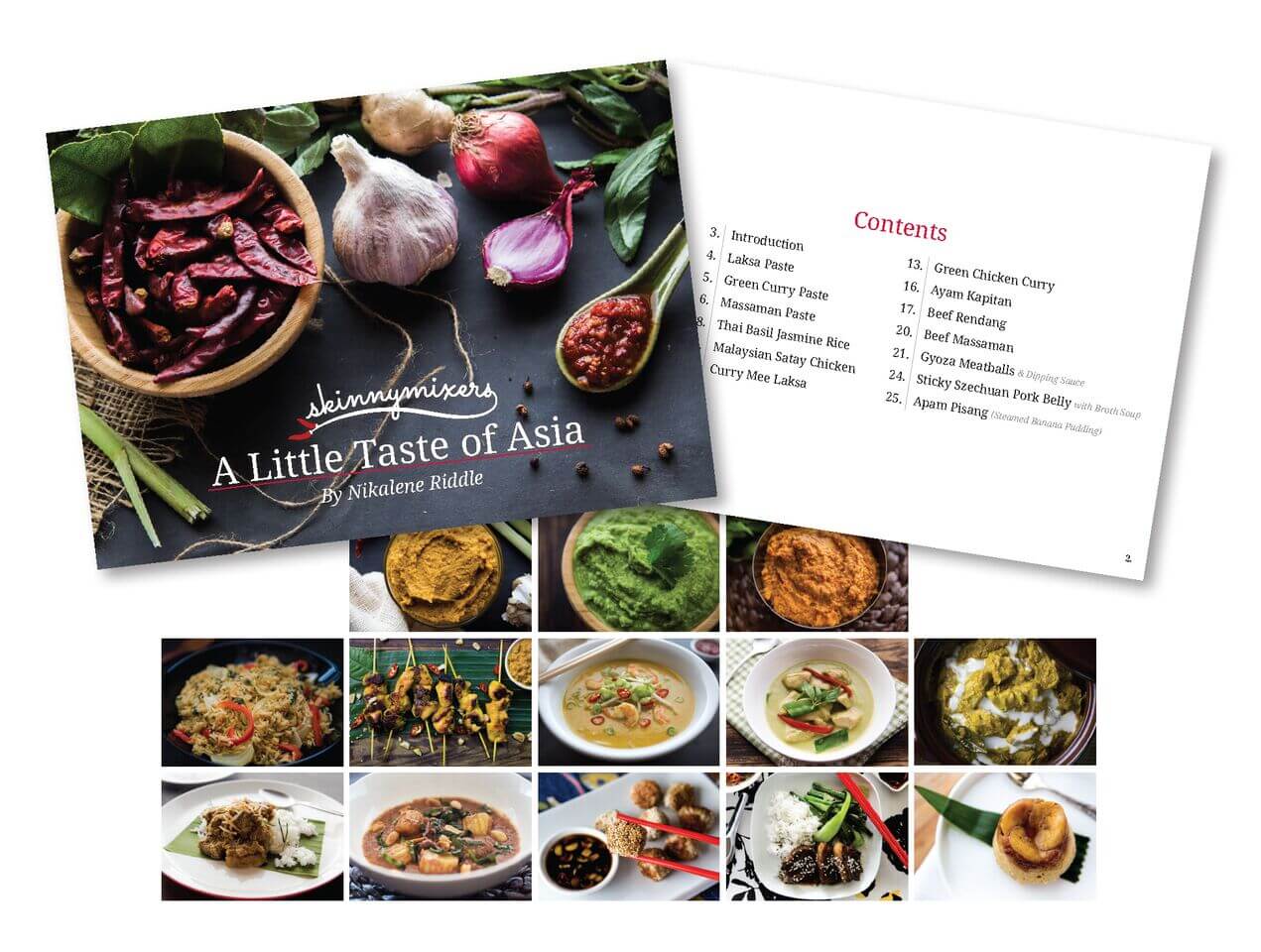 Get your hands on A Little Taste of Asia!
My second cookbook is now available! Only $16.50 AUD (inc. GST with free shipping), which includes a free digital e-book. International orders accepted, additional shipping charges will apply.
About the book:
A mini cookbook collection of 13 recipes, highlighting the depth and complexity of authentic Asian cuisine, with the ease of thermal cooking. Extensively tested in all Thermal Cooker brands, with step by step instructions that will guide you through producing mouth-watering meals.
Full colour photographs are provided for each recipe, with stunning A5 off-set printing on high quality stock. Those who wish to reprint with larger font can do so with the complimentary digital PDF copy.
Vegetarian variations are provided for 7 of the recipes, as well as low carb and alternative meat variations.
All recipes are gluten free, grain free, dairy free, soy free and refined sugar free.
Full nutritional information, including calories per serve, are provided for each recipe.
About ALToA:
We have once again included a special discount code for consultants and anyone who wants to buy 5 or more books, simply enter the code SM15 to receive 15% off.
Thank you for your support and I hope you all love the book!
Love Nik xx