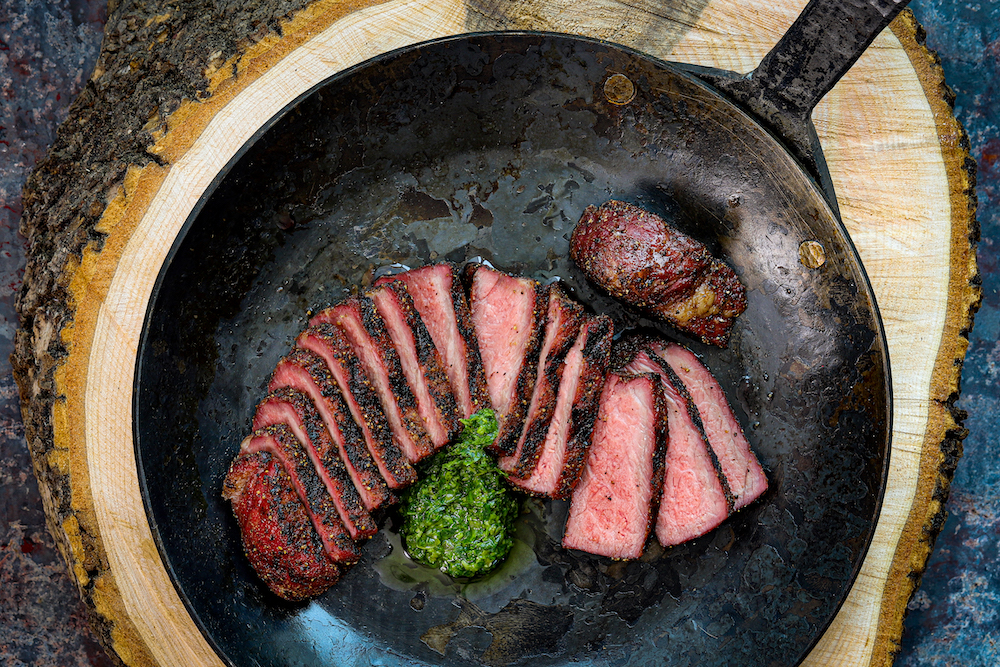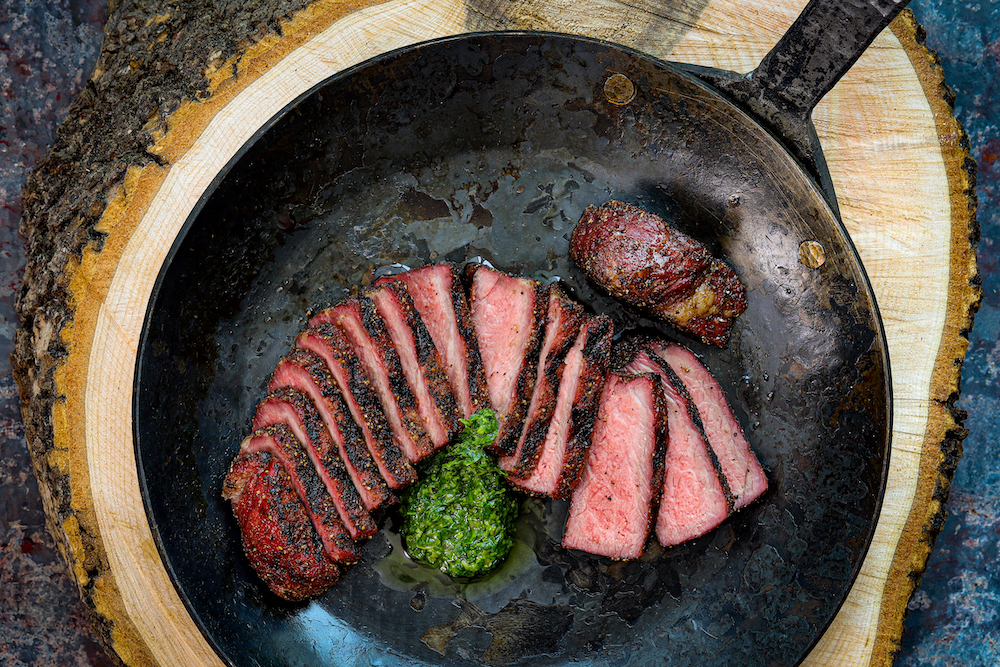 Finally everyone can enjoy
The Perfect Steak – Reverse Seared
, exclusive to the
SkinnyBarbecue
cookbook.
For the last year, Grant Neal from
The Smoking Joint
has been helping me master the Barbecue and I have to admit that learning how to cook 'The Perfect Steak – Reverse Seared' has truly been life-changing.
Unfortunately this recipe needs to come with a WARNING…
You will never be able to enjoy eating steak at a restaurant again… it just isn't the same after mastering this cooking technique!
BUT it means you can enjoy a perfectly cooked steak anytime you like.
This recipe uses The King of Beef Rub from SkinnyBarbecue to enhance the flavours of the meat and season perfectly.
Making your own rubs truly makes the difference in flavour and it means you have complete control over what goes into it. You will find many of the commercial barbecue rubs are full of sugar and MSG.
This recipe can be used for 1 or more steaks, just season as many as you need and follow the cooking instructions in the cookbook.
SkinnyBarbecue Philly Cheesesteak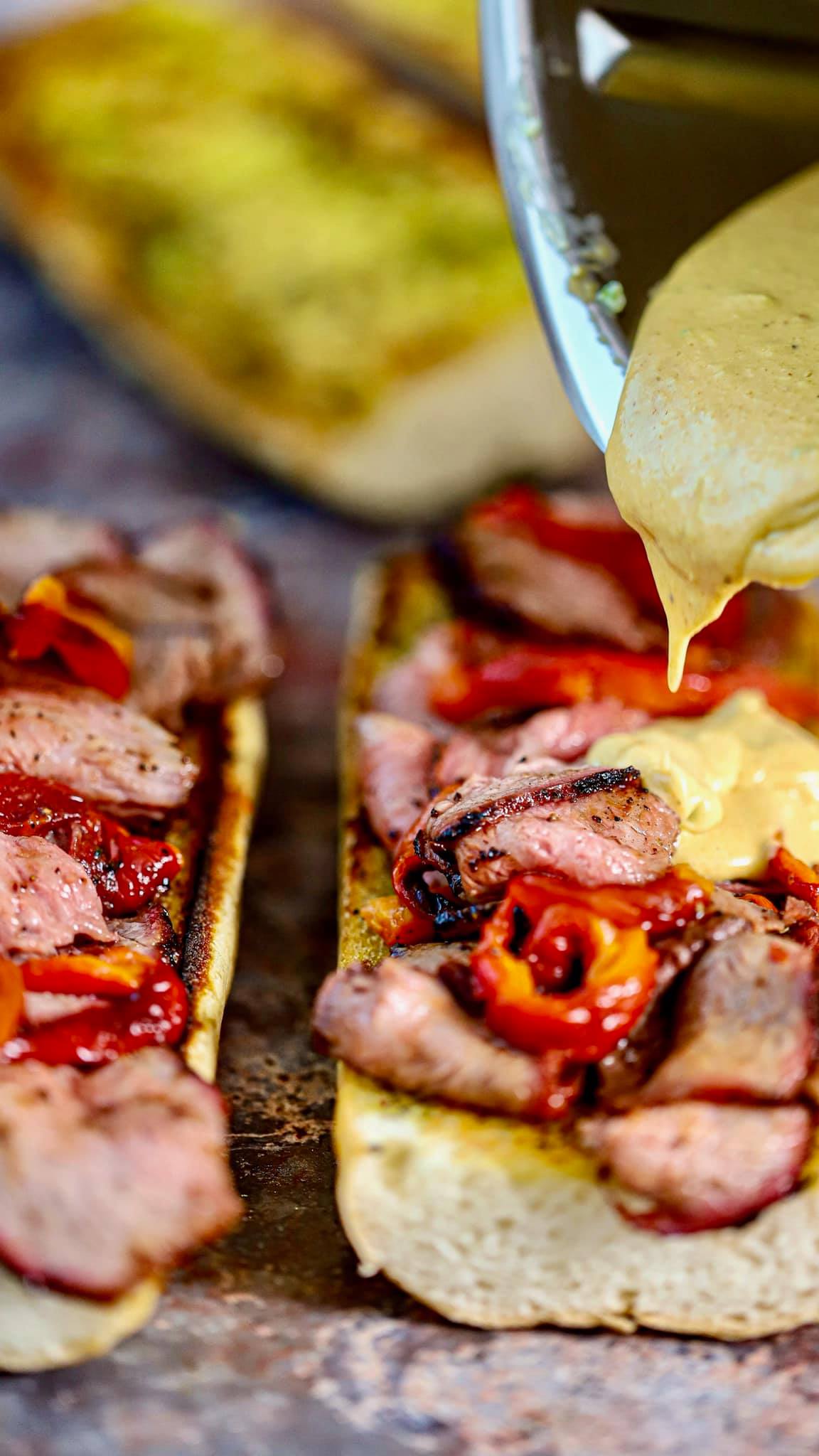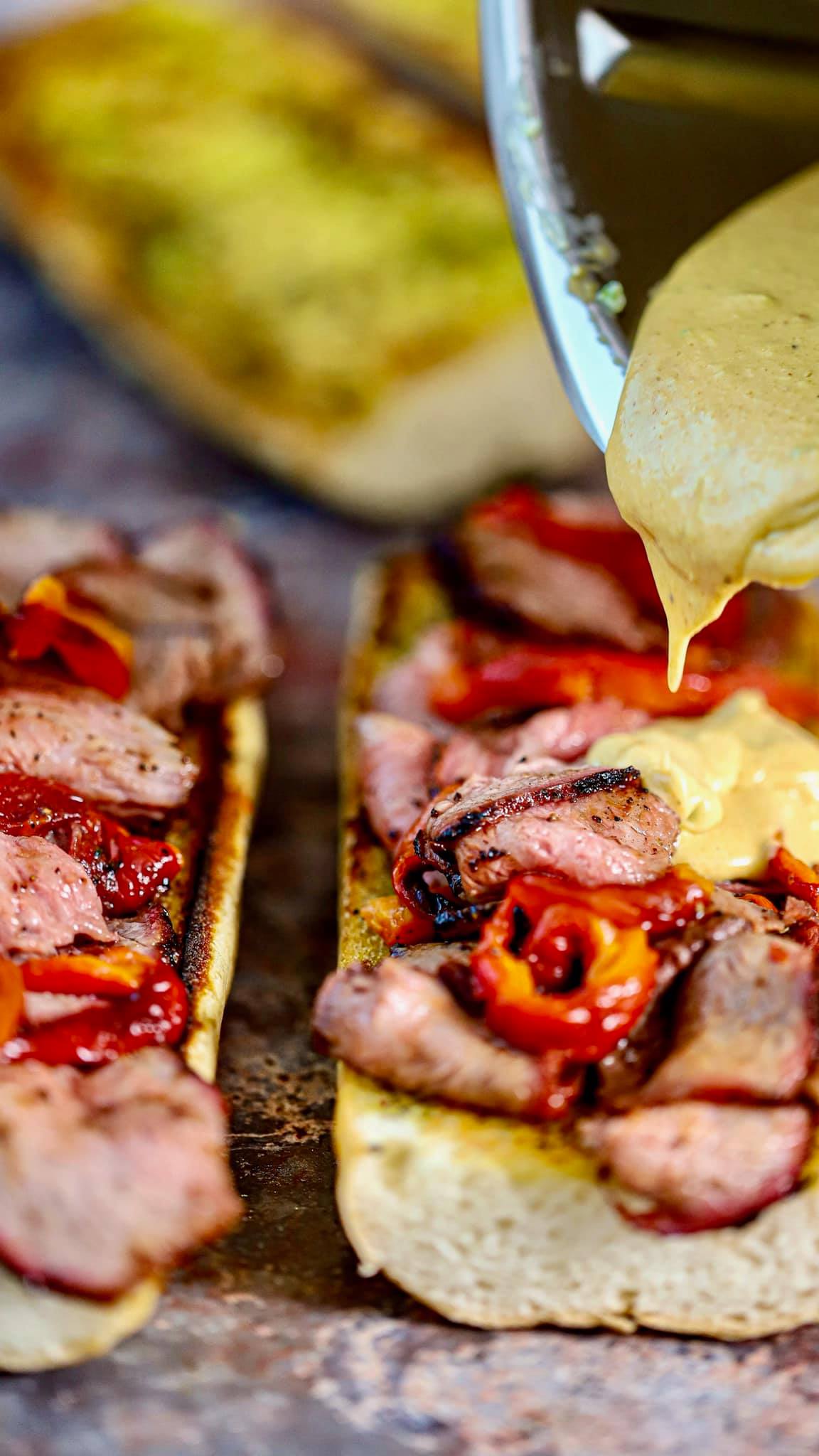 Off the back of our live feed talking about the skinny uses of SkinnyBarbecue, Grant & I thought a little balance was in order
Let me present the SkinnyBarbecue Philly Cheesesteak
…
The Perfect Steak leftovers + King of Beef Rub

Jalapeño Popper Cob Loaf Filling

Roasted peppers

Jalapeño Maple Butter fried bread
I know, I know… it's a little bit ChubbyMixers but I promise this is WAY healthier than eating one out!
Also, I could literally only eat maybe a 2 inch thick slice because it was so rich and delicious !
I am off to enjoy my food coma !
Check out the other recipes in the SkinnyBarbecue Cookbook if you haven't had a chance to yet..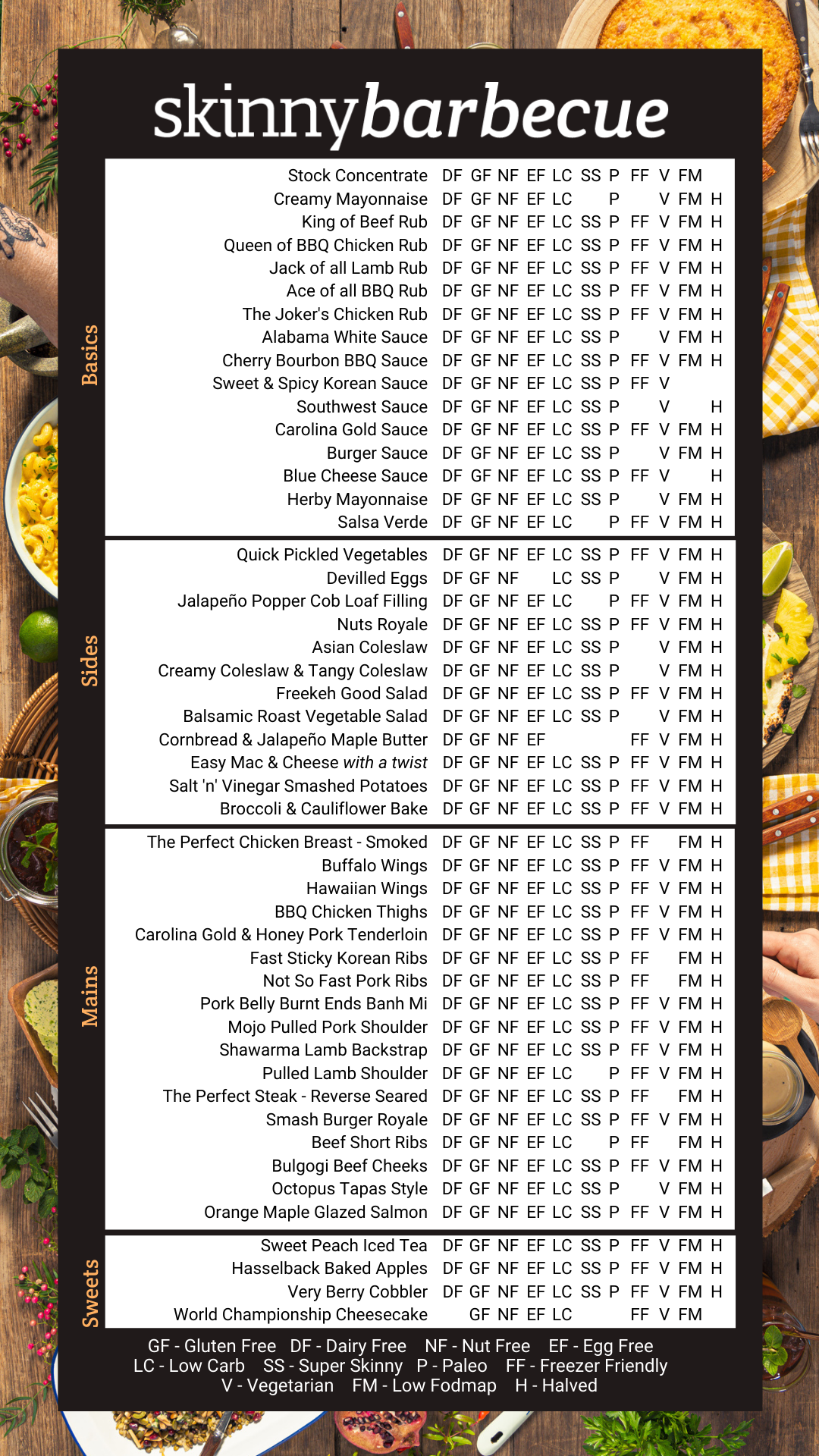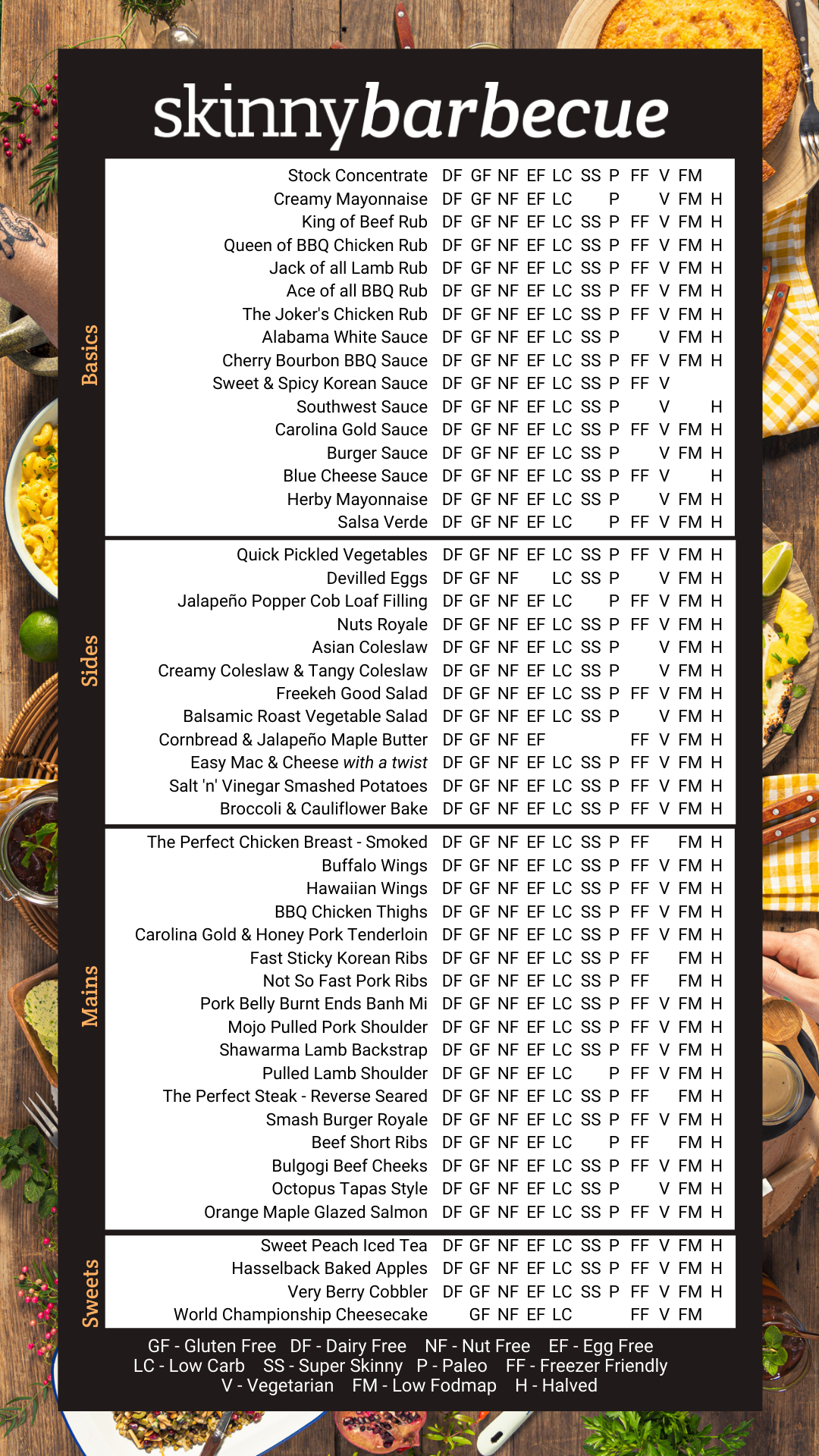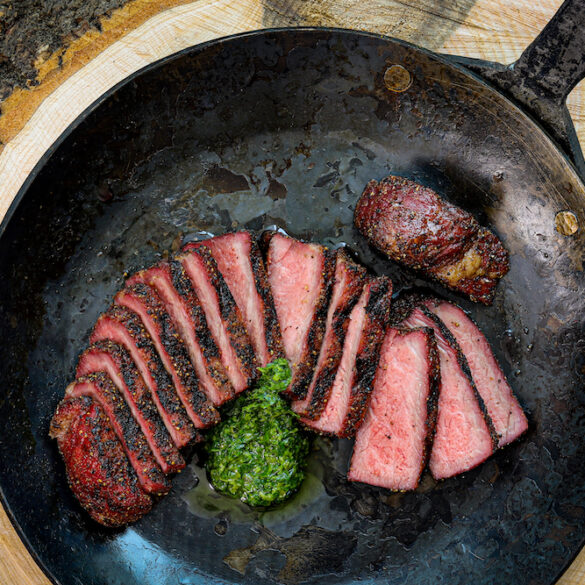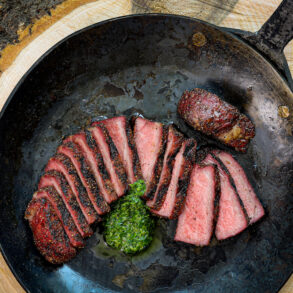 Print
SMBBQ: The Perfect Steak - Reverse Seared
Ingredients
beef steak of choice

porterhouse, ribeye, scotch fillet, sirloin, T-bone

King of Beef Rub

butter

thyme or rosemary
Instructions
This recipe is exclusive to the cookbook SkinnyBarbecue