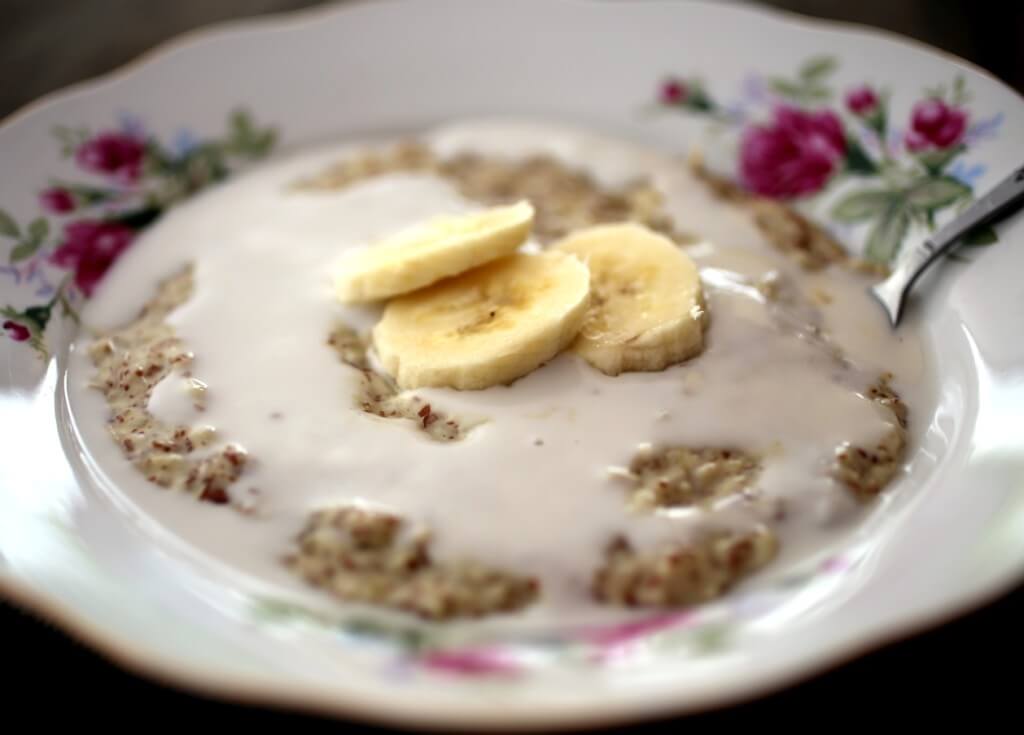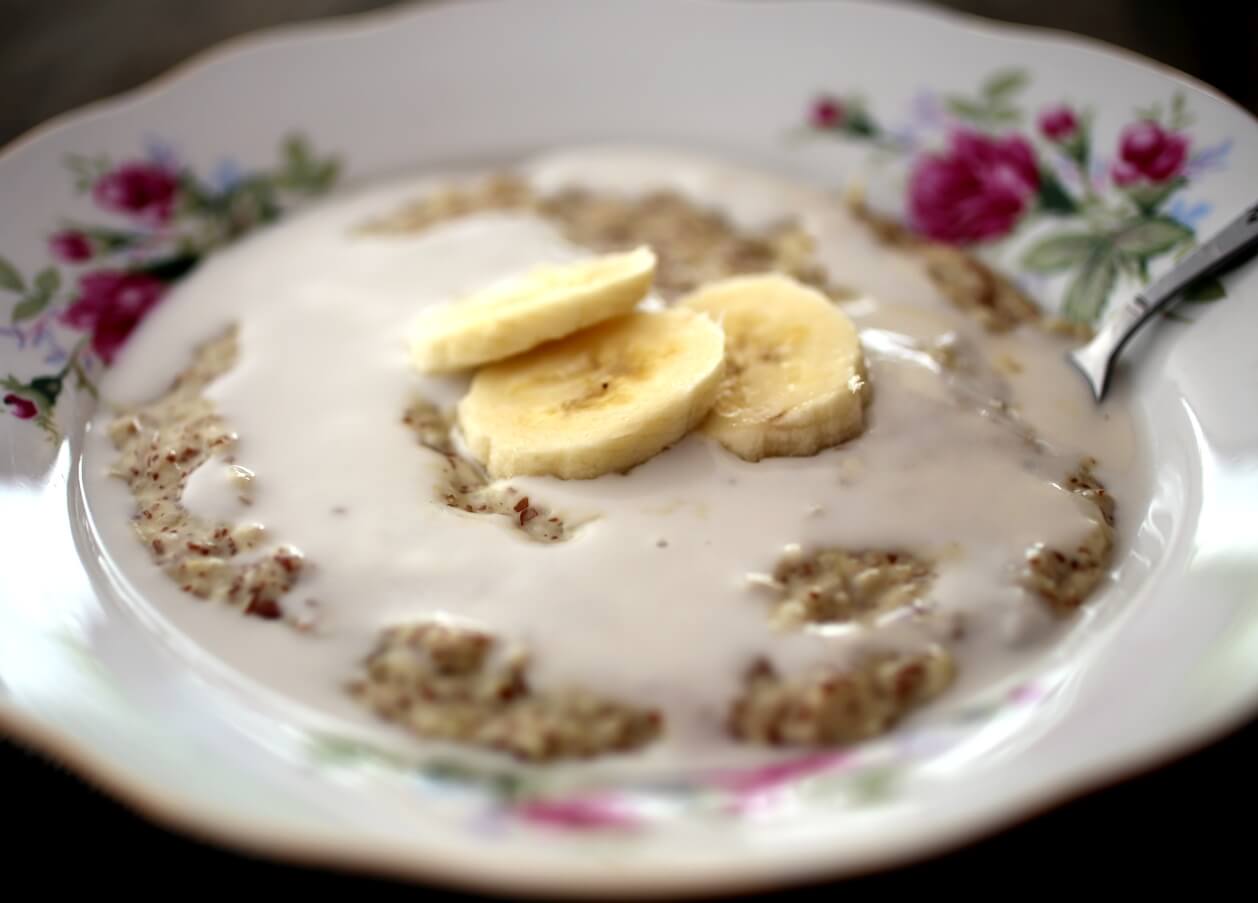 skinnymixer's Warming "Porridge"
Ingredients
30 g | 1 oz raw almonds
30 g | 1 oz raw macadamia nuts
30 g | 1 oz brazil or cashew nuts
1 whole apple, quartered
1 medjool date, deseeded (optional or 1 tbsp sweetener)
25 g | 0.9 oz flax seed or linseed meal or chia seed meal
10 g | 0.3 oz shredded coconut
270 g | 9.5 oz coconut milk, plus extra for serving if desired
1 tsp vanilla extract
½ tsp cinnamon
15 g | 0.5 oz ghee, butter or coconut oil
Instructions
Add nuts to mixer bowl, chop for 5 sec/speed 5/MC on. Set aside.
Add apple and date or sweetener if using and chop for 3 sec/speed 5/MC on. Scrape bowl down.
Add 50 g or 1.8 oz water to apple and cook for 5 min/steaming temperature/speed 2/MC on.
Blend for 3 sec/speed 5/MC on.
Add remaining ingredients, (you may also need to add a little water, depending on the kind of brand and milk you use), and cook for 4 min/100°C or 212°F/speed 2/MC on or until desired consistency is reached.
You can add extra milk or water at this stage and blend through if you prefer a runnier porridge.
Notes
You can substitute the coconut milk with normal milk, cream, nut milk etc, but may need to reduce the water accordingly.

You can use 90 g or 3.2 oz of any type of nuts or seeds you prefer, experiment with what you've got!

You can omit the apple and step 2 completely, substituting the sweetener with 1-2 tbsp rice malt syrup for a low fructose version.

You can soak your nuts overnight for those who want to.

This porridge will thicken on cooling, you can reconstitute it by stirring through more milk of choice.

Bellini Users

Use blunt blade for this recipe

At step 5 cook longer if required.
Nutrition Information
Serving size:
135g
Calories:
337
Fat:
31.2g
Saturated fat:
13.9g
Carbohydrates:
7g
Sugar:
6.7g
Sodium:
18mg
Protein:
5.5g