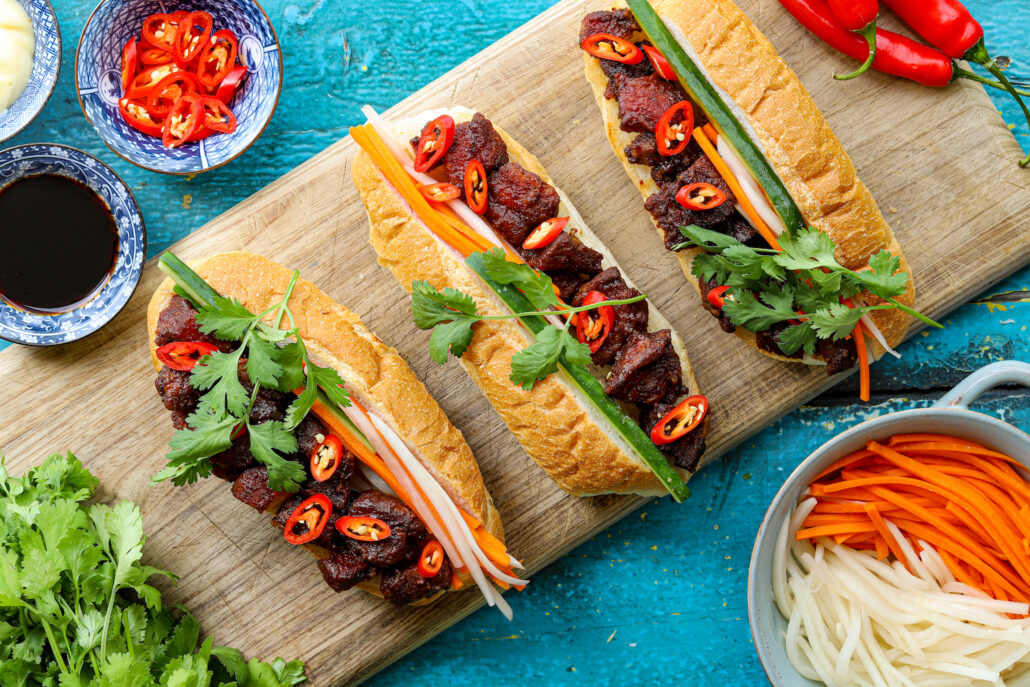 Skinnymixer's Pork Belly Burnt Ends Banh Mi is exclusive to our cookbook SkinnyBarbecue!
Taking possibly Australia's favourite lunch time treat the Banh Mi and giving it the
#SkinnyBarbecue
treatment means you will literally be able to deliver the best version to friends and family.
Skinnymixers presents the Pork Belly Burnt Ends Banh Mi! Low and slow, tantalising pork pillows smothered in the pinnacle of BBQ spices that make the Ace of all BBQ Rub! Lavished in our Cherry Bourbon BBQ Sauce
and delightfully complimented by an array of sweet and tangy daikon, carrot and cucumber that received the skinnybarbecue Quick Pickled Vegetable treatment!
Simple, more healthy, and more delicious – it's exactly what you'll want after watching this!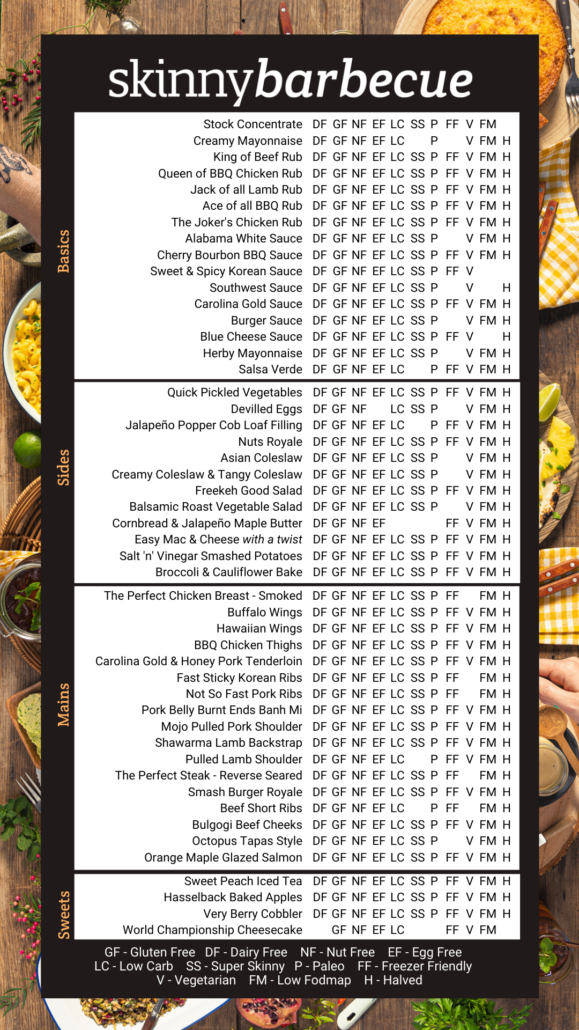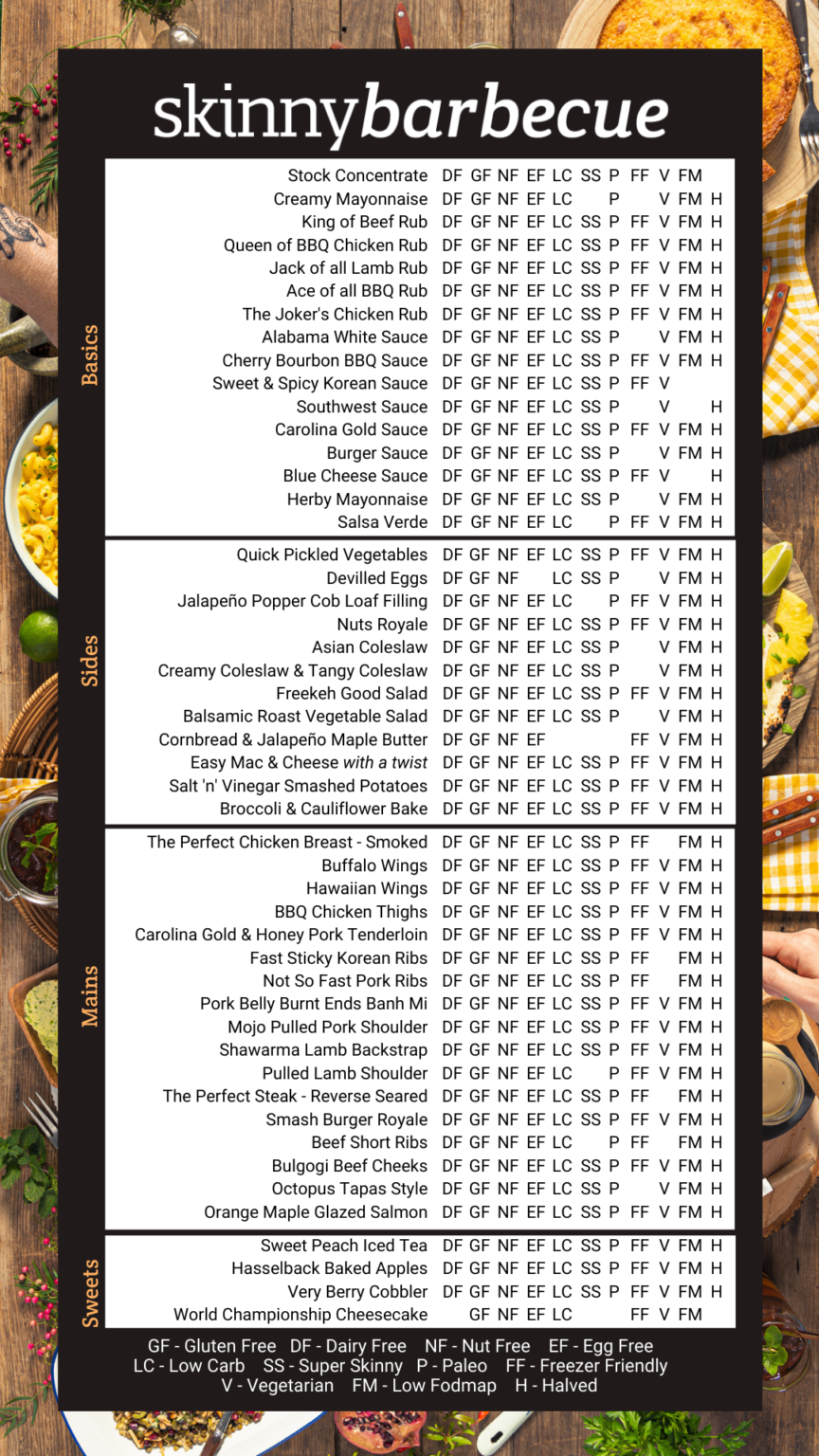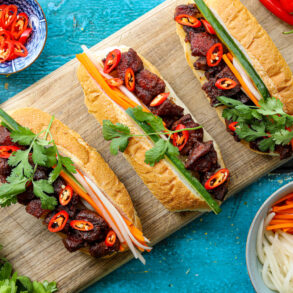 Print
SMBBQ: Pork Belly Burnt Ends Banh Mi
Ingredients
pork belly

whole, rind removed

American Mustard

Ace of all BBQ Rub

Cherry Bourbon BBQ Sauce

honey

crusty bread rolls

Quick Pickled Vegetables - carrots, daikon

cucumber

fresh coriander

spring onions

red chilli

Sweet & Spicy Korean Sauce
Instructions
This recipe is exclusive to the SkinnyBarbecue Cookbook
Pin this amazing Thermomix + Barbecue recipe for later: