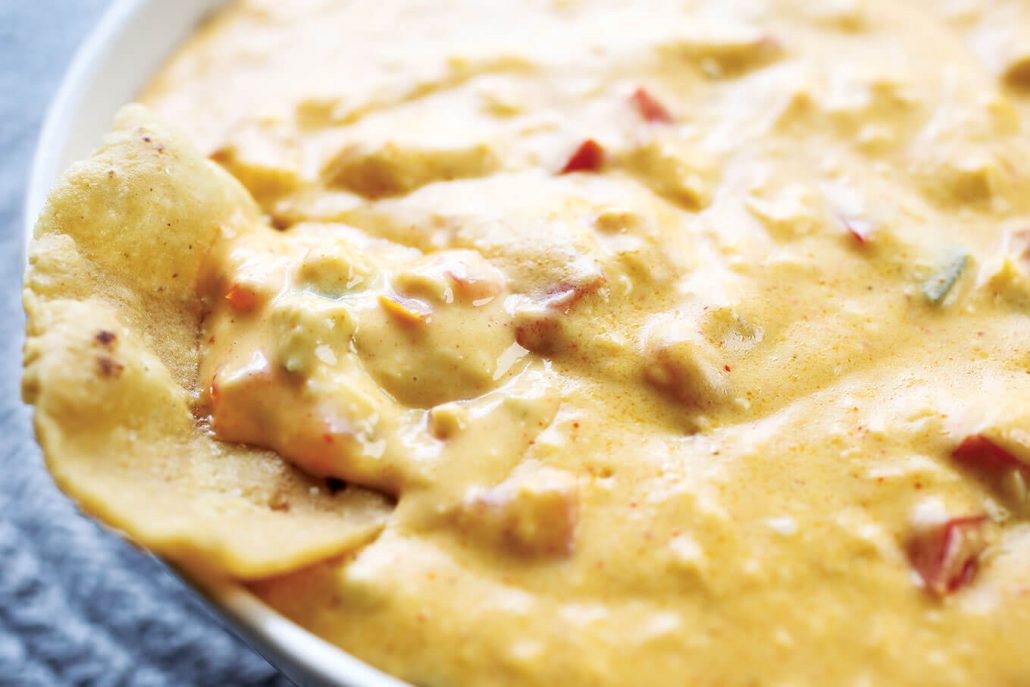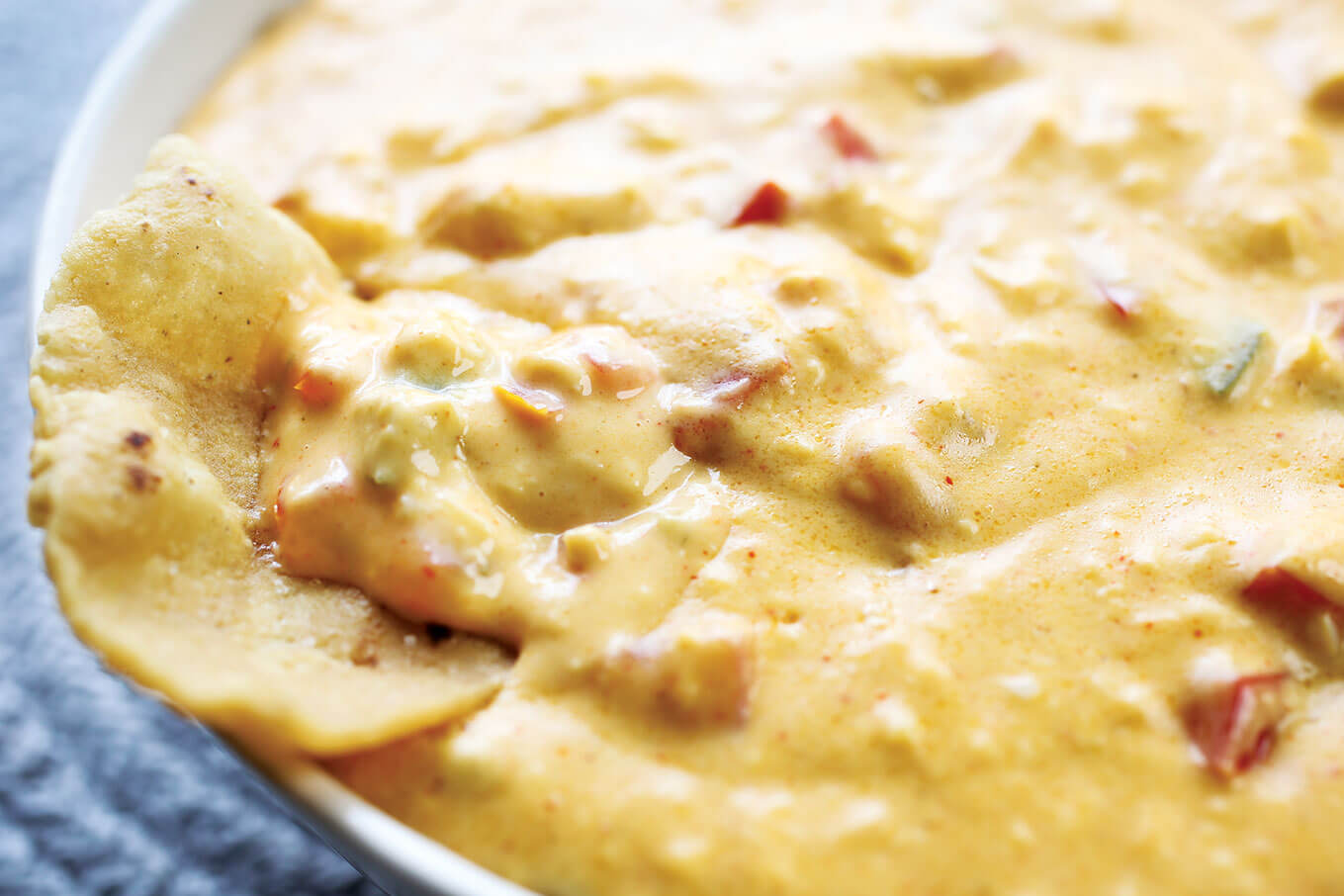 ALToM
This authentic Chile Con Queso is fantastic for anyone following a low carb/healthy fat lifestyle or for those wanting a cheeky treat on their nachos. It is fantastic as a dip served warm or room temperature and can also be used as an accompaniment to just about any meal.
Ingredients
brown onion
fresh garlic
1 block cream cheese
vintage cheddar
mozzarella
pure cream
cumin powder
smoked paprika
cayenne pepper
ripe tomato
pickled jalapeños
Instructions
This recipe is exclusive to 'A Little Taste of Mexico'. Buy Now.
Notes
Vegan Variation - Thank you to Jasmine McCarty for converting
Changes to Ingredients list:
Remove all cheeses
90 grams whole raw cashews
150 grams water
3 tablespoons tapioca starch
3 tablespoons nutritional yeast
1 tablespoon lemon juice
1 tablespoon apple cider vinegar

New Step 1
Add cashews, water, nutritional yeast to mixer bowl. Cook 15 min/90 deg/speed 2 mc on

Step 2
Add tapioca starch, acv and lemon juice
Blend 15 sec/speed 6/mc on. Scrape down and repeat ensuring cashews totally blended

Pour into another dish

Follow original recipe step 1 and 2.

Pour cashew mixture back into mixer bowl

Cook 5 min/90 deg/speed 2 mc off, or until starting to thicken (different tapioca starches take longer to thicken)

Original Step 5
Nutrition Information
Serving size:
70g
Calories:
189
Fat:
16.9g
Saturated fat:
9.8g
Carbohydrates:
1.8g
Sugar:
1.6g
Sodium:
246mg
Protein:
7.4g