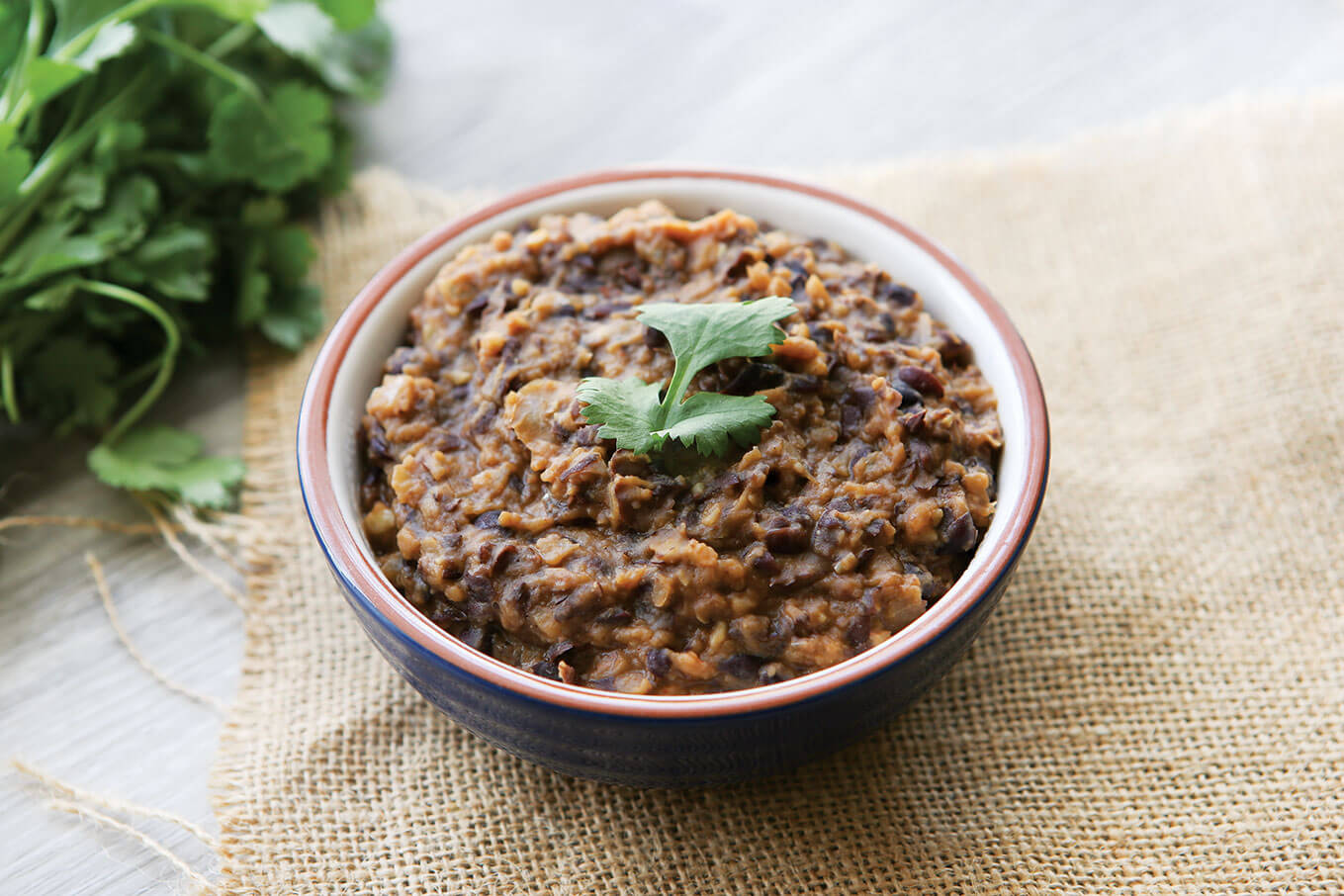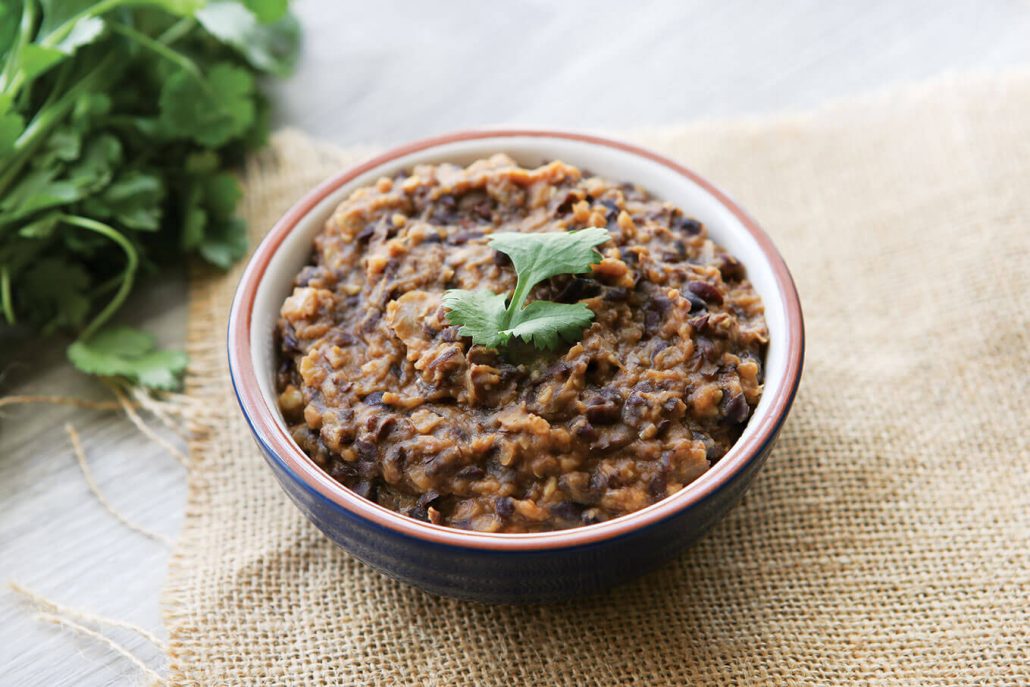 ALToM: Refried Beans
Until we travelled to Mexico, I thought that refried beans were an inedible bean paste found in a tin. In Oaxaca, Mexico, I tried refried black beans and instantly fell in love. These have so much flavour and texture. If you're anything like me you will want to eat them for breakfast, lunch and dinner.
Ingredients
fresh garlic
brown onion
cumin powder
smoked paprika
cayenne pepper
tin of black beans or navy beans
fresh lime or lemon juice
Instructions
This recipe is exclusive to 'A Little Taste of Mexico'. Buy Now.
Notes
This recipe isn't spicy and has a 1 chilli rating.

Vegetarian Variations:
Use vegetable stock.
Nutrition Information
Serving size:
70g
Calories:
86
Fat:
3.7g
Saturated fat:
0.6g
Carbohydrates:
7.1g
Sugar:
1.2g
Sodium:
100mg
Protein:
4g