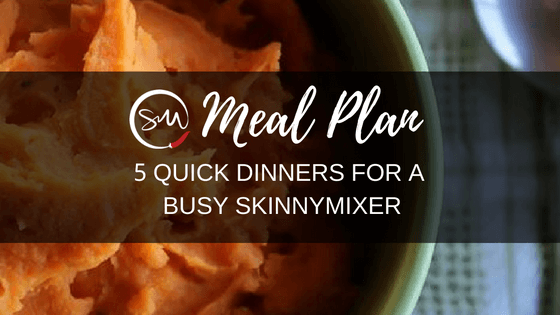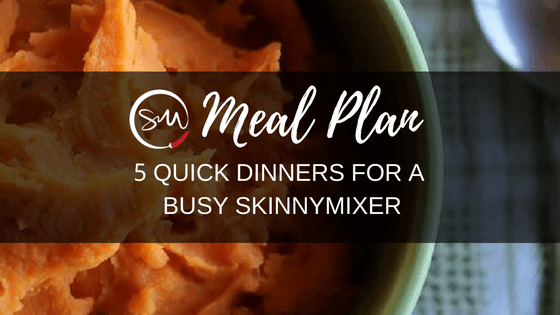 Hi! Sian here…
Sometimes life gets in the way and all of our carefully laid dinner plans go out the window. Here is a quick menu plan of 5 fast dinners that require minimal thinking and ingredients. These are my go to recipes for when I've had a super busy day and it is 5:30pm with the kids nagging me for dinner. I hope this Thermomix Meal Plan takes some of the stress out of the 'no thinking required' family friendly dinners and helps you avoid takeaway.
---
Monday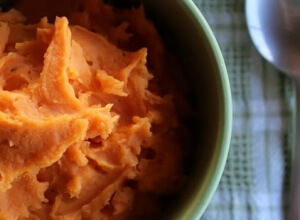 Pan-fried Chicken Breast on Silky Sweet Potato Mash with Creamy Mustard Sauce.
This is a regular meal in our house. Loved by the whole family (turdler & baby included). If you are dairy-free the mash can easily be made with ghee or coconut milk.
Tip: If I am short on time I will boil the sweet potato on the stovetop whilst I cook my sauce, drain and finish off in the Thermomix.
Easy
< 30 mins
---
Tuesday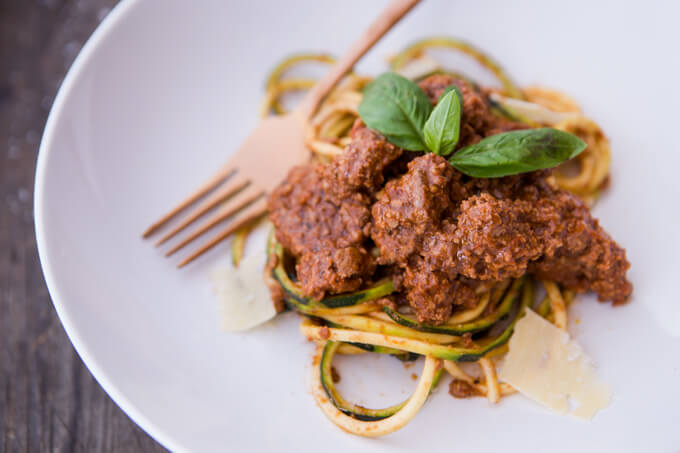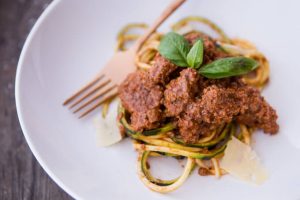 Skinnymixer's Chunky Bolognese with added hidden vegetables.
When I first got my Thermomix I made a couple of different Bolognese recipes and hated the baby puree texture. My family loves the chunky texture of this version. I often add some zucchini and carrot (approx 200 g) in after step 2 and blitz on sp 6 for 2-3 secs. I usually only use 500 g of mince to counteract the extra ingredients.
Tip: After the final cook has finished, empty the mince into the bowl with the sauce and stir through the chunks on sp4 reverse for 1-2 secs until you are happy with the consistency.
Easy
35 – 40 mins
---
Wednesday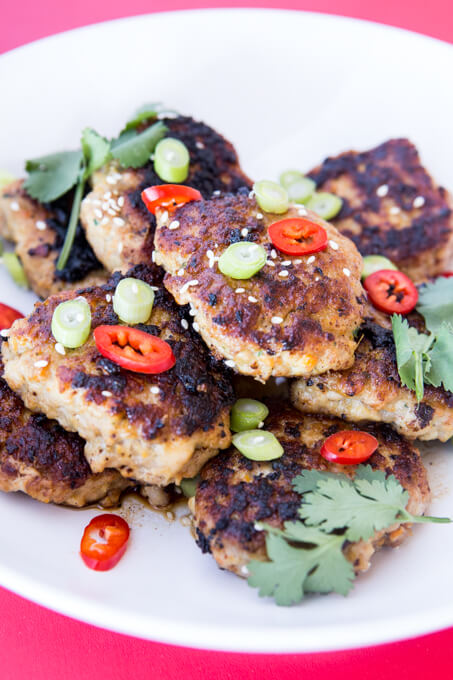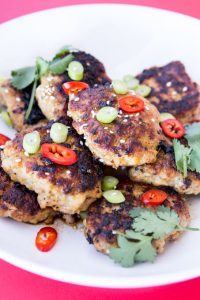 Skinnymixer's Chicken Teriyaki Burger Patties and Salad. 
These flavour-packed burger patties take about 5 minutes to make and then about 10 minutes to cook on the BBQ (if that). Quickly make a green salad whilst the burger patties are cooking on the BBQ or simply cook them in a pan with some oil.
The recipe is only in 'The Healthy Mix', but is a recipe that you will cook over and over again in summer.
Tip: Make some of the mixture into meatballs for use in the kids lunch boxes. 
Easy
15 mins
---
Thursday
Skinnymixer's Bacon & Vegetable Soup.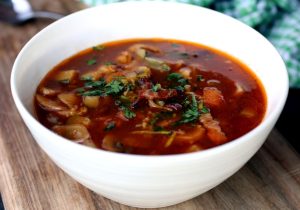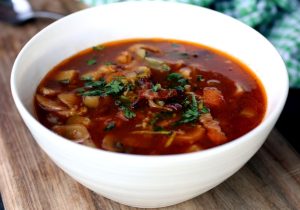 This hearty soup is perfect for using up any of the sad vegetables in the bottom of your fridge and extremely budget friendly. If the fusspot kid complains about having soup, I usually add a little bit extra pasta so it is Bacon Pasta rather than "soup".
Tip: Leftovers are great for breakfast and freeze really well.
Easy
< 30 mins
---
Friday
Burgers with Skinnymixer's American Burger Patties and salad.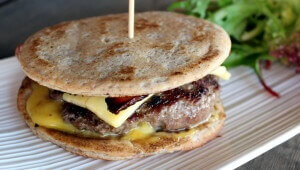 These burger patties are incredibly simple, fast and require minimal thinking. You can build your own burger with your favourite toppings, cook some eggs and bacon if you are wanting a more substantial burger. I like to do a salad plate with grated carrot, lettuce, sliced cucumber, cheese etc and encourage the kids to build their own burger.
Tip: If you are watching your carbs these go perfectly with the Low Carb Savoury Pancake (which is pretty darn close to the Grill'd Super Bun!)
Easy
< 15 mins
---
I hope you've found this meal plan useful. Feel free reply with your go to quick healthy Thermomix dinners.